Famous for its world-class wine, food, and scenery, France is only a short trip away but can create a lifetime of memories. An extremely gay-friendly country, it is home to some of the most influential writers, thinkers and painters as well as one of the most romantic cities in the world, France is best enjoyed with company to soak up all it has to offer – luckily, with our group trips, you never have to worry about who will feature in your iconic Eiffel Tower pictures. Try Burgundy for its famous wine or a cruise through Provence for a true taste of the French lifestyle.
Best France Trips
All France Trips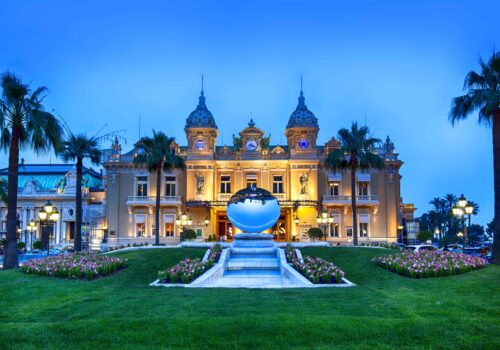 Experience the best of the French Riviera with this premium itinerary. Enjoy staying on the shores of the Mediterranean, in the heart of this beautiful coastal and mountain resort. Explore Monte Carlo, Cannes, Monaco and Nice with private tours, the...
Best France Hotels
From the Blog
French Vineyards
Do you think a view is best enjoyed with a glass of wine in hand? How about a glass of wine handpicked by yourself following the chance to taste endless flavour pairings? A holiday doesn't get much sweeter than spending

This week is LGBT Adoption and Fostering week in the UK. We met with two foster families to find out how they came to be foster carers as well as the difficulties they encounter when travelling as a family. Darren

When we set up OutOfOffice.com, it was clear we needed to be innovative in the way we shaped and built our brand to encompass the LGBT market. It's at the heart of everything we do in terms of ensuring everything
Getting to France

Fly to Paris or take the Eurostar to various cities such as Lille or Disneyland Paris. France is well connected through a series of regional airports throughout the central region and the popular South of France.
General Information
When you think of France, romance, food and art springs to mind. Whether you head to Paris for a romantic city break or visit the South for long sunny days whilst surrounded by acres of vineyards, or a snowy ski holiday in the Alps, France pretty much has it all. The capital city is a must visit and with it being only a 2 and a half Eurostar train ride away from London. Of course, you must visit the Eiffel Tower, the Arc De Triomphe, the Notre Dame and the Louvre, but Paris has so much more to offer. The fantastic cuisine, the art galleries, the shopping and the laid-back French lifestyle is wonderful to experience.
What Everyone Does In France
Since it is so easy to get to Paris is a great city break. Catch the Eurostar from Kings Cross St Pancras to Paris (which takes on two and a half hours) and you're there! Spend three to four days visiting the main sites and enjoy the French art de Vivre (art of living).
What Some People Do In France
Skiing is a great holiday for the family, friends or even by yourself. The French Alps is one of the best places to ski, and the large number of resorts means skiing is available to everyone no matter what ability you are. The fresh mountain air, the slope side restaurants and most importantly the French apres will make your holiday fantastic (along with the skiing!).
What No One Else Does In France
Quite often overshadowed by other sunny destinations, but the south of France is actually a wonderful summer holiday spot. The French Riviera is particularly beautiful. Why not venture on a little road trip and visit idyllic Aix-en-Provence, buzzing Marseille and gorgeous Saint Tropez.