This 12-day gay group trip in Thailand will maximise your experience of one of the world's most popular travel destinations. Thailand is the most LGBT-friendly country in Asia. Instead of rushing around from one place to another, you'll see four specific locations you'll fall in love with. In Bangkok, you'll explore the city and enjoy the vibrant gay nightlife. You'll then be heading to the main islands Koh Samui and Ko Phangan, where you'll unwind on Thailand's beautiful beaches.
Departure Dates For Gay Group Trip: Thailand Explorer
3rd November 2018 Saturday
30th December 2018 Sunday
16th March 2019 Saturday
5th January 2019 Saturday
6th July 2019 Saturday
MAKE AN ENQUIRY
Group Trip Breakdown
Days 1 And 2: Bangkok
Arriving in Bangkok on day one, we'll hook up at our meeting spot at 4 pm and the adventure begins. Bangkok is the perfect place to start. You'll really get to know the city. On the second day, we'll take a guided day-trip using local tuk-tuks, boats and trains; visiting Wat Pho, Wat Arun and more. At night we'll check out Silom's famous night market and explore the vibrant gay scene. You'll find out why Bangkok is one of the world's most exciting cities.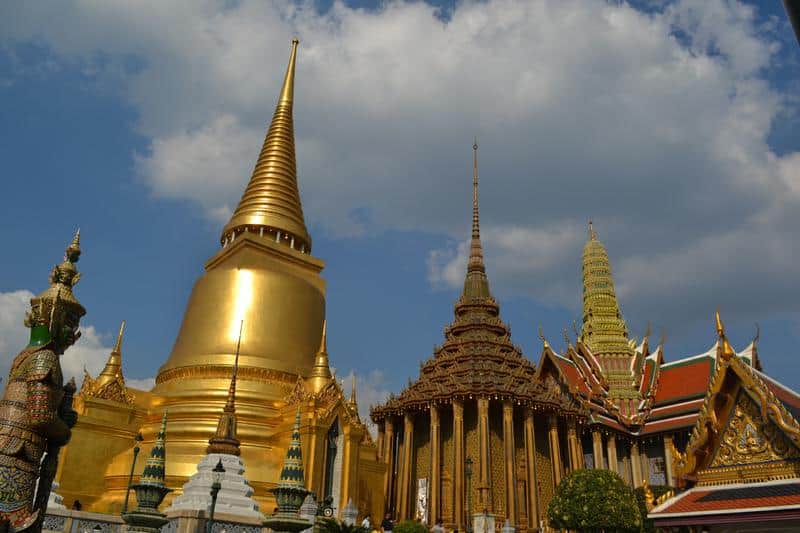 Days 3 And 4: Khao Yai
On day three we'll head to Khao Yai park, and see the wildlife-rich jungles, cliffs and cascading waterfalls. After the towering buildings of Bangkok, you'll enjoy the lush natural scenery.  At night we'll be glamping in style in an upscale tented property. We'll then enjoy the beaches of the South – Thailand has some of the world's finest beaches.
Days 5, 6 And 7: Railay
On day five we'll take a one hour flight and short boat ride to the white sand beaches of Railay. You'll enjoy a taste of paradise surrounded by the beautiful blue waters that have made the Gulf of Thailand famous. You'll enjoy great food and hidden lagoons, as well as having ample opportunity for sun-worshipping. You can stay on land or head out to sea to enjoy scuba diving and snorkelling. You'll also get the chance to meet people from all over this world in this highly popular travel destination.
Days 8, 9 And 10: Phuket
On day 8 we travel overland to Phuket, stopping along the way to check out the scenery, the people, and the animals of the inland areas. In the city of Phuket you'll enjoy the vibrant gay scene. You'll get the chance to feed wild monkeys, island hop and explore the sun-drenched gay beach. Phuket is a must-see destination that has something for everyone. You can get your shopping done, hit the cabarets, take a cooking class, enjoy the spa… whatever takes your fancy. You can go wild in the evenings and unwind during the day.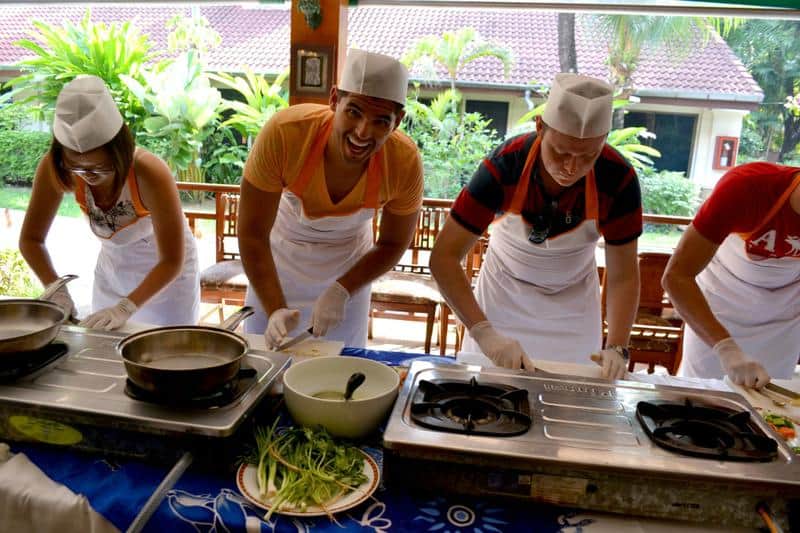 Days 11 And 12: Bangkok
Back to Bangkok!  We'll take a one hour flight from Phuket to Bangkok and enjoy once again the pleasures of the city. You can do a spot of gift shopping for your boyfriend, Mum or bff – or just buy loads of stuff for yourself. Then it will be time to say goodbye (sniff) to Bangkok and your new friends. We shall bid farewell to Thailand – until next time!