It's the most wonderful time of the year – and so why not join a gay river cruise exploring Europe's Christmas markets? You'll start with two nights in Munich before you enjoy a six-night river cruise on the Danube. Visit castles, see the Alps as well as the stunning Schönbrunn Palace and the Sounds of Vienna concert.
Departure Dates For LGBT Group Trip: Christmas Markets River Cruise
Group Trip Breakdown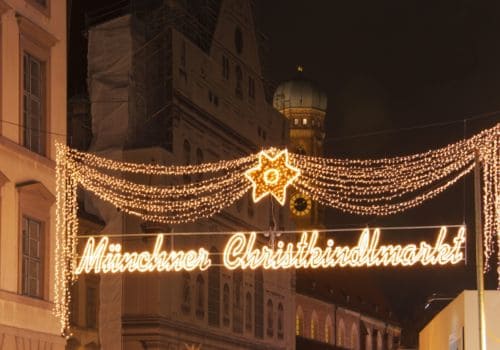 Day 1: Munich
Fly to Munich where you'll be met at the airport and taken to the Hotel Sofitel Munich Bayerpost. Explore the city and the nearby Christmas market at Marienplatz. In the evening, join the festive welcome reception to meet your fellow travellers.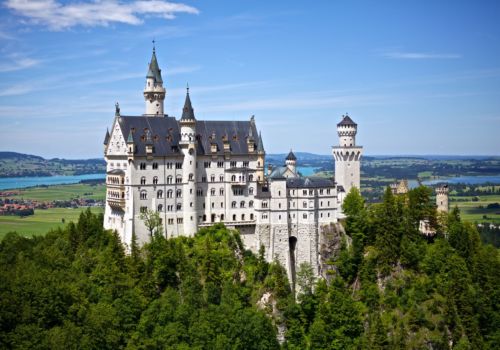 Day 2: Munich
Drive through the beautiful German countryside today to reach Neuschwanstein. One of the three fairytale castles built by Ludwig II, it imitates a medieval castle and is known as the inspiration for Disney's Magic Kingdom.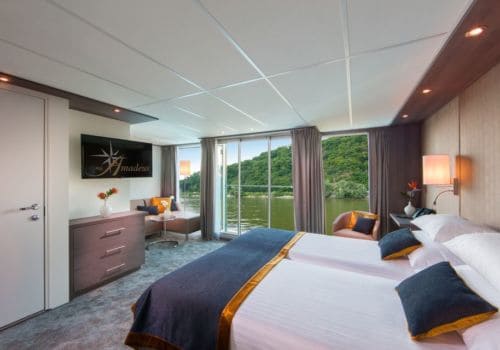 Day 3: Munich to Nuremberg
This morning, you'll explore Munich on a guided tour taking in the Königsplatz, Munich's famous square, as well as beautiful art museums. You'll visit many other historical buildings as well as the famous Angel of Peace statue that overlooks the city.
You'll then head to Nuremberg where you'll board the beautifully appointed river ship Amadeus Star, your home for the next few nights. This evening, you'll enjoy a festive dinner to welcome you aboard.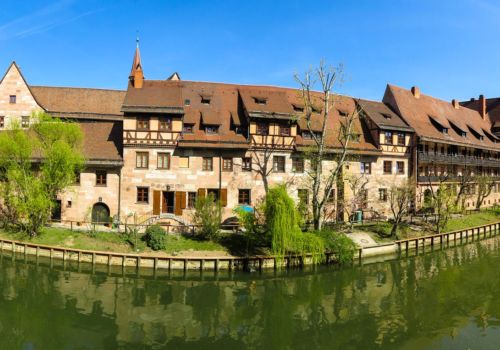 Day 4: Nuremberg
This morning you'll visit the Bavarian town of Roth as well as Nuremberg. You'll discover a beautiful Christmas market and taste the world-famous Nuremberg lebkuchen (or gingerbread).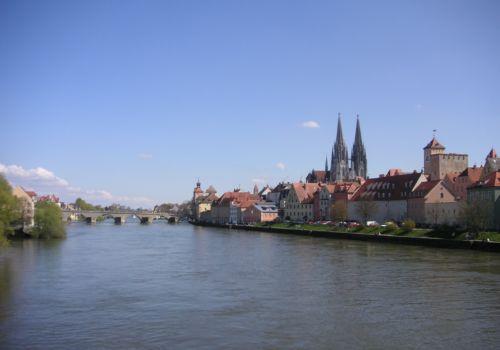 Day 5: Regensburg
Enjoy a full day exploring the festively decorated Regensburg. Steeped in history, this is known as the place that time stands still as you'll discover on a guided walk. There's another Christmas market to explore in the royal Thurn and Taxis Castle where you'll find plenty of Christmas spirit as well as the smell of freshly roasted almonds and many stalls with local handicrafts.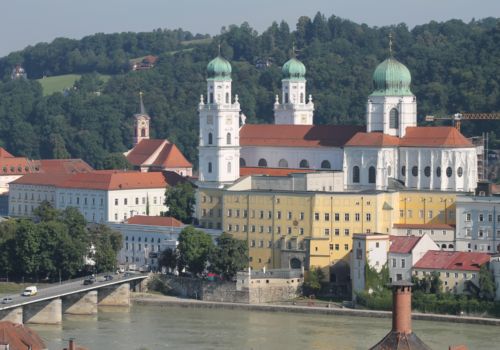 Day 6: Passau
This morning you'll reach Passau. It's known as the City of Three Rivers as it's where the Danube meets the Inn and Ilz rivers. Start by enjoying the quaint town with its many historic buildings. The old town below is renowned for its baroque architecture. At St. Stephen's Cathedral, you'll find an organ with a massive 17,974 pipes!
In the afternoon visit Passau Christmas market before having dinner on board as we cruise towards Melk.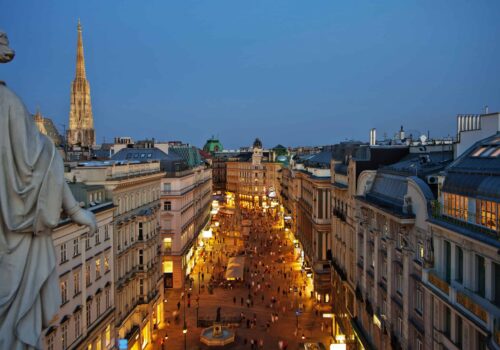 Day 7: Melk to Vienna
Today we'll dock in Melk to visit Melk Abbey and Dürnstein. The area is a UNESCO World Natural Heritage region. Enjoy a glass of warming mulled wine or glühwein before you return to your ship.
The rest of the afternoon is spent on board as we cruise up the river towards Vienna where we'll reach in the evening. Enjoy the Sound of Vienna concert, a true tapestry of Viennese classical music.