Croatia is becoming one of the most popular destinations to visit in Europe, and it's not very hard to see why! Home to medieval castles and old, walled towns, multiple islands with beautiful beaches, miles of green, lush forests and emerald blue seas it is drawing people from far and wide wanting to experience exploring such a stunning, cultural and exciting destination. Enjoy seeing the best of this wonderful country on this gay group trip where you'll be able to join other like-minded LGBT travellers as you hop from place to place.
Departing on
There are no available departure dates for this trip.
Group Trip Breakdown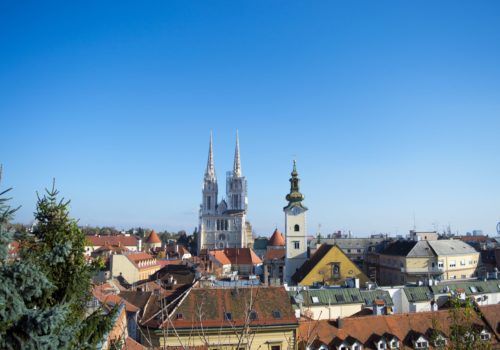 Day 1 - Zagreb
Today you'll arrive into the capital city of Croatia, Zagreb. You'll make your way to the hotel where you can check in and drop off your belongings before coming together at 4 pm to meet the rest of the group, your tour guide and find out exactly what you're going to be doing over the course of the trip. You'll be staying tonight in the oldest standing hotel in the city, located downtown so perfect for exploring in your free time!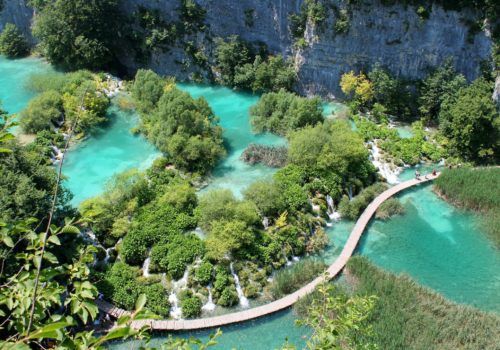 Days 2, 3 And 4 - Plitvice National Park And Zadar
On the second day of your trip you will leave Zagreb in search of Plitvice National Park. This park is one of the most famous attractions in Croatia due to its natural beauty and its many stunning lakes which cascade into each other through the waterfalls. This park is also an official UNESCO World Heritage Site and you'll have a guide to show you around the park showing you all the best spots. From here you'll make your way to the lovely coastal town of Zadar which boasts an amazing old town full of Roman Ruins, impressive churches and lots of cool and quirky shops, cafes and more. Zadar is said to be one of the most beautiful places to view a sunset in the world.
Days 5, 6 And 7 - Hvar
Just a short ferry ride away from Zadar is the picturesque island of Hvar. You'll travel to Hvar to enjoy a taste of the island life in a charming coastal town known as Stari Grad which is best to visit from May to September for the best weather. This island also hosts some of the nicest beaches in Croatia for those who like to follow the sun and enjoy some time in the water.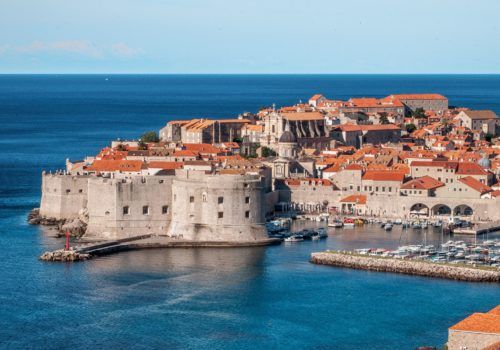 Days 8, 9 And 10 - Dubrovnik
From the island of Hvar you'll travel towards the most famous place in Croatia – Dubrovnik! This stunning city is home to the iconic walled old town with its red-topped roofs, historic fortress, cobbled streets and ancient buildings. It is also a UNESCO World Heritage Site with plenty of things to do and see. Dubrovnik is also a coastal city and has a lovely stretch of beach for those wishing to find some time to relax.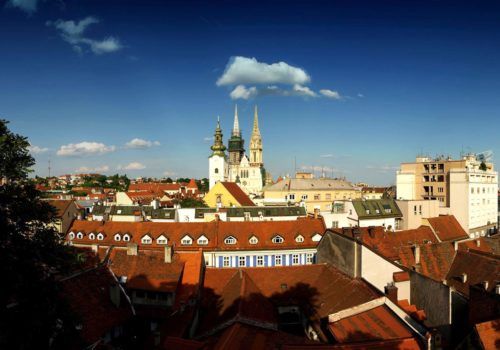 Days 11 And 12 - Zagreb
From Dubrovnik, you'll travel back to the starting point of the tour – Zagreb. You'll catch a short 1-hour flight back to the capital for your last night all together as a group. Enjoy some time with your fellow travellers with one last drink before departing for the airport on the last day.