A favorite amongst celebrities and the globe-trotting elite, French Polynesia is home to some of the world's most exclusive luxury destinations, and whilst you'll find a great standard of luxury throughout the country, the resorts in this itinerary are a cut above the rest.
French Polynesia is a dream destination for many, with its stunning overwater bungalows, vibrant marine life, and rich history and culture. While luxury travel and high-end resorts are a big part of the allure, there is so much more to explore in this beautiful archipelago. Whether you're seeking adventure, love the ocean, or are fascinated by different cultures, French Polynesia has something for everyone.
Spanning a range of islands, you'll see as much of the country as possible, without compromising on comfort, style, or ease. If you're looking for unbridled luxury in one of the planet's most breathtaking natural environments, the Ultimate Luxury: French Polynesia itinerary is for you.
When it comes to French Polynesian luxury, the standard is high. What sets the resorts in this itinerary apart from the rest is their ability to provide unforgettable tailor-made experiences. From floating breakfasts in a private lagoon, to Michelin-star underwater restaurants, if you can think of it, these resorts can realize it.
With dreamy helicopter transfers between resorts, you'll be freed from the constraints of timely travel, allowing you to fully optimize your super-luxe trip to French Polynesia and it's many paradise islands.
Day 1-3 Tetiaro
When Marlon Brando secured a 99-year lease of Tetiaro in the 1960s, he planned to use the island as a private vacation spot and conservation area. It's unlikely he would've imagined that half a century later, the eponymous resort would be voted the world's best by Conde Nast. Whilst much has changed, Tetiaro's status as a pristine sanctuary for endangered flora and fauna has endured; today the island is home to The Islands of Tahiti's largest population of Green Sea Turtles. Reachable only by air, The Brando epitomizes exclusive luxury to such a degree that in 2017 the island welcomed outgoing US President Barack Obama, who spent a month writing his memoirs in the privacy afforded by Tetiaro's lush palm trees and secluded beachside villas.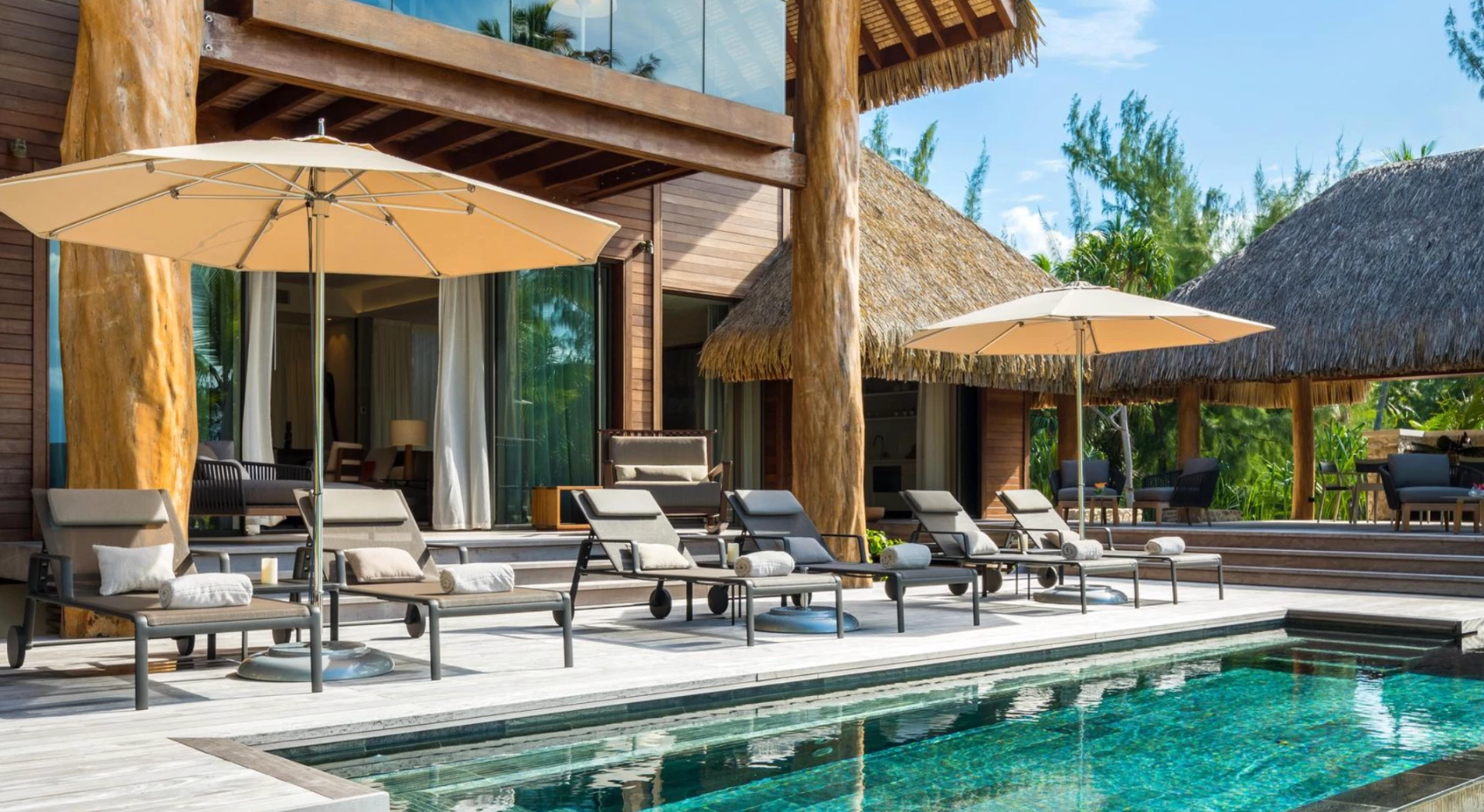 Day 4-6 Raiatea and Mo'orea
Private Catamaran
With a skipper, crew and chef to take care of the day-to-day, you can enjoy the unbridled freedom of a private catamaran cruise. Your floating home for these three days will be complete with a variety of small water vehicles and luxury features, tailored to your specific desires.
Your spacious but nimble vessel will take you to lagoons and bays that cannot be reached from land or by bigger boats, giving you unrestricted access to The Islands of Tahiti's flourishing and abundant natural beauty.
Throughout the three days on board, you'll be able to visit the tiny islands of Raiatea and Mo'orea, both distinct yet equally awe-inspiring, before docking at your next opulent destination, the St. Regis Bora Bora Resort.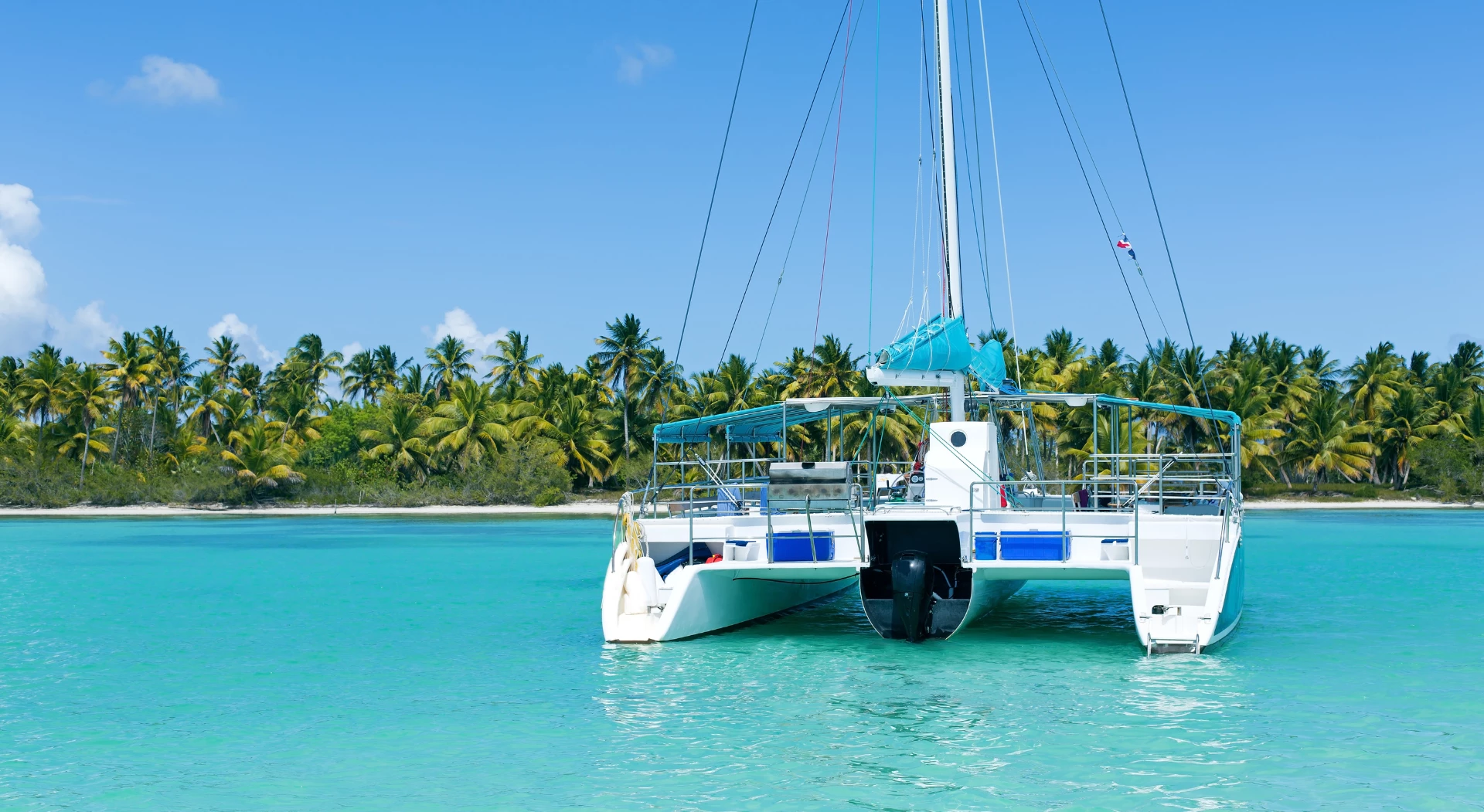 Day 7-9 Bora Bora
The St. Regis Bora Bora Resort
If you were to draw a picture of paradise, it would probably look a lot like the St.Regis. Occupying a private island on the Bora Bora atol, the resort is one of The Islands of Tahiti's largest and most luxurious, with accommodations ranging from secluded beachside villas to the South-Pacific's largest over-water bungalows.  No detail has been forgotten at the resort, and the most exclusive villa types also include complimentary 24/7 butler service, allowing you to forget the stresses of daily life and focus on absorbing the breathtaking views that surround this hidden slice of heaven. Nestled in the heart of the island, the Lagoonarium offers a unique snorkeling and conservation experience that you won't find anywhere else on The Islands of Tahiti.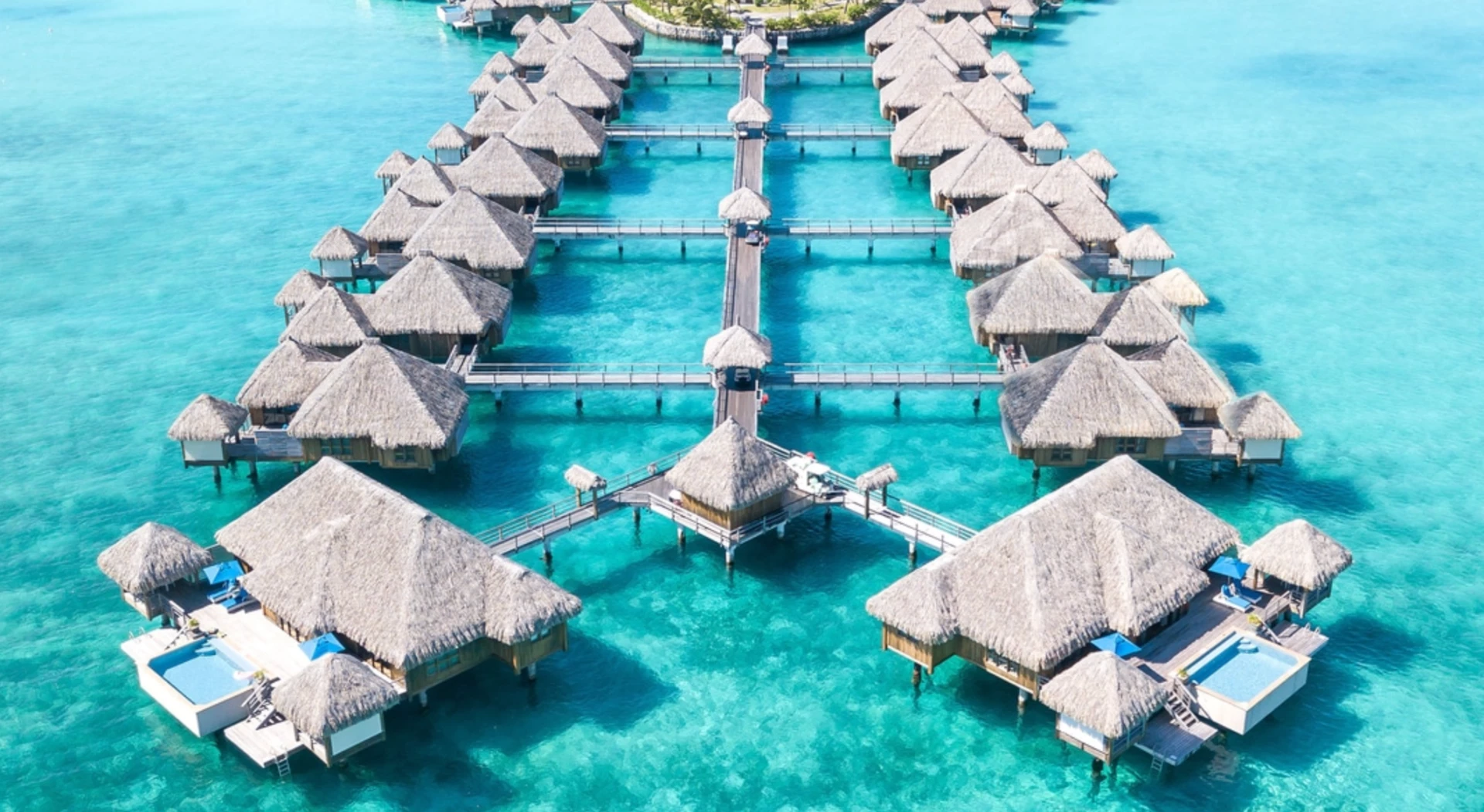 Ultimate Luxury: Highlights
Fringed with lush flora and filled with crystal clear water, the Lagoonarium at The St. Regis is very much a highlight of any luxury trip to French Polynesia. Home to a number of at-risk marine species, and offering exceptional snorkeling experiences, this conservation hub is a one-of-a-kind in the country. Reaching The Brando and The St. Regis is part of the fun of this itinerary, and we'll arrange seaplane transfers between properties to ensure that every moment spent in French Polynesia is utterly unforgettable.
We want to ensure you have the best experience with us so we'll keep working on your itinerary until perfect. You will have your own personal dedicated member of our team who will help build the perfect trip for you.
We pride ourselves in the number of clients that are referred to us by our existing customers. Our 5* Trustpilot rating is important to us, so we encourage you to browse our reviews. They speak for themselves and that's why you are in safe hands.