Greece Weather and Resorts in February
---
Greece is one of the world's most popular tourist destinations and the country can be enjoyed throughout the year. With an array of beautiful beaches, some of humanity's most historically important sites, and a society that is welcoming to LGBTQ+ travelers, it's one of Out Of Office's favorite destinations to send clients.
If you're looking for the best time to visit Greece, the high season runs from July to August. During this time, visitors to Greece can enjoy its beautiful beaches, explore the island archipelagos and taste local delicacies.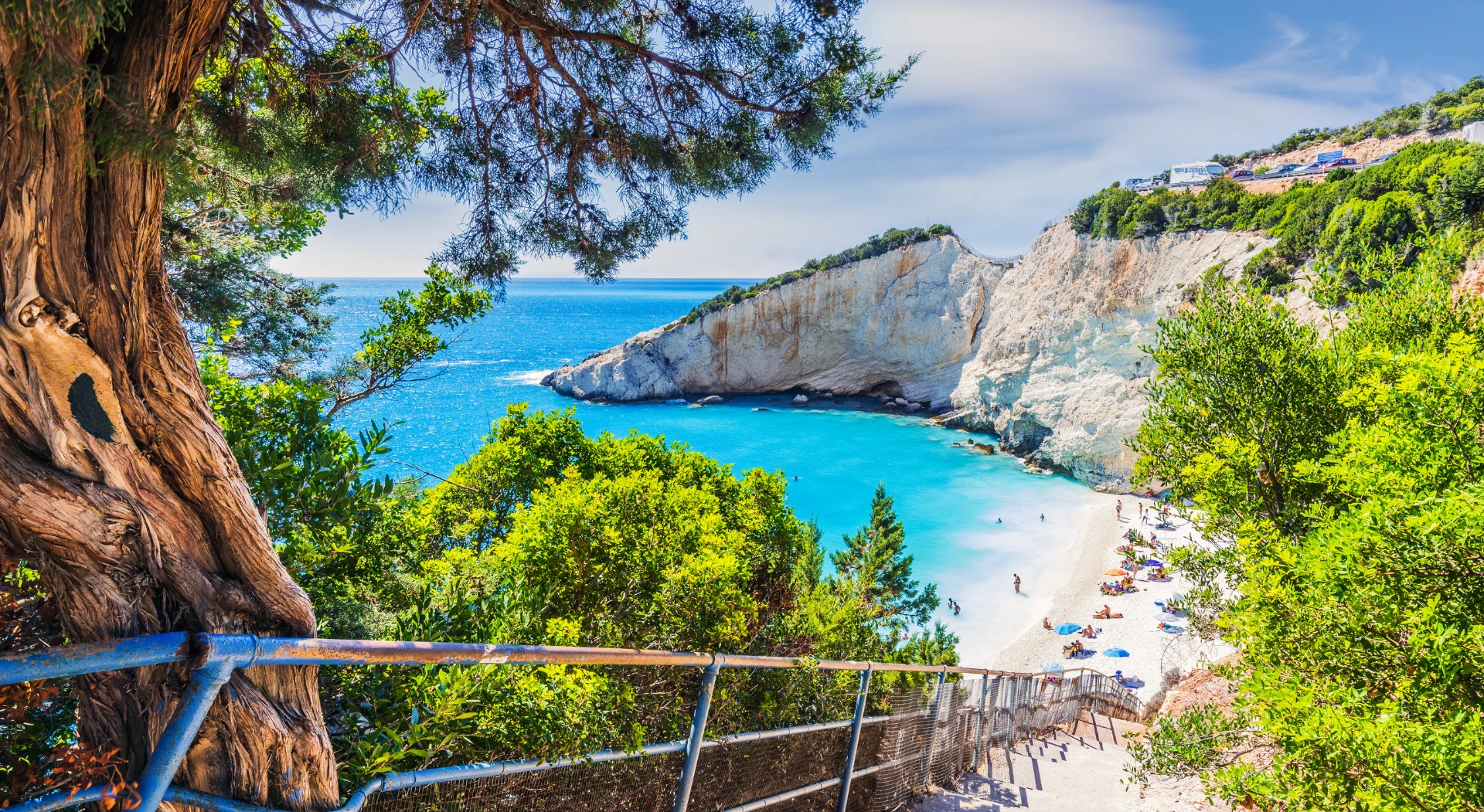 ---
About Out Of Office
Out Of Office is a luxury tailor-made travel company with a focus on delivering exclusivity and inclusivity. Our passion for global adventure is matched only by our deep commitment to delivering exceptional five-star service.
Everything we do is customised and designed especially for you – our valued customer – based on your exact personal requirements. Each member of our team is widely travelled. This means you get access to first-rate travel insights and the best possible advice from our team of luxury travel experts.
---
What's the weather like in Greece in February?
Greece in February is a great time to travel, as the weather remains mild which allows tourists to fully explore the outdoor attractions and landmarks. February temperatures are usually around 12°C, making it comfortable for exploring the country and enjoying its beauty.
Temperatures in Greece during February usually range from 8-15°C (46-59 °F) during the day, and 5-10°C (41-50°F) at night. Weather conditions are generally pleasant with sunshine and mild temperatures, though visitors may encounter some rain or clouds. Sightseeing and outdoor activities can be enjoyed in the warm and comfortable climate of Greece in February.
February is usually a mild month in the Greek islands, such as Crete and Rhodes. Temperatures usually sit around 15°C (59°F) during the day and dip to 10°C (50°F) at night.
During the month of February, the temperature in mountainous areas in Greece tends to be cooler than in other parts of the country. It is wise to wear warm clothing if you plan to venture into these regions as there may be snow on the ground at higher altitudes.
February is an ideal month for a visit to Greece. The weather in February is mild, often giving visitors lovely sunshine, comfortable temperatures, and plenty of opportunities for sightseeing and other outdoor activities. Explore the country's many attractions and enjoy a trip to Greece free from the summer crowds.
What's the best resort in Greece in February?
Looking for the perfect destination to enjoy a luxurious winter holiday? Look no further than Greece and its many beautiful resorts. Enjoy picturesque coastal views, warm Mediterranean sunshine, and ample amenities in one of the country's high-end hotels or airy beach villas. From spas to special amenities, staying at any one of Greece's stunning resorts is sure to be a truly exceptional experience.
If you're looking for a sustainable destination to explore, then W Costa Navarino is the place to be. Located where the hills of the Peloponnese meet the Ionian Sea, this is a prime spot to discover centuries-old culture, pristine natural landscapes and ecological diversity. The W Costa Navarino is situated on a 13-hectare beachfront site at the Navarino Waterfront, making it Costa Navarino's newest integrated area.
W Costa Navarino brings a modern, beach-centric twist to the traditional Greek coastal village. This sustainability-oriented resort blends into the natural coastal setting while lending an air of modernity with its aesthetics inspired by Greek handicrafts. It's designed to offer guests a contemporary and refreshing experience that reflects Costa Navarino's commitment to local culture and heritage.