Greece Weather and Resorts in September
---
Greece is one of the world's most popular tourist destinations and the country can be enjoyed throughout the year. With an array of beautiful beaches, some of humanity's most historically important sites, and a society that is welcoming to LGBTQ+ travelers, it's one of Out Of Office's favorite destinations to send clients.
If you're looking for the best time to visit Greece, the high season runs from July to August. During this time, visitors to Greece can enjoy its beautiful beaches, explore the island archipelagos and taste local delicacies.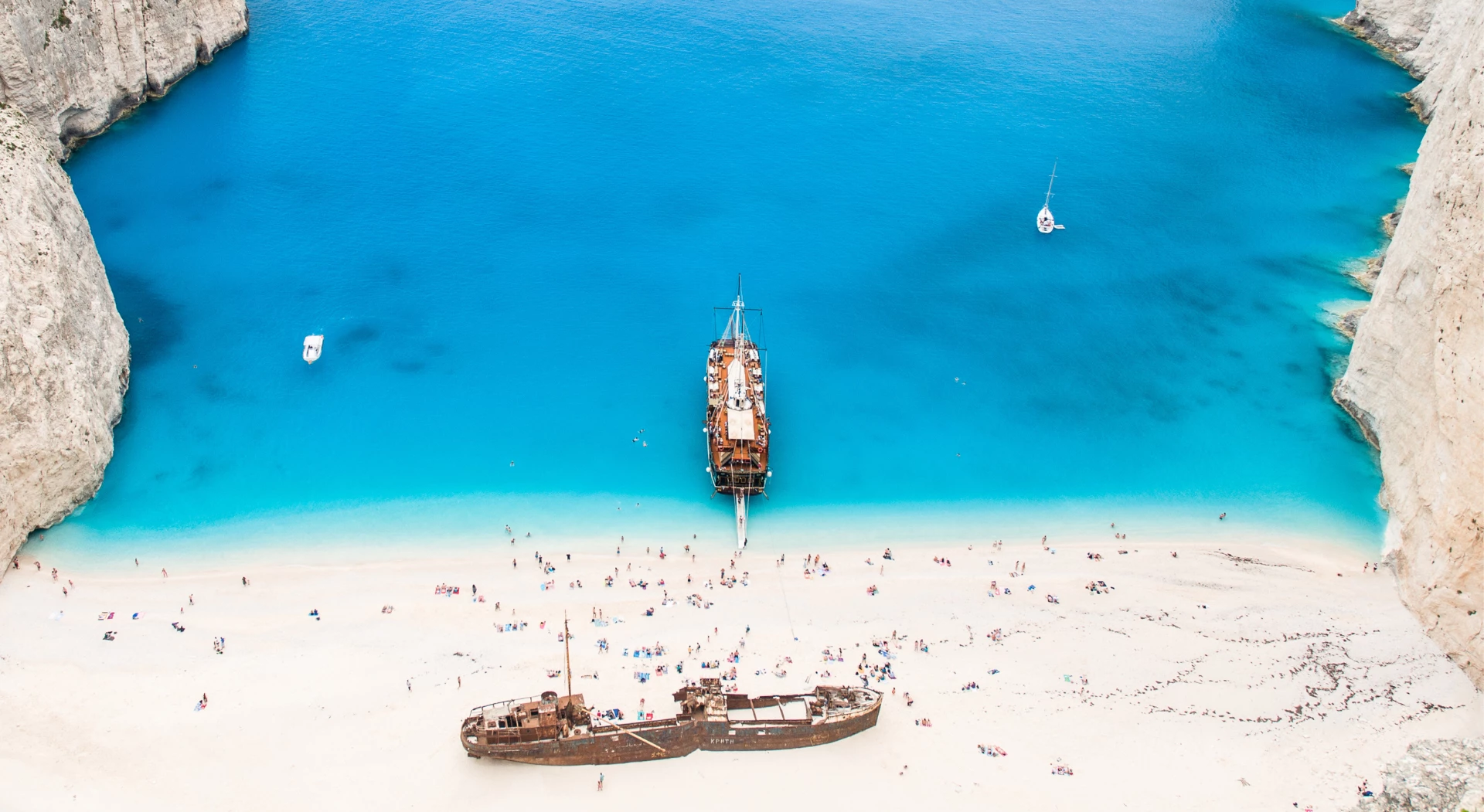 ---
About Out Of Office
Out Of Office is a luxury tailor-made travel company with a focus on delivering exclusivity and inclusivity. Our passion for global adventure is matched only by our deep commitment to delivering exceptional five-star service.
Everything we do is customised and designed especially for you – our valued customer – based on your exact personal requirements. Each member of our team is widely travelled. This means you get access to first-rate travel insights and the best possible advice from our team of luxury travel experts.
---
What's the weather like in Greece in September?
Greece in September is an ideal destination thanks to its mild and comfortable weather. Daytime temperatures range from the low seventies to mid-high eighties, with temperatures cooling off nicely at night. With such wonderful conditions, visitors can go outside and explore all of Greece's wonders: outdoor attractions and stunning landmarks.
Greece in September typically has daytime temperatures of 20-25°C (68-77°F) and nighttime temperatures around 15-20°C (59-68°F). This weather is generally sunny, pleasant and light with occasional periods of rain or clouds. Perfect weather for outdoor activities and sightseeing.
September in the Greek Islands is typically characterized by warm, pleasant weather. Average daily temperatures during this month range from 25°C (77°F) during the day to 20°C (68°F) at night. This mild climate makes it the perfect time for exploring the many sights and attractions of the islands.
September in Greece is an ideal time for those looking to avoid the hot summer months and experience comfortable temperatures and ample sunshine. Tourists can take advantage of fewer crowds, lower prices, and plenty of outdoor activities in this prime season for sightseeing and exploring. From leisurely strolls around iconic landmarks to exhilarating outdoor adventures, there's something for everyone to enjoy during September in Greece.
What's the best resort in Greece in September?
If you're looking for an unforgettable September holiday, look no further than Greece. Enjoy the crystal blue waters and picturesque views while staying in one of the many luxurious resorts scattered throughout this stunning Mediterranean paradise. From beachfront villas to modern spas, there is something for everyone. Experience world-class amenities and soak up the sun in September – Greece is sure to not disappoint.
​​Located on the rim of a volcanic cliff in Greece, Iconic Santorini is a stunning cave hotel that has earned numerous awards as the nation's best boutique hotel. The cove offers beautiful views of Imerovigli village, and is only a short drive away from the bustling streets of Oia. Iconic Santorini is sure to inspire awe in visitors with its picturesque surroundings.
Iconic Santorini is a luxurious destination that provides spectacular views of the caldera cliffs and the crystal blue waters of the Aegean Sea. Stay here to have an unforgettable getaway on one of Greece's most sought-after islands.