The Maldives Weather and Resorts in July
---
If you're looking to get away in July, the Maldives is a great choice. With its white-sand beaches, crystal clear waters, and beautiful blue sky, it's the ideal holiday destination. Take a swim and explore the vibrant marine life or lounge in the sun by the shore – either way, you'll have an amazing time.
Planning a trip to the Maldives during July? Be warned – this is the wet season, so expect higher rainfall and temperatures that are cooler than usual. Additionally, tropical storms are not uncommon at this time of year, so it is important to stay vigilant and be aware of potential risks.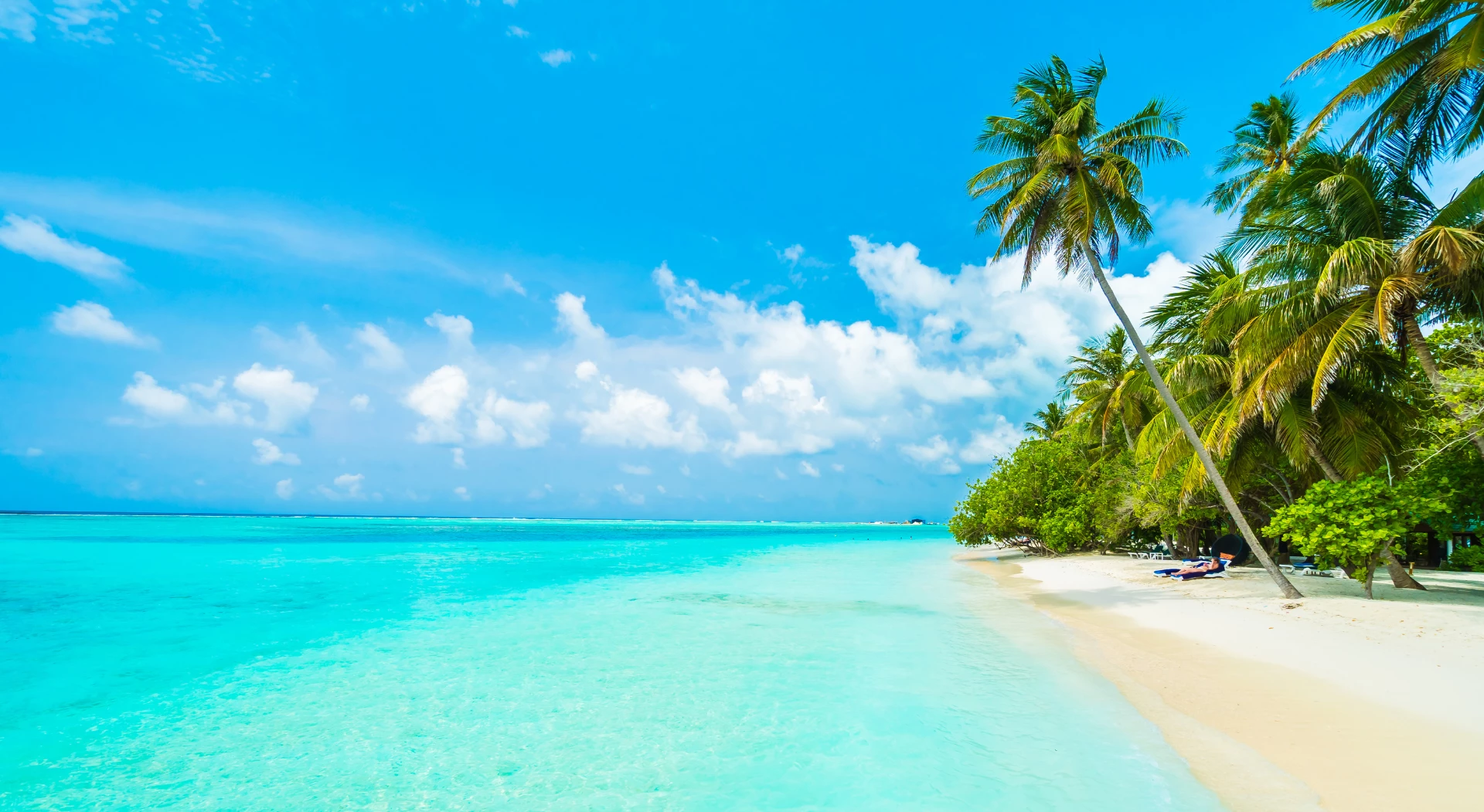 ---
About Out Of Office
Out Of Office is a luxury tailor-made travel company with a focus on delivering exclusivity and inclusivity. Our passion for global adventure is matched only by our deep commitment to delivering exceptional five-star service.
Everything we do is customised and designed especially for you – our valued customer – based on your exact personal requirements. Each member of our team is widely travelled. This means you get access to first-rate travel insights and the best possible advice from our team of luxury travel experts.
---
What's the best resort in the Maldives in July?
July in the Maldives brings monsoon season with daily afternoon showers and high humidity levels of up to 80%. However, temperatures still remain relatively warm at around 27-32°C (80-90°F), making it an ideal time of year to visit the islands. Eastern parts of the country are generally sunny during the day, while clouds and rain showers usually arrive in the late afternoon.
In July, the Maldives is a very humid place, so it's important to make sure you have the right clothing with you. Wear things made from lightweight fabrics such as cotton, linen, or rayon so that your skin is protected but doesn't get too sweaty. Pack clothes that offer some coverage, such as long-sleeved tops and pants, so that your skin is shielded from the sun's strong rays.
July in the Maldives is full of fun, regardless of whatever weather may come. Even with a little rain or humidity due to the monsoon season, there are still plenty of ways to have an adventure outdoors. Take to the seas and try your hand at surfing, kite-surfing, and boat tours – get ready for some serious aquatic thrills. With beaches open all year round and sunsets that will burn into your memory forever, the Maldives has something special awaiting everyone on a visit this July.
July is a great month to visit the Maldives, with warm and humid weather that is perfect for swimming and exploring. Temperatures are usually around 92°F (33°C), accompanied by high levels of humidity meaning that it's often quite hot. Rainfall is common in July, but there are still plenty of sunny days to hit the beaches or relax by the pool.
What's the best resort in the Maldives in July?
If you're dreaming of a serene and peaceful holiday in the Maldives, July is the perfect time to go. With a much lower influx of visitors compared to other months, you can enjoy ultimate privacy while taking in all the gorgeous sights offered by this paradise destination.
Velaa Private Island is a stunning retreat located on the Noonu Atoll of the Maldives. It is an exotic destination synonymous with luxury, making it one of the world's most exclusive hideouts. With a  golf course designed by Jose Maria Olazabal, as well as some of the best snorkeling and diving sites, Velaa has it all for an unforgettable Maldivian holiday.
July may be warm and humid, but it's a great time to visit Velaa Private Island in the Maldives. Luxurious accommodations include 43 private villas and two four-bedroom residences. Enjoy culinary creations from Michelin-star chef Adeline Grattard plus an extensive selection of wines from the island's Indian Ocean wine cellar.