The Maldives Weather and Resorts in March
---
For those looking for a dreamy retreat, March is the perfect time to visit the Maldives. Under beautiful blue skies and beside sparkling aquamarine sea, visitors can enjoy pristine beaches and stunning coral reefs. Take a dip in the azure waters of the ocean and marvel at their beauty, or simply relax on any of these gorgeous island's captivating shorelines for some well-deserved restful moments.
If your sights are set on the Maldives, the optimal time of year to visit is during its High Season, which runs from December to April. Mild weather during this period creates ideal conditions for swimming and sunbathing, as well as granting visitors plenty of opportunities to encounter the abundant marine life such as manta rays, whale sharks and dolphins that reside in these stunning waters.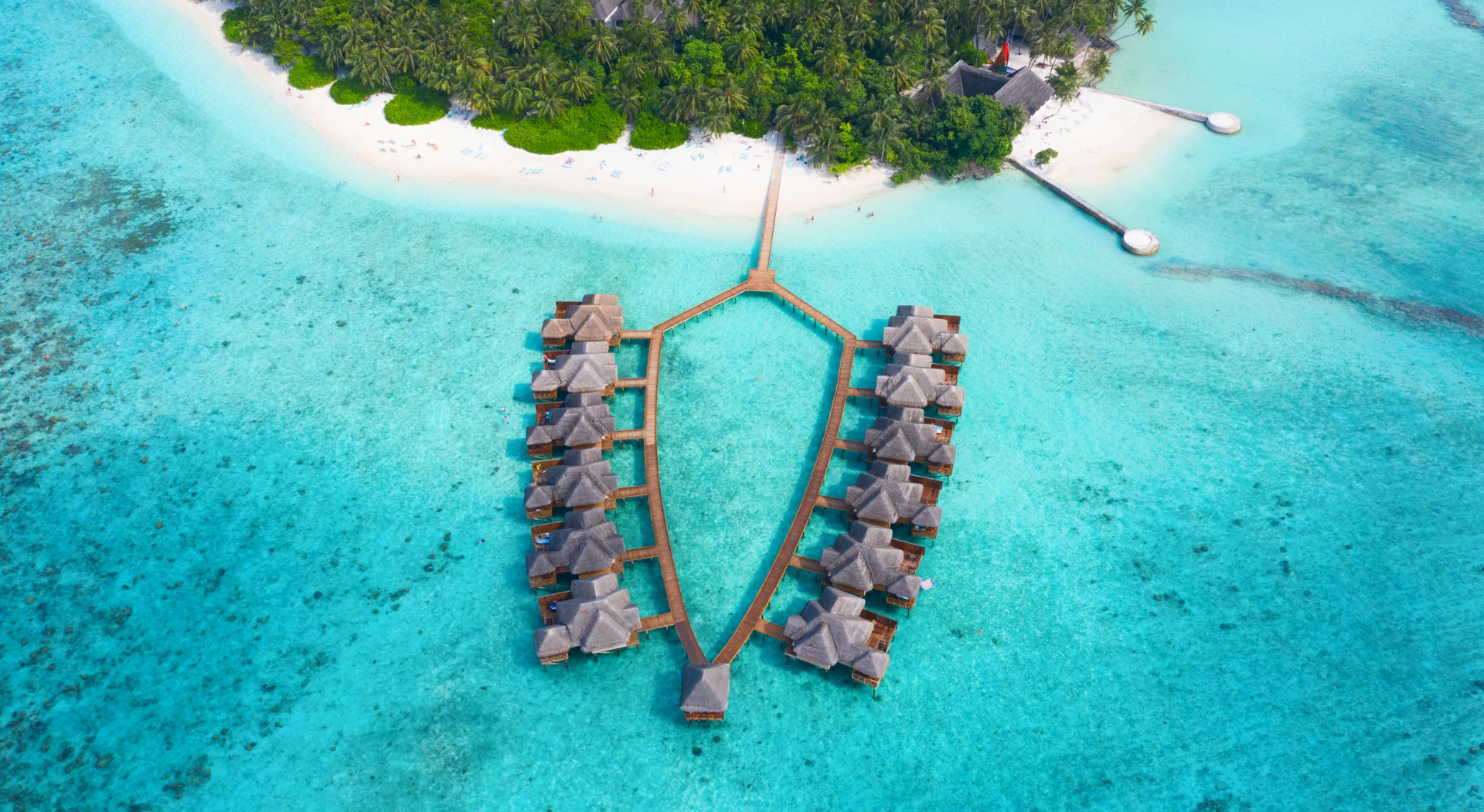 ---
About Out Of Office
Out Of Office is a luxury tailor-made travel company with a focus on delivering exclusivity and inclusivity. Our passion for global adventure is matched only by our deep commitment to delivering exceptional five-star service.
Everything we do is customised and designed especially for you – our valued customer – based on your exact personal requirements. Each member of our team is widely travelled. This means you get access to first-rate travel insights and the best possible advice from our team of luxury travel experts.
---
What's the weather like in the Maldives in March?
If you're looking for a warm and sunny winter getaway, the Maldives in March is the ideal destination. With mild temperatures, clear blue skies, and gentle breezes, visitors will be able to make the most of their time in paradise without having to worry about rain. This is the perfect time to experience the beauty of this tropical destination.
During March, the Maldives is in full bloom and temperatures remain very pleasant. Average temperatures in March range from around 28°C, which makes it an ideal time of year for those looking to explore the reefs and discover the diverse array of marine life that inhabits the waters. With excellent visibility during this season, it is a great opportunity for snorkeling and other water activities.
The Maldives in March offers beautiful skies and balmy evenings with relatively low humidity levels. Witness the stunning sunset hues as they reflect off of the waters of the Indian Ocean, with shades of orange and red magnified by the stillness of the night. Enjoy relaxing afternoons surrounded by bright skies and peaceful evenings.
March is an ideal month to visit the Maldives and take advantage of its many activities. From strolling along beautiful sandy beaches to snorkeling or diving in crystal clear waters – adventurers will find plenty of ways to have an unforgettable experience. Be sure to pack light clothing, apply sunscreen, and get ready for a vacation like never before.
What's the best resort in the Maldives in March?
The Maldives is the perfect destination, with warm weather and stunning resorts. Enjoy its spectacular beaches, indulge in luxurious amenities, and take an unforgettable dive. Whether you're looking for romance or relaxation, you'll find plenty of reasons to appreciate the beauty of the islands by booking a stay at one of their many luxury resorts.
St. Regis Maldives Vommuli Resort is the perfect destination for a luxurious island getaway. Situated across the stunning expanse of shimmering waters and idyllic beaches, this five-star resort offers both relaxation and elegance. Whether you want to sample wines from one of their sunken cellars or sip champagne in the bar modeled after a whale shark, you're certain to find something to suit your every whim.
Here at the beautiful St Regis Resort, you can take a journey of luxury and relaxation. Experience the pinnacle of opulence onboard their private Azimut flybridge 66 yacht, the most advanced in its class. Then head over to their world-class Iridium Spa for a transformative and unforgettable experience.