Join a luxury cruise along the Rhine as you visit some of Europe's most charming towns and cities. You'll be sailing in style on the Amadeus Queen with a crew of forty to tend to your every need. On this trip you'll visit three countries: Belgium, Germany and The Netherlands.
Your journey will begin in Brussels, the Belgian capital and heart of the European Union. It's a fabulous and underrated city – sort of like a mini Paris. You'll then sail to Germany, visiting Trier, Bernkastel, Cochem and Coblenz. From there you'll visit Bonn, Colon and Dusseldorf before disembarking in the Dutch capital Amsterdam.
More Information
Day 1: Brussels
Arrive in Brussels and you'll be transferred to the hotel. Once you've settled in you'll enjoy a walking tour of the city. Welcome dinner in the evening where you'll meet your fellow travellers.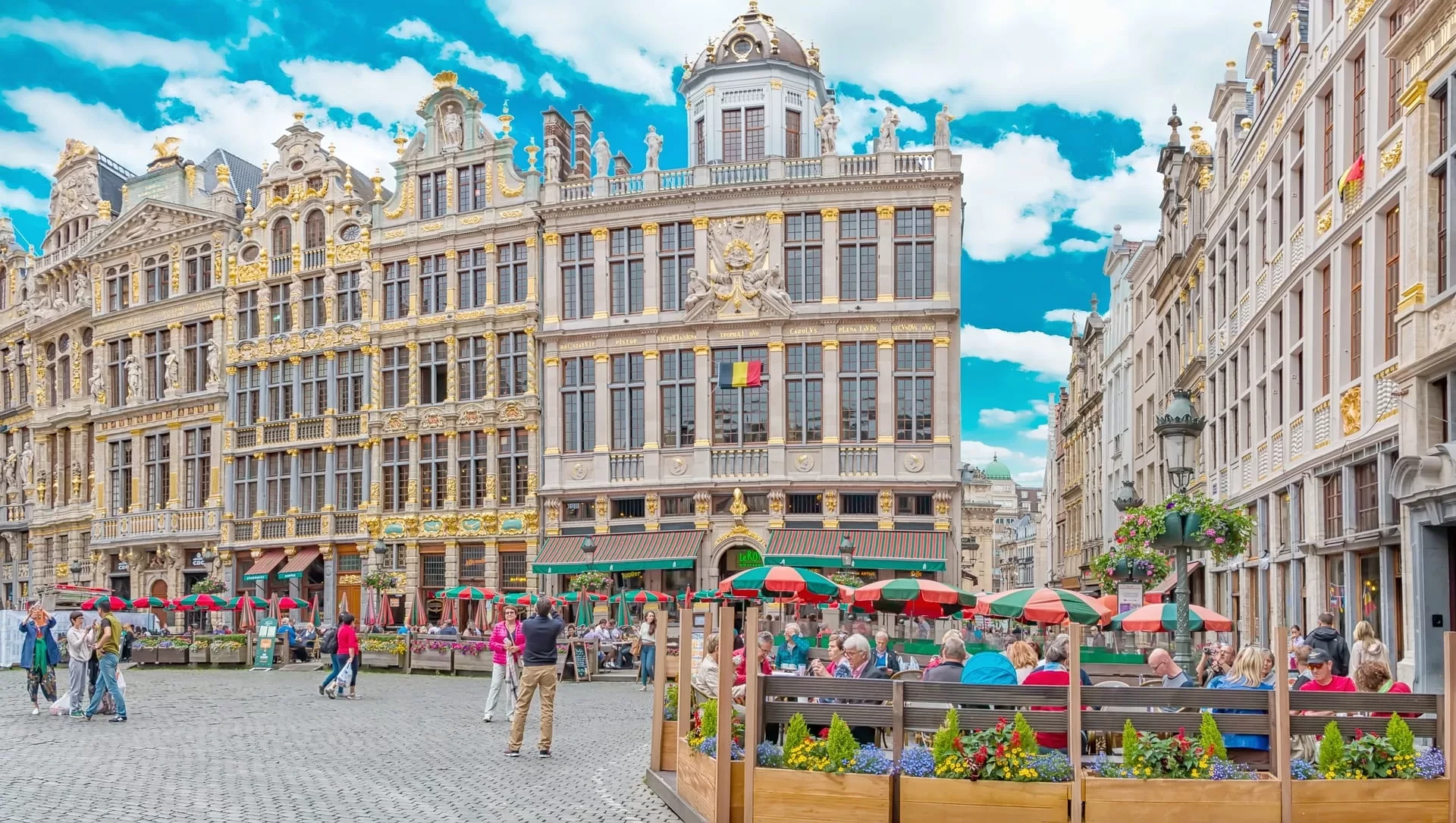 Day 2: Bruges & Ghent
After breakfast you'll join a tour of Bruges and Ghent. Bruges is a charming city with a very European, even medieval vibe. It's packed with cultural and historic attractions. You'll see many of them as you make your way along Bruges' winding streets.
You'll then transfer to Ghent, also in the Flanders region of Belgium. It's the third-largest city in the country and it's packed with medieval architecture. Our expert guides will show you all the highlights of both cities.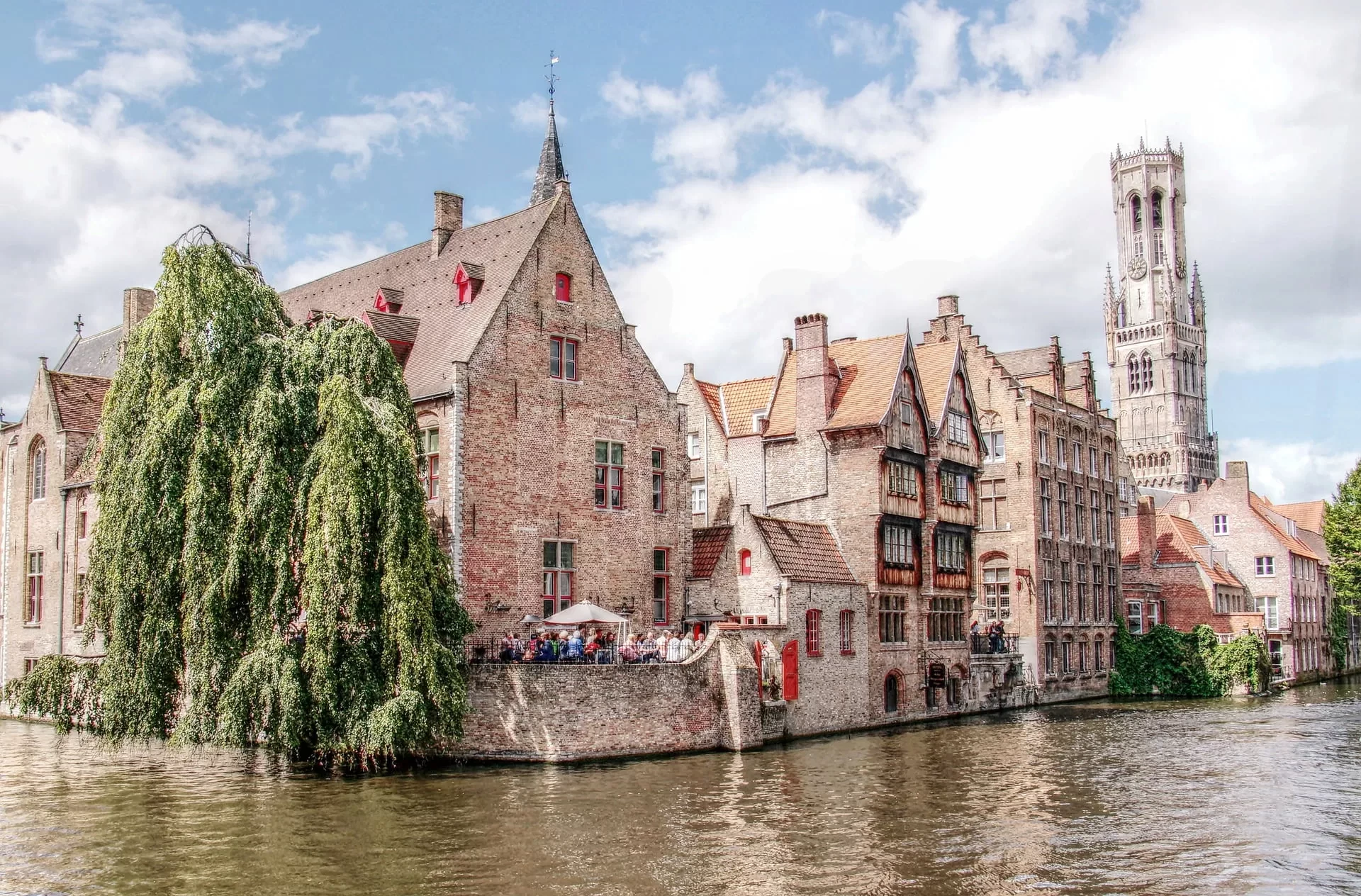 Day 3: Liege, Trier & Embarkation
Lunch stop in Liege in Belgium before where you'll be able to explore the city at leisure. You'll transfer to Germany and embark on the Amadeus Queen.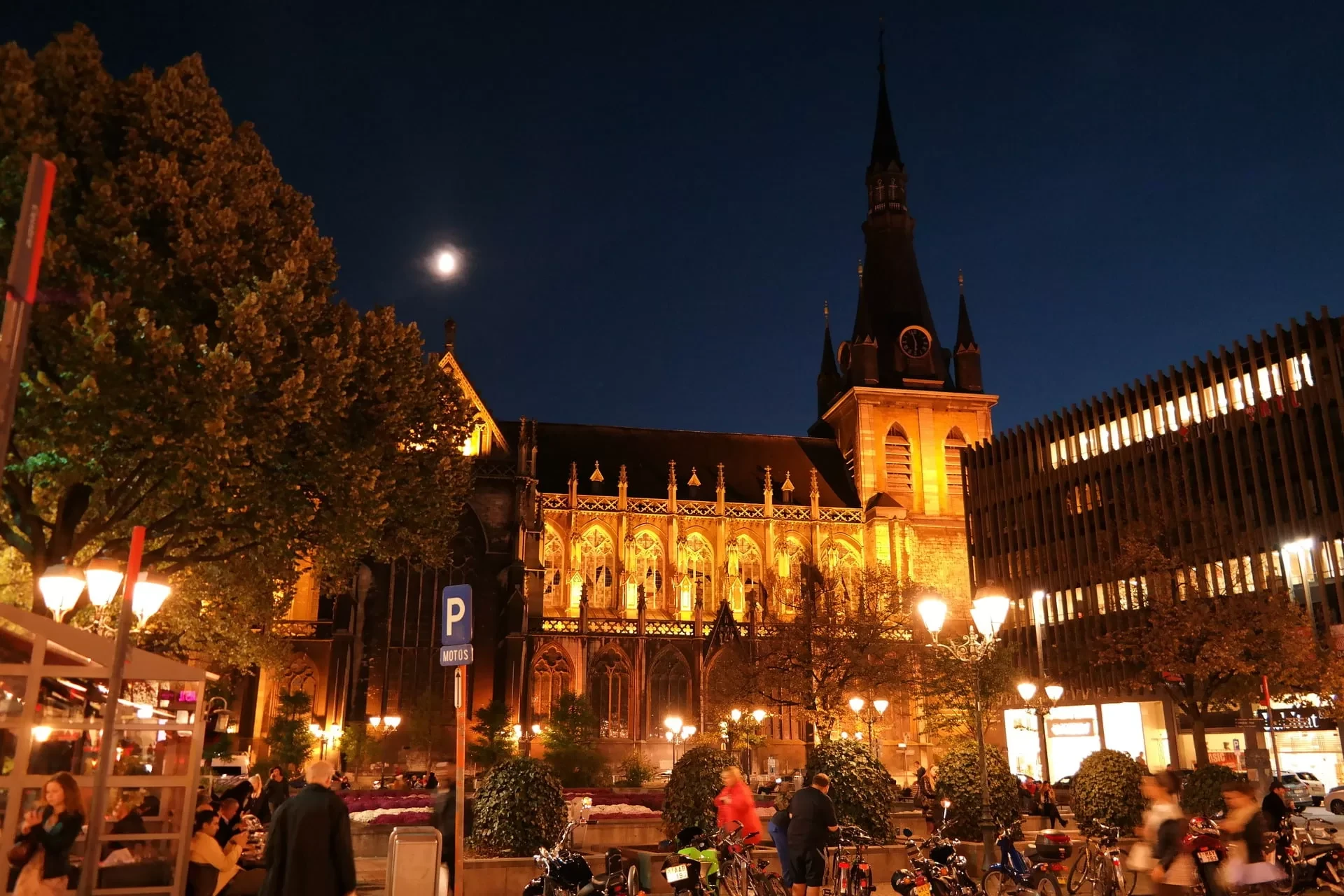 Day 4: Bernkastel/Cochem
Bernkastel is located in the middle of the Moselle. It's a well-established wine region. Lunch on the ship and then we'll head off to Cochem, a charming town with many castles: Reichsburg Cochem is the crown jewel. You'll spend 3-hours touring Cochem.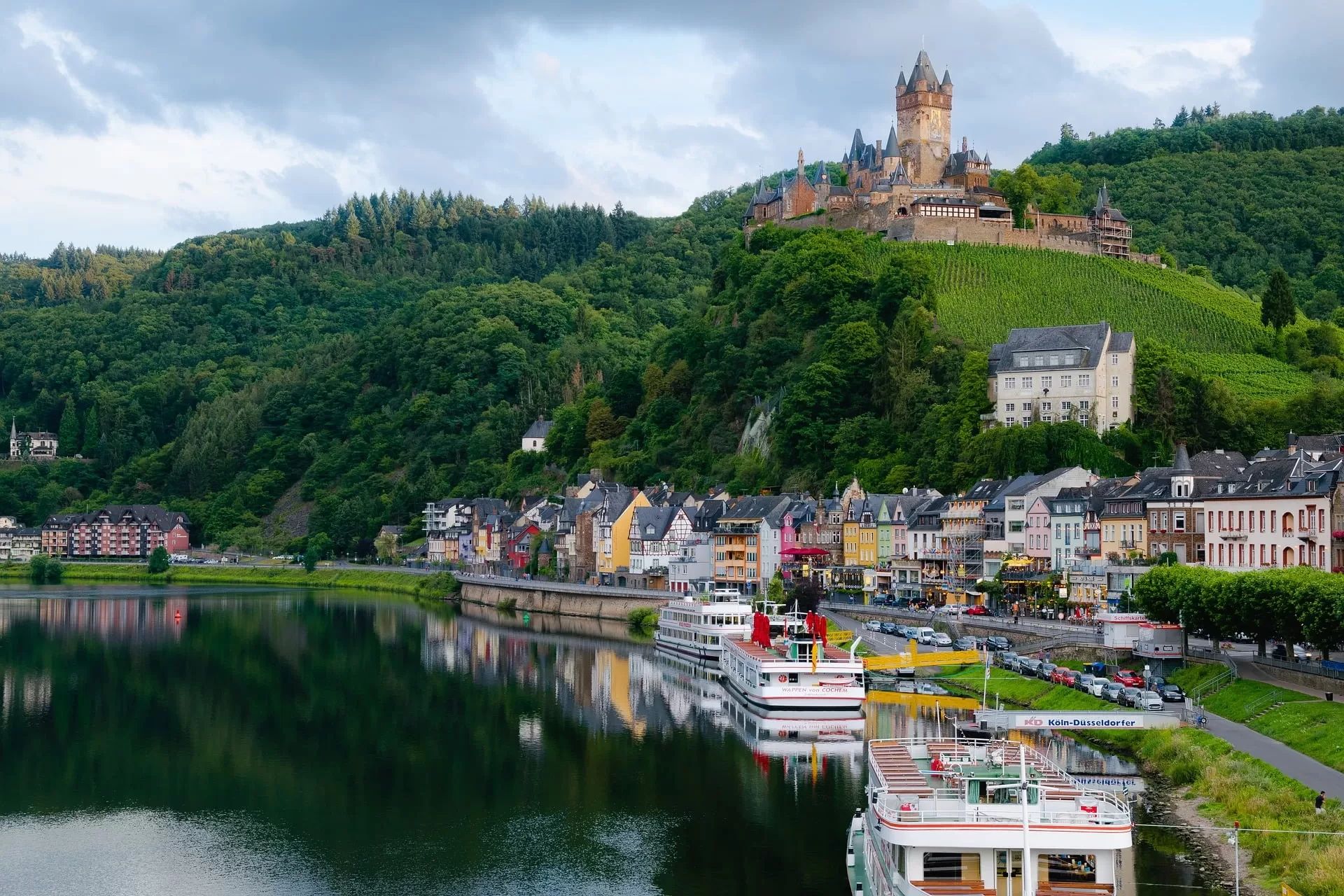 Day 5: Cochem/Koblenz
Today you'll join a guided walking tour of Cochem, including a trip to Reichsburg castle. Discover Cochem's thousand-year-old winemaking culture and the winding, medieval streets. Cochem is a small town with a population of around 5,000. It's a great place to discover the Moselle valley. It'll then be time to sail to Koblenz.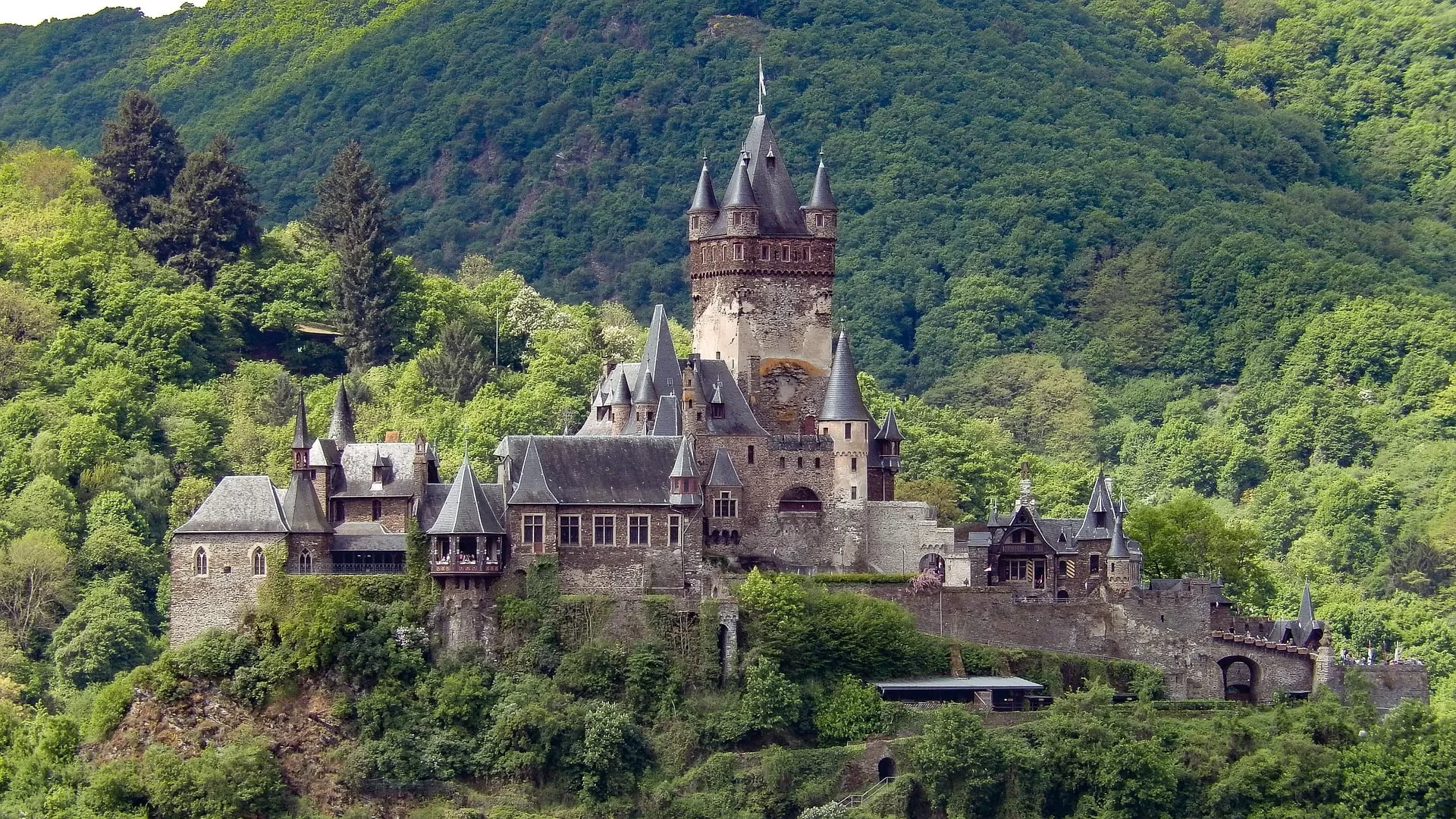 Day 6: Koblenz/Bonn
Koblenz is one of the oldest and most charming cities in Germany. You'll take a cable car across the city, enjoying sweeping views of the Rhine. You'll also visit Ehrenbreitstein Fortress, one of the best-preserved medieval fortresses in Europe. You'll then get back on the ship to sail to Bonn. Dinner on board.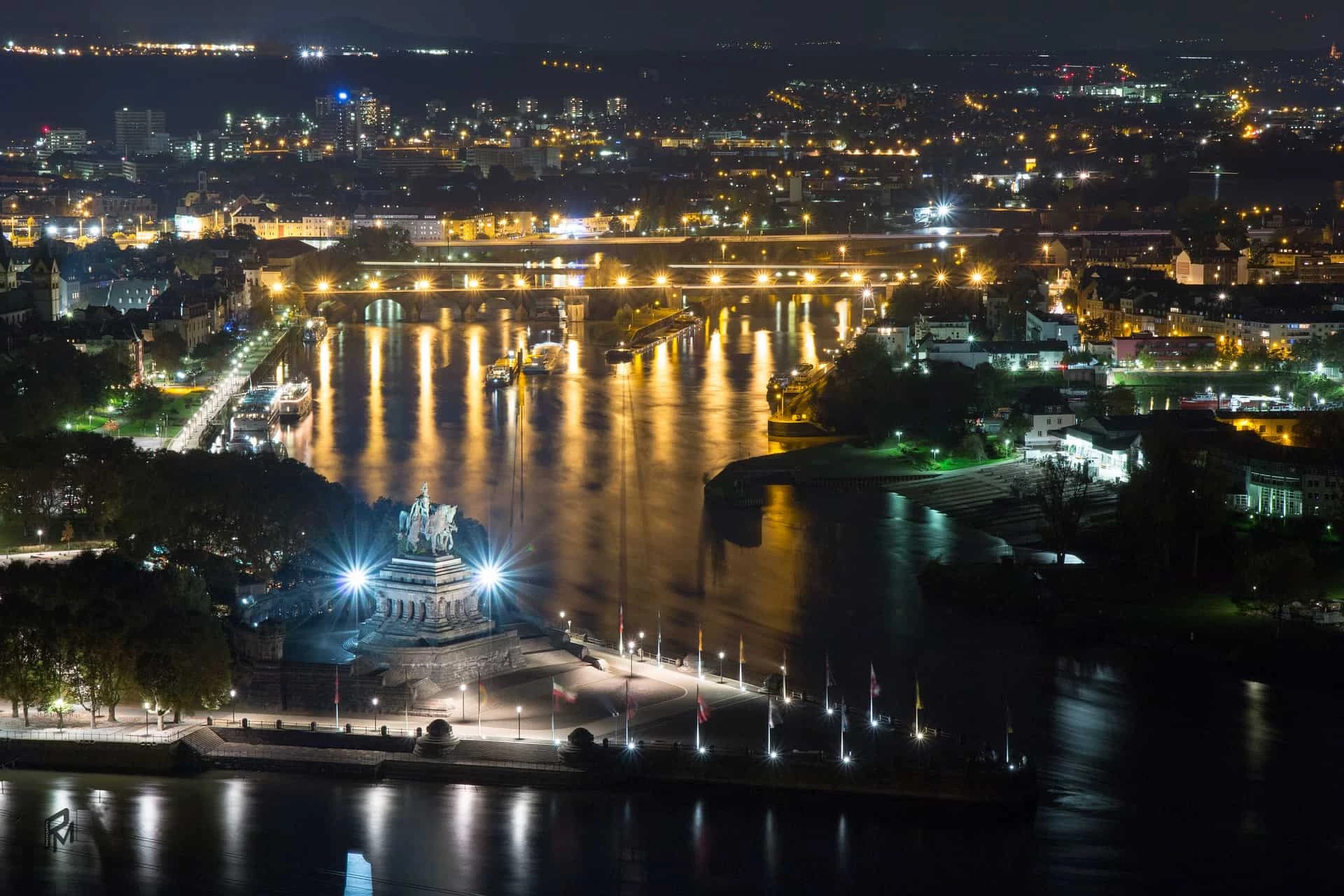 Day 7: Cologne/Dusseldorf
Cologne (Köln) is one of Germany's larger cities. It's distinguished by its soaring cathedral. You'll get the chance to explore the beer halls of Altstadt and the remains of the city's Roman walls. In the afternoon you'll be sailing to Dusseldorf. Lunch on board as you enjoy the scenic cruise. In Dusseldorf, you can discover the gothic Old Town and, if you have a sweet tooth, the Chocolate Factory.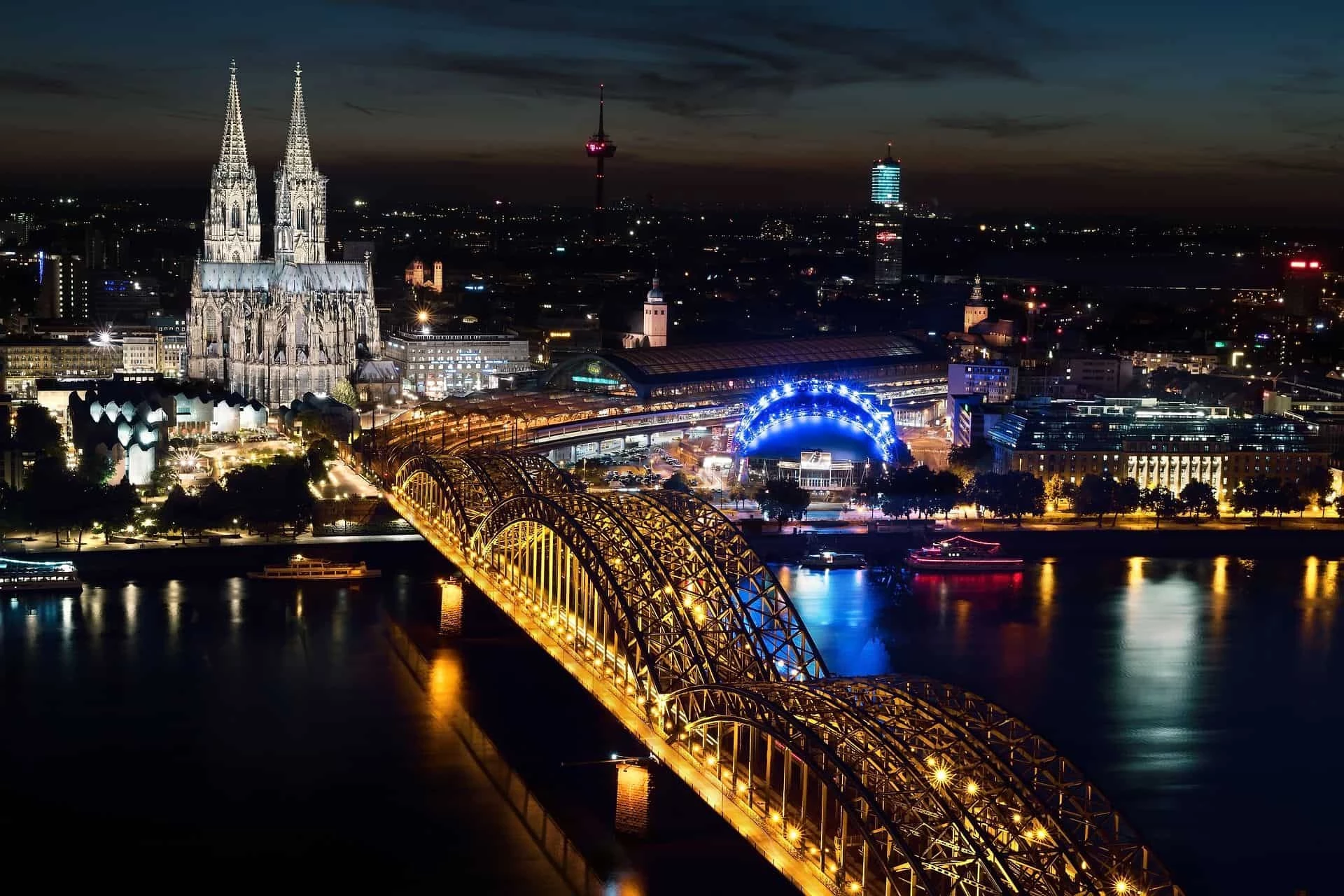 Day 8: Dusseldorf
Join a walking tour of Dusseldorf in the morning. You'll see some of the best views in the Rhine. Noon departure to Amsterdam.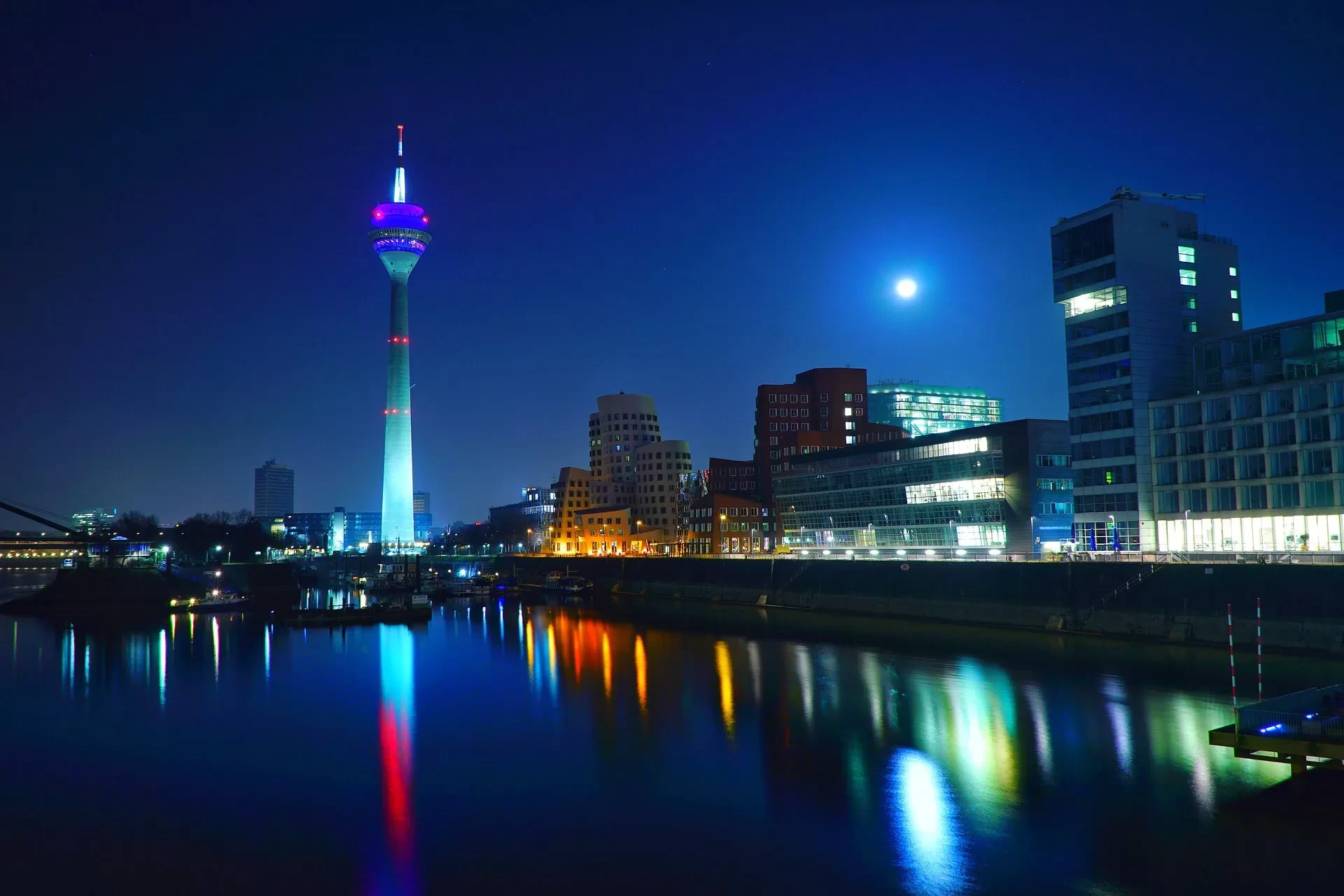 Day 9: Amsterdam
By breakfast you'll officially be in the Netherlands. Amsterdam is one of the most vibrant cities in Europe. It's packed with history and buzzing nightlife. You can explore this canal city by boat, explore the shops and visit the museums. In the afternoon you'll sail on to the charming villages of Volendam and Edam. Enjoy a lively Shanty Choir performance over dinner. Overnight in Amsterdam.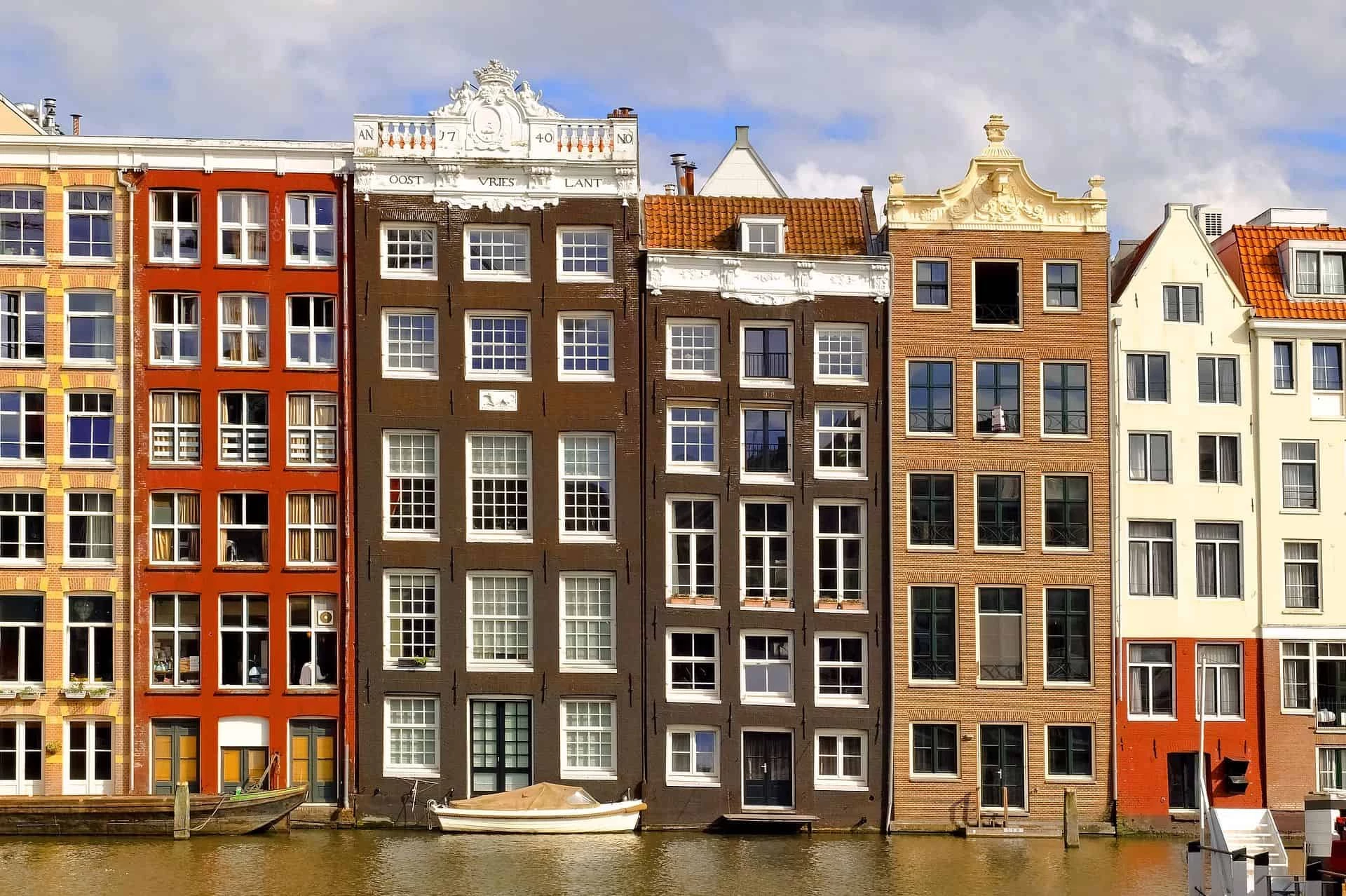 Day 10: Amsterdam
Today you'll be transferred to the airport for your return flight. If you'd like to spend a few more days exploring this fabulous city we can arrange an extension for you.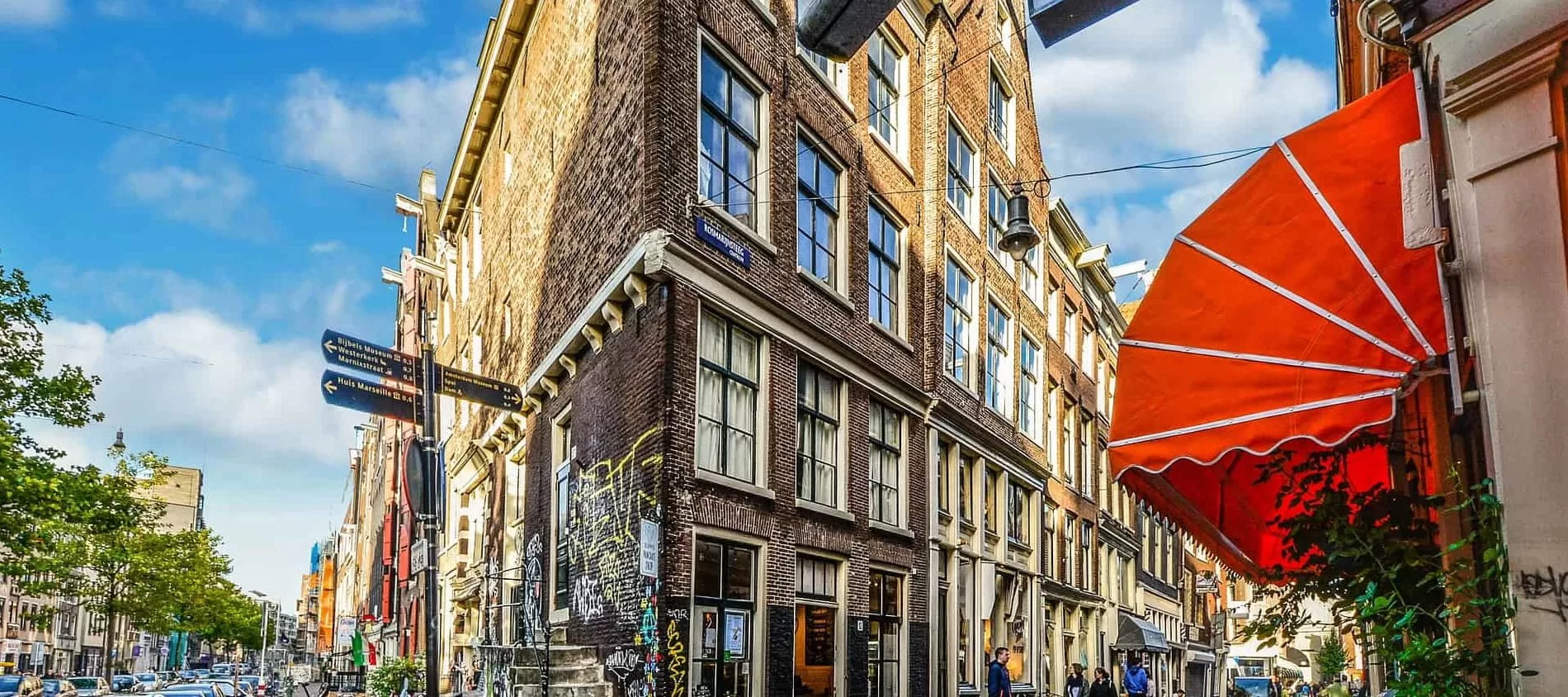 Further Information
This is a luxury trip so expect the highest level of service on board. Expect nightly entertainment, from singers to drag queens.
You'll be sailing on The Amadeus Queen, one of the best ships for luxury European river cruises. There are 72 spacious deluxe cabins and 12 Amadeus suites.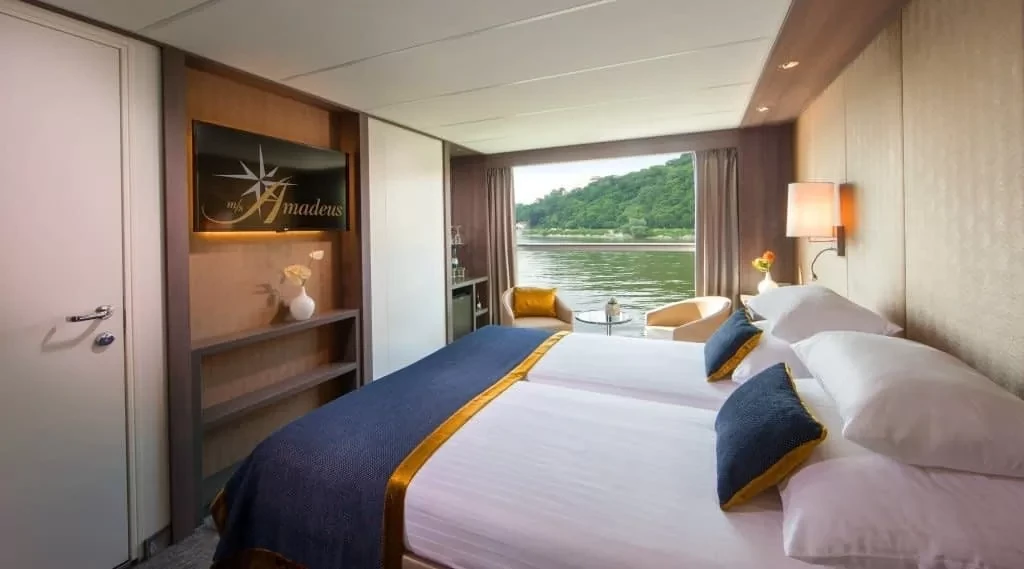 We want to ensure you have the best experience with us so we'll keep working on your itinerary until perfect. You will have your own personal dedicated member of our team who will help build the perfect trip for you.
We pride ourselves in the number of clients that are referred to us by our existing customers. Our 5* Trustpilot rating is important to us, so we encourage you to browse our reviews. They speak for themselves and that's why you are in safe hands.