Explore the capital of Germany, and arguably the coolest city in the country – definitely the most exotic one. Learn about Berlin's rich history, from WWII to the fall of the Berlin Wall. Discover a surviving Nazi mansion and get an exclusive glimpse into a buried underground fortress. Take in Germany's natural beauty as you make your way down south by train. Nuremberg offers more insight into the Third Reich, whilst Munich impresses with its architecture and traditional Bavarian cuisine. Make your Disney dreams come true when you visit Neuschwanstein Castle.
Your adventure begins in Berlin, where you will have three days to explore the city inside and out. The next two days will take you to an infamous Nazi mansion in a lakeside resort town near Berlin. You will then travel across the country via first-class rail, to discover the rich history and culture of Bavaria. You'll stay in 4- and 5-star hotels during your visit; the Munich hotel features the city's largest gay sauna.
More Information
International Flights
Travel insurance
Day 1 - 3: Berlin
You will be arriving on the anniversary of the reunion of East and West Berlin, a major historic event for Germany. After a brief orientation around the city you will have a deluxe Welcome Dinner and then explore Berlin at night.
On your second day you will be touring Berlin and visit historically and culturally important sights. See the Brandenburger Gate and the German Parliament Dome (with an amazing panoramic view of the city).
Day three will take you along the remains of the Berlin Wall (East Side Gallery) with all its famous artworks and graffitis. You will also visit a subterranean Nazi bunker system, and get exclusive access to a hidden private bookstore filled with antique banned books.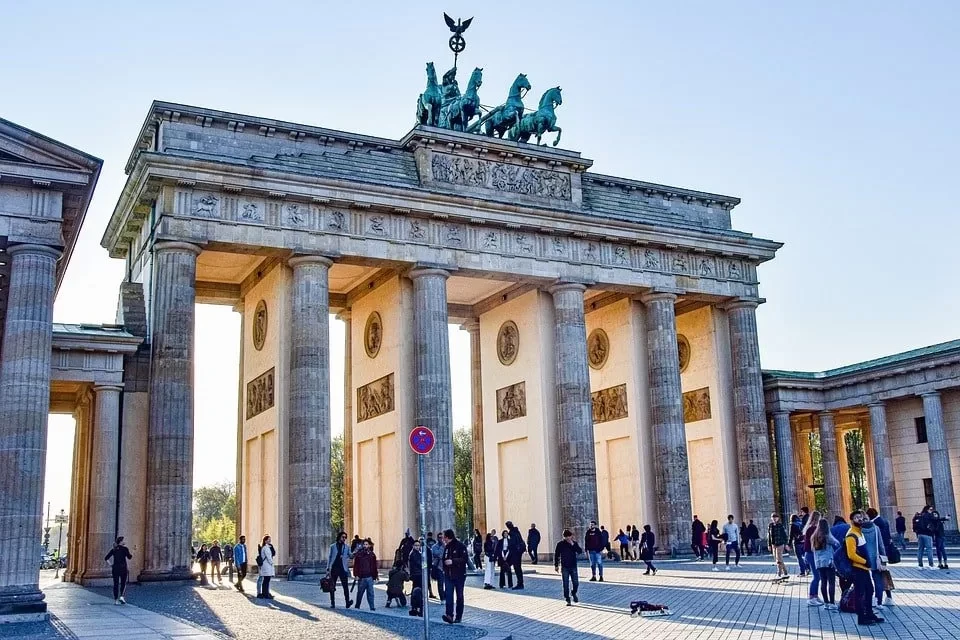 Day 4 and 5: Wannsee Mansion and Bunkers
Today you will visit Wannsee, a lakeside resort town just outside Berlin and the site of a luxurious mansion where the murder of millions was planned by Nazi leaders. Afterwards you may choose to see the Queer Museum or Marlene Dietrich's grave, notoriously covered in cigarette butts.
Depending on your adventure appetite and limited permits, you might be able to see the dizzying seven-story underground ruins of a WWII Nazi bunker fortress.
Your visit to Berlin will be rounded with a spectacular dinner view at the very top of the TV Tower's rotating restaurant.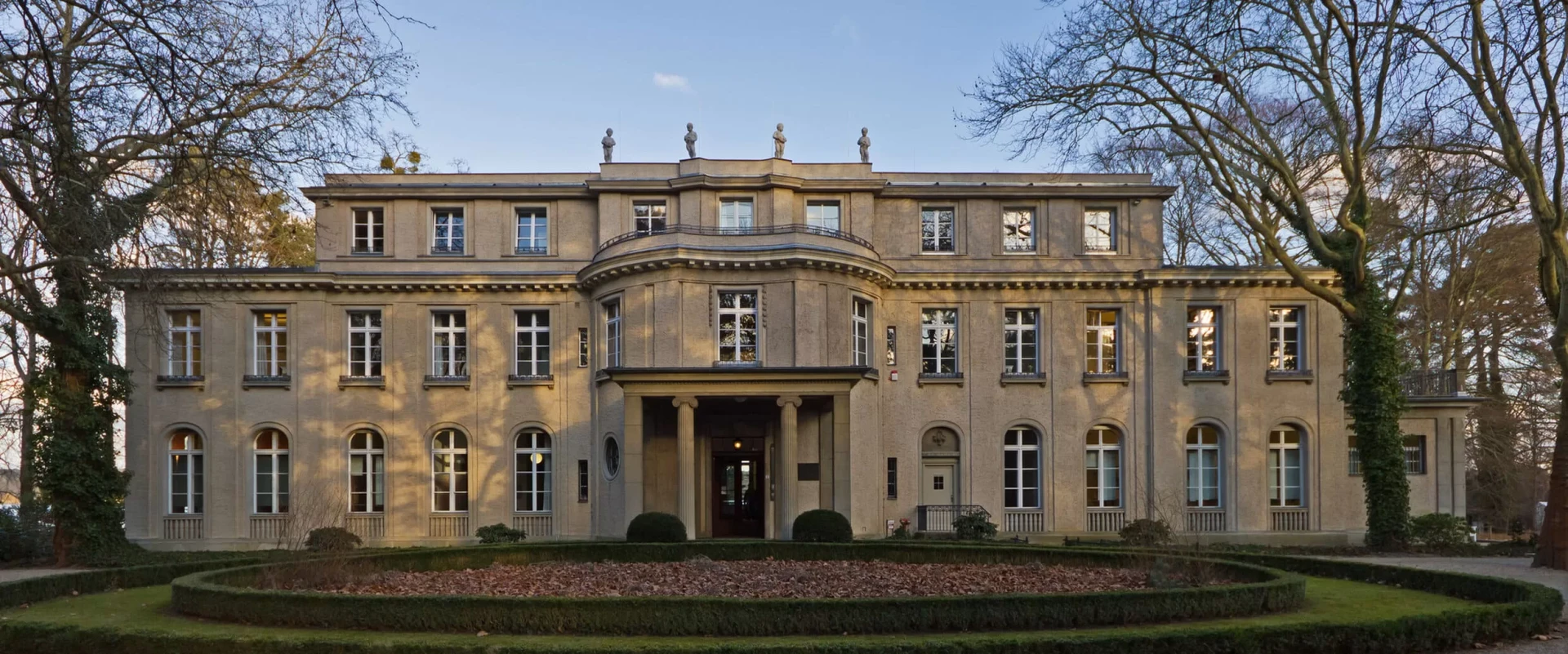 Day 6: Nuremberg
On day six you will travel to Nuremberg via first-class rail and explore the medieval town in the south of Germany. VIP access will allow you to enter the hidden interior of the Zeppelin field's "Golden Room" above which Adolph Hitler held his famous rallies. Afterwards you will get a chance to visit the Documentation Center and see the actual courtroom where Nazis were sat and sentenced.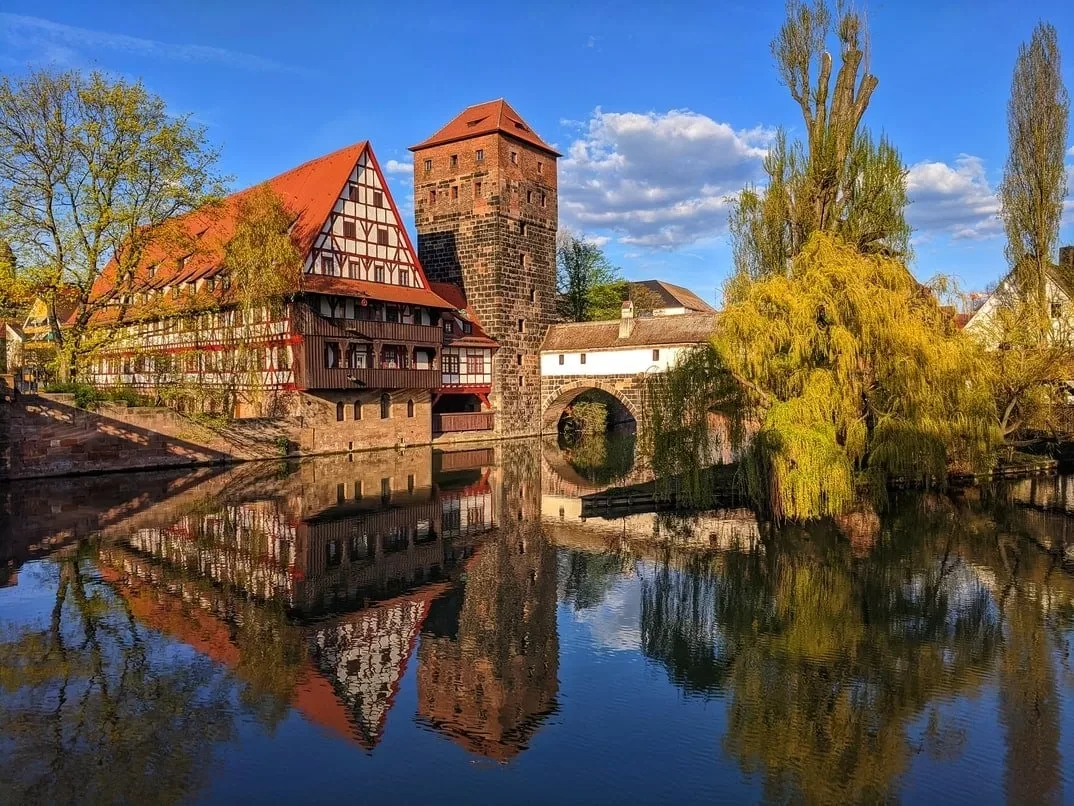 Day 7: Munich
Next stop: Munich! You will travel to Bavaria's capital via first-class rail, giving you time to relax and take in the lush countryside.
After a walking tour of the old city center there will be a delicious traditional Bavarian dinner in our hotel's historical "Stube", a cozy and homely dining area.
After dinner, you may choose to visit the hotel's famous 3-story underground gay sauna – the largest in all of Munich.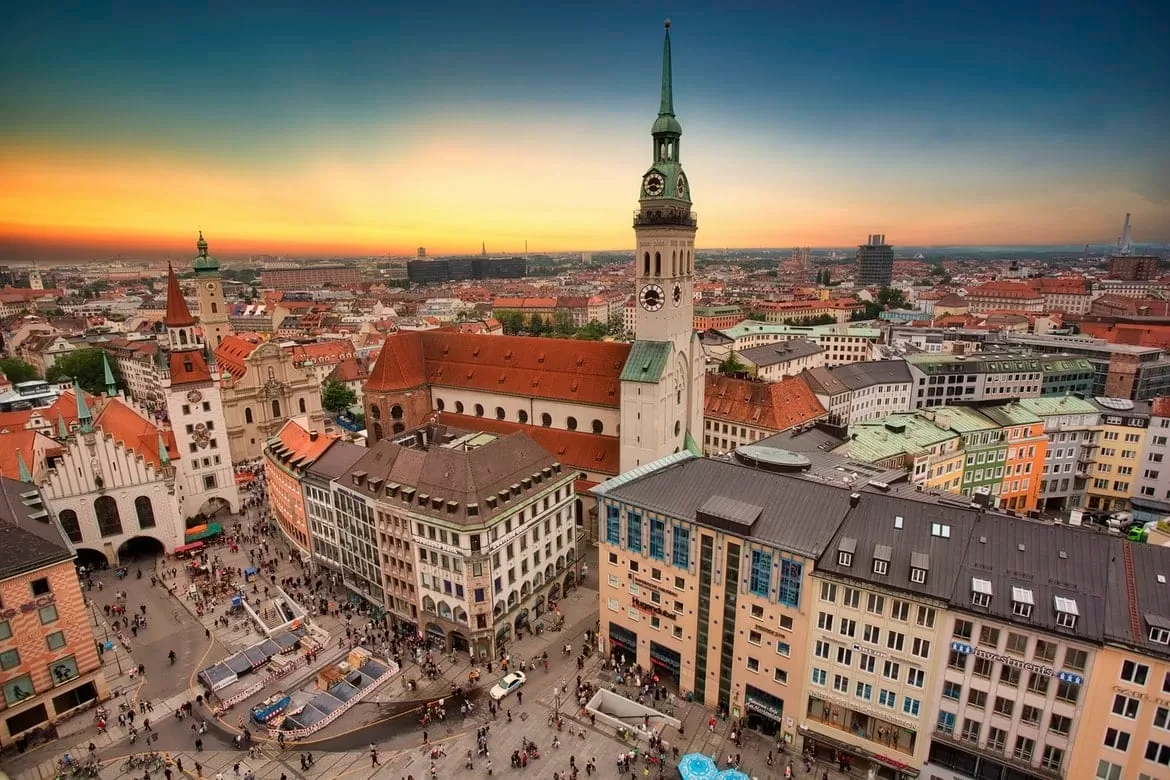 Day 8: Your free day!
There is lots to do and see in Munich. Wander around the streets to soak up the Oktoberfest feeling before its official start on the weekend.
Have a relaxing day in Munich's largest gay sauna 'Deutsche Eiche', or stroll through the English Garden and have a beer in the beer garden.
Hungry for history? Munich's Nazi Documentation Centre is just outside the old town center. Nymphenburg Palace and its grounds are worth a visit if you are interested in architecture.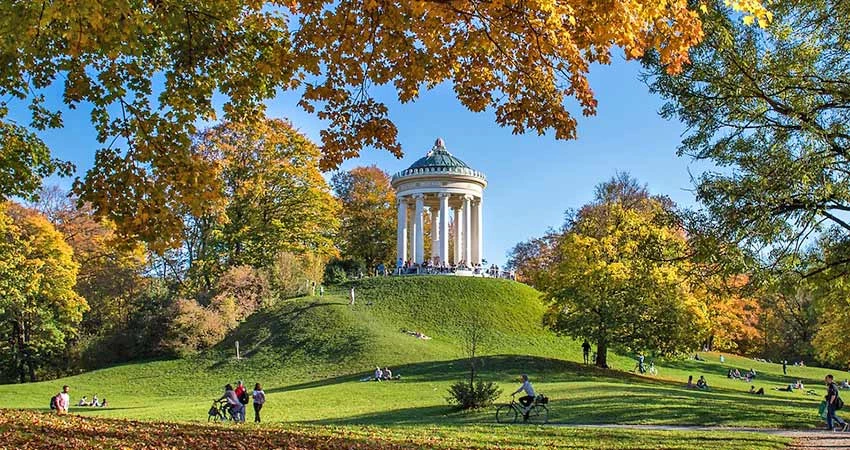 Day 9: Neuschwanstein Castle
On day nine you will visit Neuschwanstein Castle, King Ludwig II's fairy tale castle. This beautiful caste is known around the world as Walt Disney's Magic Kingdom.
Located on top of a hill, this palace is not only impressive from the outside but also from the inside, with breathtaking murals and decor.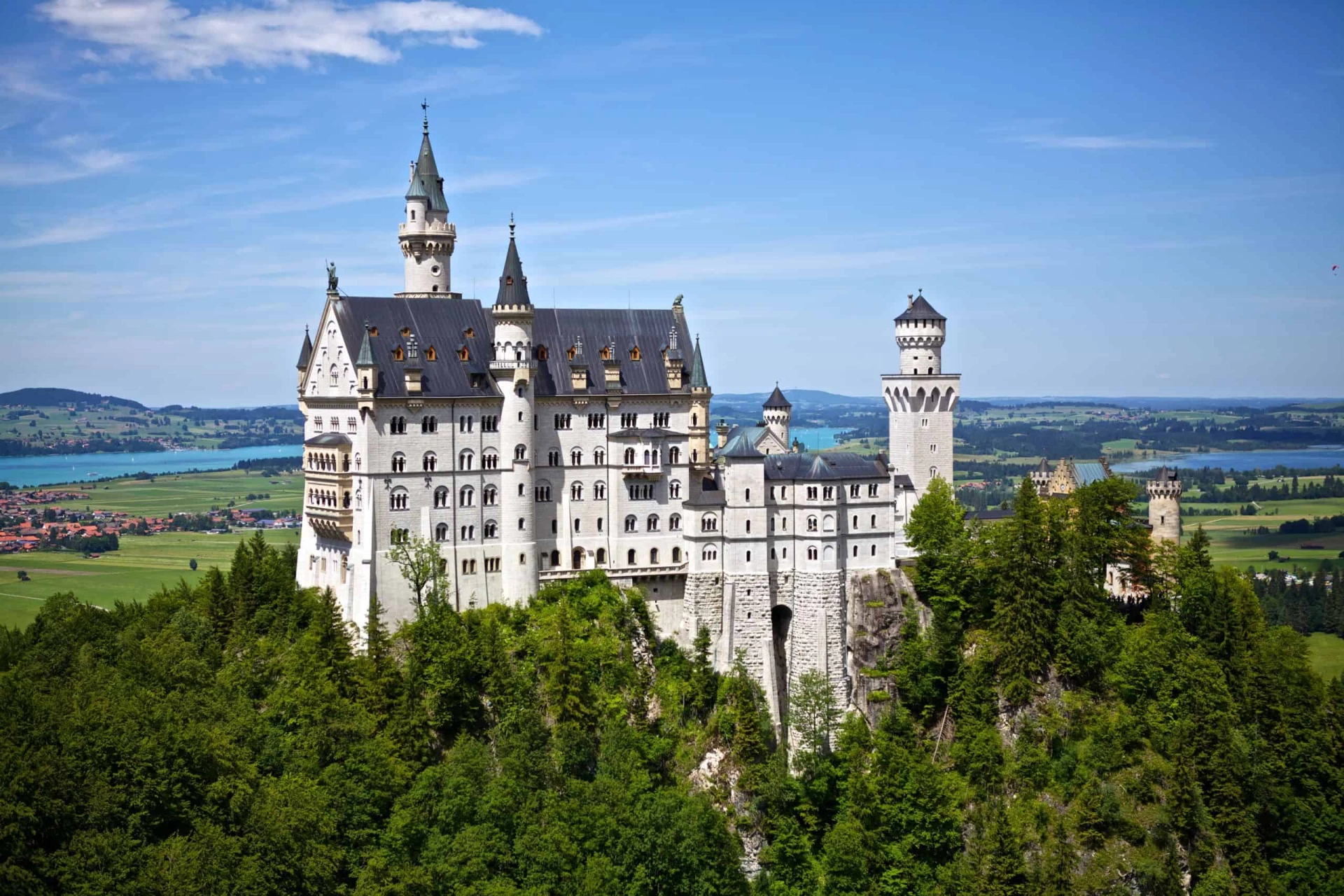 Day 10: Dachau and the Third Reich
Today you will visit the Dachau Concentration Camp Memorial Site, just outside of Munich. On a private tour you will learn more about the history, the perpetrators, and most importantly, the people who lived and died here. A detailed exhibition provides firsthand accounts and biographies. The reconstructed cell blocks are chilling.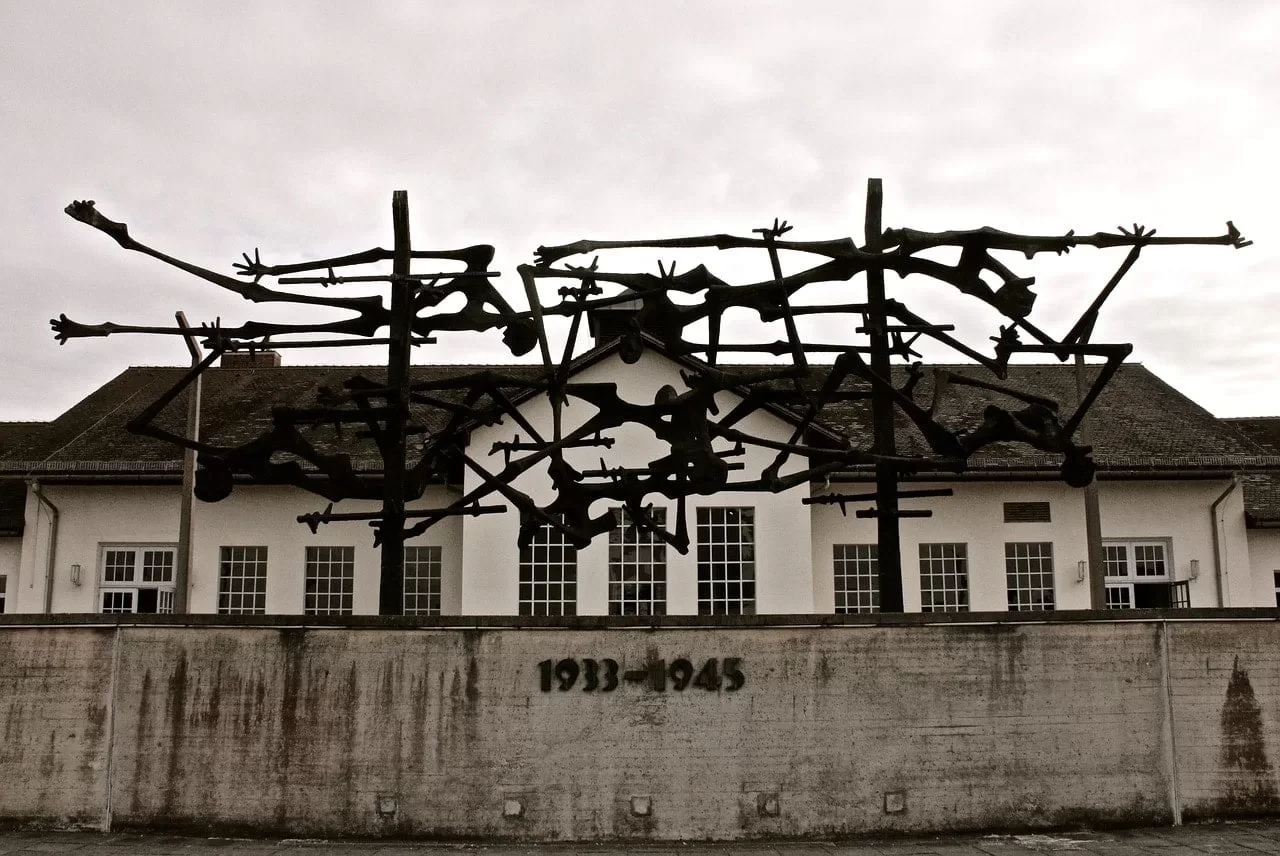 Day 11: Farewell in Munich OR Gay Oktoberfest (extended tour)
Day 11 starts with an optional walking tour that features many popular highlights that make Munich a bucket-list destination.
As part of your VIP experience you will enjoy a special farewell dinner at the famous Hofbräuhaus, complete with oompah bands, house-brewed beer, and traditional Bavarian cuisine. Our group will have the exclusive opportunity to tap our own keg of premium Hofbräuhaus beer – Prost!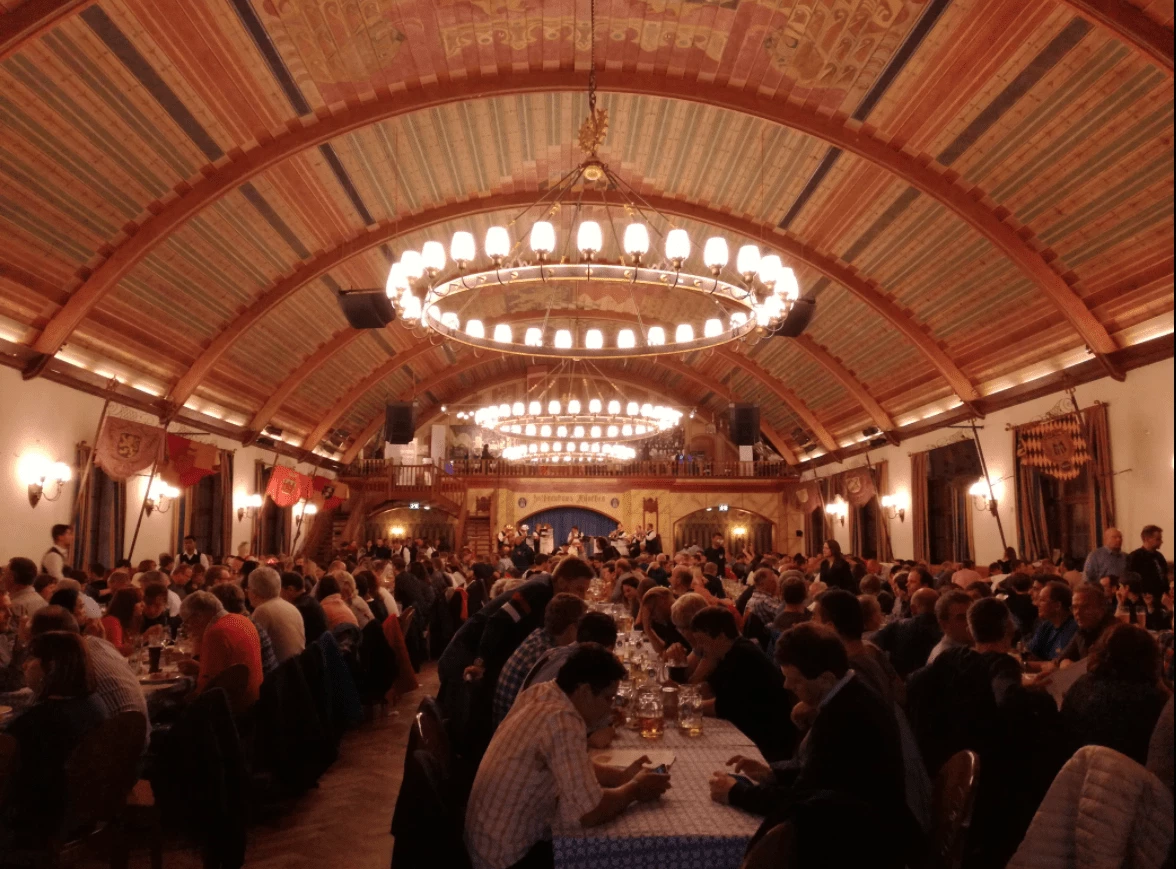 Day 12: Gay Oktoberfest (extended tour)
Enjoy breakfast and then transfer to the airport if your tour ends here.
Want to extend to get the authentic Oktoberfest experience? We will transfer to the next hotel for Oktoberfest!
Thousands of gay guys flock to the Bräurosl tent, host of Rosa Wiesn – Gay Sunday at Oktoberfest! Today will be filled with plenty of German beer and a live oompah band playing camped-up classics. Another venue on the green seats over 8,000 LGBT+ revelers in rows of long tables.
The next morning you'll be transferred to the airport for your return flight.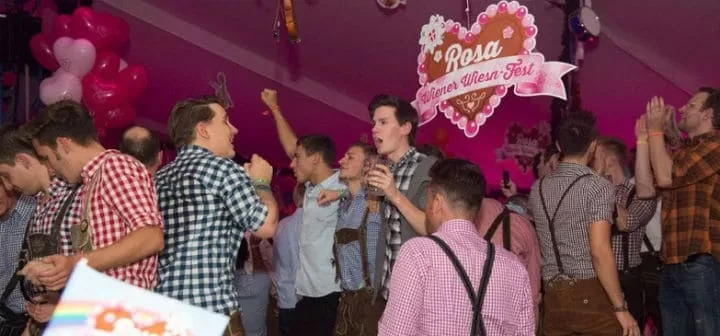 We want to ensure you have the best experience with us so we'll keep working on your itinerary until perfect. You will have your own personal dedicated member of our team who will help build the perfect trip for you.
We pride ourselves in the number of clients that are referred to us by our existing customers. Our 5* Trustpilot rating is important to us, so we encourage you to browse our reviews. They speak for themselves and that's why you are in safe hands.