Indulge in the epitome of luxury as you embark on an extraordinary journey through the British Isles, exploring the enchanting cities of London, Bath, Edinburgh, and Dublin. This meticulously crafted itinerary offers an enchanting blend of opulence, rich history, and breathtaking natural beauty, promising an unforgettable experience for the discerning traveller.
Along the way, you'll visit iconic landmarks and institutions including Windsor Castle, Highclere Castle, Shakespeare's Globe and Stonehenge, and stay in a collection of the world's most exclusive and sumptuous luxury hotels. Whilst we've provided the outline, every aspect of this comprehensive trip can be tailored to your precise travel desires.
Throughout your luxurious sojourn through the British Isles, you'll be surrounded by awe-inspiring natural beauty, from the rolling hills of the Scottish Highlands to the rugged cliffs of the Irish coastline. Prepare to be enchanted by the fusion of history, culture, and natural splendour on the Out Of Office Quintessential British Isles itinerary.
Day 1
Having woken up to sunrise views at The Shard's Shangri-La hotel, what better way to start your first day in London than with a morning tour of Windsor Castle, its grounds and the various museums dedicated to showcasing its fascinating history? With a knowledgeable private guide, you can explore Windsor Castle at your own pace and get an insider's look at the world's oldest working castle. After a dose of traditional British regality, head to the landmark institutions of Tate Modern and Tate Britain for some further cultural enrichment. These galleries have hosted the artwork of history's most influential creative brains, and offer silent sanctuary from the bustle of the capital. Consider an early dinner at Mount St. Restaurant for the perfect introduction to modern British cuisine, complete with bold interiors, mouthwatering dishes and the odd famous face.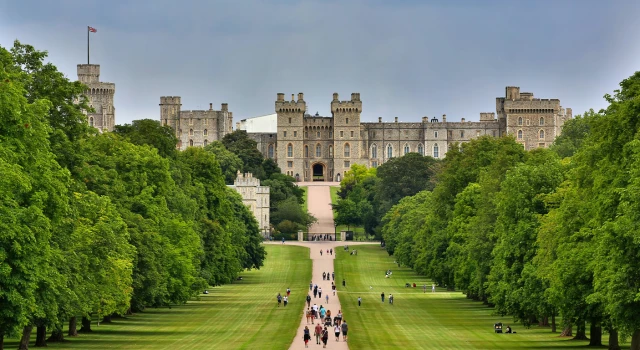 Day 2
London has been a hub of creativity and cultural innovation for centuries, and your second day in the city is dedicated to exploring the past, present and future of British culture. Spend the neighbourhood-hopping through the colourful streets of Camden, Brixton and Shoreditch, where independent shops and open-air markets offer a taste of a thriving London outside of the city's non-stop centre. Whilst in Brixton, be sure to visit Chishuru, a contemporary West-African restaurant that has found fame in recent years for hosting some of London's most popular supper club events. After lunch, why not pay a visit to the architectural and historical wonder that is Shakespeares Globe? Immaculately restored following multiple devastating fires, today, the Globe is ground-zero for both traditional and experimental takes on the Bard's timeless oeuvre.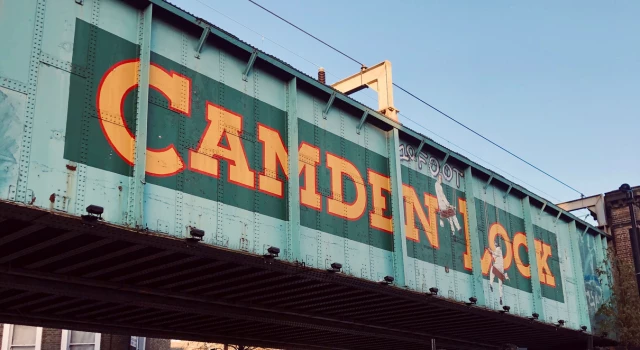 Day 3
Bid farewell to London with a celebratory breakfast at The Wolseley, arguably the city's most sumptuous and classically elegant pre-lunch spot. The Wolseley epitomises a sense of British formality that can be hard to find in the 21st century, and that's very much the theme of your third day in the British Isles. After your five-star breakfast and a quick shopping spree in the capital's flagship luxury boutiques, it's time to venture out of London and into the English countryside. The British Isles are littered with truly majestic castles and palaces, but none have become quite so recognisable as Hampshire's stunning Highclere Castle. The filming location of the beloved Downton Abbey, Highclere Castle is a must-visit for fans of the period television drama, and you'll be able to live out your most lavish fantasies during your visit. After stopping off at Highclere, your journey will continue towards Bath, where the gorgeous Lucknam Park Hotel & Spa awaits.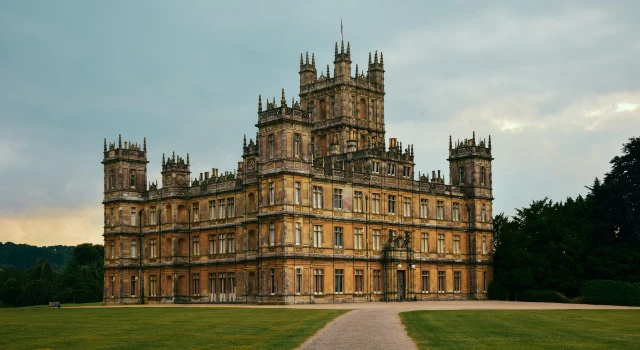 Day 4
There are few properties that offer an overnight stay as regal and traditionally luxurious as Lucknam Park Hotel & Spa. This 18th-century manor house embodies a bygone era of opulent interiors and manicured lawns and is conveniently located just eight miles from the centre of glorious Bath. As the name suggests, the most famous feature of this Georgian wonderland is the complex of Roman Baths that today offer a rarely enjoyed insight into the realities of ancient Roman leisure. Exploring these magnificent monuments of early human infrastructure is sure to excite any history buffs and perfectly compliments an afternoon tour of Bath's literary and architectural history. Having welcomed giants of the written word including Mary Shelley, Jane Austen and Charles Dickens, and served as the setting for countless cinematic productions, Bath is jam-packed with locations of intrigue and a private guided tour of these spots is an experience you won't want to miss. Cap off your day in Bath with a tasting menu at Henry's, a Michelin-starred local favourite where seasonal produce and organic agriculture are at the forefront of everything.
Day 5
Having taken in the charms of both London and Bath, it's almost time to leave the bucolic landscapes of England behind, but not before a trip to the country's most famous man-made landmark. Stonehenge, just a scenic fifty-minute drive from Lucknam Park, is an unmissable stop on any tour of the British Isles and your morning will be spent discovering the storied history and ambiguous origins of these uncanny megalithic monuments. After marvelling at the improbability of Stonehenge, return to Lucknam Park Hotel & Spa for one of the Cotswold's most impressive afternoon teas, before flying the one-hour journey from Bristol to the magical cobblestoned streets of Edinburgh. After touching down in Scotland, you'll check into The Balmoral, Edinburgh's most famous and beloved hotel. The Balmoral is easy to find thanks to its 190ft clock tower and guests will discover a veritable dreamland of classical regal charm.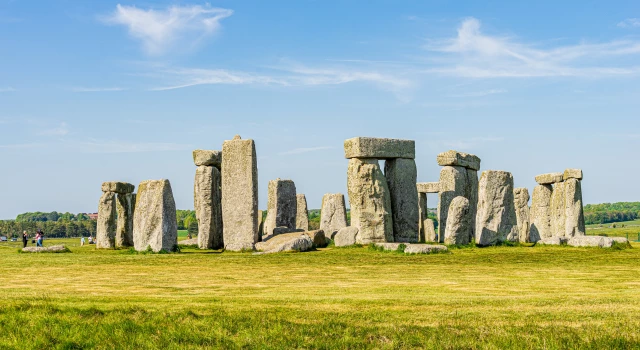 Day 6
Despite its famously sub-optimal weather, Edinburgh is widely considered one of the most beautiful cities in Europe, and it's not hard to see why; with a diverse architectural character, eerie natural beauty and shopping streets straight out of Harry Potter, the city really does have something for everyone. To get a comprehensive perspective on this one-of-a-kind destination, we recommend beginning your first day in Scotland with a walking tour of Edinburgh's most significant landmarks, including the Royal Mile and Arthur's Seat. For the best aerial views, don't forget to ascend Calton Hill. The Lookout by Gardener's Cottage sits at the top of the hill, and with floor-to-ceiling windows and an ever-changing menu of locally sourced delicacies, it's the perfect place to indulge in top-notch cuisine whilst enjoying unparalleled Edinburgh vistas. After lunch head to Johnnie Walker Princes Street for the ultimate whisky experience, complete with experimental cocktails, a stunning rooftop bar and specialist whisky tastings. Line your stomachs and relax; this is anything but your standard bar.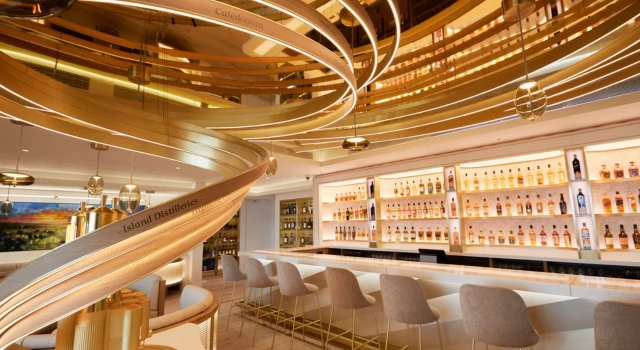 Day 7
It's not just stunning beauty that makes Edinburgh such an immensely popular tourist destination; the city is also a thriving hub of contemporary and historical culture. To begin your seventh day in the British Isles, we recommend pairing the famously tropical greenhouse at Edinburgh's iconic Royal Botanic Garden with a mind-expanding journey through the Fruitmarket Gallery. Touring these unmissable institutions offers the chance to appreciate centuries of Scottish cultural contribution and is the perfect prelude to an afternoon spent in the cavernous halls of Edinburgh Castle. The castle is one of the oldest fortified spots in Europe, with Castle Rock, having been occupied by humans since at least the Iron Age, and boasts centuries worth of fascinating history. Indulge in a private guided tour of Edinburgh Castle to get the most out of this truly awe-inspiring destination – we also recommend finishing the day with a Michelin-stared tasting menu at Edinburgh's unbelievably exclusive The Kitchin.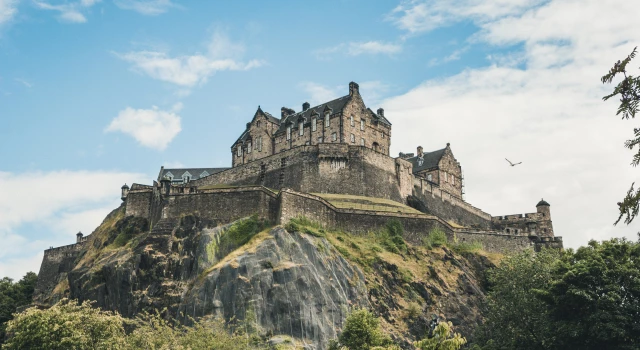 Day 8
It's time to leave the cultured streets of Edinburgh, but fear not; the Emerald Isle awaits. Your first stop in enchanting Ireland is Dublin, where you'll be greeted by a palpably convivial atmosphere and a realm of fascinating history. To begin the Irish leg of your British Isles adventure in suitable style, head straight from the airport to The Park Café. This Dublin institution is a firm favourite amongst well-to-do eccentrics and evokes the classical elegance of Paris and London's finest bistros. After indulging in The Park Café's gastronomic offerings, take some time to wander through Dublin's Creative Quarter and the George Street Arcade. The Creative Quarter is by far the city's quirkiest neighbourhood, and it's here that you'll find hidden treasures ranging from dynastic family jewellers to tucked-away watering holes – you could spend an entire afternoon exploring the narrow streets of the Creative Quarter, and we recommend doing just that. Throughout your time in Dublin, you'll be staying in the sophisticated and impossibly central Westbury Hotel. The Westbury is one of the city's finest boutique properties and boasts an art gallery, a legendary afternoon tea and some of Ireland's most exclusive guest rooms.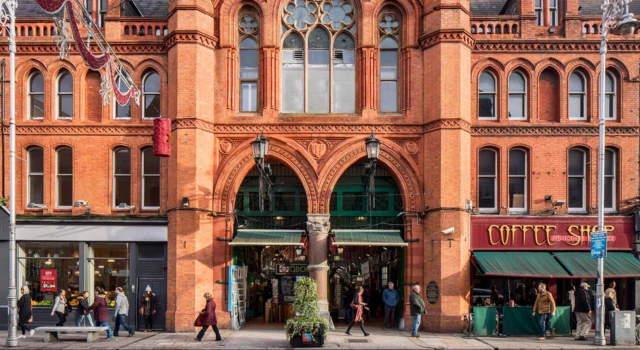 We want to ensure you have the best experience with us so we'll keep working on your itinerary until perfect. You will have your own personal dedicated member of our team who will help build the perfect trip for you.
We pride ourselves in the number of clients that are referred to us by our existing customers. Our 5* Trustpilot rating is important to us, so we encourage you to browse our reviews. They speak for themselves and that's why you are in safe hands.