Machu Picchu is considered to be one of the New Seven Wonders of the World. Joining a gay group vacation to Machu Picchu is a wonderful way to see this wonder with like-minded travellers. It's the biggest tourist attraction in Peru. It was declared a UNESCO World Heritage Site in 1981. It ranks as one of the greatest cultural attractions globally along with Petra, the Great Wall of China and the Taj Mahal.
Perched 2,430 metres above sea level on a mountain ridge in Urubamba Province, it's a splendid relic from a fallen civilization. Travellers from all over the world flock to Latin America to see this great mountain citadel. It really is worth the trek. Joining a gay group trip to Machu Picchu gives you the chance to see it with like-minded travellers and the guidance of destination experts. This is one of the great bucket list destinations.

Recommended reading
My Journey To Machu Picchu
Machu Picchu Gay Vacations
Peru

From 8 days - Tailor-made from

£2075

Gay Peru: This 8-day trip through Peru mixes a laid-back travel concept with Peru's most unique and memorable sites to form an adventure that you'll be talking about forever. Whether you've always dreamed of soaking up the incredible mountaintop Inca...

View Itinerary

Peru

From 12 days - Tailor-made from

£2385

Gay Peru group trip: Our 12-day trip through Peru will give you the chance to see the remains of the Inca civilisation, including the glorious ruins of Machu Picchu. We'll take a train ride through the Andes, explore a desert...

View Itinerary

Peru

From 11 days - Tailor-made from

£

Follow the Inca trail and discover the ruins of the Inca empire, including Machu Picchu. This gay group trip will take you high up into the Andes on one of the world's best hikes. You'll camp in the shadow of...

View Itinerary
Gay Group Trips To Machu Picchu
Machu Picchu was built by the Incas in the 15th-century. The exact function of Machu Picchu is still disputed, but it was clearly some kind of fortress and royal residence. Some believe that it was also used as a mountaintop observatory – it does seem to be ideally placed for stargazing. The Incas were known to be fascinated by astronomy.
When the conquistadors invaded what is now Peru, the Inca civilization was soon overrun. Machu Picchu was abandoned and lost to history. It was "rediscovered" in 1911 and it has been a site of endless fascination ever since. There's nowhere else on earth quite like it.
Some believe that Machu Picchu was a home of the Inca emperor Pachacuti. It was only in use for a century. The Spanish invasion of the Americas devasted the less technologically advanced civilisations that had flourished there for so long. History may be brutal but it's endlessly fascinating.
Why Machu Picchu?
It's one of the New Seven Wonders Of The World.
It many have been an astronomical observatory.
It's the biggest tourist attraction in Peru.
You'll catch a glimpse of a fallen civilisation.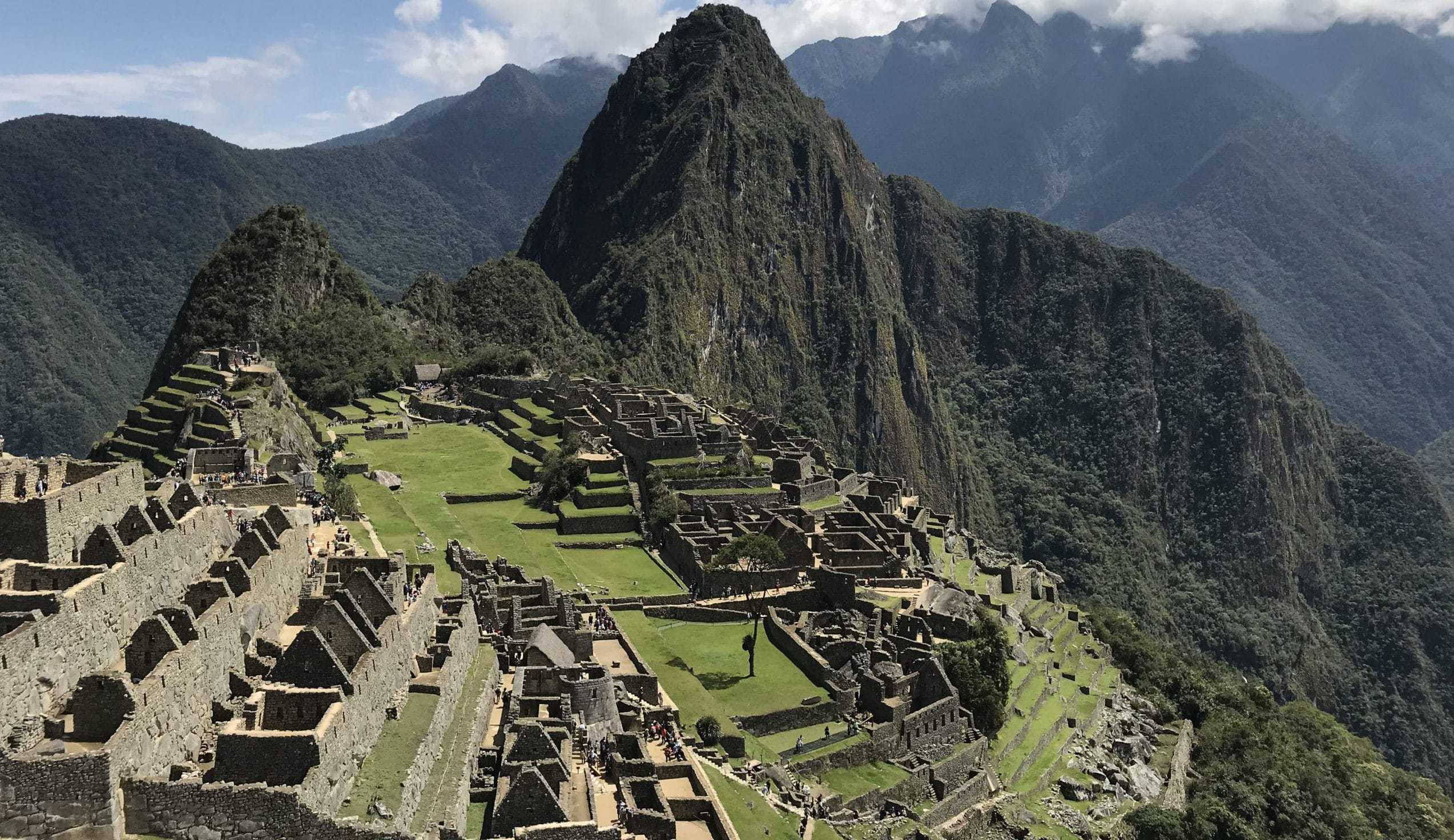 Browse Itineraries
Explore Machu Picchu With Like Minded Travellers
To get to Machu Picchu you'll need to begin in Cusco, one of the highest-altitude cities on earth. It's known as the "gateway to Machu Picchu." It's a fascinating city to explore and it'll allow you to acclimatise to the thinner air. You'll want to take it easy as you acclimatise in order to prepare yourself for the journey ahead. Cusco has a great food scene and surprisingly good nightlife.
From Cusco, you'll travel to the Sacred Valley of the Incas. From here, you'll get the train to Machu Picchu. You'll be greeted with stunning landscapes wherever you look and you'll be able to see other Inca ruins on your way up the mountain. If you join a luxury group trip to Machu Picchu, you'll be travelling in style on board the Hiram Bingham train. Expect fine dining and the highest quality of service. There are also more budget-friendly options.
From the small town of Aguas Calientes, you'll then take the shuttle bus direct to Machu Picchu. You can even walk if you're feeling adventurous! The mountain citadel that awaits you will not disappoint. The journey may be a long one but it makes your arrival feel so much more satisfying.
Advantages of group travel to Machu Picchu
It's quite a trek so a group trip is certainly the easiest way of getting there.
You'll learn about the sights with expert local guides.
You can opt for luxury or budget-friendly options.