One of Santorini's most iconic properties, Canaves Oia Suites is a luxury property with stunning suites, many complete with their own private pools. The property was the traditional winery in the 17th century and can be found carved into the cliff face. Santorini architecture is synonymous with this property and you'll find a minimalist design, large open spaces and private plunge pools with beautiful views directly into the Aegean Sea and the famous Caldera.
More information
Stunning views of Caldera
One of Santorini's best hotels
Private jacuzzi or pool
Infinity pool
Well located
Champagne Buffet Breakfast
Whilst positive changes to LGBTQ+ laws in Greece have historically been slow to occur, in recent years there has been a newfound push for widespread acceptance and respect. LGBTQ+ travelers can visit the country without fear or unease about their safety.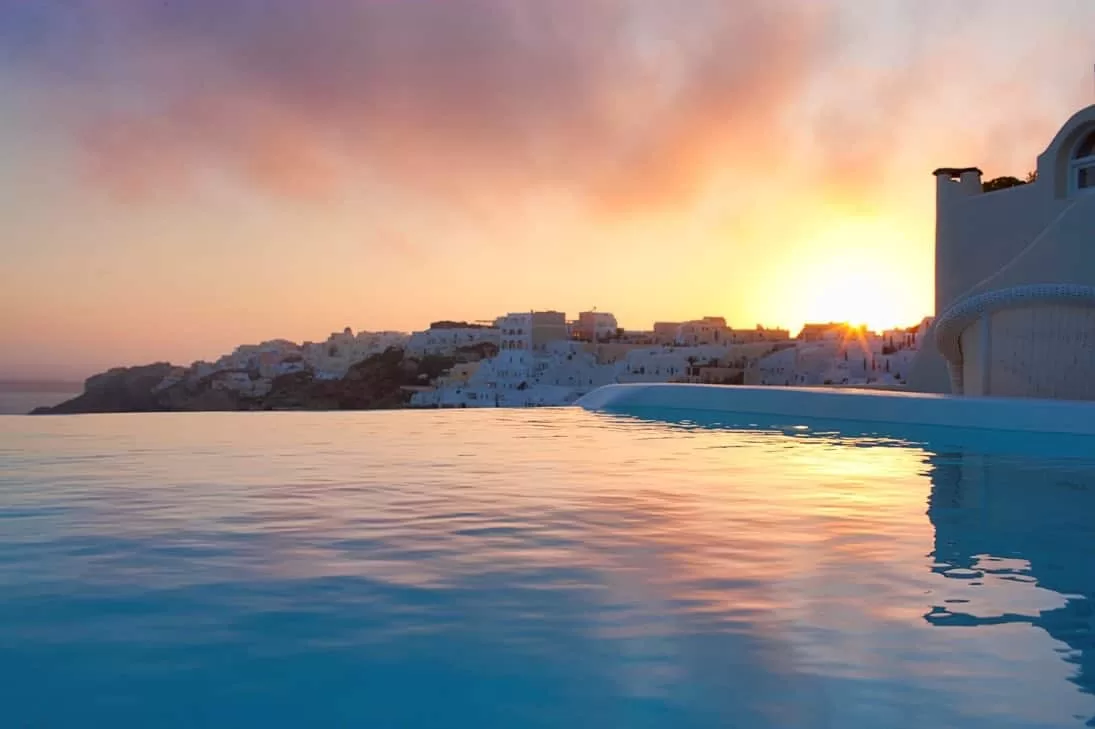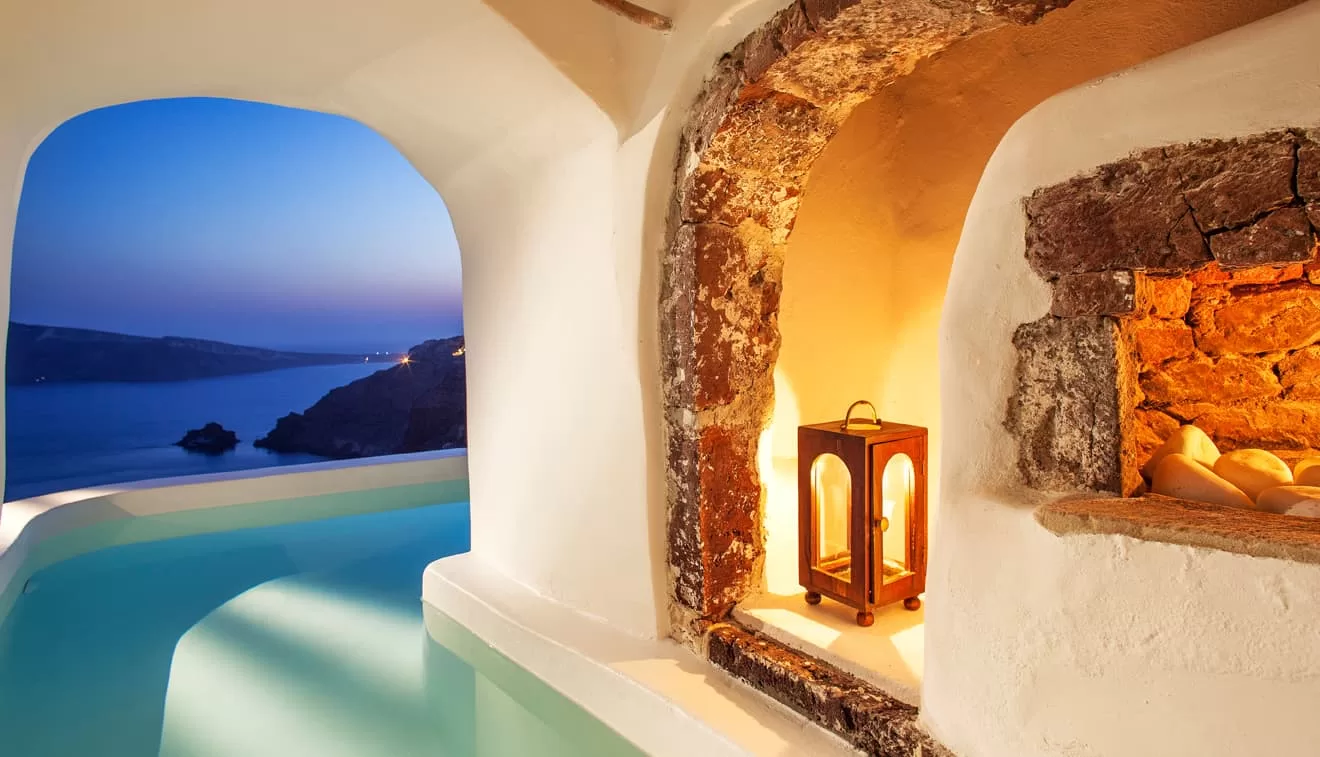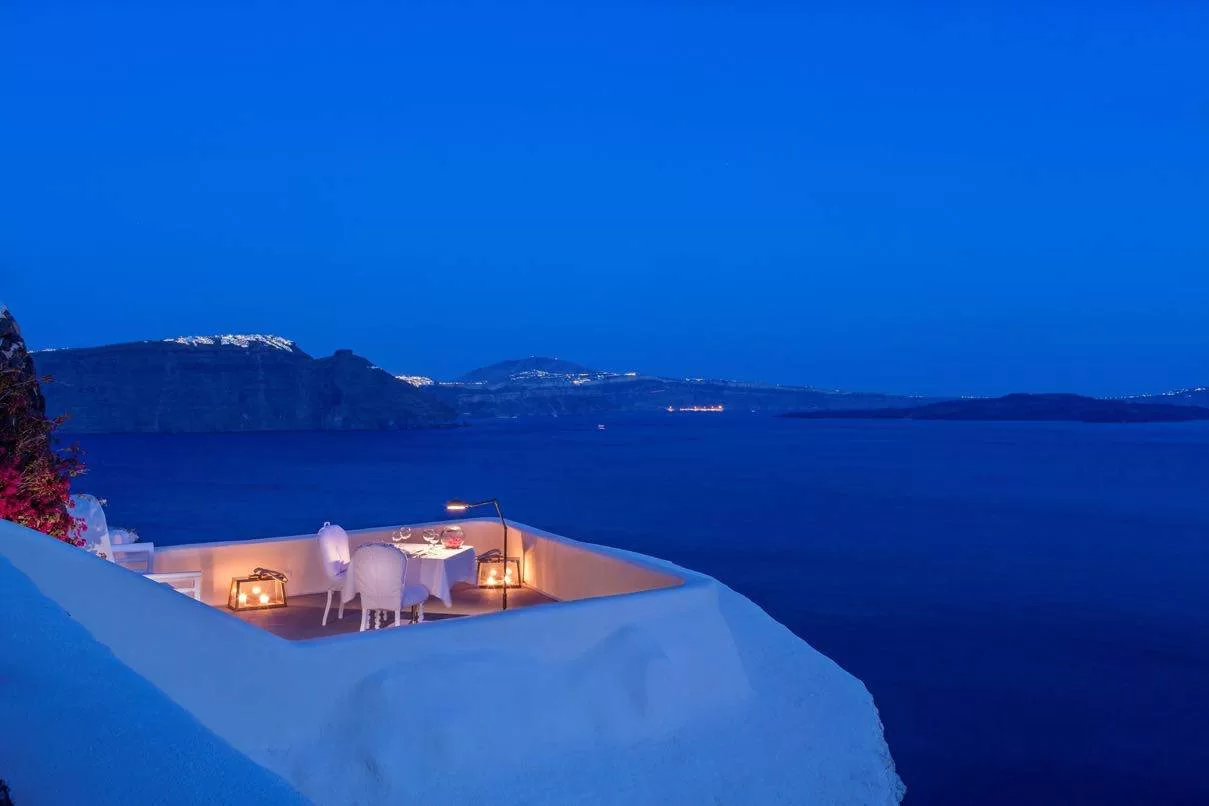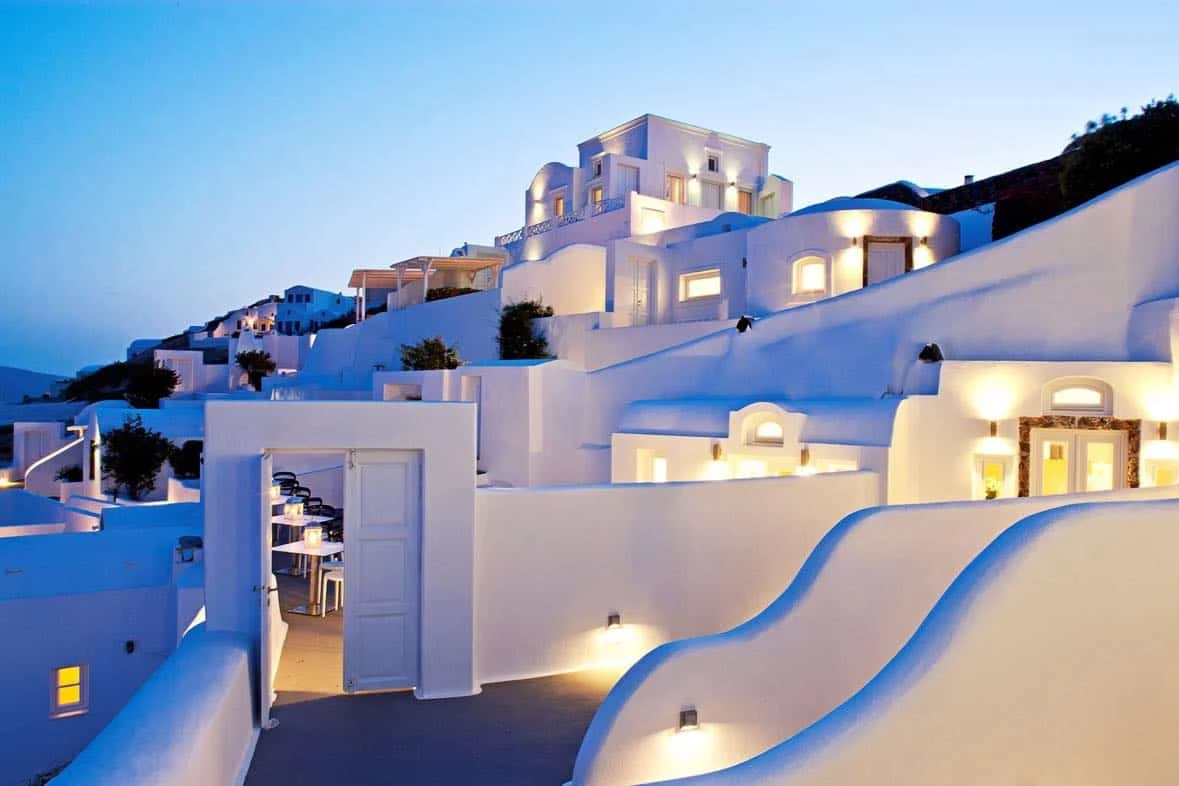 The Junior Suites at Canaves Oia include a wonderful open plan bedroom complete with its own King Size bed and living area as well as a large bathroom with monsoon rain shower. The private terrace has a plunge pool jacuzzi as well as space for open-air dining – ideal for starlit dinners.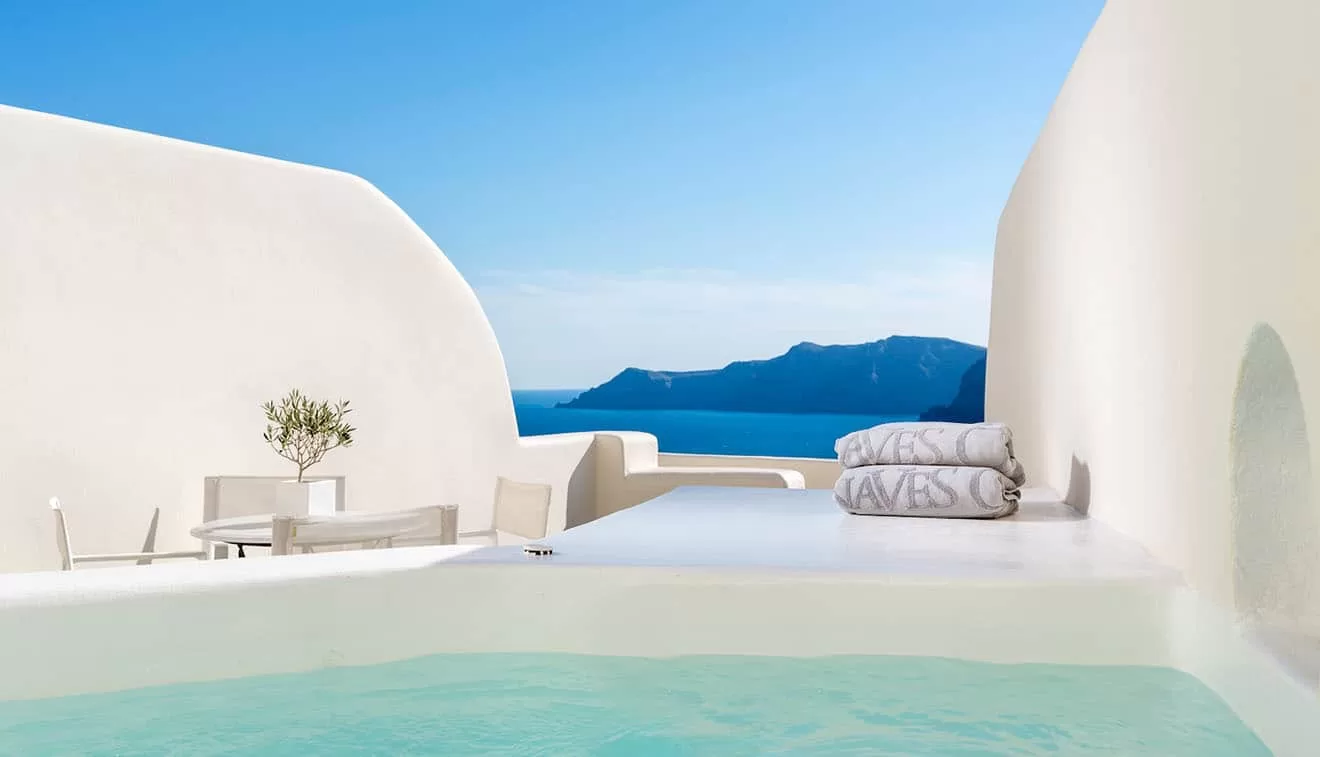 The Superior Suites at Canaves Oia are traditionally white. With an open plan bedroom complete with a King Size bed, you'll also find a spacious living area as well as a large bathroom with its own monsoon shower. On the private veranda you can enjoy your own plunge pool jacuzzi.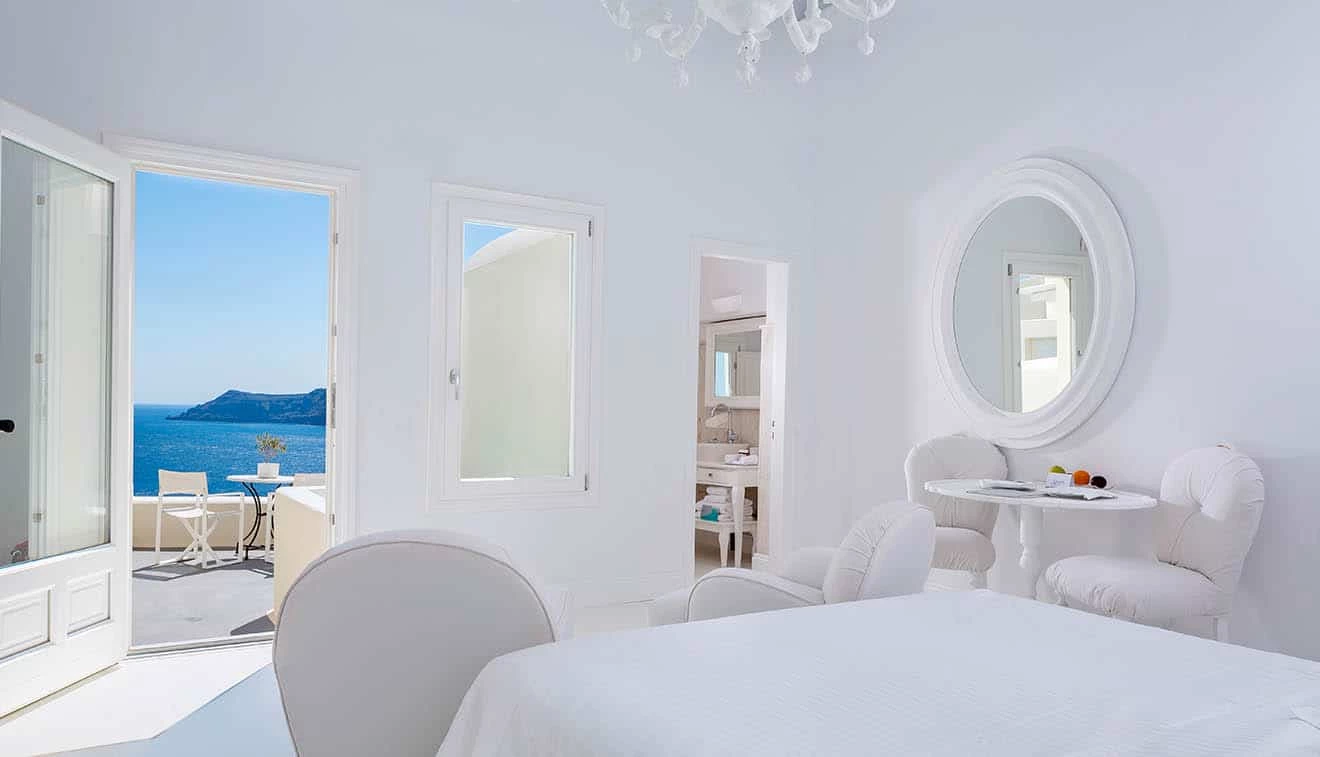 The Honeymoon Suite at Canaves Oia is perfect to celebrate your wedding. One of the best suites in Santorini, it's at the highest and most private level of the development and has incredible views of the Aegean Sea and Caldera. Your private infinity plunge pool is beautiful and the open air terrace means dinner under the stars is a must.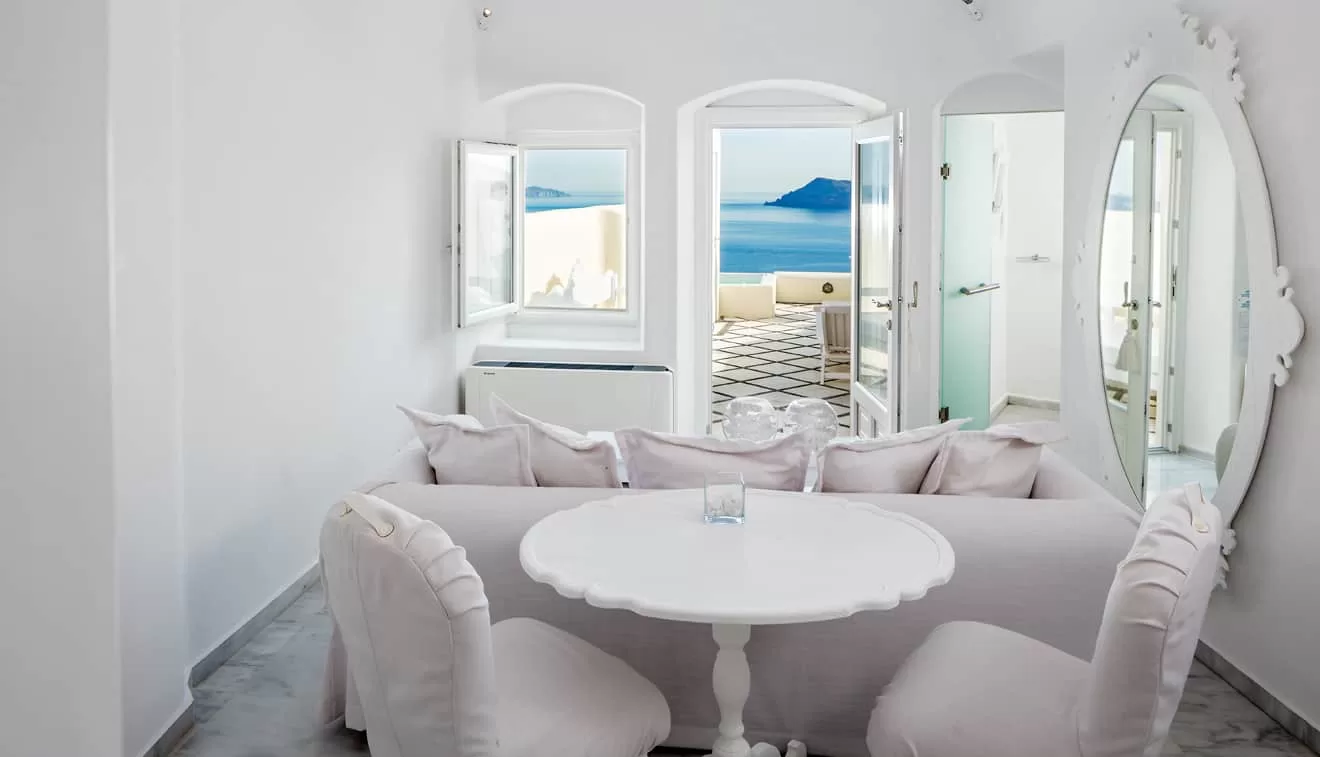 The room type most instantly recognisable at Canaves Oia is the River Pool Suite. The unique river plunge jacuzzi makes this room one of a kind. The open plan bedroom and king size bed leads onto a spacious living room. The bathroom has its own monsoon rain shower and bathtub and a walk-in wardrobe.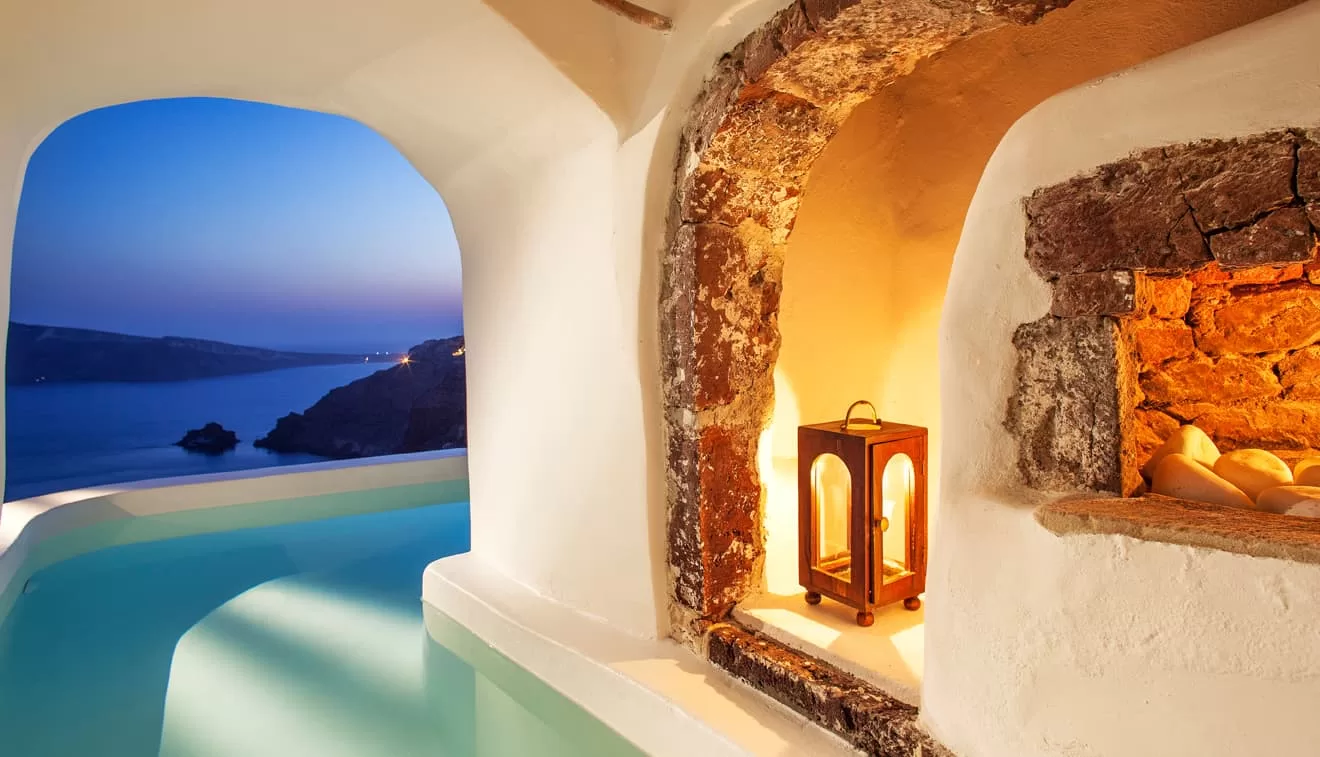 With stunning panoramic views of the Caldera and the Aegean Sea, the Infinity Pool Suite includes your very own private infinity pool. The separate bedroom and living room are augmented by a large bathroom with rain shower. Enjoy dinner under the stars in your beautiful private suite.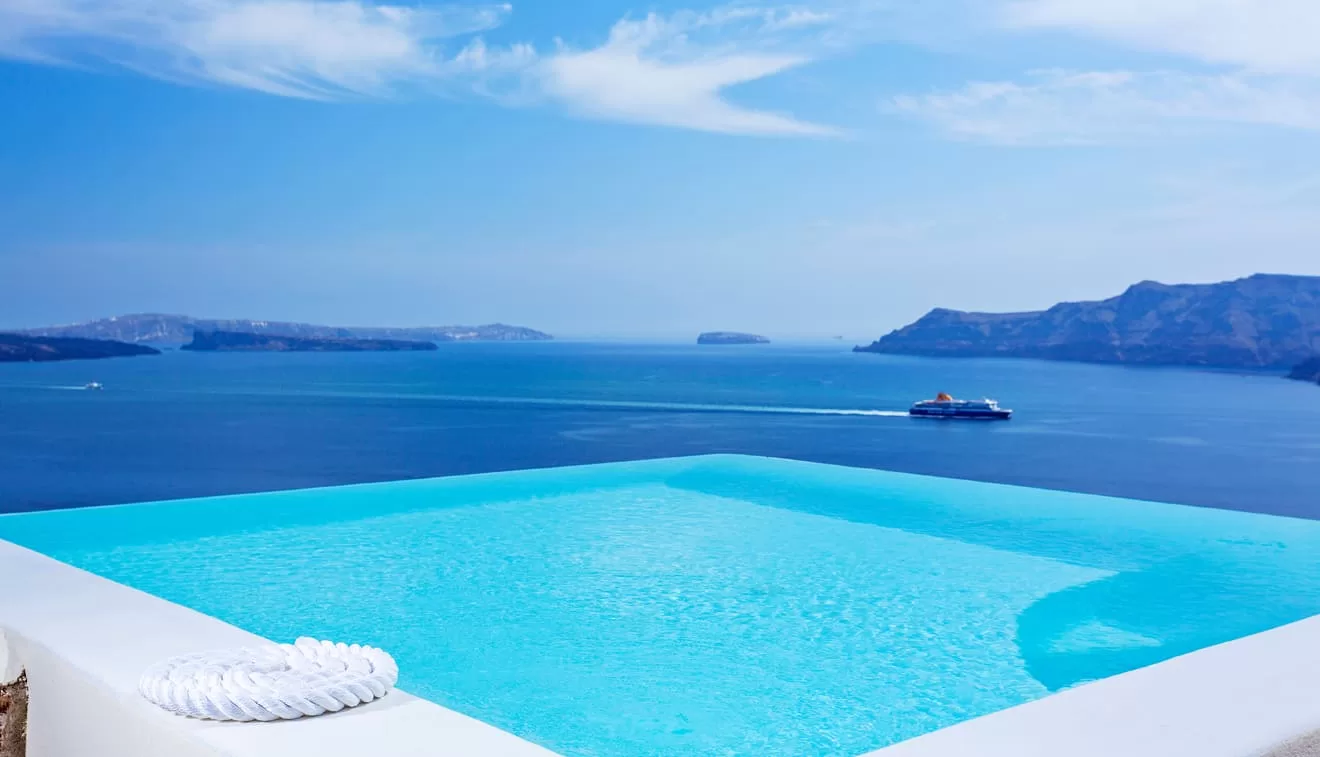 The Canaves Suite with its own private pool has two bedrooms. The beautiful master bedroom with a King Size bed is set in a loft in the property whilst a further bedroom is on the lower level alongside the living room and dining area. There is a sauna as well as a plunge pool and the suite accommodates up to five people.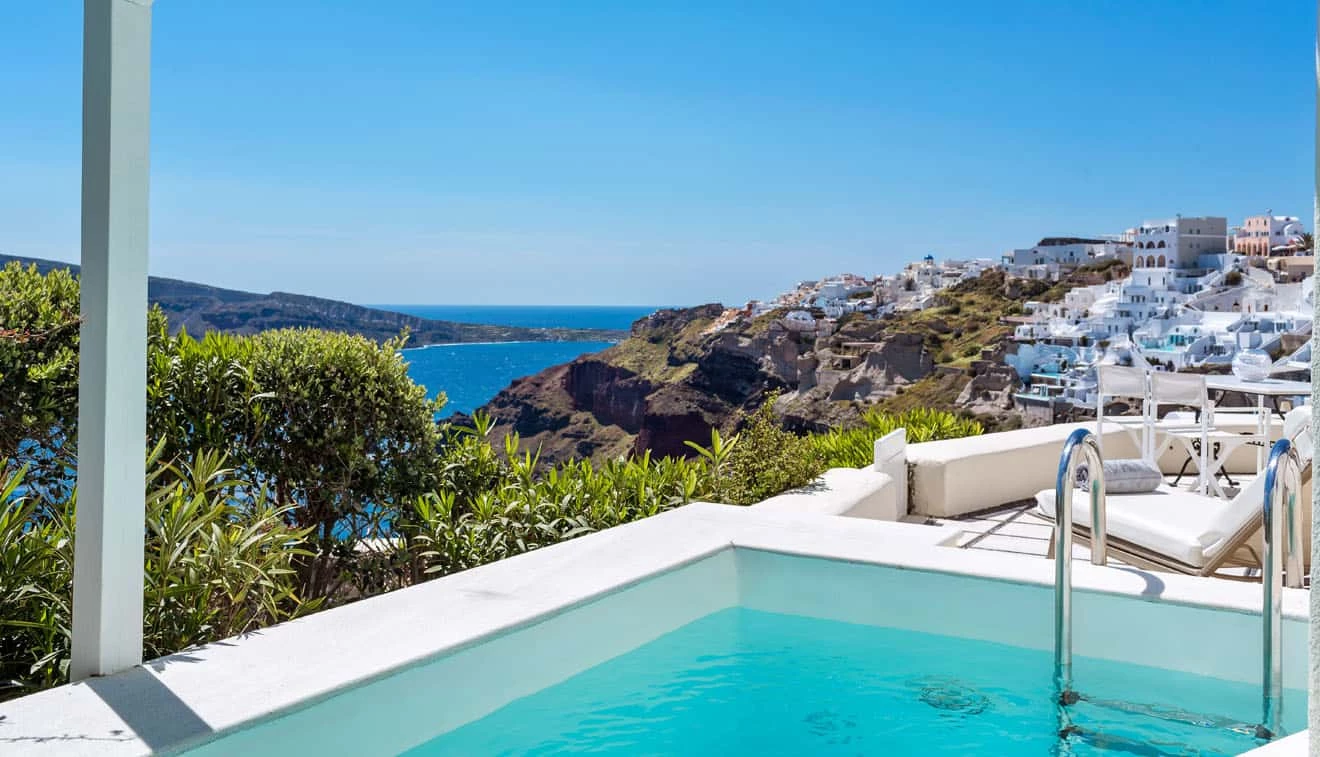 Further Information
Canaves Oia boasts the most romantic accommodation on the island, situated in the small village of Oia. Relax in your own private plunge pool and finish the day in style with wine tasting, enjoying the fantastic Mediterranean cuisine.
The infinity poolside bar and restaurant has a relaxed dining experience and is great for cocktails while watching the sunset over the Mediterranean sea. Guests have access to the Canaves Spa at the hotel, and can enjoy Elemis treatments and personal robes can be found in each suite.
For dining, you'll enjoy the mouth-watering menu at the Petra Restaurant where you'll find healthy and beautiful Greek/Med-inspired dishes.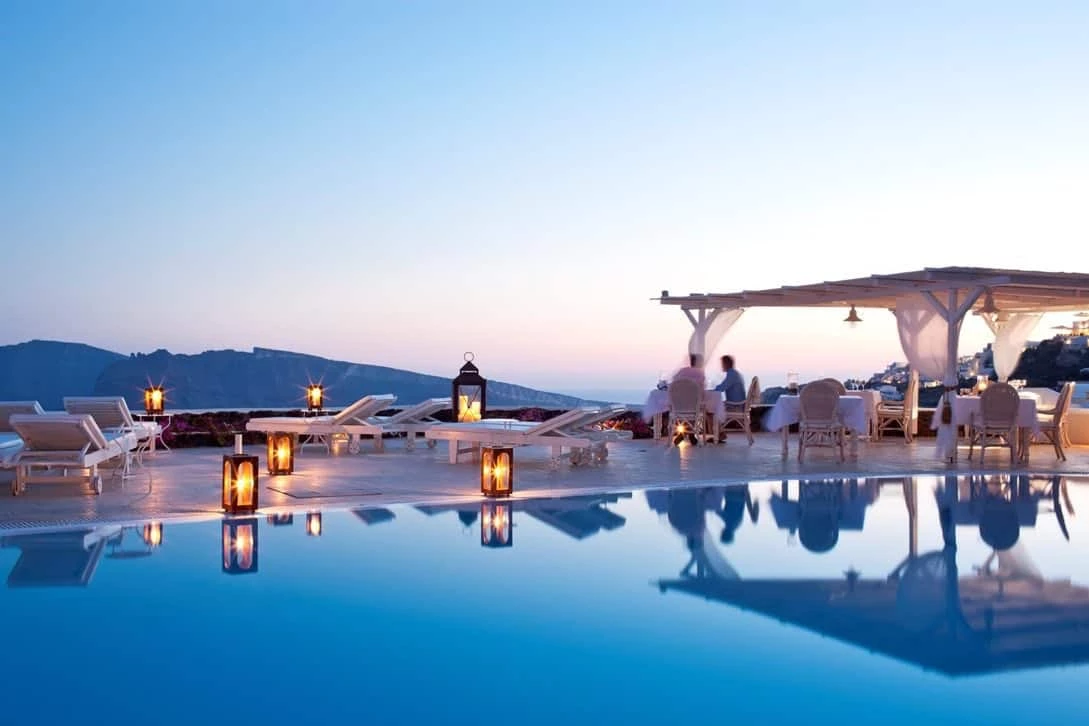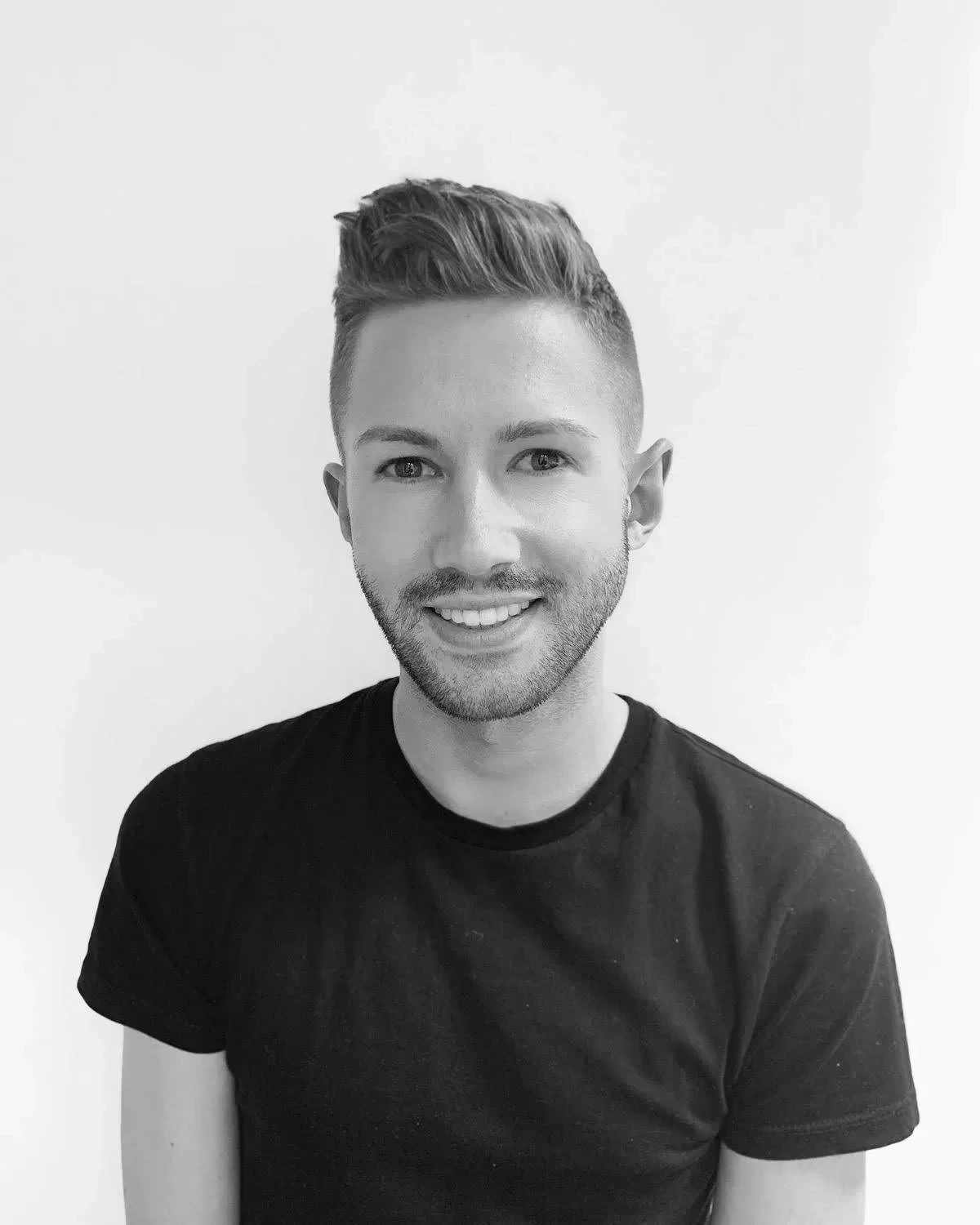 Jaike Rowe
Luxury Travel Expert
---
"Greece is one of our clients' most popular destinations. The combination of history in Athens and beach life in the islands is a brilliant combination."
Contact us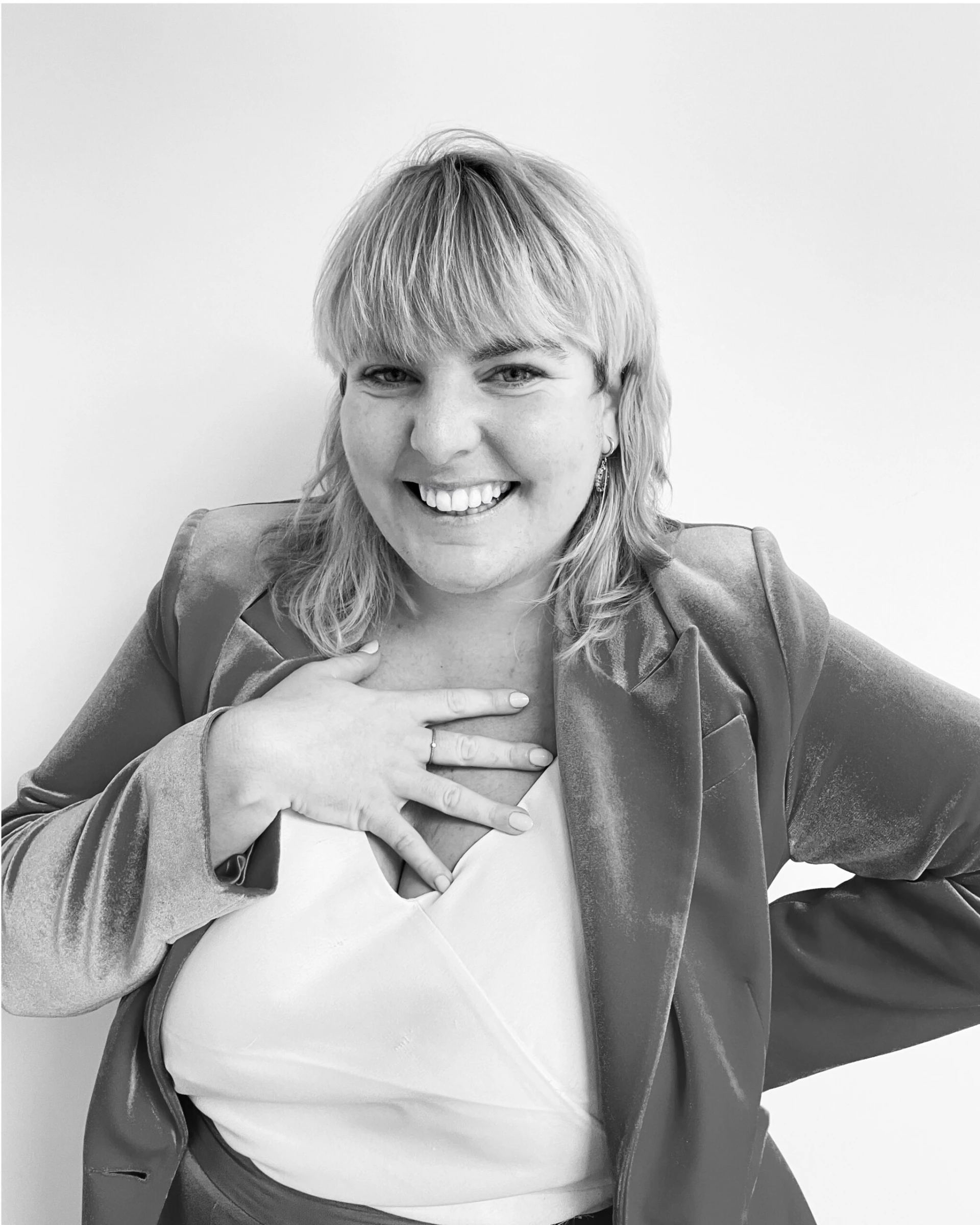 Maria Gardner
Luxury Travel Expert
---
"Island hopping in Greece is one of my favourite travel experiences. The cobbled streets of Mykonos and the bright blue domes of Santorini are picture perfect."
Contact us
We want to ensure you have the best experience with us so we'll keep working on your itinerary until perfect. You will have your own personal dedicated member of our team who will help build the perfect trip for you.
We pride ourselves in the number of clients that are referred to us by our existing customers. Our 5* Trustpilot rating is important to us, so we encourage you to browse our reviews. They speak for themselves and that's why you are in safe hands.
Make an
enquiry
---
Email
info@outofoffice.com
To start planning your trip, please call us or complete the enquiry form and one of our team of experts will contact you as soon as possible for an initial consultation to discuss your travel plans in more detail.
All the prices on our website do not include flights. We can, of course, arrange them for you.