Spend seven nights and eight days cruising around the Greek islands and Istanbul. You'll party at Jackie O's on Super Paradise Beach, spend a night in Mykonos and Santorini, explore Delos, the birthplace of Apollo, and enjoy luxury amenities on board the ship. Greek and Turkish history is deeply intertwined. Turkey conquered what used to be the Greek half of the Roman Empire, thereby forming the Ottoman Empire and Turkey itself. Greece fell under Turkish control for around four centuries. Sailing the Bosporus and seeing Istanbul (formerly Constantinople) is one of the most historic trips you can take.
As well and all the culture and history, you'll be living the good life in Santorini, exploring tavernas, and even experience the Mamma Mia island of Skopelos. You'll visit Greece's gay beaches while exploring the hidden harbours of Spetses, Paros, and Limnos.
Call our travel experts on
+44 (0)20 7157 1570
Included
All Deluxe Accommodations
All meals and snacks
Round-the-clock beer, wine, and top-shelf spirits, plus all non-alcoholic beverages including Stateroom minibar
24 Hr Room service
Butler Service for Suites
Hermes bath amenities
Wi-Fi throughout the Ship
Excluded
International Flights
Travel insurance
Departing on
There are no available departure dates for this trip.
More Information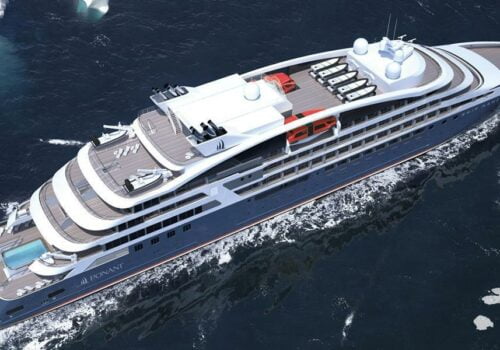 The ship: Le Jacques Cartier
You'll be sailing in style on board  Le Jacques Cartier, Ponant's newest state-of-the-art Explorer Series yacht. There are 92 staterooms and suites, and a highly experienced crew. Your room will come with a private balcony, Hermes french toiletries and luxury bedding. Visit the spa, work up a sweat in the gym and enjoy gourmet food. On this trip, house wine and spirits, are always complimentary.
In the evenings, head for cocktails at Ponant's groundbreaking Blue Eye, the first-ever multi-sensorial lounge. It's located under the waterline, bringing you face to face with the marine life of the deep. Parties take place at Grand Salon or Le Theatre. There's even a piano bar and a cinema.