This sailing group trip is the ultimate way to discover Athens, Patras, and Zakynthos. With so many beautiful views throughout your journey and many memorable experiences including visiting the world famous amphitheatre in Epidaurus and the captivating history at Patras. 
Departing on
There are no available departure dates for this trip.
Group Trip Breakdown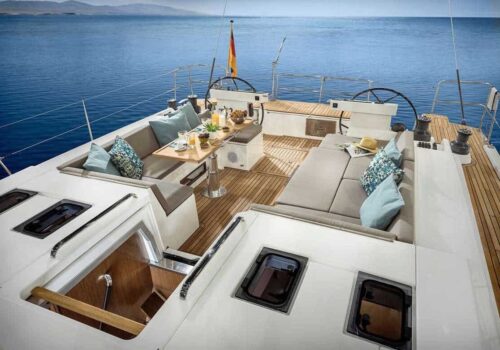 Day 1: Athens
Once you have boarded in Athens, your sailing adventure begins in the historical destination of Plaka. Here you'll meet your fellow sailors over dinner and discover the amazing local gay scene.
Day 2: Epidarus
Day two will see you stopping off at Epidaurus, here you will visit the world-renowned Greek amphitheatre.
Day 3: Paralia
Today you'll sail through the iconic channel of Corinth on route to Paralia. Paralia Bay is quintessentially Greek. We'll be eating at a local tavern surrounded by unbeatable views.
Day 4: Galaxidi
Day four sees you continuing your journey to Galaxidi, one of the prettiest harbours in the area; boasting cobblestone streets and stunning scenery.
Day 5: Patras
Today you'll visit Patras and experience its incredible history. You'll get to see a magnificent Medieval Castle, built in the latter half of the sixth century; and a must-see landmark, The Lighthouse, where you can see panoramic views of the port.
Day 6: Nikolaos
Day six sees you visiting the small town of Zakynthos, Nikolaos. This Cretan town is a popular resort-styled town.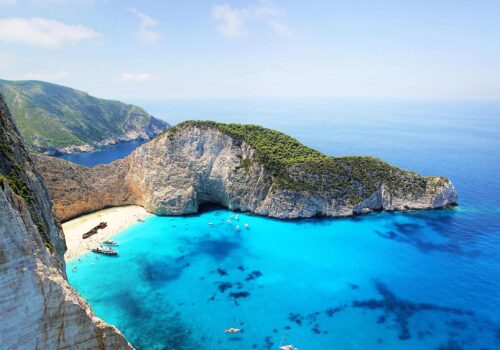 Day 7: Zakynthos
For your last full day in Greece, you'll sail to Zakynthos, where you'll get to see the glorious green Turtles as well as the islands outstanding natural beauty. Just before you arrive you'll visit the well known Wreck Beach for lunch near the Blue Caves.
Day 8: Departure
The day has finally come where you must say farewell to your new friends and transfer back for your flight home.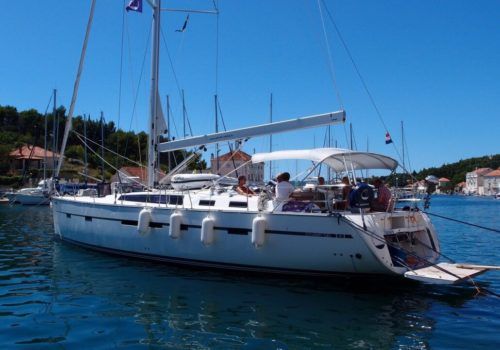 F.A.Q.
WHAT AIRPORT DO I NEED TO FLY TO? Athens International airport
HOW LONG IS THE TRANSFER FROM ATHENS INTERNATIONAL AIRPORT? It is only a short journey from Athens International airport to the marina.
DO I NEED TO HAVE PREVIOUS SAILING EXPERIENCE? No not at all, you can learn as much or as little as you'd like, there's always the option to help the skipper with mooring the ship or alternatively, you can sunbathe and take in the beautiful rays.
CAN I STILL GO ON THE CRUISE IF I SUFFER FROM SEA SICKNESS? Yes, of course, medication is sold on board if necessary but most of the routes the cruises take are between islands meaning that there is a low chance of violent waves.
WHAT SHOULD I BRING WITH ME? It is advised that you bring a small bag that can be folded if possible due to the limited space (suitcases not advised). Summer clothing, swimwear, a warmer jumper for the cooler evenings, toiletries and a rucksack to take ashore.
WHAT PROPORTION OF GUESTS ARE SINGLES AND COUPLES? The cruises usually consist of 30% couples and 70% singles.
IS THERE A SINGLE SUPPLEMENT? You can book a cabin for yourself at an extra charge, however, if the trip is fully booked you will be asked to share a cabin (usually a bunk bed or twin beds).