This stylish, boutique hotel is in a great location. Just two minutes from Mykonos' famous windmills and close to Little Venice where you'll find many great bars and restaurants. The staff always go the extra mile to ensure your stay goes swimmingly. Many of the rooms come with excellent sea views.
Highlights For Theoxenia Hotel
Cost Category: Gold

Fitness Centre
Spa & Wellness Centre
Restaurant
Poolside Bar

MAKE AN ENQUIRY
Room Options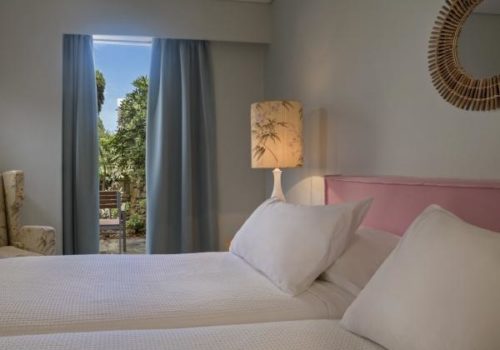 Classic Double Room
These 60s styled rooms come with either garden or sea views. The rooms come with balconies, a bathroom with a tub and either single or double beds.
Each room comes with air con, pay TV, mini stereo and iPhone dock and also tea and coffee making facilities.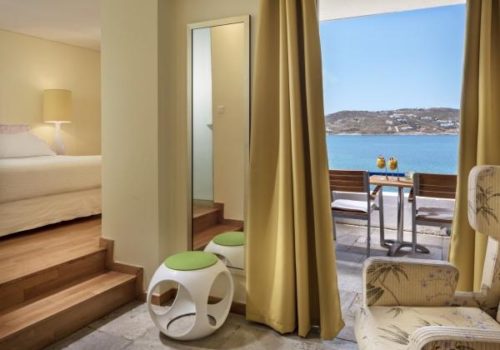 Deluxe Double Room
The deluxe rooms come with a spacious living area and an elevated bedroom. The deluxe bathrooms have offer showers with hydro massages. You can also opt for a honeymoon suite.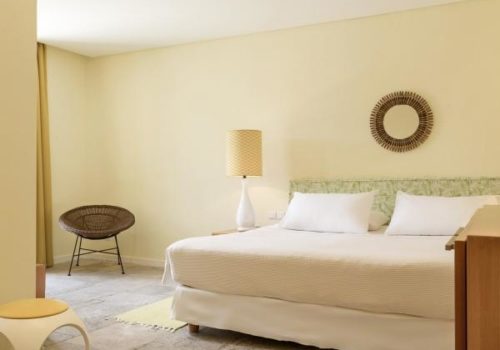 Junior Suite
The Junior Suites offer double king-sized beds and spacious living, a lush veranda with an outdoor lounge and a hydromassage shower. You can also opt for a Junior Honeymoon Suite.
Food And Drink
The Plate Restaurant
Enjoy breakfast with stunning sea views at the Theoxenia's Plate Restaurant.
Breeze Bar/Restaurant 
Head to the Breeze Bar for a bottle of bubbles and enjoy swanky bar snacks – caviar, anyone? The restaurant serves a range of Mediterranean foods.
Spa
Enjoy a spot of Namaste yoga and get those chakras harmonised before you hit Jackie O's for a cocktail. You can also choose from a range of treatments including body scrubs, massage, facials and other beauty treatments.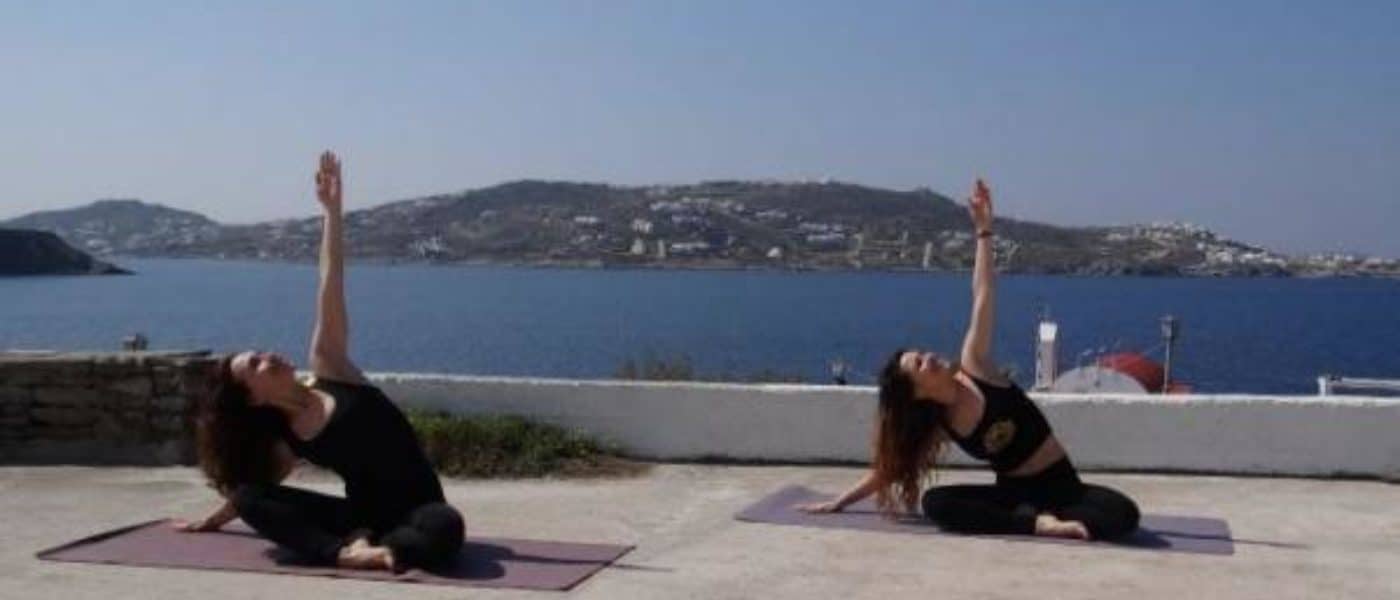 About Theoxenia
This seafront boutique hotel is so chic it's a "national preserved property". Theoxenia offers 50 stylish rooms with eye-catching views. As Mykonos is a byword for style and luxury, its hotels have a lot to live up to and Theoxenia delivers. Understated yet glamorous and perfectly located, this is definitely one to consider for your next trip to Mykonos.