We specialise in luxury honeymoons. Our reputation for building perfect honeymoon itineraries no matter who you love precedes us. If you're going to be a little more indulgent for one vacation in your life, this is the one. You can opt for an action-packed trip, exploring great cities and visiting as many cultural attractions as you can fit in. You can also opt for a relaxing luxury honeymoon on a Robinson Crusoe island. You can even opt for both and cover two destinations in one trip – Sri Lanka and the Maldives is always popular as a twin-centre itinerary combining wildlife with beach. The USA is also a very popular honeymoon destination, especially the bright lights of New York.
The hotel you choose is key to making your honeymoon work. You'll want to stay in the most romantic hotel in your chosen destination and that's why we have great relationships with the hotels we work with and we can arrange all the honeymoon perks that really make the experience special. The champagne and strawberries waiting in your room when you arrive, a private jacuzzi on your terrace and the most romantic dining experiences all make up the best luxury honeymoon money can buy.

Call our travel experts on
+44 (0)20 7157 1570
Recommended reading
Best gay honeymoon destinations 2022/2023
The Best Luxury Honeymoons
Maldives

From 7 days - Tailor-made from

£3495

Here's our guide to the best hotels in the Maldives. It's our most popular destination, along with Greece and French Polynesia. Considered to be one of the pearls of the Indian Ocean, the Maldives became a popular tourist destination over...

View Itinerary

Greece

From 9 days - Tailor-made from

£3565

Greece is one of the best gay honeymoon destinations. It's packed with history and outrageously romantic settings. Your Greek honeymoon will begin in Athens. Here you'll discover iconic buildings from the ancient world and dine in a top restaurant. You'll then visit...

View Itinerary

French Polynesia

From 10 days - Tailor-made from

£2849

French Polynesia is renowned for its overwater bungalows and this itinerary encompasses three stunning properties. You will be staying in overwater villas in Tahiti, Bora Bora and Moorea. French Polynesia is known for being one of the best countries in the...

View Itinerary
Best Luxury Honeymoon Destinations
Greece remains our most popular European luxury honeymoon destination. Many Greek vacations begin in Athens with flight connections to major international cities as well as the Greek Islands. It's worth spending a night in the Greek capital and exploring some of the ancient monuments, especially the Parthenon – it's the greatest surviving relic of ancient Greece. You can take a ferry to your island of choice – we'll take care of all the arrangements. The two most popular islands are, of course, Mykonos and Santorini. If you'd like to experience both islands for your Greek honeymoon then you'll head to Mykonos first – it's closer. You can then take a two-hour ferry from Mykonos to Santorini.
South Africa is an increasingly popular luxury honeymoon destination. You can enjoy the cosmopolitan energy of Cape Town, ascend Table Mountain, wine and dine in the wine regions and then head out on a safari. South Africa is a great choice if you'd like an action-packed honeymoon.
One of our most popular combinations for a honeymoon is Sri Lanka and the Maldives. With its combination of incredible wildlife and culture in Sri Lanka and the stunning white sandy beaches and blue lagoons of the Maldives, no wonder it's such a bucket list combination!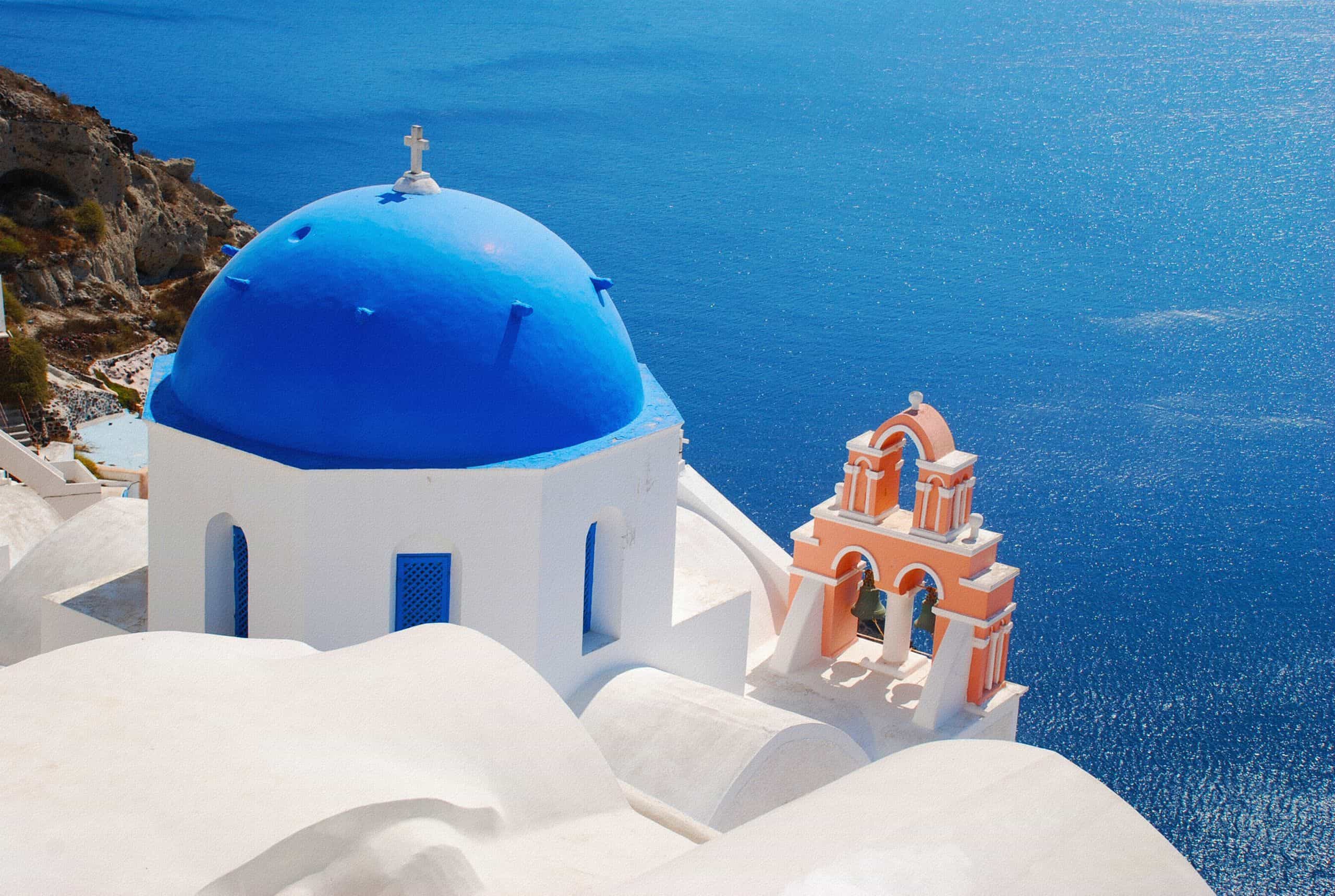 Most Popular Luxury Honeymoons
Browse Itineraries
Best Luxury Honeymoon Hotels
The Greek islands have many boutique hotels, ideal for your luxury honeymoon. You can stay in an intimate cave hotel with an infinity pool and uninterrupted views of Santorini's caldera – Canaves Oia is our top pick. If you want to be close to the action, the Kensho Psarou in Mykonos is a great choice. It's right by Psarou beach: the natural stomping ground of celebrities and the upwardly mobile.
OZEN By Atmosphere in the Maldives is a showstopper hotel. It's the perfect choice for a luxury Maldivian honeymoon. You can dine at the famous underwater restaurant and watch sharks swim by as you're eating. The decor is effortlessly chic. Many of the villas come with private pools and spacious verandas: an ideal setting for romance. OZEN is on the tiny island of Maadhoo. It's home to this resort and little else. You'll be a castaway on a tropical island with all the luxuries you could dream of.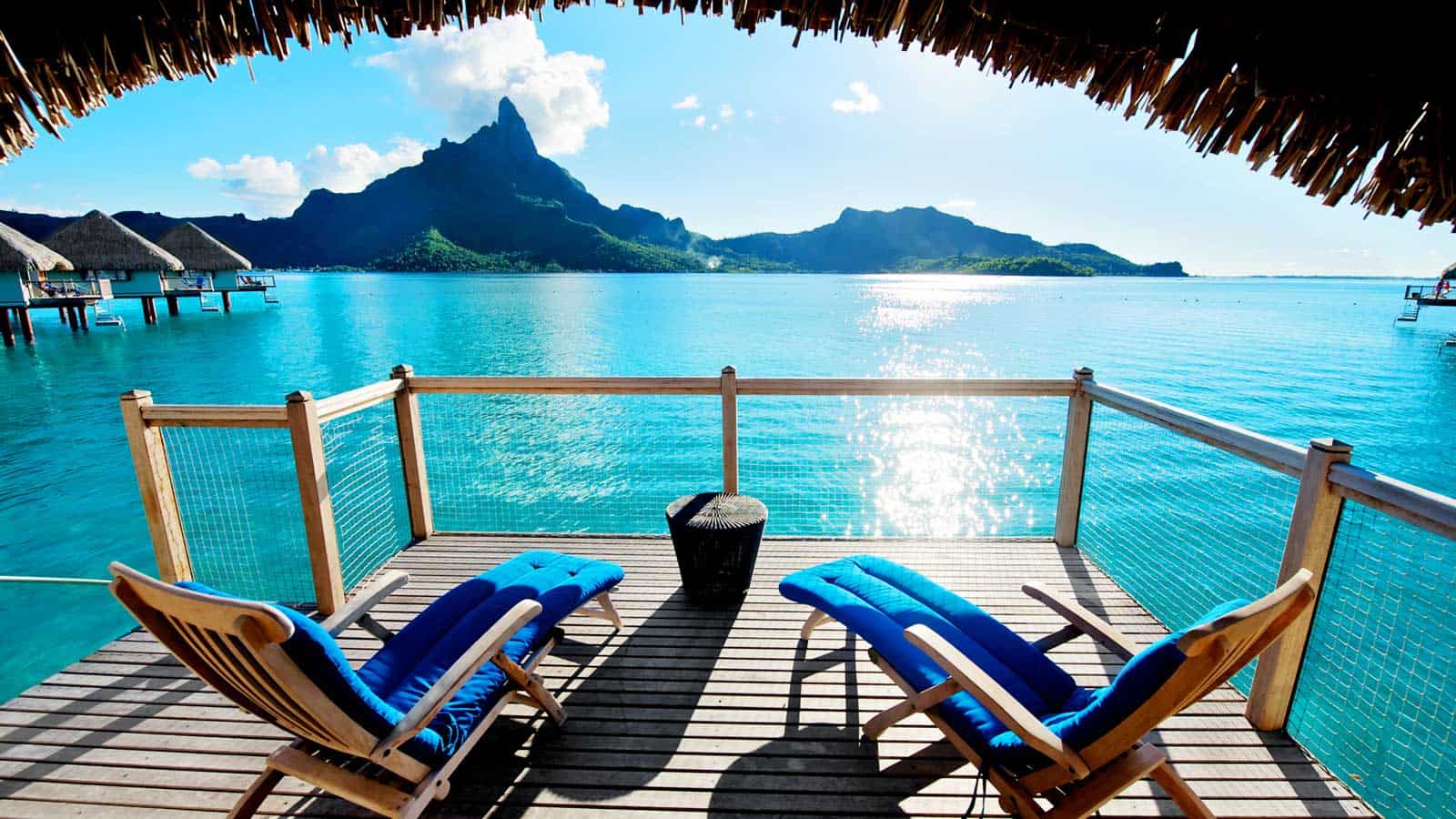 Luxury HoneymoonsBy Month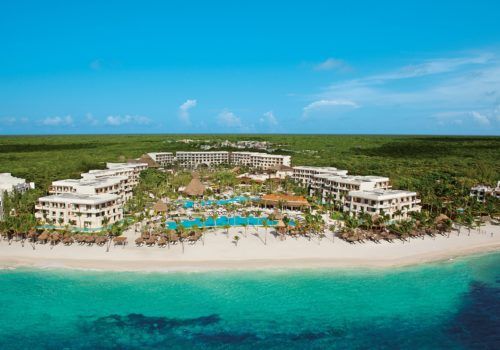 January
For the best luxury honeymoon in January, head to Riviera Maya in Mexico. It has a tropical climate and it'll be warm and dry throughout the month. Cancun is full of luxury, all-inclusive resorts. All your needs will be catered for at your hotel so you can seriously indulge. Supposing you'd like a culture fix you can head to Chichen Itza and see the ruins of the Mayan civilization.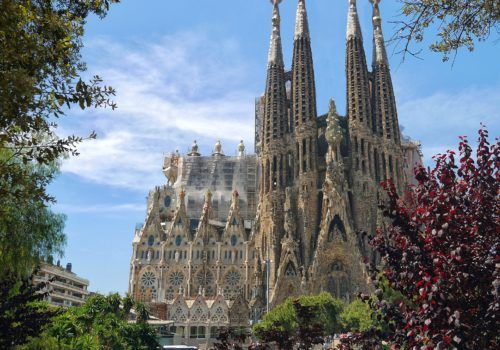 February
Spain is a great choice for a luxury honeymoon in February. It's just off-season so it'll be less busy but still warm. You can see a more rustic, authentic side of Spain in Andalucia – as long as you avoid the Costa Del Sol – in cities like Granada and Ronda. You can also combine Barcelona and Madrid,  Spain's biggest cities. If you'd like to include a more relaxed beach experience you can combine Barcelona and Sitges. Soho House Barcelona is an ideal hotel for a luxury honeymoon in Spain.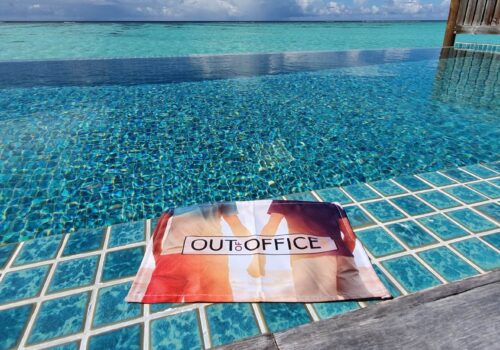 March
The Maldives is one of the best destinations for a luxury honeymoon. By some measures, it's the most popular destination on earth for luxury honeymoons. The Maldives is very much about relaxation and luxury. There isn't really a cultural scene. The Maldives is comprised of small islands. Many islands host a single luxury resort. You just have to show up and enjoy your over water bungalow, the soft white sands and the clear waters of the lagoon.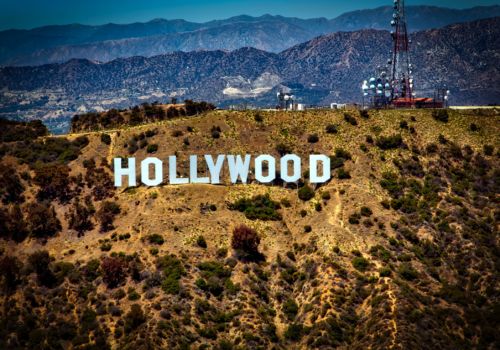 April
Our favourite honeymoon destination for April is the USA. The weather is not too hot or too cold, making any sightseeing a lot more pleasant. Live the American dream and begin your journey as a newlywed couple on a classic Route 66 drive. Stop at several places along the way including Los Angeles, Las Vegas and Chicago. If you are restricted on time, then Key West in Florida is a great destination because of its LGBT friendly nature and energetic nightlife.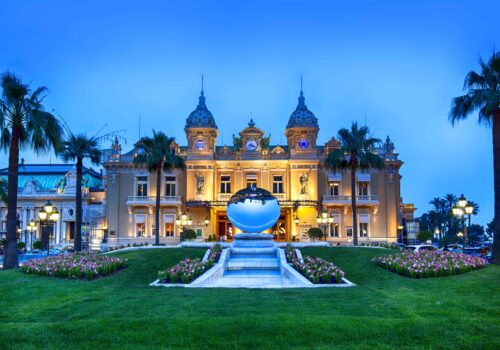 May
The south of France is always a good choice. After all, the French Riviera has been associated with luxury for many years. Nice, Cannes and Monte Carlo are effortlessly chic. This part of the world is the height of Old World glamour. You can rent a car and do a self-drive, taking in the stunning landscapes of the region. If you like wine as much as we do you could get someone else to drive you or take the train. The food and drink are magnifique.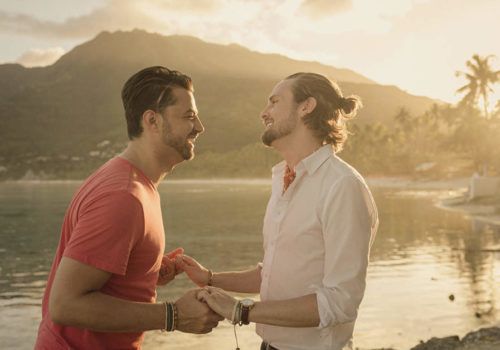 June
French Polynesia is a dream destination and it's impossibly romantic. This may well be our most popular destination for luxury honeymoons. French Polynesia boasts the softest sands and bluest waters you'll ever see. It's also home to many great luxury hotels, such as The Brando. Staying in an overwater bungalow in French Polynesia is a major bucket list experience and it's about as romantic as it gets.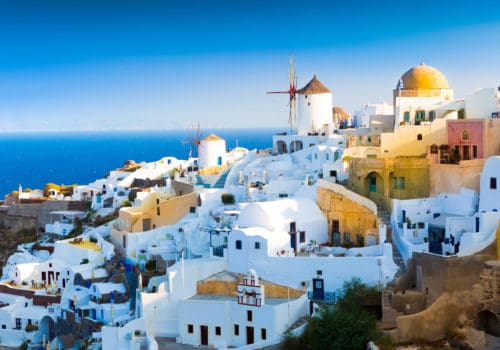 July
Santorini is the most romantic and luxurious island in Greece. It's also the most popular for honeymoons. Santorini is Greece's most Instagramable island. You can't take a bad picture if you tried. The endless blues of the Aegean and minimalist, whitewashed buildings form the perfect romantic backdrop. It's home to many boutique hotels, such as Perivolas. If you're planning to have your honeymoon in Europe you'll struggle to find a better destination.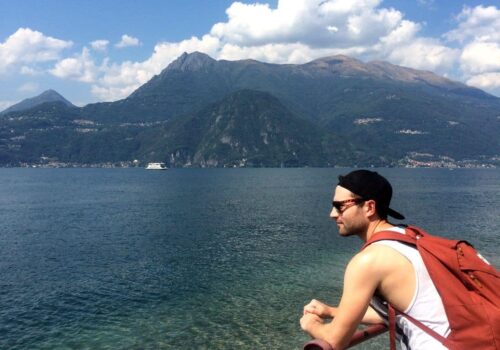 August
Italy's Lombardy region is a place of great natural beauty. Lake Como and Lake Garda have long been a big draw for luxury travellers, not least luxury honeymooners. It's one of the most romantic places in the world. On our prefered itinerary, you'll be staying in two stunning hotels: Grand Hotel Tremezzo and Villa Cortine Palace.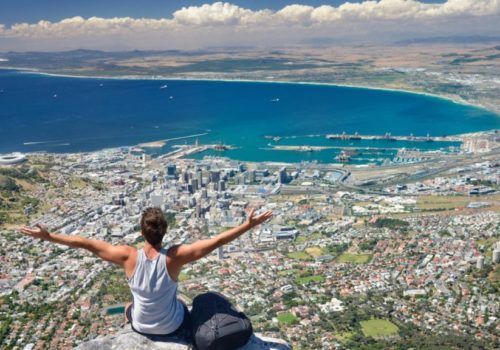 September
South Africa has temperate spring weather in September. It emerges from the winter months of July and August with clearer skies and the city of Cape Town starts buzzing again. It's an ideal time to visit if you want warm weather but not the scorching heat of an African summer. You can taste the finest wines in Stellenbosch and Franschhoek. You can also take a trip to the national park and set out in an epic safari while staying in a romantic, luxury lodge.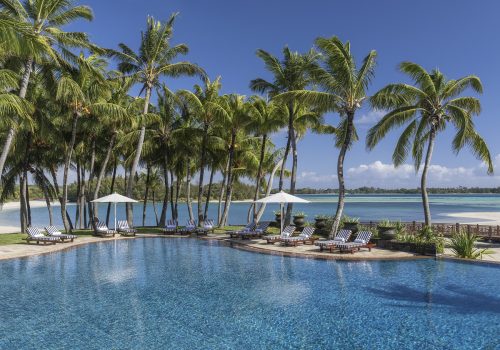 October
Mauritius is a big draw for luxury travellers. It was once a haven for pirates. Now its shores are lined with upmarket hotels. Mauritius offers more affordable luxury than the Maldives or French Polynesia. It's home to plenty of charming buildings from the British colonial era. Dramatic mountains and gardens form a stunning backdrop – it's very Instagram friendly. You'll find the best luxury hotels on the east coast of the island.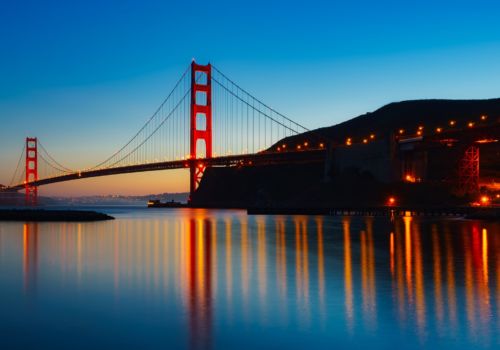 November
Fall is a great time to discover San Francisco. It's less crowded, the autumnal hues are very charming and the prices are lower. It's also less rainy than other parts of California during this month. San Francisco is, needless to say, a great destination for gay couples. The Castro district is still one of the world's best gaybourhoods – it was the setting for Tales Of The City. San Francisco is more notable nowadays for being a hub of Silicon Valley.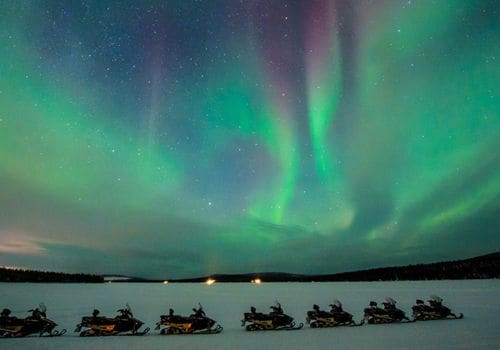 December
Unless you're a dedicated sun worshipper, take a trip to Sweden and discover the vast landscapes of Lapland. You can stay in some of the most quirky and romantic hotels in the world. The Ice Hotel is built from ice every year, only to melt away in the summer season. You could spend a couple of romantic nights in a dreamy igloo and spend your days riding through Lapland on a husky-driven-sleigh. Pretty romantic and ideal if you like a bit of an adventure.