Israel is the same size as Wales. It's not a big country but it's packed with culture and history. The three major monotheistic religions converge in Jerusalem. There are so many biblical ruins to see it can overwhelming. On this trip, you'll discover King David's Tomb, the Room of the Last Supper, Via Dolorosa and the Church of the Holy Sepulchre. You'll also get the chance to float weightlessly in the Ded Sea.
Israel is the most gay-friendly country in the Middle East and Tel Aviv is the gay capital of the region. Tel Aviv Pride will be taking place so we'll be paying a visit. You'll expand your mind with all the history, eat the finest food and party at Pride. What more could you need? You'll be staying in the best accommodation throughout the trip and travelling with destination experts.
Call our travel experts on
+44 (0)20 7157 1570
Departing on
There are no available departure dates for this trip.
More Information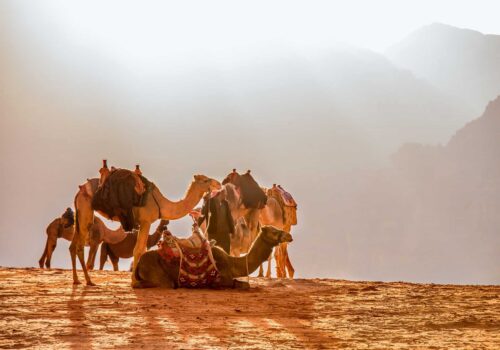 Optional Extension: Jordan, Petra, & Moses – June 20 to 24, 2020
Take a trip across the border and see the highlights of Jordan. You'll visit the city of mosaics, Madaba, passing along the ancient King's Highway to Amman, Jordan's modern capital. Overnight in Amman. The following day, we'll take a trip to red sands of Petra, one of the great wonders of the world. We'll visit the first century, 2000 seat Treasury theatre. On the last full day, we'll drive to the dunes of Wadi Rum. This is where Lawrence of Arabia was headquartered during the Arab Revolt. You'll also get to drive around the red sea port town of Aqaba. Combing Israel with Jordan is a great way to maximise your experience of the Middle East. You'll see many of the most iconic sites in the region.