Spend a week sailing around Italy on board the Star Clipper. You'll be travelling in style, beginning in Rome and then venturing to many of Italy's most charming towns and islands. You'll sail along the Amalfi Coast and visit the Aeolian Islands. Discover hidden harbours and caves. Enjoy Aperol Spritz in Sorrento overlooking Mt Vesuvius, and, to spice things up a bit, sail past the active volcano of Stromboli. From Civitavecchia you'll saild to the enchanting islands of Gaeta and Lipari.
The ship is packed with luxury amenities so you'll have many ways to stay entertained while on board. This really is one of the best ways to see Italy. You'll see many of the highlights on one trip, living out your "dolce vita" fantasies. Italy is home to much of the world's greatest art, not to mention the cuisine, the men and the flawless climate. You'll have yachts of fun.
Call our travel experts on
+44 (0)20 7157 1570
Departing on
3rd September 2022 Saturday
More Information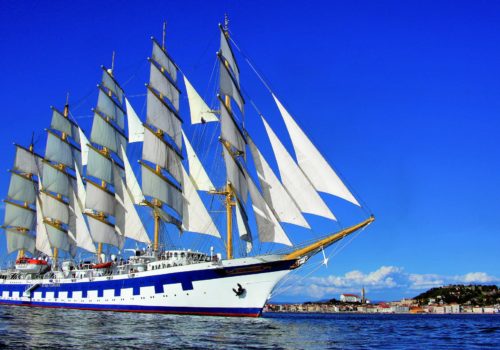 The Ship
The Star Clipper brings to life the new age of sail. The Clipper ships are very modern yet they honour the traditions and romance of the legendary era of sailing ships. Star Clipper and Star Flyer are both 360 feet long and each carries just 166 guests. It's like travelling on a private yacht – yachts of fun! On the teak decks you'll find not one but two swimming pools.