Mexico Weather and Events in May
---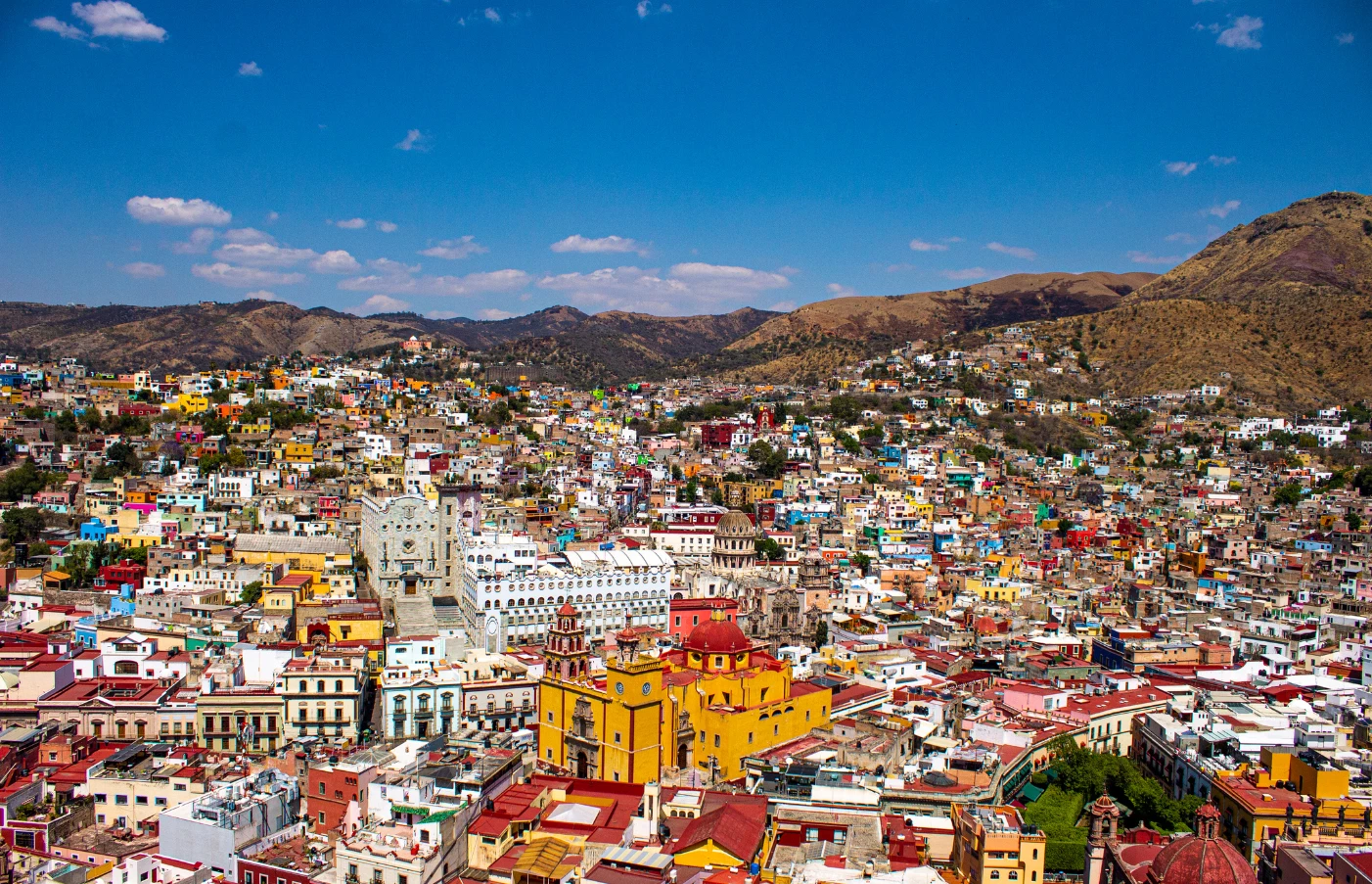 What's the weather like in Mexico in May?
In May, Mexico experiences hot and dry weather in most areas, making it a great time for outdoor activities and exploring the country's natural beauty. However, in the southern regions, such as Oaxaca and Chiapas, the rainy season begins, bringing occasional showers and increased humidity. It's important to pack accordingly and be prepared for sudden changes in weather. Popular tourist destinations like Mexico City and Cancun continue to attract visitors with their vibrant culture and stunning attractions. Whether you're exploring ancient ruins or lounging on the beach, May offers plenty of opportunities to enjoy the warmth and beauty of Mexico.
On the west coast, average temperatures reach 26°C (79°F) while on the east coast they reach 27°C (81°F). You'll also find rain during this time, but in small amounts – there's an average of 9mm on the west coast and 29mm on the east coast.
---
About Out Of Office
Out Of Office is a luxury tailor-made travel company with a focus on delivering exclusivity and inclusivity. Our passion for global adventure is matched only by our deep commitment to delivering exceptional five-star service.
Everything we do is customised and designed especially for you – our valued customer – based on your exact personal requirements. Each member of our team is widely travelled. This means you get access to first-rate travel insights and the best possible advice from our team of luxury travel experts.
---
Are there any events in Mexico in May?
You might find it surprising to know that Cinco de Mayo is not as widely celebrated in Mexico as it is in the United States. While it is a public holiday, the festivities are primarily centered in the state of Puebla. May 5th commemorates the historic battle of 1862 that occurred in Puebla, where the Mexican army triumphed over French forces. In Puebla, the celebrations are dedicated to recreating the spirit of that significant battle.
Puerto Vallarta has earned its well-deserved reputation as one of Mexico's most inclusive and gay-friendly destinations. The city hosts an annual Pride event in May, that joyfully celebrates LGBT culture and its welcoming atmosphere. The festivities include music festivals, beach parties, fashion shows, a mass commitment ceremony, and a range of activities held in various bars and clubs. It draws people from all walks of life to revel in the spirit of unity and acceptance.