This gay group sailing trip in Thailand is the definition of a great escape. With an unforgettable New Year's Eve celebration at Patong's gay beach and the chance to sail to some of Thailand's most beautiful islands including the peaceful bay at Nai Harn, the enclosed lagoon at Koh Hong and the charming fishing village in Koh Panyi.
Departing on
There are no available departure dates for this trip.
Group Trip Breakdown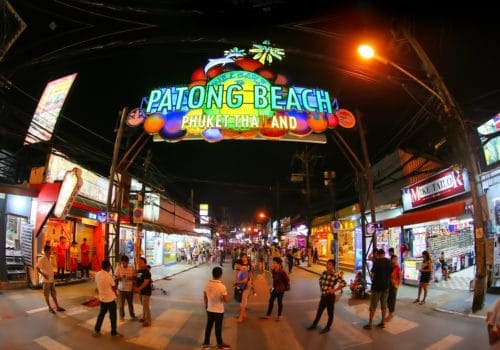 Day 1: Patong
Upon arrival, you'll be transferred to Patong where you'll spend time at Patong's gay beach and Patong town. Following from this you'll have the most unforgettable new year's eve with celebrations with your new friends in Patong's amazing setting.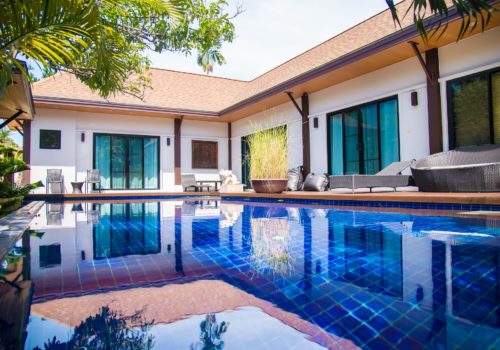 Day 2: Nai Harn
After your extra special new year's celebration in Patong, today you'll stop off at Nai Harn, a peaceful bay south of Phuket Island. Here you'll get to relax and have a delicious dinner on the beach at a local restaurant.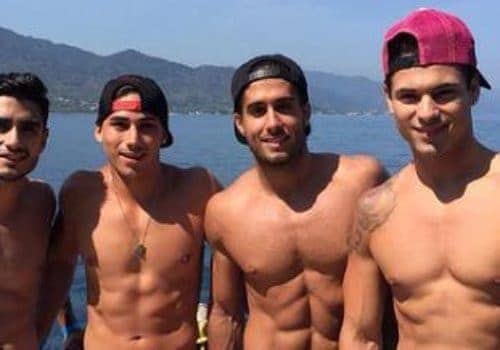 Day 3: Koh Rang Yai
Day three sees you sailing through mangrove forests and more stunning scenery on route to the beautiful Koh Rang islands. You'll stop off at the amazing island of Ko Rang Yai where you can take picturesque hikes and taste the wonderful cuisine.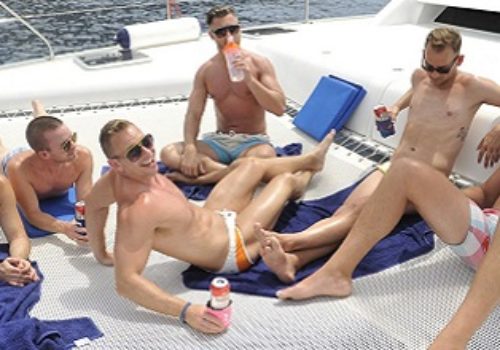 Day 4: Ko Hong
Today you'll cruise towards Phang-nga Bay, before which you'll stop off at the Ko Hong. Here you'll get to take a swim and explore the exciting enclosed lagoon.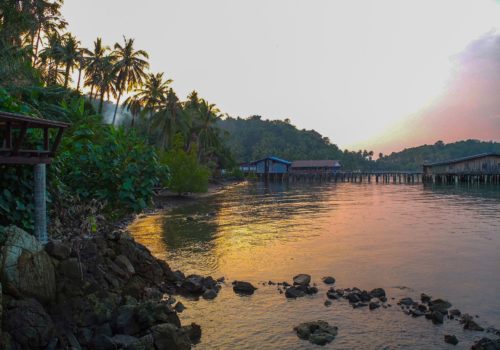 Day 5: Koh Chang
After exploring the wonders of Ko Hong, today you'll voyage to Koh Chang. Koh Chang is a stunning location where you'll need your camera to capture the panoramic views, you'll have plenty of time for this though as you'll stay here overnight.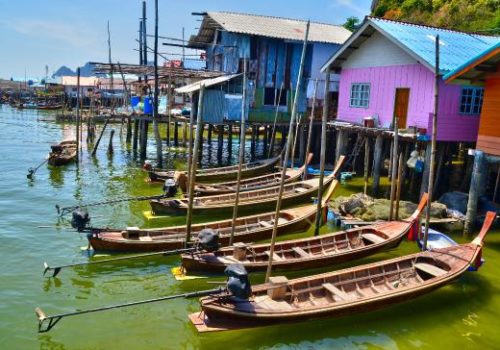 Day 6: Koh Panyi
After capturing the spectacular scenery at Koh Chang, today you'll head to Koh Panyi. Koh Panyi is a well-known fishing village full of charm and home to many great fish restaurants, one of which you'll have dinner in this evening.
Day 7: Departure
Today you'll sail back to the marina where you'll transfer to the airport for your flight home.
F.A.Q.
WHAT AIRPORT DO I NEED TO FLY TO? Phuket International airport
HOW LONG IS THE TRANSFER FROM PHUKET INTERNATIONAL AIRPORT? The journey from Phuket International airport to the marina is approximately an hour's drive.
DO I NEED TO HAVE PREVIOUS SAILING EXPERIENCE? No not at all, you can learn as much or as little as you'd like, there's always the option to help the skipper with mooring the ship or alternatively, you can sunbathe and take in the beautiful rays.
CAN I STILL GO ON THE CRUISE IF I SUFFER FROM SEA SICKNESS? Yes, of course, medication is sold on board if necessary but most of the routes the cruises take are between islands meaning that there is a low chance of violent waves.
WHAT SHOULD I BRING WITH ME? It is advised that you bring a small bag that can be folded if possible due to the limited space (suitcases not advised). Summer clothing, swimwear, a warmer jumper for the cooler evenings, toiletries and a rucksack to take ashore.
WHAT PROPORTION OF GUESTS ARE SINGLES AND COUPLES? The cruises usually consist of 30% couples and 70% singles.
IS THERE A SINGLE SUPPLEMENT? You can book a cabin for yourself at an extra charge, however, if the trip is fully booked you will be asked to share a cabin (usually a bunk bed or twin beds).