Stay at some of Thailand's most luxurious resorts. Explore the wonderful land of smiles in style with a variety of marvellous cultural experiences including a rarely visited floating market in the countryside, a cruise journey on the river of kings to witness the ancient ruins in the former Siamese capital Ayutthaya.
You'll get a unique opportunity to get up close and personal to the jumbo beauties of the jungle, visit hill tribe villages and experience beautiful scenic views of the three-country border in the Golden Triangle.
Choose to pay your respects to one of the most sacred stupas on the mountaintop temple in the charming rose of the North – Chiang Mai. End your trip with a beach break at the legendary Pearl of Andaman.
More Information
Day 1 and 2: Bangkok
Fly to Bangkok where we'll escort you to an immigration counter without queues.
The following morning, an early start will get you to Wat Pho in time to experience the monks early morning chanting ritual. After this uplifting and often private experience, visit the temple grounds and the famous 45-metre reclining Buddha. Continue to the Grand Palace, Thailand's most important landmark, where you will be awed by the grandeur and majesty of the building and its throne halls. Marvel at the mysterious Emerald Buddha, the most revered Buddha image in Thailand.
Depart to Wat Saket, make a short climb up to the Golden Mount to enjoy the panoramic view of Rattanakosin Island while listening to the chimes of hundreds of temple bells. From here, it is a short walk to Soi Ban Batra, a handicraft community famed for the art-making monk's alms bowls.
Continue to Jim Thompson's mansion, for a guided tour of the house and its Asian antiques. This teak mansion was home to the charismatic American silk millionaire who spent years filling it with beautiful, priceless antiques before disappearing in mysterious circumstances.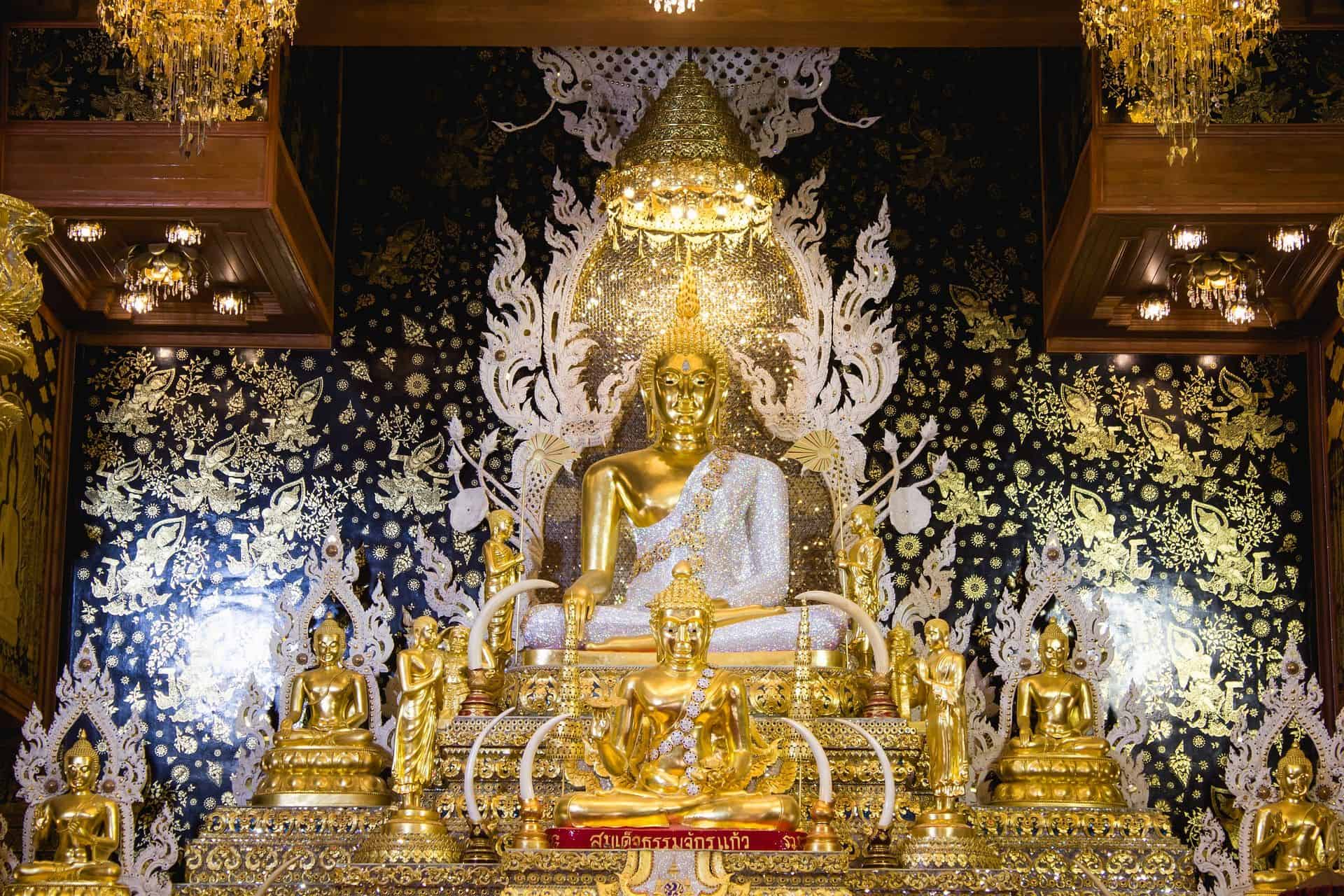 Day 3: Bangkok
Drive to Ayutthaya, the Capital of Thailand for more than 417 years before it was ransacked by an invading Burmese army. First, visit Bang Pa-In to see the summer palace built by King Rama IV at a time of growing European influence in Thailand. See the Italian inspired palace building and surrounding temples. Also visit Wat Niwet Thammapawat, a gothic-inspired temple beside the river.
Then you'll board a traditional rice barge and enjoy a private lunch cruise on the Chao Phraya River. Then visit the most important of the ruined temples in Ayutthaya Historical Park: Wat Yai Chaimongkol, Wat Phra Si Sanphet, Viharn Phra Mongkol Bopit and Wat Chai Watanaram.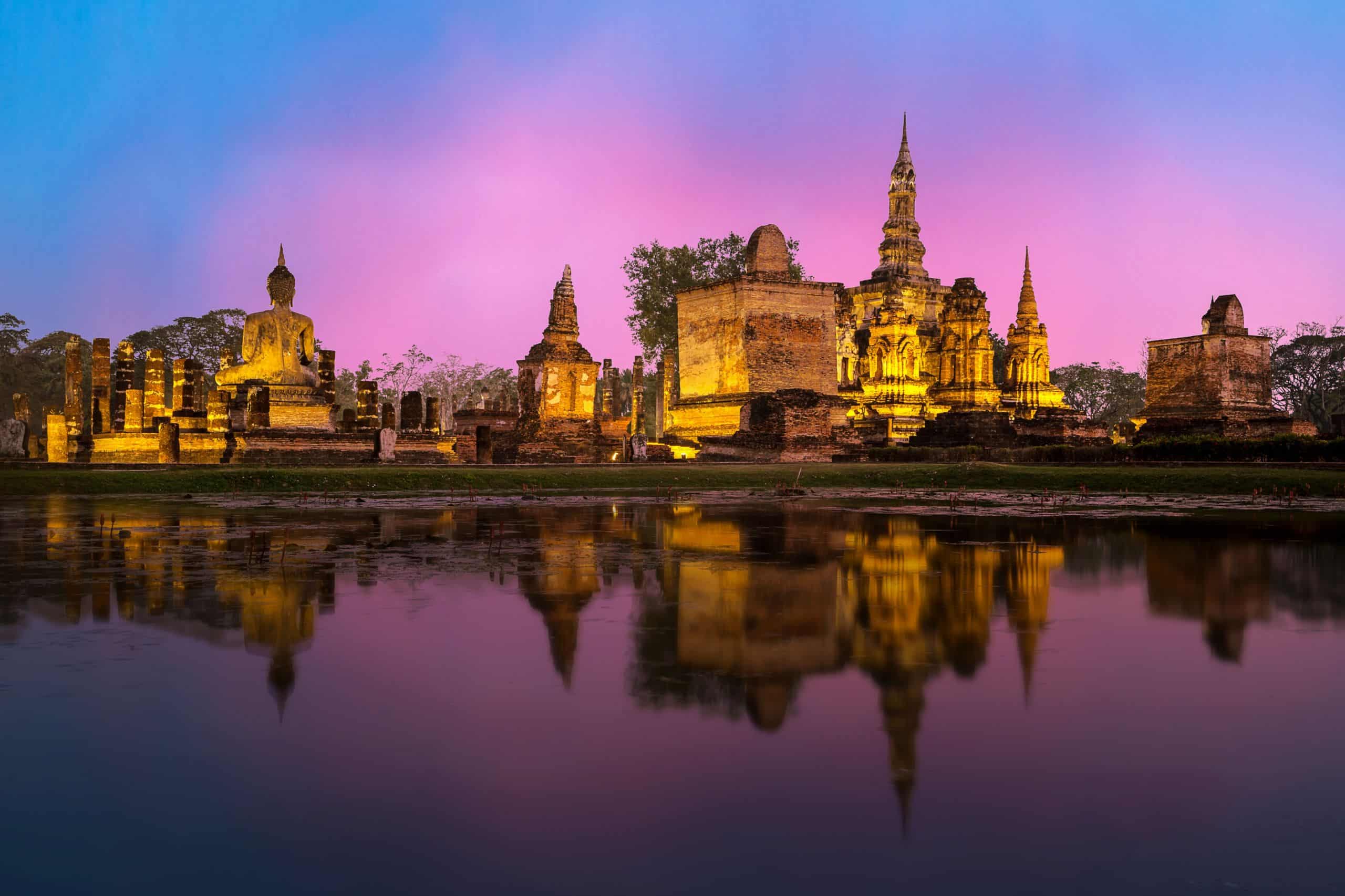 Day 4: Bangkok to Chiang Rai
Fly to Chiang Rai. Arrive at Four Seasons Tented Camp and take a traditional long-tail boat to your luxury camp.
Dinner is served at Nong Yao Restaurant, an open-air thatched-roof pavilion by the riverbank, with rustic hardwood floors. The restaurant offers Thai, Laotian, Burmese and western cuisine. In keeping with the camp's atmosphere, guests have the option to dine together at a long family-style table, seated in suede chairs, or privately, at separate tables. A bar area, complete with a double-sided fireplace in the middle, is perfect for pre-dinner drinks overlooking the luscious jungle.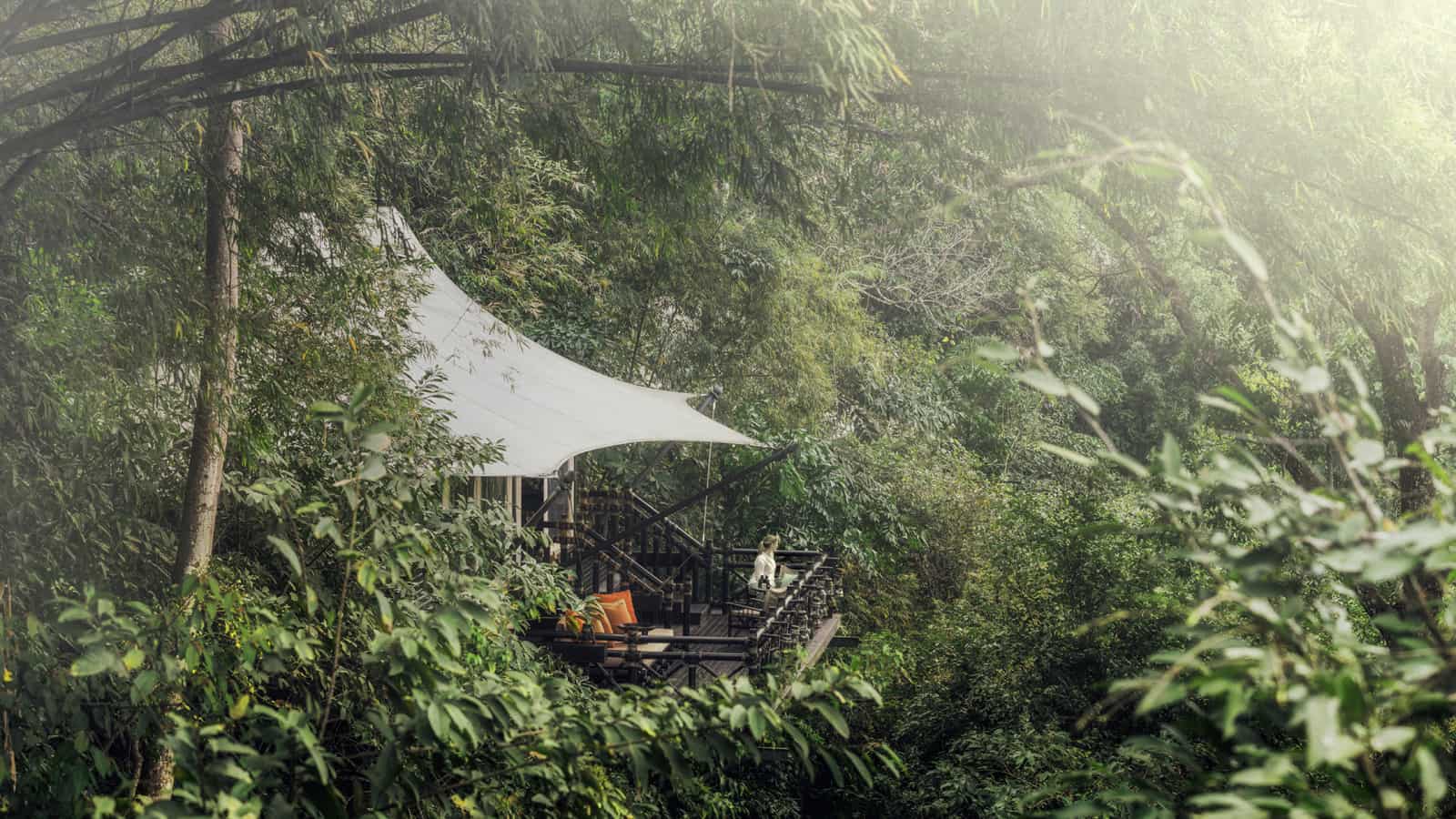 Day 5: Chiang Rai
Today you'll meet with professional mahouts who will provide training in how to care for an elephant.
In the afternoon, experience a cruise down the majestic Mekong River onboard a traditional longboat en route to the Golden Triangle where Thailand, Myanmar and Laos come together. Once you are through with the Golden Triangle, board a Songtaew followed by a Tuk Tuk to visit a local market and an ancient temple called "Chedi Luang". Then returns to the resort to relax.
You'll enjoy a 90-minute spa treatment in the open-air areas with a rustic design and that uses natural materials.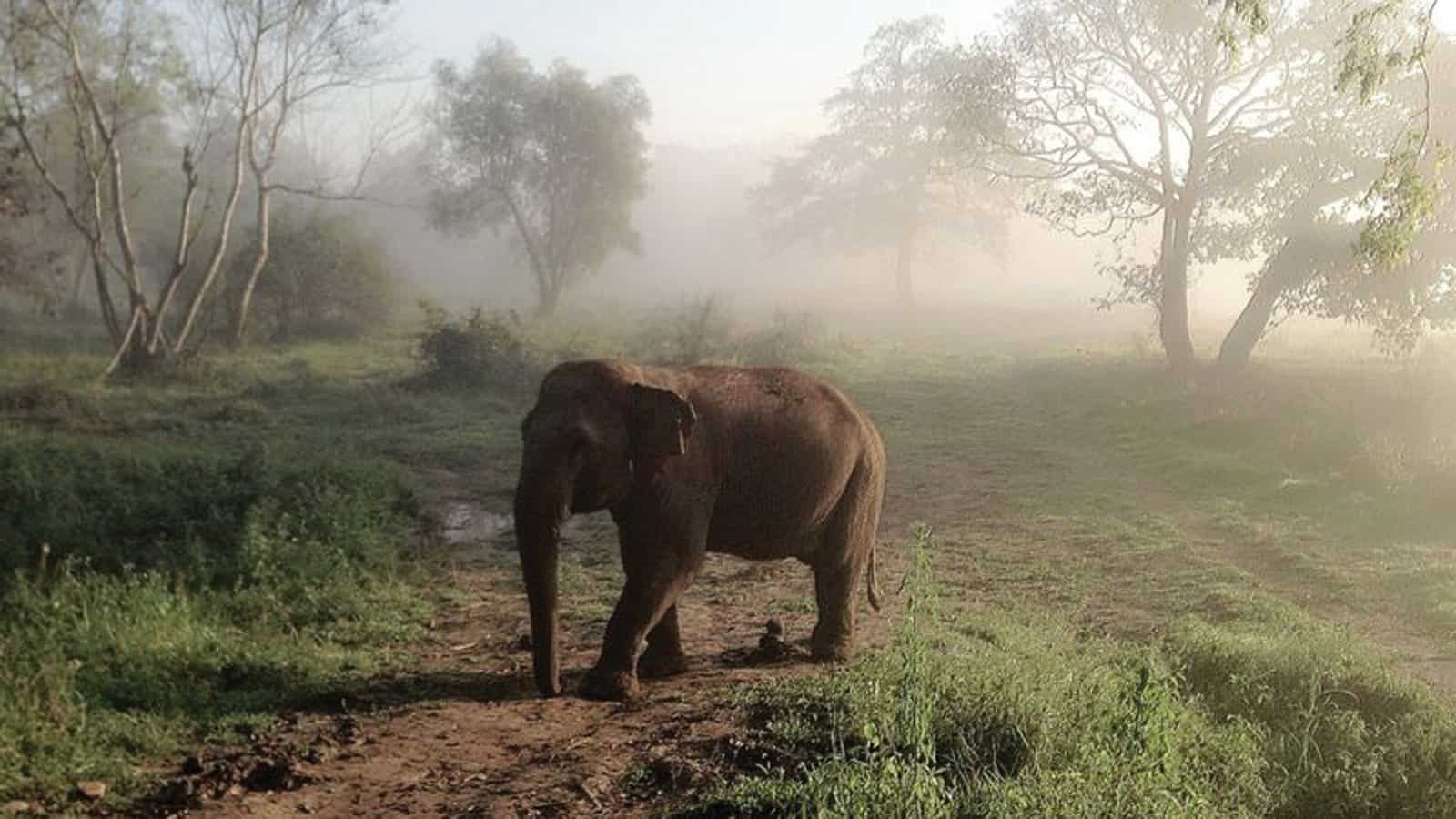 Day 6 and 7: Chiang Mai
After breakfast, you'll be picked up for your drive with a guide to Chiang Mai. Stop at Wat Rong Khun, also known as the White Temple.
The following day, head to the foothills of Doi Suthep Mountain in time to buy offerings and join the locals during the daily alms giving ceremony. This is a serene Buddhist procession where dozens of monks walk barefoot through the street collecting food and everyday items. Continue up the mountain to Wat Doi Suthep and climb the 309 steps of the Golden Naga staircase to reach its golden pagodas.
In the evening you'll go on a tour to discover Chiang Mai by night to see why Thailand's second city comes to life at night. You'll start at a local temple to join monks in their nightly chanting of prayer. Light some incense or burn a candle and experience this wonderful Buddhist event. After dinner, drive to the lively Waroros market. This market is the hub of local life and bursting with fresh flowers and local street food stalls. Your guide will explore the market with you and sample some local Thai sweets to finish off your wonderful night.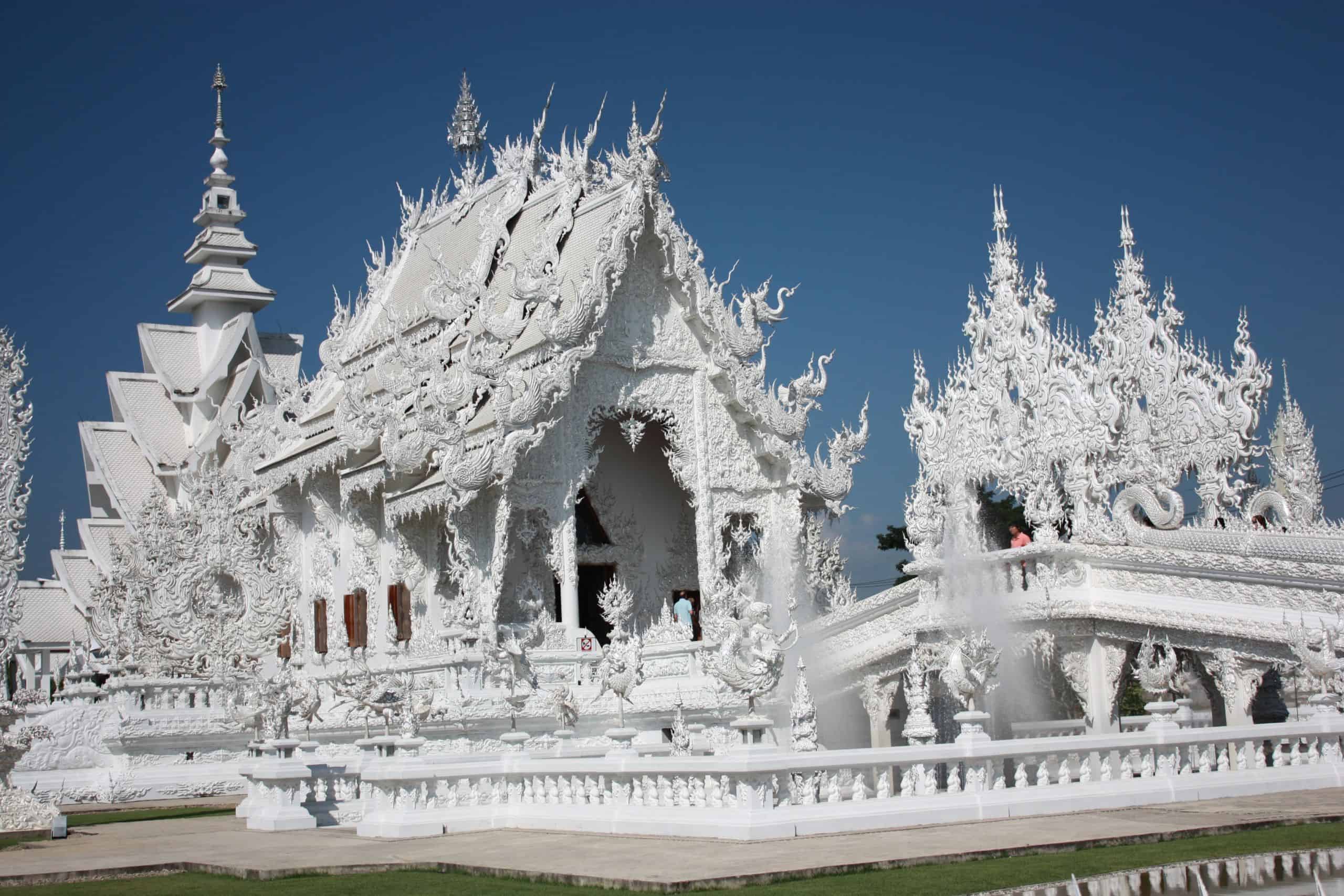 Day 8: Chiang Mai
Depart for Mae Kampong village and drive through the picturesque countryside of Chiang Mai. En route a stop is made at a local market to select some extras for your lunch. Continue to Mae Kampong village where you are met by villagers, before you begin a stroll through the community forest, passing tea and coffee fields.
Return to the village in time to watch lunch being prepared by your host family. If you like, you can assist them. After lunch, relax with traditional Thai massage and take a walk around the village to see the processing of fermented tea leaves and various locally handmade products.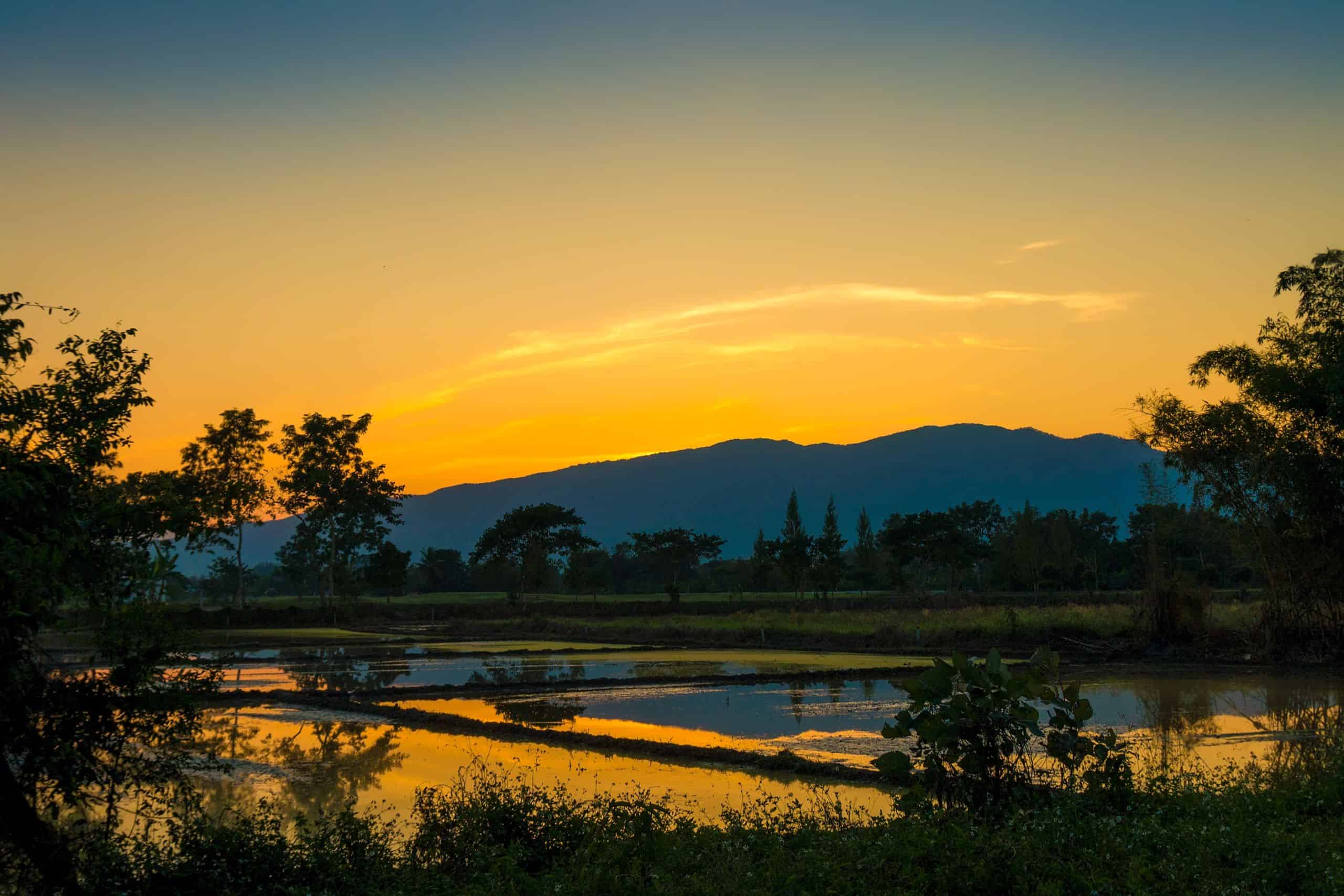 Day 9 to 14: Naka Yai Island
Fly to Phuket where you'll then take a speedboat to Naka Yai Island. Enjoy the island where you can relax or take part in numerous activities like kayaking, sailing, biking, Tai Chi, yoga or cooking classes.
The island is nestled among stunning beaches, lush coconut groves, with never-ending views of the emerald-green Phang Nga Bay and idyllic landscapes of the Phuket coastline.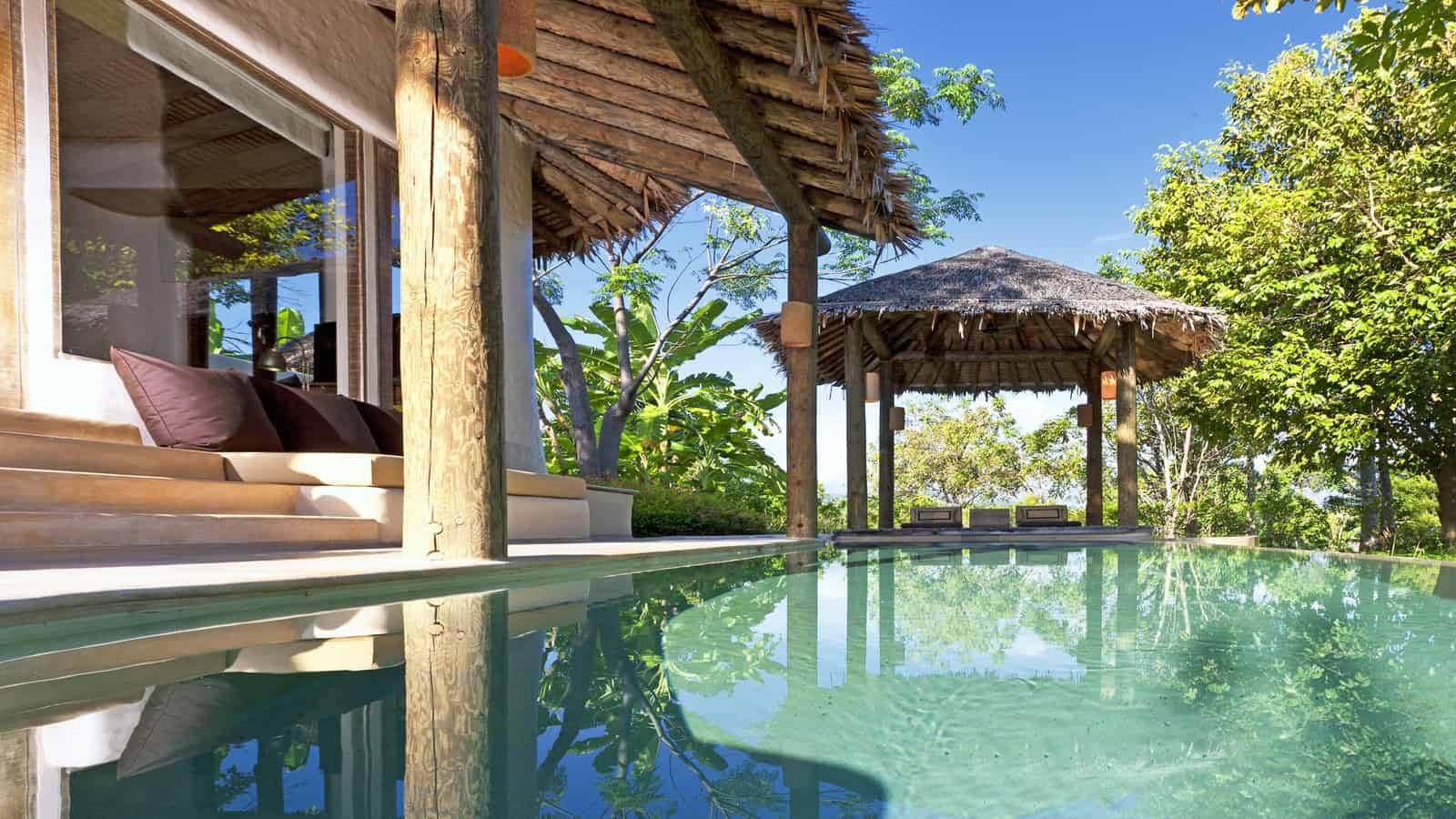 "Stellar service. Stellar products. Stellar people and it gets so much better when you pick up the phone and call."

"Super client centred service. From first contact I have had warm, efficient, friendly and flexible service."

"I'm confident in giving Out Of Office a 5-star review! They are one of the leaders in this space without a doubt."


"Stellar service. Stellar products. Stellar people and it gets so much better when you pick up the phone and call."
"I'm confident in giving Out Of Office a 5-star review! They are one of the leaders in this space without a doubt."
"Super client centred service. From first contact I have had warm, efficient, friendly and flexible service."
We want to ensure you have the best experience with us so we'll keep working on your itinerary until perfect. You will have your own personal dedicated member of our team who will help build the perfect trip for you.
We pride ourselves in the number of clients that are referred to us by our existing customers. Our 5* Trustpilot rating is important to us, so we encourage you to browse our reviews. They speak for themselves and that's why you are in safe hands.