This stunning resort is located in The Maldives and is perfect if you are looking for a tropical oasis to escape to for a short while. Stay in an iconic water bungalow and have the Indian Ocean in your back garden. Conrad has some very special dining options including the restaurant that was voted 'The world's most beautiful restaurant' – Ithaa Undersea Restaurant.
Spend your days relaxing on the beach, snorkelling around the coral reef, or you can try some of the water sports activities offered at the hotel. Head to the glass-bottomed spa, and sink into ultimate pampering and relaxation which is just what you need on holiday!
This internationally renowned hotel also offers the world's first underwater bungalow, The Muraka, which provides unobstructed views and fully integrated living both above and below surface of the Indian ocean.
Out Of Office is proud to be able to offer honeymoon benefits to same-sex couples in the Maldives.
Call our travel experts on
+44 (0)20 7157 1570
Highlights
Cost Category: Gold

Gym
Infinity Pools
Underwater restaurant
The Muraka
Free Wi-FI
Beach Access/ Private Beach
More Information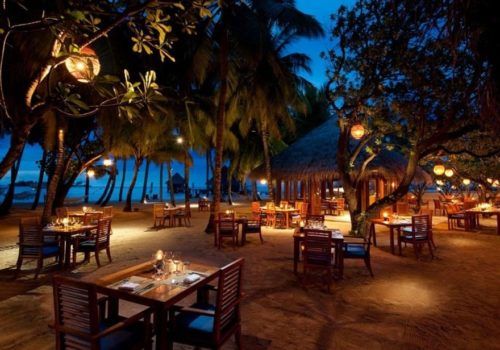 Food And Drink: Atoll Market
The only buffet restaurant in the hotel which serves a delicious variety of food. You can dine here for breakfast and dinner.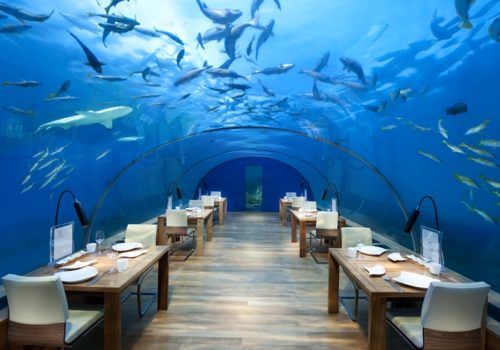 Ithaa Undersea Market
A truly unique experience, you must visit this incredible restaurant during your stay. It has been voted 'the most beautiful restaurant in the world'. Step down into the restaurant and enjoy your meal below a glass roof which exposes you to the sea life swimming around the restaurant.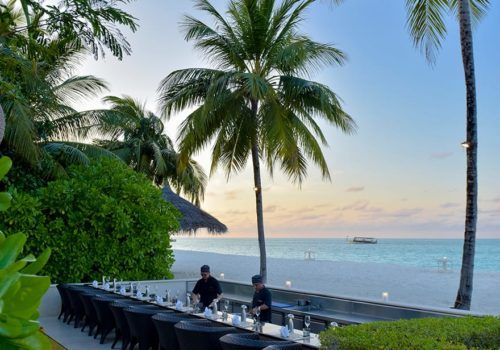 Koko Grill Restaurant
Enjoy the ten or twelve-course meal. This Japanese restaurant prides itself on its unique dishes and romantic setting.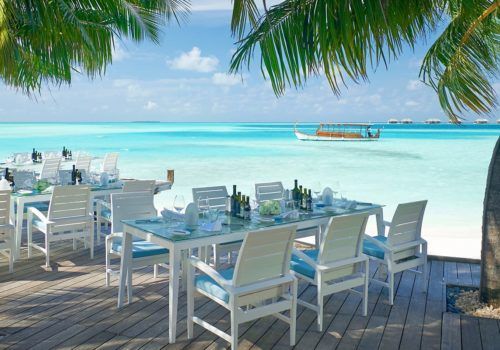 Vilu Restaurant
Vilu restaurant specialises in pairing the right food with the right wine. You will be offered the wide choice of wine options to try and gourmet food options. Its special dishes are Wagyu Rib Eye Salad and Vilu's Signature Chocolate Fondant.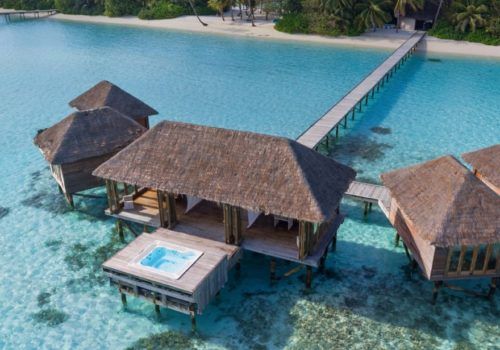 Spa
Immerse yourself in ultimate relaxation at the spa. The spa embraces the traditional Maldivian treatments which include holistic spa experience which focuses on therapies, food and lifestyle training. Spend a day at the spa and leave with a positive, refreshed and rejuvenated mind, body and soul.
The glass-floored treatments rooms provide a relaxing authentic experience and the wide range of treatments mean you are bound to find one that is just right for you.