This gay Seychelles group trip will see you cruising to some of the most beautiful islands in the Seychelles, all of them with their own unique amazing qualities. Some of the highlights include the historical St Anne Island, hiking trails at La Digue and the beautiful bird sanctuaries at Cousin Island.
Departing on
12th October 2019 Saturday
19th October 2019 Saturday
Group Trip Breakdown
Day 1: Arrival
Upon arrival, you'll transfer to the port at Mahe where you'll board the boat and have welcome drinks in order to get settled in before your exciting adventure begins.
Day 2: St. Anne Island
Today you'll get to learn about the interesting history at the Seychelles with a visit to the picturesque St Anne Island. St Anne island used to be where the Royal Marines were based to defend the port of Victoria during World War II. Nowadays, sailing in St. Anne Marine National Park is perfect for swimming, snorkelling with great restaurants to stop off at.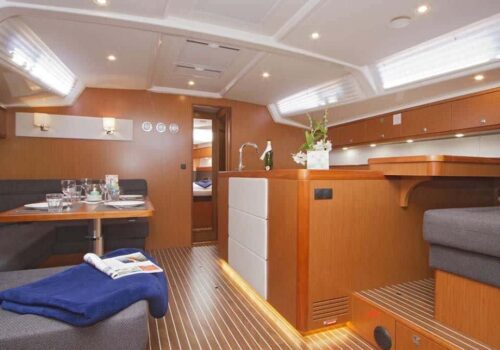 Day 3: Curieuse Island
On day three you'll visit the charming Curieuse Island where you'll get to witness the majestic beauty with thick stands of mangroves and coco-de-mer palms dotted around in addition to beautiful views of the Indian Ocean you won't want to leave.
Day 4: Grand Soeur Island
Today you'll be on route to Grande Soeur Island, a gorgeous privately owned island where you'll top up your tan on the stunning beaches and enjoy a spot of snorkelling and swimming.
Day 5: Il Coco Marine National Park
Day four takes you to the fabulous four miniature islands of the Ile Coco Marine National Park where you experience the waters that offer the greatest snorkelling in the area.
Day 6: La Digue
Today you'll visit the third largest island in the Seychelles, La Digue. This charming island is great for you to experience horseback riding or if you'd like to take the picturesque hiking trails along the luscious hills which boast amazing views from the top of Nid Aigle and Belle Vue.
Day 7: Cousin Island
Today you'll voyage to Cousin Island, home to the beautiful bird sanctuaries. Here you'll get to see the rare and protected species including the Black Parrot and the Bulbul.
Day 8: Departure
On your final day you'll cruise back to Mahe in order to transfer for your flight home.
F.A.Q.
WHAT AIRPORT DO I NEED TO FLY TO? Seychelles International airport
HOW LONG IS THE TRANSFER FROM SEYCHELLES INTERNATIONAL AIRPORT? You'll be boarding in Mahe which is only a short journey from Seychelles International airport.
DO I NEED TO HAVE PREVIOUS SAILING EXPERIENCE? No not at all, you can learn as much or as little as you'd like, there's always the option to help the skipper with mooring the ship or alternatively, you can sunbathe and take in the beautiful rays.
CAN I STILL GO ON THE CRUISE IF I SUFFER FROM SEA SICKNESS? Yes, of course, medication is sold on board if necessary but most of the routes the cruises take are between islands meaning that there is a low chance of violent waves.
WHAT SHOULD I BRING WITH ME? It is advised that you bring a small bag that can be folded if possible due to the limited space (suitcases not advised). Summer clothing, swimwear, a warmer jumper for the cooler evenings, toiletries and a rucksack to take ashore.
WHAT PROPORTION OF GUESTS ARE SINGLES AND COUPLES? The cruises usually consist of 30% couples and 70% singles.
IS THERE A SINGLE SUPPLEMENT? You can book a cabin for yourself at an extra charge, however, if the trip is fully booked you will be asked to share a cabin (usually a bunk bed or twin beds).