Join a luxury cruise along the Rhine as you visit some of Europe's most charming towns and cities. You'll be sailing in style on the Amadeus Queen with a crew of forty to tend to your every need. On this trip you'll visit three countries: Belgium, Germany and The Netherlands.
Your journey will begin in Brussels, the Belgian capital and heart of the European Union. It's a fabulous and underrated city – sort of like a mini Paris. You'll then sail to Germany, visiting Trier, Bernkastel, Cochem and Coblenz. From there you'll visit Bonn, Colon and Dusseldorf before disembarking in the Dutch capital Amsterdam.
Call our travel experts on
+44 (0)20 7157 1570
More Information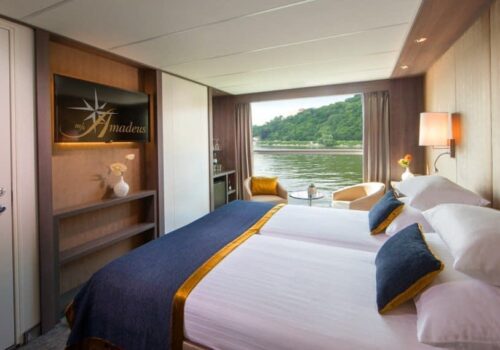 Further Information
This is a luxury trip so expect the highest level of service on board. Expect nightly entertainment, from singers to drag queens.
You'll be sailing on The Amadeus Queen, one of the best ships for luxury European river cruises. There are 72 spacious deluxe cabins and 12 Amadeus suites.