This gay group trip takes you through the north, south, east and west of England taking in all of the most beautiful and historic sites that make the United Kingdom such a magical place to visit. Full of medieval castles, centuries-old manor houses, classic British countryside, ancient ruins and more, this gay vacation tour allows you to step back in time, soak up the British culture, and learn all about the history from the prehistoric ages to the modern day.
Group Trip Breakdown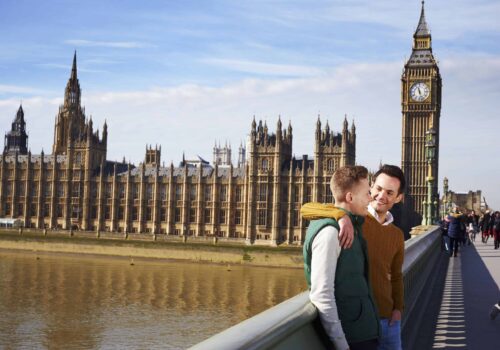 Day 1: Arrival
Today you'll arrive in London where you'll make your way to the Amba Hotel Charing Cross. You'll have most of the day at leisure to rest from your flight before meeting the rest of your fellow travellers and tour guide in the evening at your welcome dinner and orientation.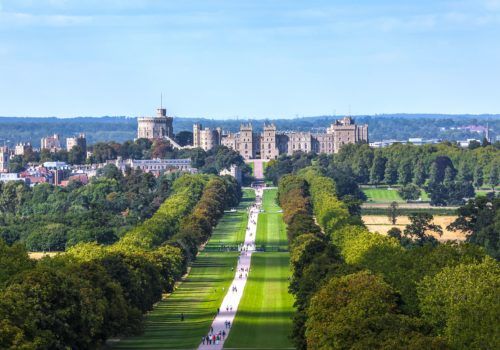 Day 2: Windsor
After enjoying a lovely breakfast you will be driven to Windsor where you will take in both Windsor Castle and Windsor town. Windsor Castle is the largest inhabited castle in the world and is one of the Queen's main residencies, waving the Royal Standard flag whenever she's at home. It was originally established by William the Conqueror in 1080 and has been added to by successive monarchs over the centuries to what it is today. Windsor itself is a scenic little town full of expensive boutiques, cute little cafes, numerous antique centres and art galleries. Overnight in London.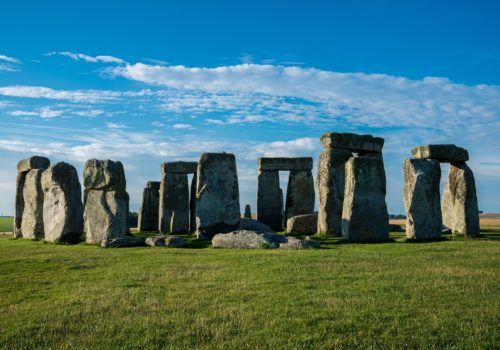 Day 3: London, Devon And Stonehenge
After enjoying your breakfast you will depart for the mysterious landmark of Stonehenge – an ancient, pre-historic monument shrouded in mystery, the function of which is still unknown to this day. After taking a look around Stonehenge you will continue your journey onto Devon whos beaches are some of the most popular in the UK. Tonight you will stay overnight in Bovey Castle which is found in the heart of Dartmoor National Park.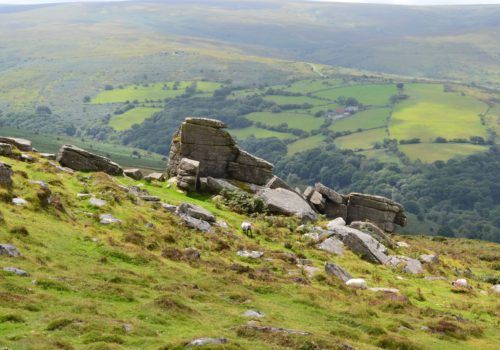 Day 4: Devon And Cornwall
After breakfast, you'll embark on a sightseeing tour of Devon and Cornwall. You'll drive through the scenic Dartmoor National Park, taking in the lush, green surroundings and rolling fields and hills. From here you'll continue onto Clovelly – a charming coastal town in Devon where the houses cascade down cliffs until they meet the picturesque harbour. Roam around the cobbled streets of this timeless village in your free time before returning to Bovey Castle.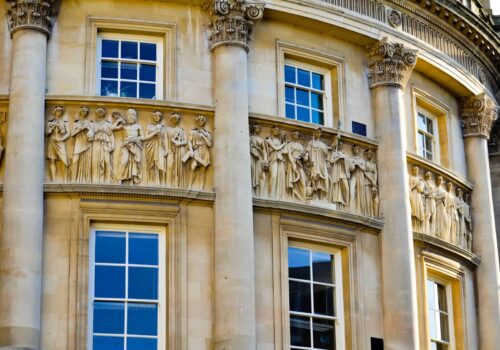 Day 5: Devon, Cheltenham And Bath
Today you'll leave coastal Devon, swapping it for the historic city of Bath which is considered one of the most beautiful places to visit in the UK. Full of graceful architecture and rich culture, you'll embark on a walking tour of the city taking in the old Roman Public Baths, which have been preserved amazingly, as well as the impressive Bath Abbey. Once you have explored Bath you will continue onto Cheltenham – a charming town on the edge of the Cotswolds which is famous for its racecourse.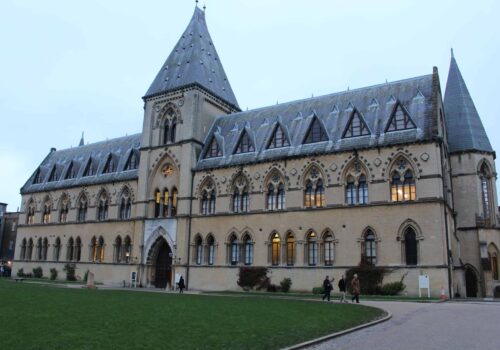 Day 6: The Cotswolds And Oxford
Today you'll head out on an exploration through the Cotswolds – a beautiful combination of sprawling green hills and fields, medieval villages full of thatch-roof cottages, ancient mansions of golden stone and elaborate churches. It is so beautiful it has been declared an Area of Outstanding Natural Beauty and is the second-largest protected area after the Lake District.
You'll then depart for Oxford where you will begin a walking tour of this historic city which is famous for its world-renowned university. You'll see sights such as Tom Tower and Oxford Cathedral and Blenheim Palace which was the birthplace of Sir Winston Churchill. Overnight in Cheltenham.
Day 7: Stratford-Upon-Avon And Chester
Today you'll visit the birthplace of the world-famous author, poet, playwright and author William Shakespeare – Stratford-Upon-Avon. You'll enjoy a guided tour of this charming, old-world town which will take in William Shakespeare's birthplace, Anne Hathaway's cottage as well as William's burial place at Trinity Church.
From here you'll move onto Chester where you will also enjoy a guided walking tour, taking in all of the sights. Chester is a historic town which is famous for its shopping district known as the 'Rows' which is comprised of Tudor two-level arcades with shops above street level. Tonight you'll stay at the luxurious Adobe Hotel which offers views over the town and the racecourse.
Day 8: Peak District
Today you'll take a day trip into one of the most scenic parts of the UK – the Peak District. The Peak District was England's first national park and it is also the busiest national park in all of Europe. The rolling hills, deep valleys, serene lakes and wild moorlands make for some of the most jaw-dropping country scenery. You'll take a visit to Chatsworth House – a grand and opulent stately home to the Dukes of Devonshire which is full of expensive art and furniture as well as being surrounded by lush gardens.
Take a walk around the mansion before exploring the rock garden, rose garden, glasshouse, opulent fountain and more in the gardens. On the way back to Chester you'll stop off at Biddulph Grange – a Victorian garden created by a contemporary of Darwin with collections of plants from all around the world made into traditional gardens from their respective countries.
Day 9: Chester And Lake District
After breakfast, you'll depart from Chester towards Liverpool where you'll take a visit to the famous Beatles Museum which houses artefacts and memorabilia of the famed British Band. From Liverpool, you'll continue on to the scenic Lake District whos shimmering lakes and romantic British countryside landscapes have inspired poets and authors for generations. Admire the beautiful views whilst enjoying a cruise on Lake Windermere before making your way to the Burnside Hotel – a classic and cosy countryside retreat.
Day 10: Raby And Durham Castle
Today you'll enjoy a morning tour to the former home of the celebrated British author Beatrix Potter, as well as the popular poet William Wordsworth's former cottage, learning all about the lives of these fascinating, creative icons. From here you'll continue on to Durham, crossing the Pennines mountain range en route and stopping off at Raby Castle on the way which is considered one of the finest medieval castles in the country dating back to the 14th century. You'll enjoy a tour of the castle and its lovely gardens before finally arriving in Durham where you'll visit the impressive Durham Cathedral and have some free time to explore the city. Tonight you'll stay in the amazing Lumley Castle Hotel which is housed in a 14th-century castle overlooking the River Wear.
Day 11: Hadrian's Wall and Alnwick Gardens
Today you'll visit one of Britain's most famous landmarks – the UNESCO World Heritage Site of Hadrian's wall. Hadrian's Wall is a huge stretch of Roman fortification that runs for 84 miles in total. The area is scattered with Roman forts and ruins that tell the tale of the rise and fall of the Roman Empire. After a walk along a section of the wall, you'll continue on to Alnwick where you'll visit Alnwick Gardens. The Duchess or Northumberland created the garden which houses the infamous 'Poison Garden' where you'll find a whole host of deadly and toxic plants that can kill humans. The gardens also feature interactive water sculptures and one of the largest wooden treehouses in the world.
Day 12: Castle Howard
Today you'll head back down south, stopping off at Castle Howard along the way. The Castle is an opulent 18th-century residence that has homed the same family for over 300 years. The castle is located in the Howardian Hills which has been declared an Area of Outstanding Natural Beauty. On the way to the castle you will travel through the coastal town of Whitby where the ruins of the abbey that inspired Bram Stoker's Dracula can be found. You'll finally arrive in York, the former Roman capital of Britain, where you'll enjoy a walking tour of the magnificent York Minster and the 'Shambles' which is thought to be the best preserved Medieval street in the world. Tonight you'll stay at Middlethorpe Hall – a 17th-century manor house set in beautifully manicured gardens.
Day 13: York And Cambridge
In the morning enjoy a visit to York Minster and admire the carefully crafted architecture both inside and out of this towering monument. From here you'll make your way to the historic city of Cambridge, which is also famed for its world-famous university as well as its beautiful river and leafy green meadows. You'll enjoy a walking tour of the city taking in some of the colleges that date all the way back to the Middle Ages such as Kings College and "Backs". Tonight you'll stay at the Gonville Hotel – an amazingly situated boutique hotel which looks out over the river and old-town centre.
Day 14: Sandringham Estate And Kings Lynn
Today you'll take a visit to the Queen's country escape and private home known as the Sandringham Estate. This lavish estate has been the private home for British monarchs dating back to 1862 and stands within 20,000 acres in the Norfolk Coast Area of Outstanding Beauty. You'll then take a visit to Kings Lynn which was once one of the most important port towns in the country. Today it is one of the most historic towns to visit with an abundance of buildings dating back centuries lining the cobbled streets mixed with its famous old markets which draw quite a crowd. Stay overnight in Cambridge.
Day 15: Departure
Today marks the end of your journey. You'll make your way to London ready to catch your departing flight home.