Known for being the Switzerland of North America, this gay Montana group trip is perfect for those seeking an adventure amongst beautiful peaks, stunning valleys and picturesque trails. Spot the abundance of wildlife which roams the area including eagles soaring overhead, moose meandering in the river bottoms, mountain goats grazing in steep meadows, and bears wandering in search of berries. This trip will allow you to experience hiking, horse riding, white water rafting and so much more.
Departing on
There are no available departure dates for this trip.
Group Trip Breakdown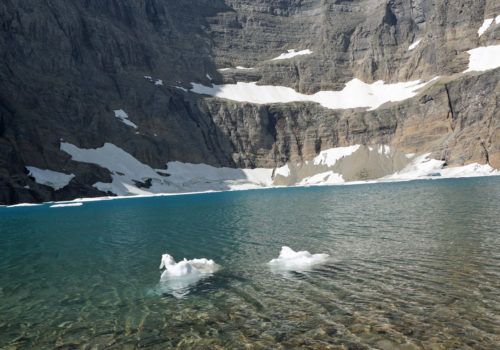 Day 1: Montana
You will be met at Glacier International Airport in Kalispell by a local representative who will then escort you to your hotel in Whitefish. Take the evening to explore this historic town.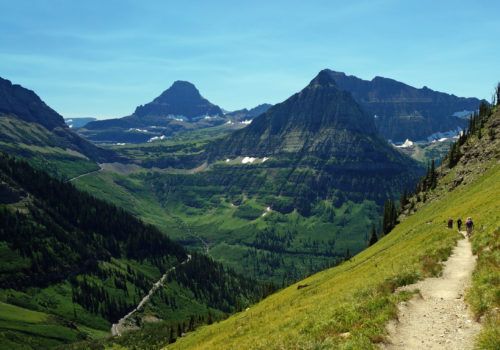 Day 2: Logan Pass To The Highland Trail
This morning you will head east to Glacier National Park. you will stop halfway to explore trails at Logan Pass where you will find stunning mountain ranges which cross over into Canada. After a day's hiking you will head back to St Mary's for a relaxing evening.
Day 3: Glacier Treks
Today you are given the option to hike with the guide or hike independently. There are so many trails to choose from all offering different levels of intensity.
Day 4: Horse Riding
After a leisurely morning you will depart St Mary's and head to the main gateway for Glacier National Park. In the afternoon you will embark on a horseback ride along the ridges and valleys looking deep into Glacier National Park. If you would rather not ride, then you can opt for a massage at the spa. The evening is at your leisure.
Day 5: Two Medicine Valley
Today you will be hiking in the Two Medicine Valley. Most hikes are accessed by a scenic boat tour, once there you have the option to go on hikes or stay on the boat.  Longer hikes will take you to Cobalt Lake, No Name Lake, or all the way up to Dawson Pass. You can then catch a return boat or hike back to the visitor's center.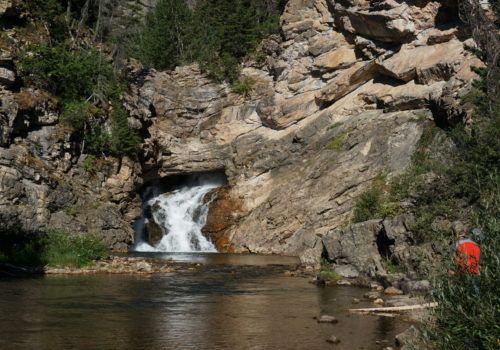 Day 6: Rafting On The Flathead
Today you will embark on an exciting rafting excursion on the Middle Fork of the Flathead River. The river consists of a mixture of gentle and slightly more challenging rapids. After you will head back to Whitefish for your last two nights.
Day 7: Zipline At Big Mountain Resort
You'll have a full day of rest and relaxation, feel free to use to hotel's heated pool spa or treat yourself to a massage. For those wanting to end their trip with adventure, then the morning's zip line excursion is perfect. Fly through the trees and see the splendid views of the resort and beyond. In the afternoon you are free to explore the town or relax in the hotel. The evening you will be invited to the farewell dinner where you can share all your fond memories with members of the group.
Day 8: Departure
Today you will head to the airport where you will catch a flight to your next destination.