Join an all-gay charter and spend 13-days exploring the best of Cambodia and Vietnam. You'll be sailing in style down the vast Mekong River on all all-suites, luxurious ship. The ship's French colonial design compliments the style of the homes that once filled the streets of Saigon. You'll enjoy the wisdom of an expert guide, a meticulously plotted itinerary and most meals and drink are included.
In Cambodia, you'll visit the temples of Angkor Wat, Phnom Penh, the Killing Fields, the reclining Buddha and much more. This is a great way to discover the wonders of Asia in style.
More Information
3 nights hotel accommodations in Siem Reap, including daily breakfast, two lunches and one dinner
7-night cruise including all meals
2 nights hotel accommodations in Saigon, including daily breakfast, one lunch and one dinner
The cruise includes locally produced soft drinks and alcoholic beverages
Daily shore excursions and touring on land and cruise
International Flights
Travel insurance
Day 1: Siem Reap
When you arrive at the airport you'll be met by one of our representatives and transferred to our elegant hotel. Once you've settled in the hotel, we'll have a meet and greet at 17:30.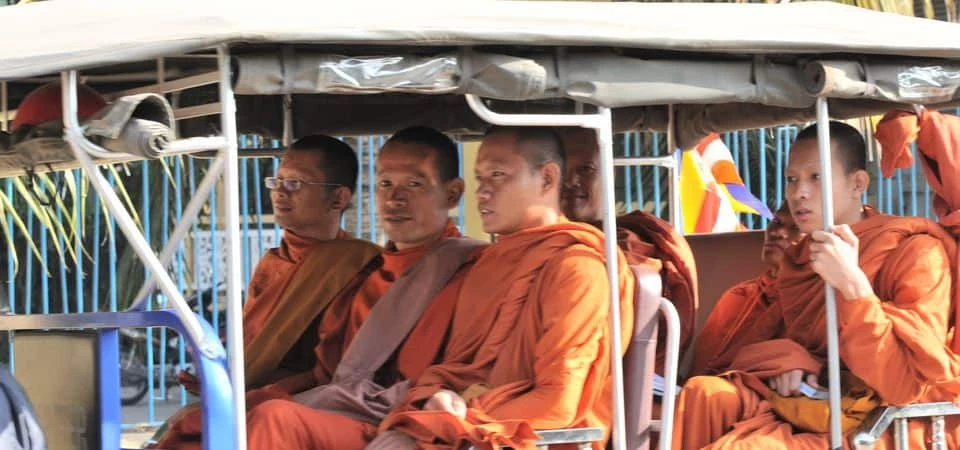 Day 2: Siem Reap
Once settled in your hotel, your adventure begins at Angkor Wat, Cambodia's most well-known landmark and the biggest religious settlement in the world no less! Not only this but you'll be able to discover the many things that the city centre of Siem Reap has to offer on a traditional tuk-tuk; in addition to the captivating culture at Banteay Srei and Banteay Samre, two terrific temples dedicated to the Hindu Gods. Your time in Siem Reap goes out with a bang at the tremendous Ta Prohm.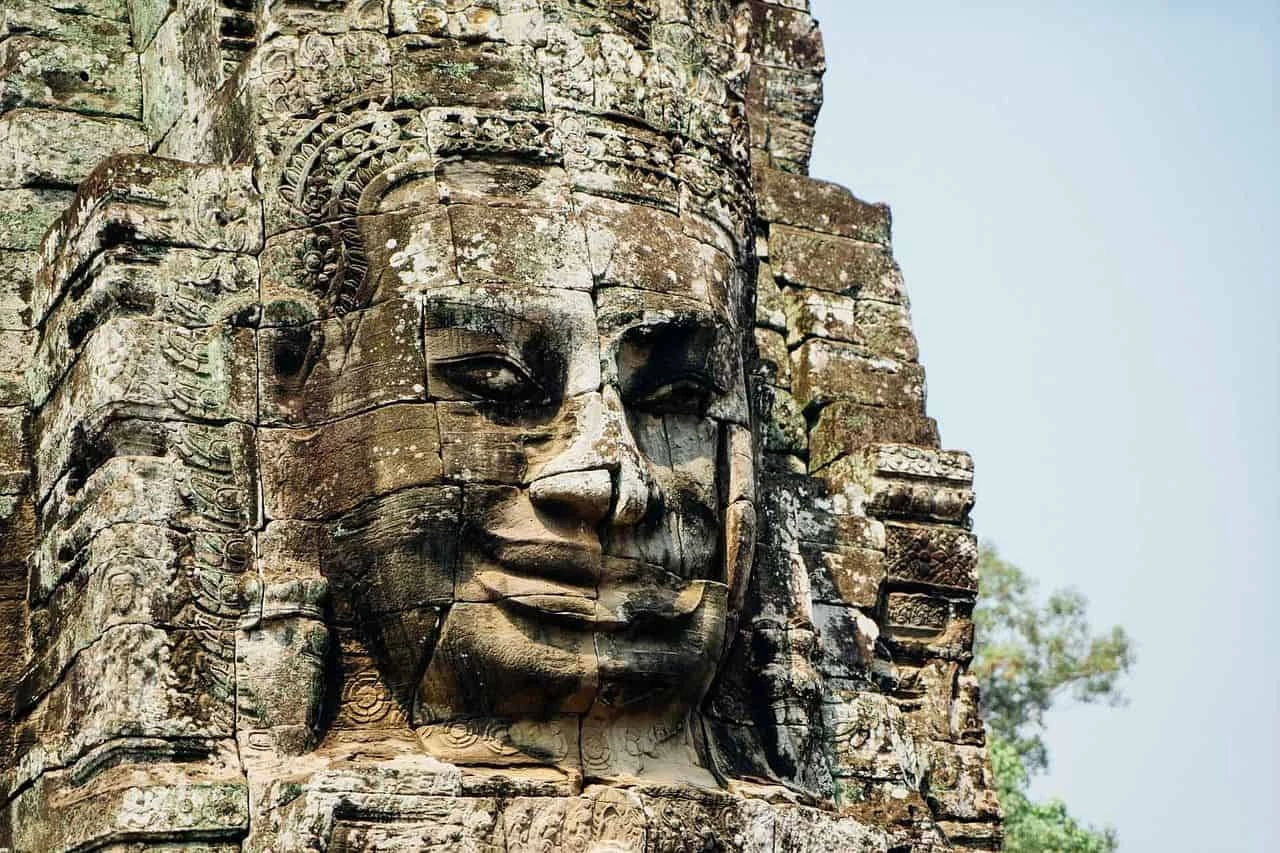 Day 3: Siem Reap
Today we'll be heading to Angkor Tom for a guided tour of the temple of Bayan. We'll then walk along Terrace of the Elephants and the Terrace of the Leper King to Ta Prohm. This is one of the most spectacular temples in Cambodia. It's been submerged in the jungle. Tree roots like tentacles envelop the centuries-old building.
After lunch, we'll head to Banteay Srey, the most artistically accomplished temple in Angkor. Evening at leisure.

Day 4: Siem Reap / Kampong Cham / Embarkation
After a relaxing morning, we'll head to Kampong Cham, have lunch, and then embark the ship. We'll meet the crew, have a welcome briefing and then enjoy a Cambodian meal in the Le Marche Dining Room.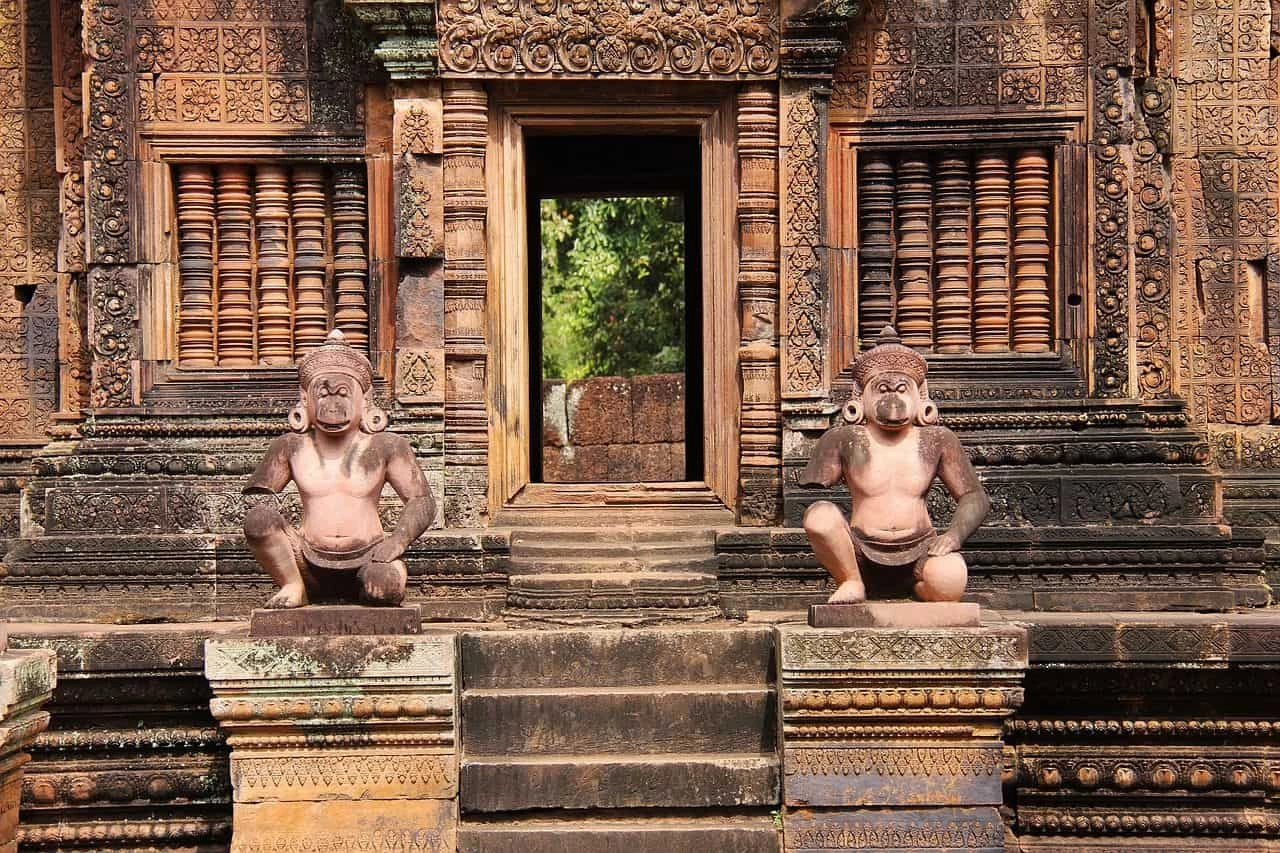 Day 5: Wat Hanchey / Angkor Ban / Phnom Penh
In the morning, we'll head to the Wat Hanchey monastery and receive a traditional Buddhist Water Blessing. We'll explore the monastery and then descend 303 steps as we return to the ship.
Over in Angkor Ban, we'll catch a glimpse of daily life in Cambodia. This will include a visit to a private home. We'll also visit the local private school and see what a Cambodian school day looks like. As we make our way back to the ship, you'll have plenty of opportunities to take photos.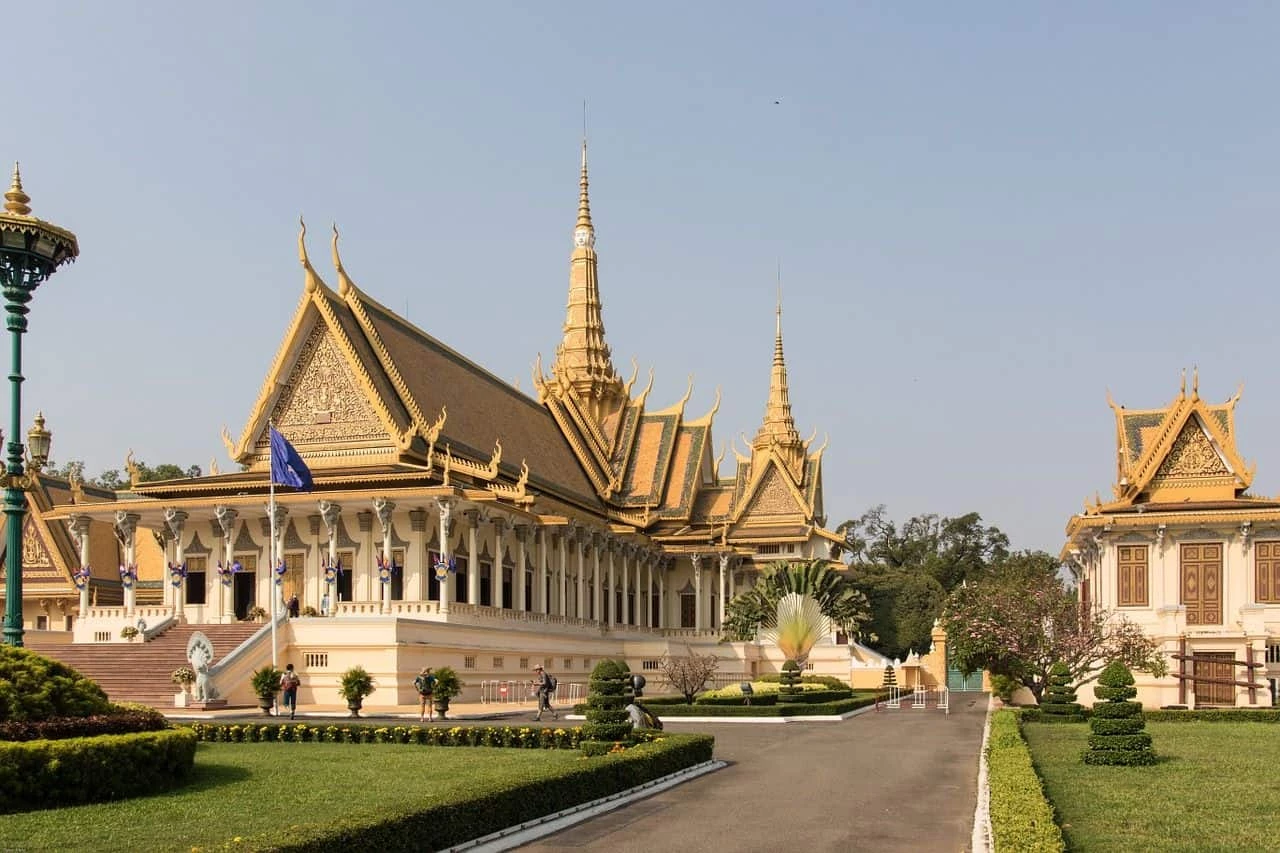 Day 6: Phnom Phen
Your day begins exploring the grounds of the Royal Palace Complex which is set along the ravishing riverfront after which you'll visit the Silver Pagoda, home of the Maitreya Buddha and Cambodia's Emerald Buddha. Following from this you'll get to see the largest collection of Pre-Angkorian and Angkorian artefacts at the open air National museum and then a relaxed afternoon in Phnom Phen.
Before dinner, we'll watch a folk dance performance on board the ship.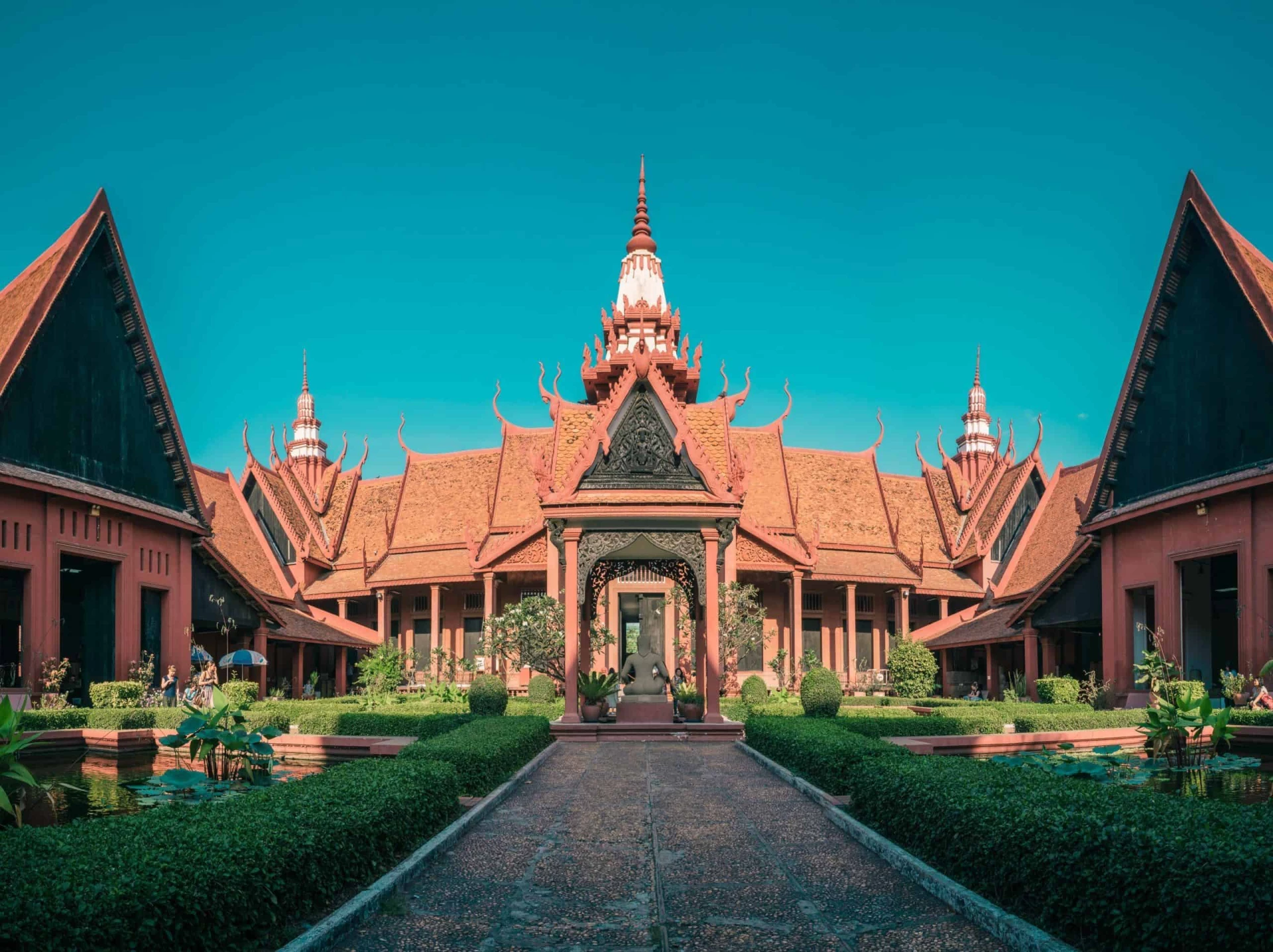 Day 7: Phnom Penh
Today we'll learn about Cambodia's darkest chapter. At the Choeung Ek killing fields, we'll hear about the atrocities committed by the Khmer Rouge regime. Their bizarre attempt to impose a Marxist worker's utopia on the country led to mass poverty, killings and torture.
Afternoon at leisure when we return to the ship. After dinner, we'll have an optional excursion to Phnom Penh's gay bars.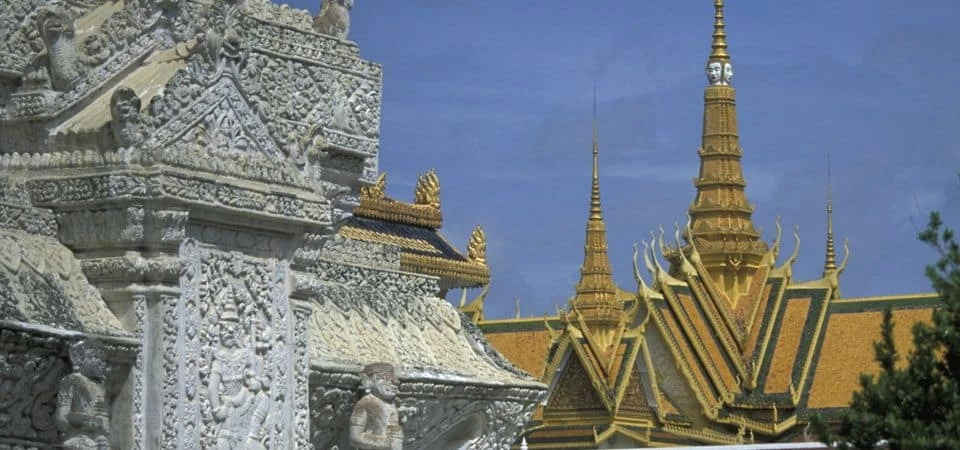 Day 8: Phnom Penh / Border Crossing / Long Khanh Island
Today we'll sail downstream to the Vietnam/Cambodia border. Enjoy the sites of the Mekong River as we cruise to Long Khanh Island.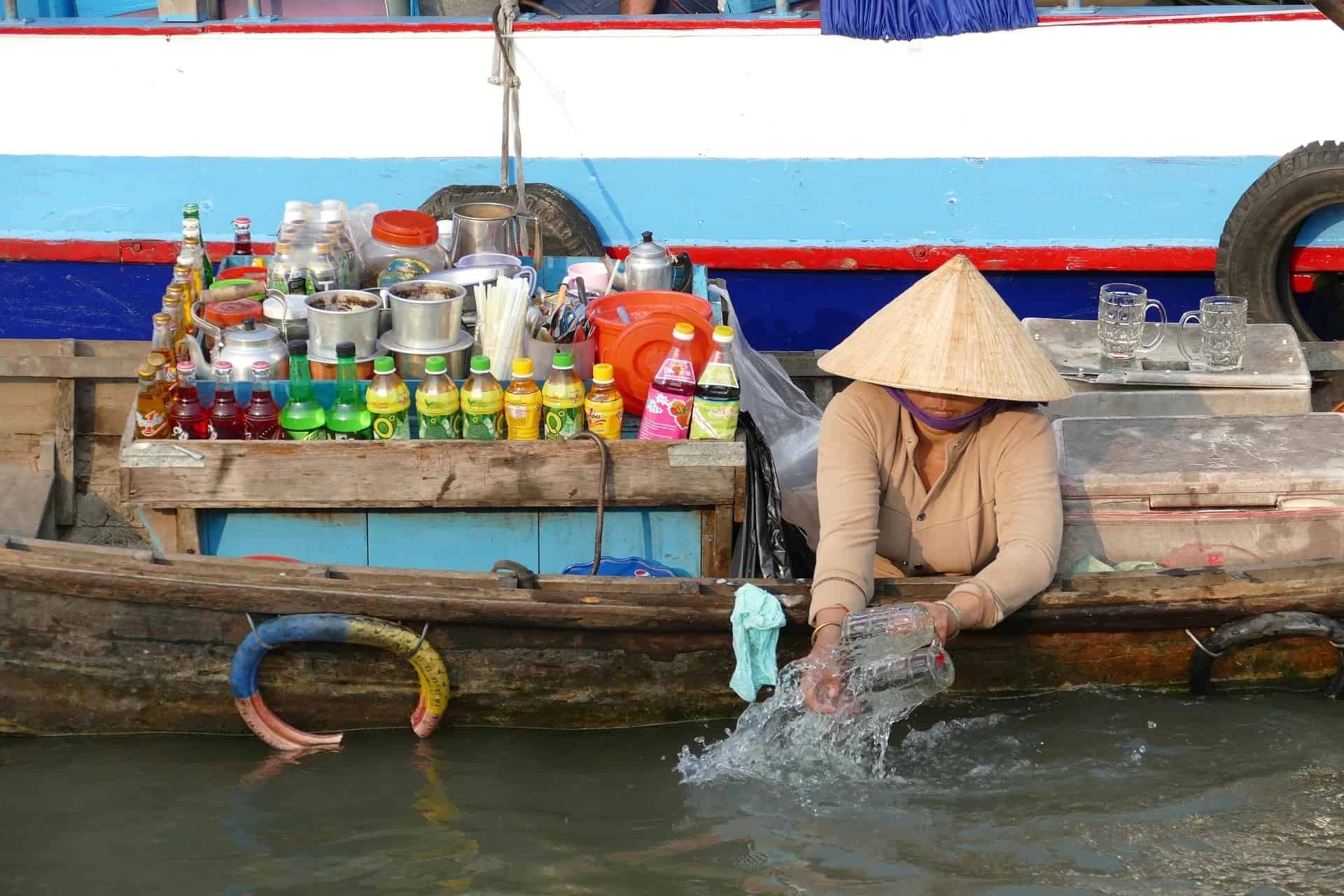 Day 9: Long Khanh Island / Cu Lao Gieng
In the morning, we'll sail to Hong Ngu, an island village that produces Khmer scarves. We'll learn about the weaving process. Some locals are embroidery artists, and they display their art around their homes. As we explore the island, we'll visit the home of a local war veteran.
In the afternoon, our sampan will take us to Gieng Island where we'll visit a local village. We'll sail down an untouched canal and visit Gieng Cathedral.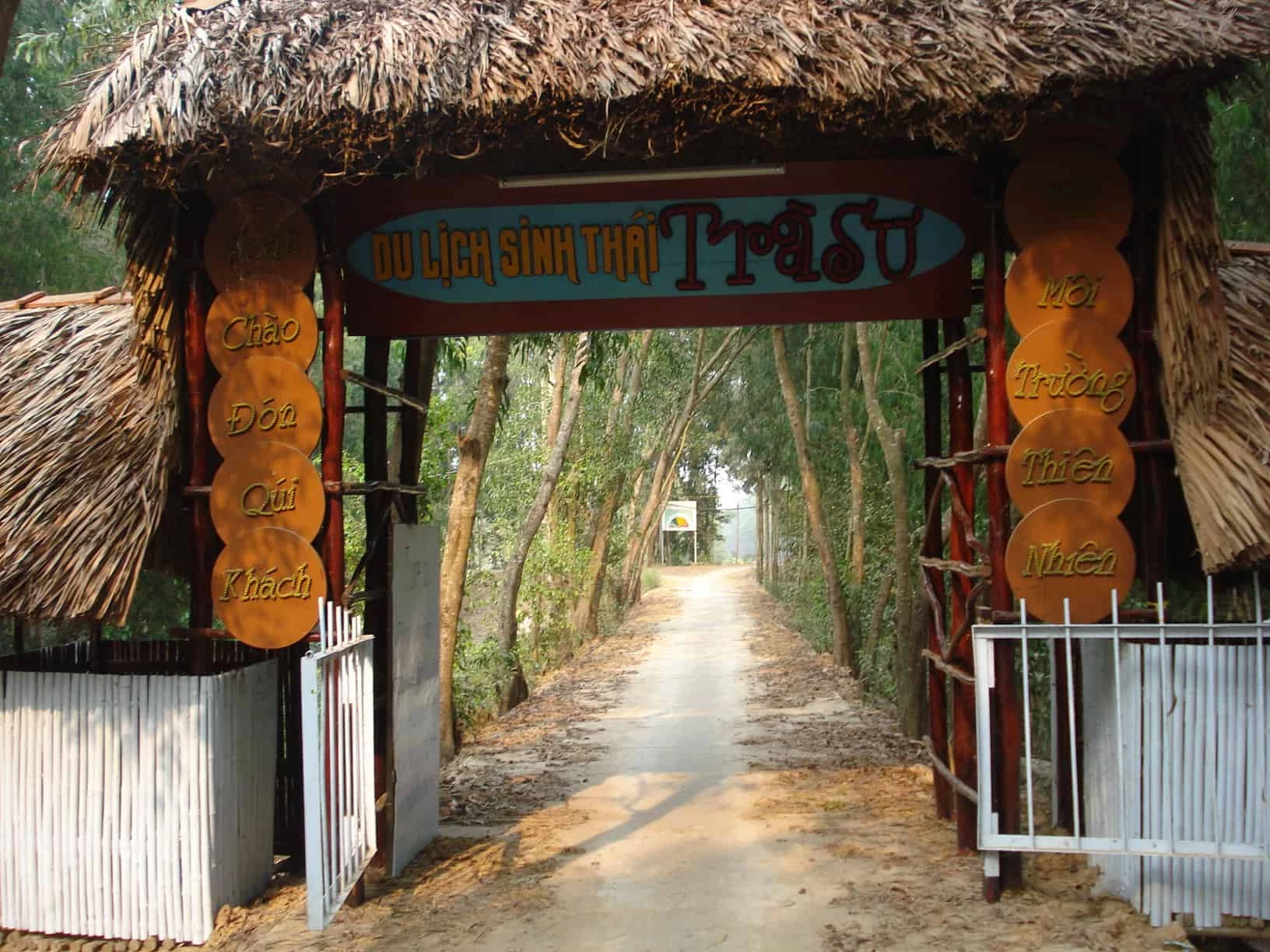 Day 10: Sa Dec/Cai Be
Today we'll arrive in the historical town of Sa Dec, where you will visit the residence of Mr. Hyun Thuy Le, the man who gave inspiration for Marguerite Duras' novel, L'Amant (The Lover), and take a wonderful walk through the town's market. The latter part of your day will see you visiting a traditional rice factory where you can see the production of lots of the rice products, such as rice paper.
When we return to the ship, we'll have lunch and go for a cruise down Cai Be.

Day 11: My Tho (Disembarkation) / Ho Chi Minh City
Today we'll say goodbye to the Mekong Navigator and drive to Ho Chi Minh City. We'll explore the city's beautiful French colonial architecture and have lunch in a local restaurant. Evening at leisure.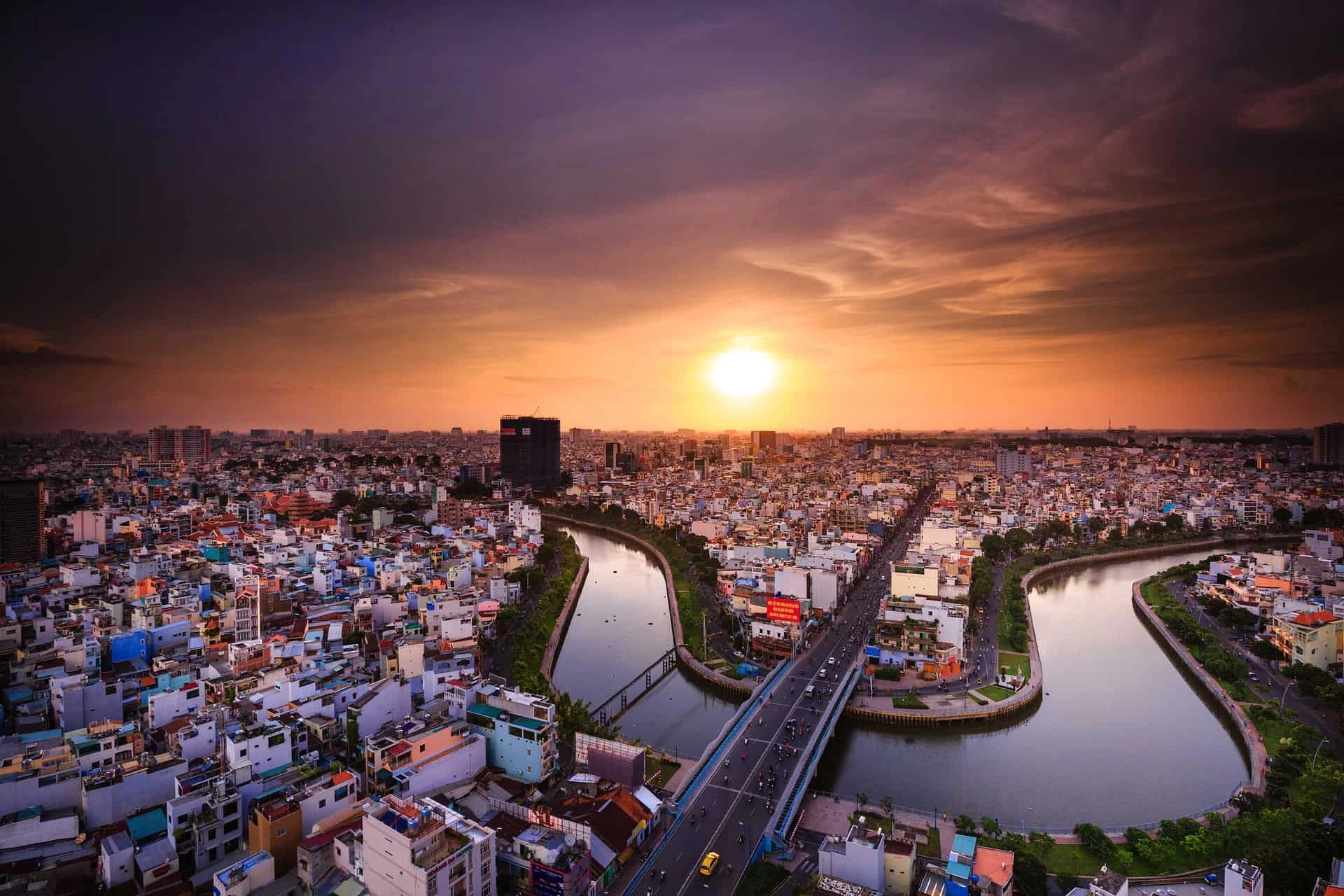 Day 12: Ho Chi Minh City
Your time in Ho Chi Minh starts with a terrific tour of the city's fabulous French Colonial architecture of the Central Post Office and the Notre Dame Cathedral. After which you'll experience the underground passages with a tour of the Cu Chi Tunnels; followed by a farewell dinner complete with lots of multi-cultural cuisines full of colour and flavour; including classic Vietnamese, more exotic foods and traditional French.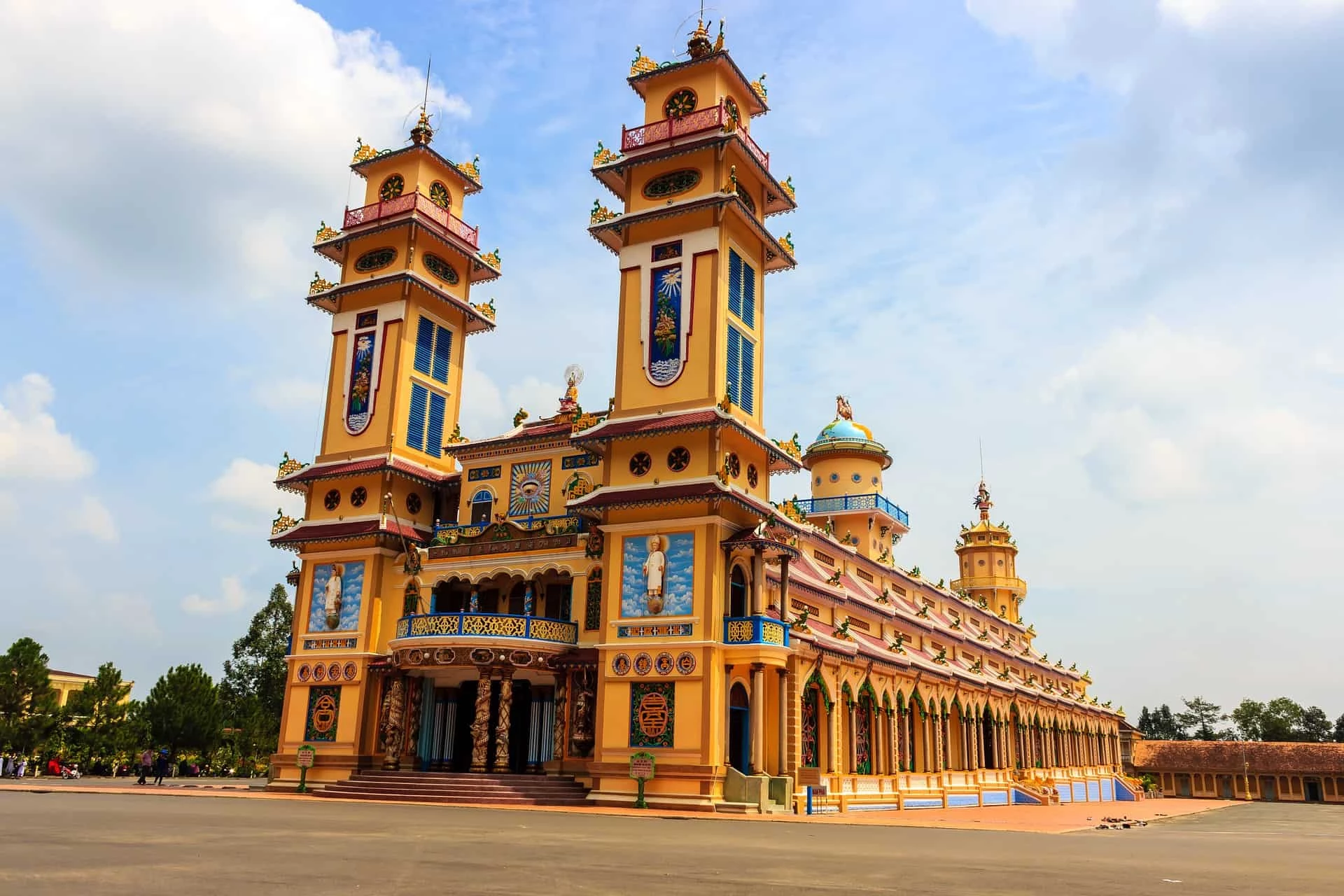 Day 13: Departure
Today your epic adventure comes to an end. You'll be transferred to the airport for your departure flight home.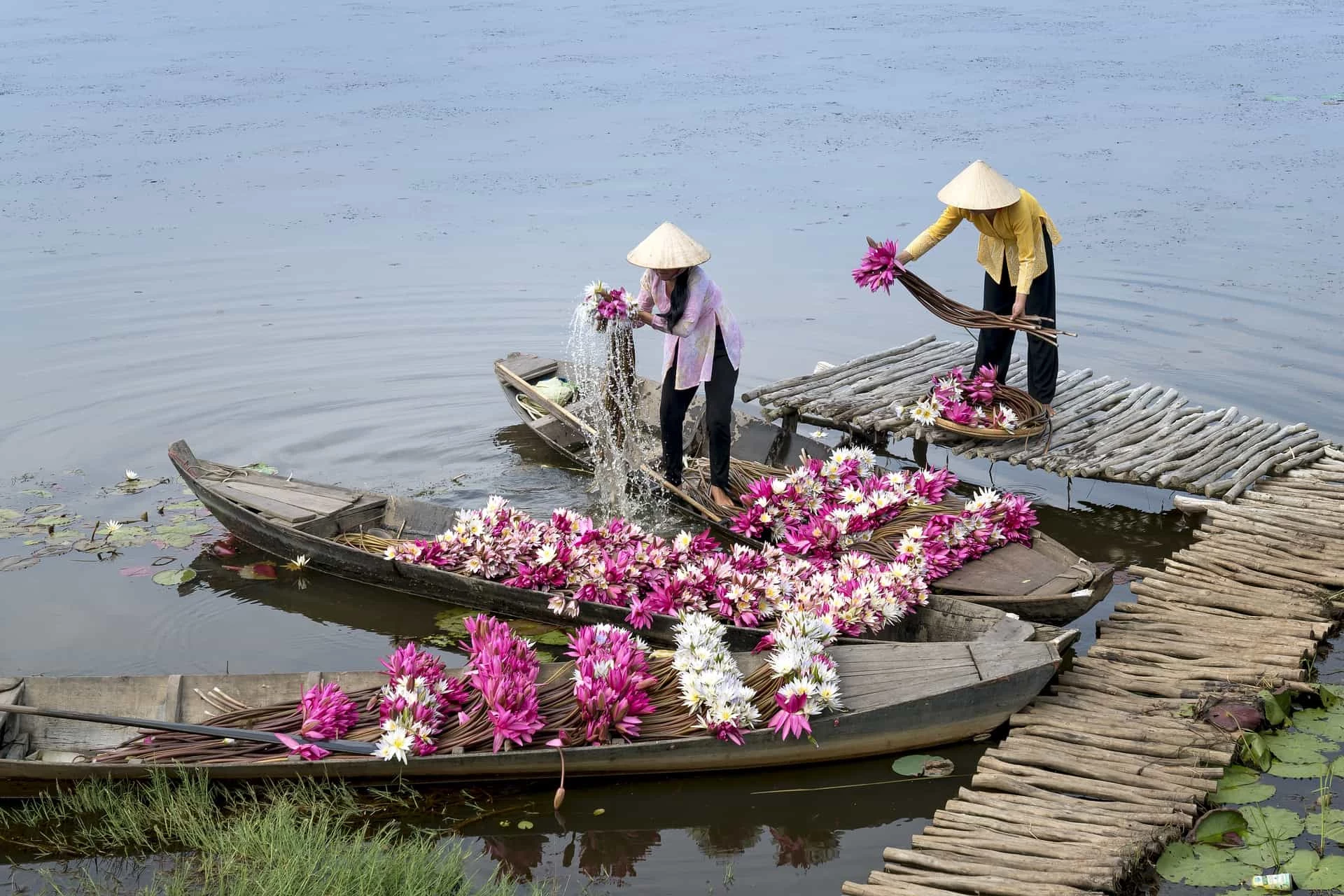 We want to ensure you have the best experience with us so we'll keep working on your itinerary until perfect. You will have your own personal dedicated member of our team who will help build the perfect trip for you.
We pride ourselves in the number of clients that are referred to us by our existing customers. Our 5* Trustpilot rating is important to us, so we encourage you to browse our reviews. They speak for themselves and that's why you are in safe hands.