Offering unforgettable experiences, South Africa is a country that really does have it all; sun, sea, and the adventures of a lifetime. With the perfect combination of world-class cosmopolitan sprawls and untamed natural expanses, South Africa has something to offer any traveller. What's more, the diverse landscapes of the country boast countless luxury hotels, resorts, and exhilarating safari lodges.
South Africa cuisine and art are influenced by its diverse ethnic and cultural heritage, creating a unique and exciting culinary and artistic scene.
South Africa also offers a range of outdoor activities, from hiking and surfing to whale watching and stargazing. With so much to see and do, planning a trip to South Africa can be overwhelming, but it is sure to be a rewarding and unforgettable experience.
Luxury establishments can be found all over the port city capital of Cape Town, where you can board a cable car to climb to the top of Table Mountain which towers above. Equally impressive is sprawling Johannesburg, a true hub of cosmopolitan living and the country's economic powerhouse.
Many travellers flock to South Africa for the unique array of wildlife encounters on offer. A thirst for adventure can easily be quenched through one of South Africa's magical and iconic safari trips. It's on a safari that you will catch views of the incredible 'Big 5' game and more, including hippos, giraffes and rhinos.
South Africa is a country of great beauty and diversity, and it is also home to a number of luxury travel destinations that offer the ultimate in relaxation and indulgence. From the lush greenery of the Garden Route to the golden sands and crashing waves of the Eastern Cape, South Africa has something for everyone.
Whether you want to stay in a grand hotel, a secluded villa, or a private safari lodge, you will find a range of accommodation options to suit your needs. From wine tastings and golfing to safari drives and beach-hopping, South Africa has a range of high, and low-adrenaline activities to keep you entertained. So why not treat yourself to a luxurious holiday in this amazing country?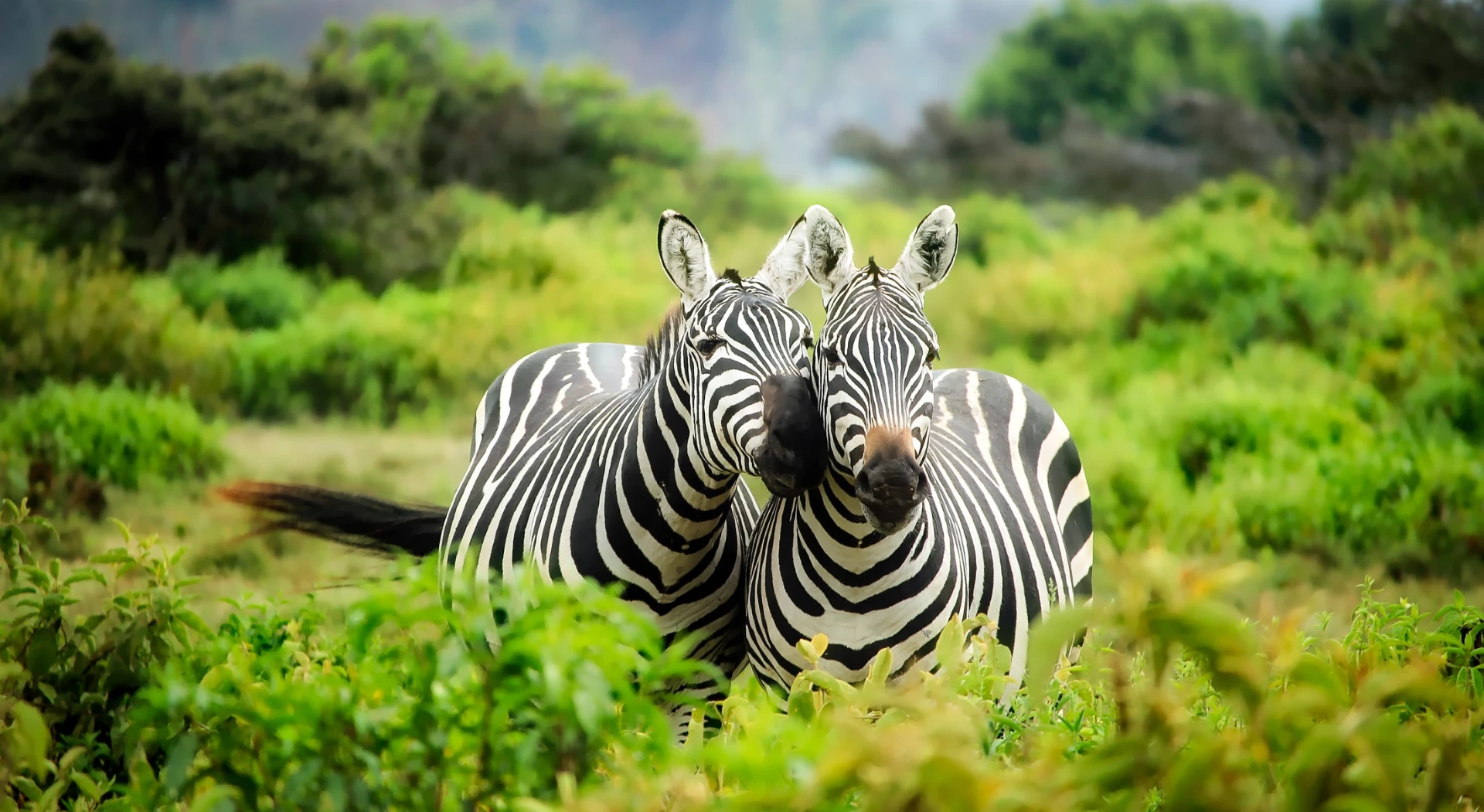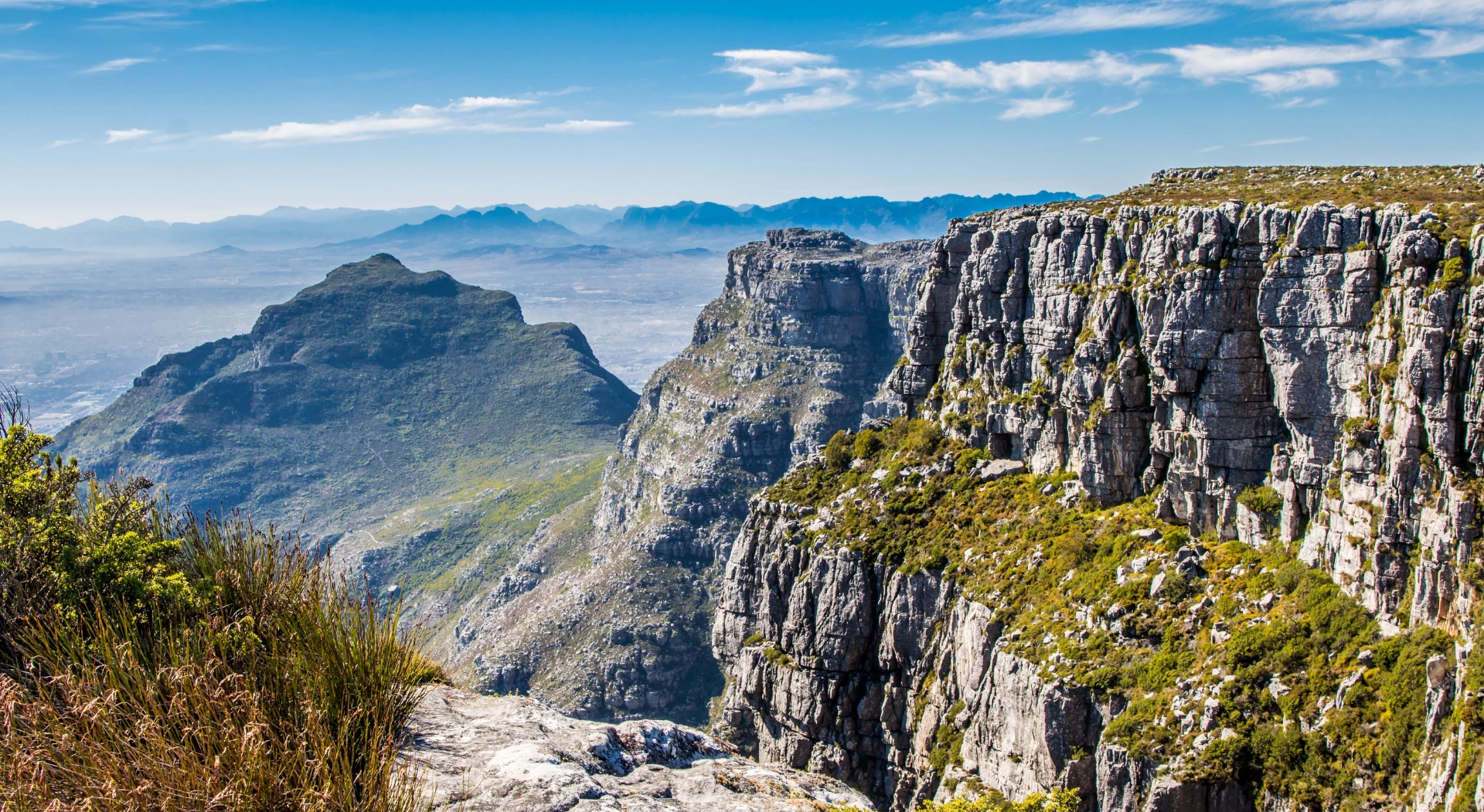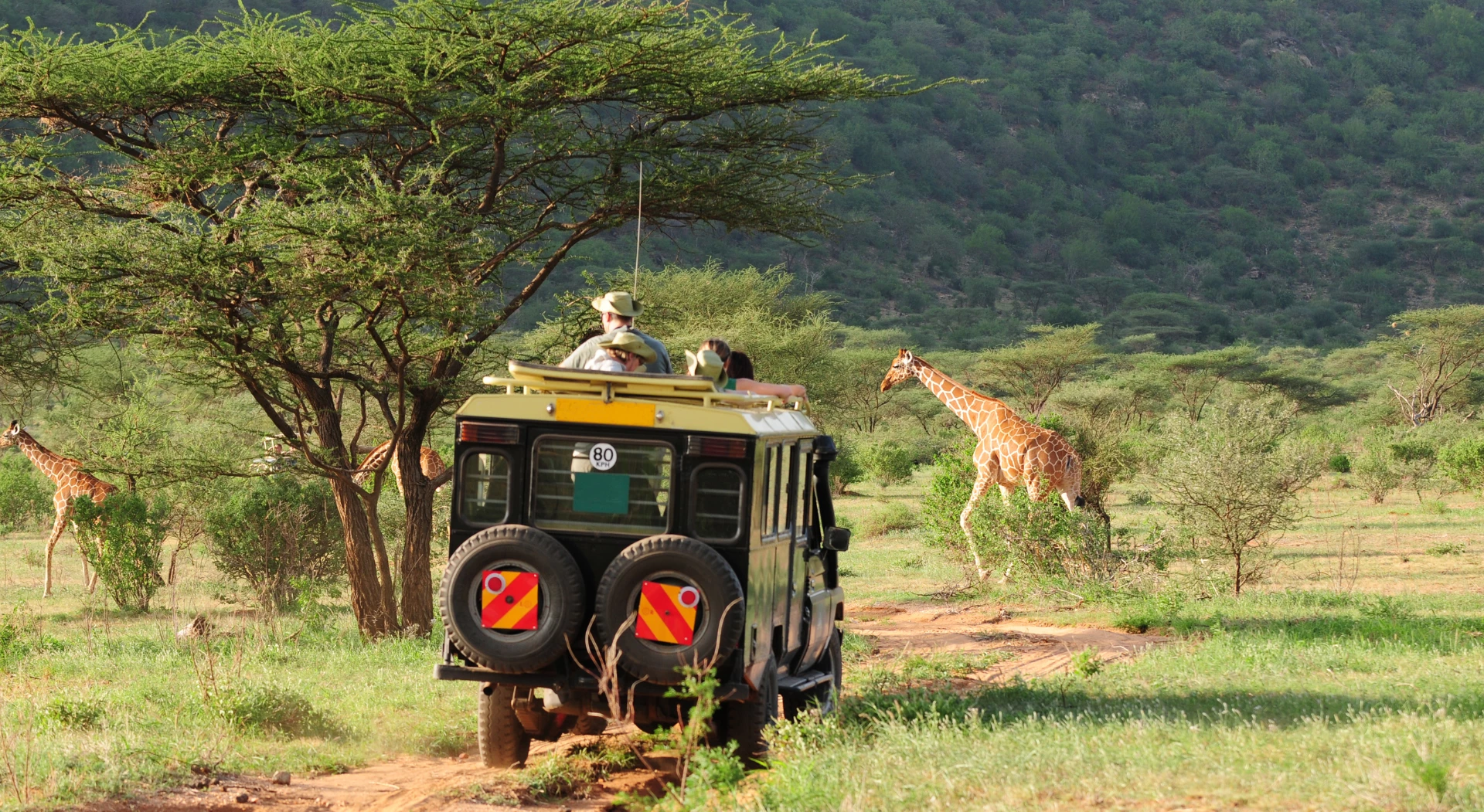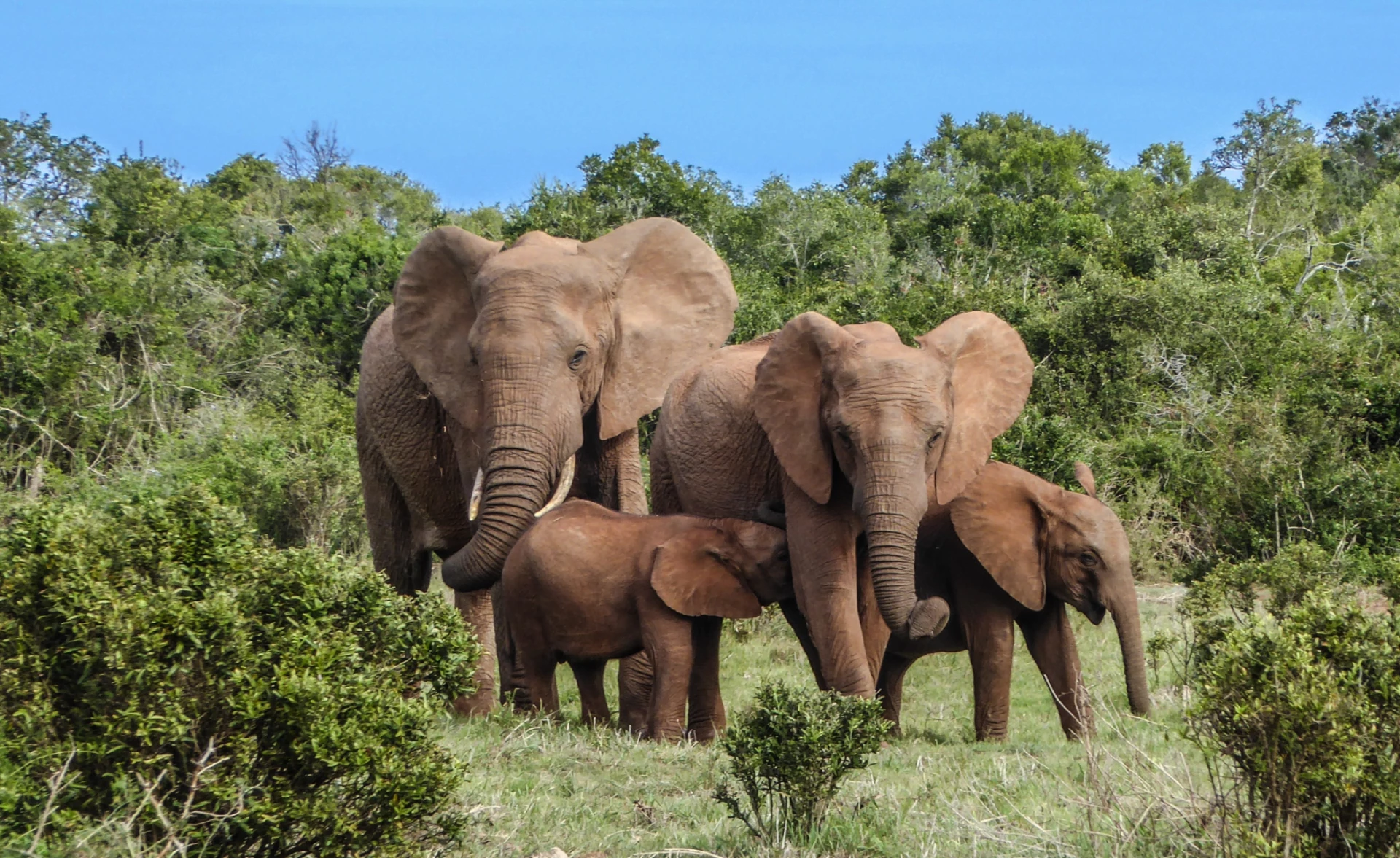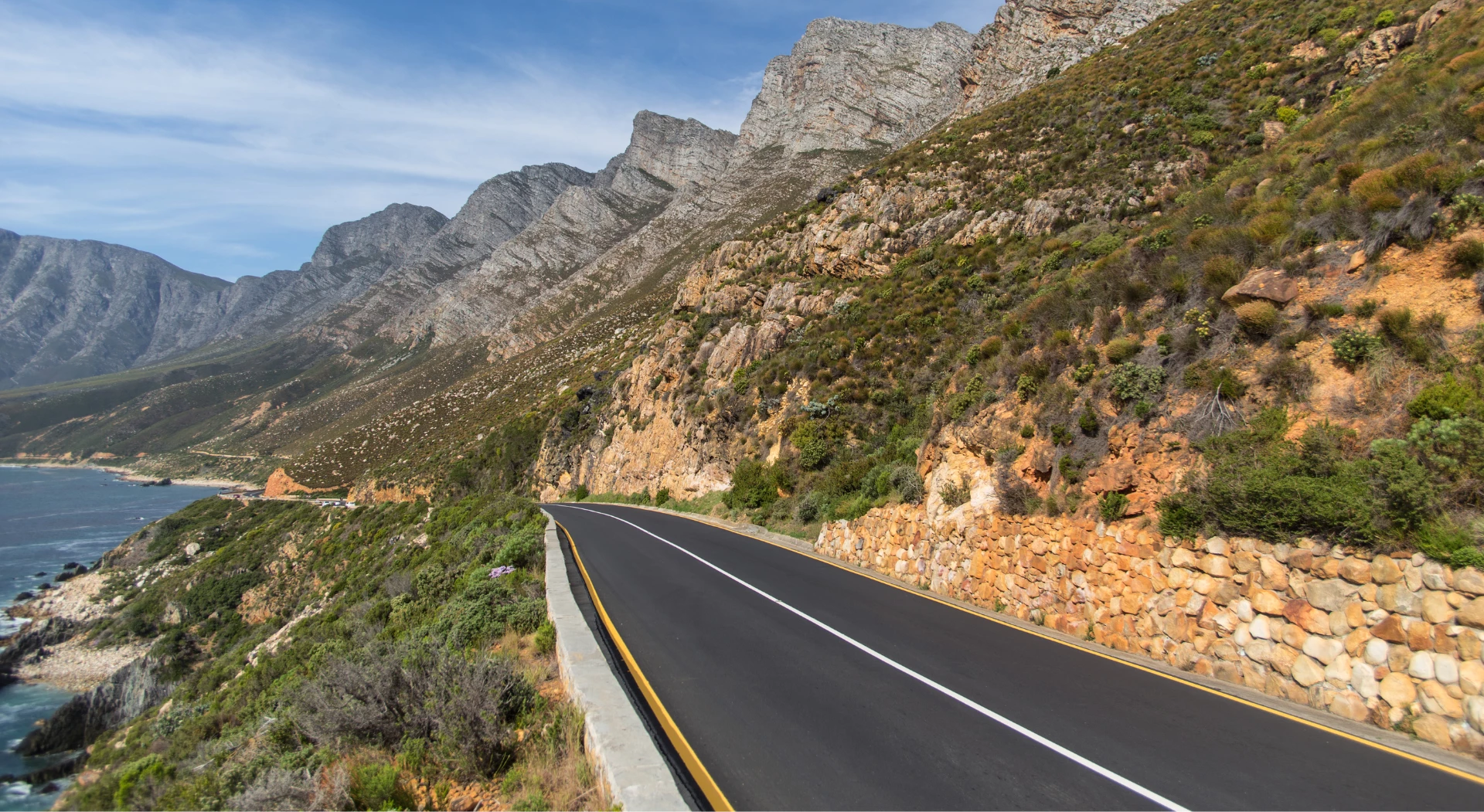 More Trips in South Africa
Dan. M
"If you're looking for personalised service that never compromises on luxury, you can't do better than Out Of Office."

Gill. P
"Out Of Office created the perfect honeymoon for me and my partner."

Mary. J
"There's almost too much to choose from in South Africa, Out Of Office was beyond helpful in helping us plan the dream trip."

Luxury Hotels in South Africa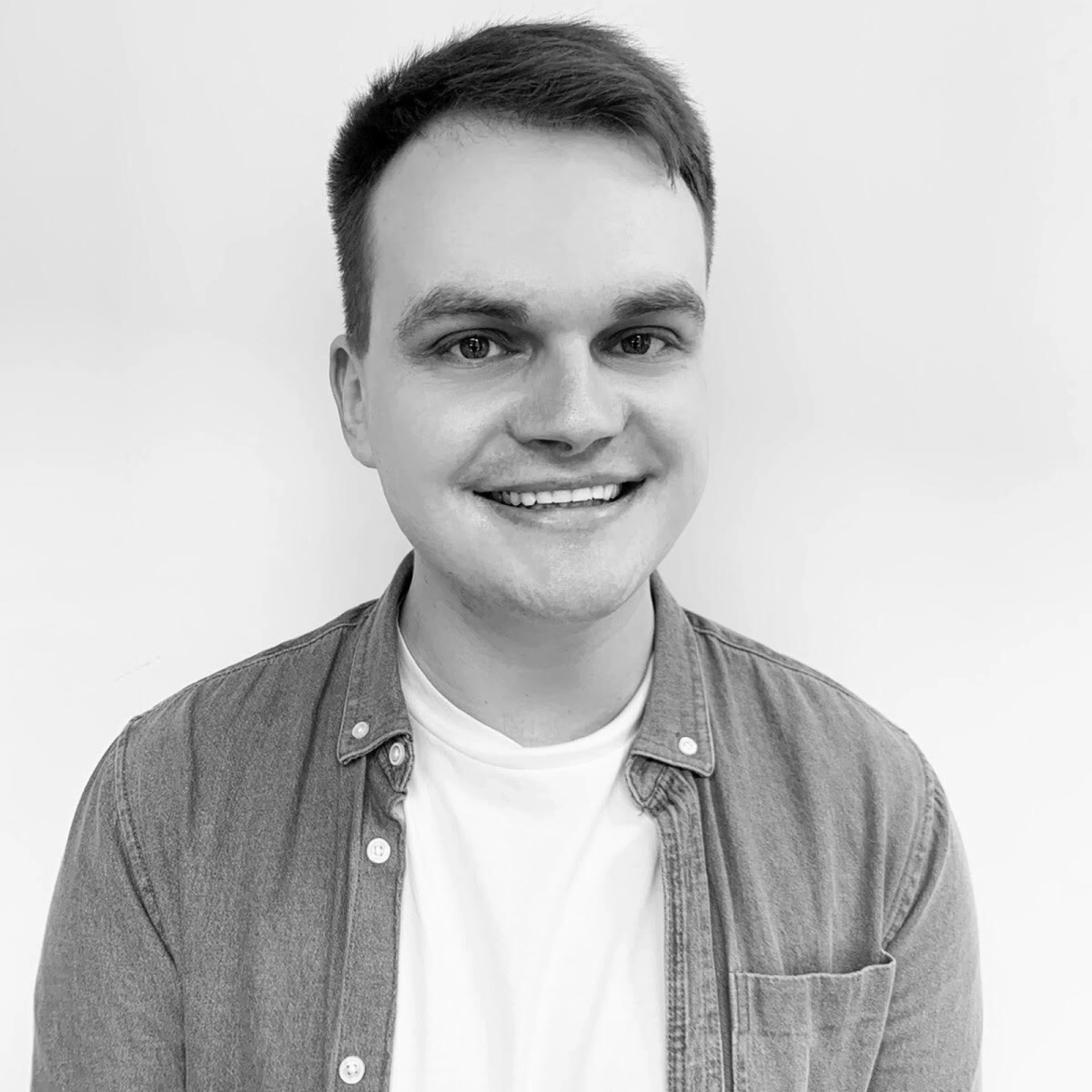 Jaike Rowe
Luxury Travel Expert
---
"The cosmopolitan hub of Cape Town is often overlooked as a fantastic travel destination. It has a palpably vibrant character and a flourishing food scene. I'd recommend it to anyone wanting to experience something completely different. "
Contact us
Featured Experiences in South Africa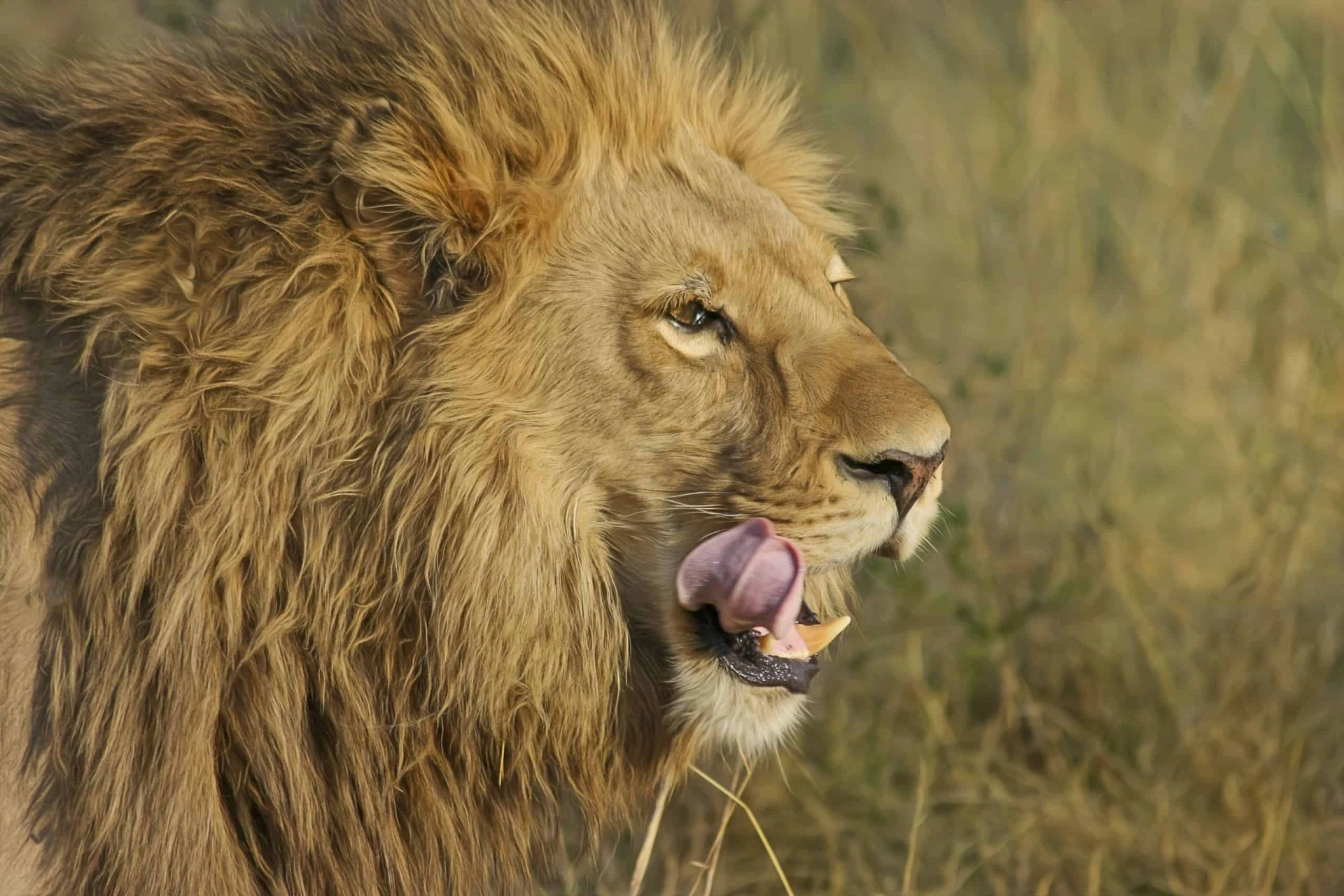 Destination: South Africa
South Africa is a diverse country which offers a wide range of holiday choices. From a South African safari to sampling fine South African wines in the vineyards of Stellenbosch and Franschhoek, the country offers something for everyone.
Most people start in Cape Town where you can visit the iconic Table Mountain and Robben Island, where Nelson Mandela was imprisoned for eighteen years of his incarceration. With beautiful beaches and stunning views, the city is a cosmopolitan haven.
Then pick up a car and head into the winelands to spend a few nights in quaint accommodation ensuring you sample the finest South African wine from the very vineyards in which they are produced.
Driving the Garden Route is also a popular South African holiday idea. With its incredible coastal vistas, it's impossible not to be seduced by the stunning natural beauty. Enjoy South African wildlife, beaches and beautiful lakes and lagoons alongside majestic mountain landscapes that make the Garden Route a bucket-list experience.
No South African holiday would be complete without experiencing a traditional South African safari and game drive. The sheer range of South African wildlife on offer means that finding a quaint resort to enjoy a your favourite cocktail as the sun sets is not optional, it's a must.
Homosexuality is regarded as a complex issue in much of Africa, but in South Africa it's far easier. South Africa is the unofficial gay capital of Africa and you'll find Africa's biggest LGBTQ+ community in Cape Town.
Cape Town boasts a vibrant and open LGBTQ scene centered in lively neighborhoods like De Waterkant. Find buzzing nightclubs, cafes, beaches, and cultural events catering to the LGBTQ community. Cape Town prides itself on diversity and self-expression.
Same-sex marriage has been legal since 2006, and LGBTQ+ people are protected from discrimination by the constitution. However, negative social attitudes can persist in some rural areas of South Africa, so it's wise to be cautious when heading outside of major cities.
South Africa By Month
Summer in South Africa continues in January, with warm temperatures and plenty of sunshine. However, it is also the wettest month in many parts of the country, especially along the eastern coast. Be prepared for occasional thunderstorms and heavy rainfall.
February is still considered summer in South Africa, with warm temperatures and a mix of sunny and rainy days. The rainfall starts to decrease compared to January, but it is still advisable to pack a raincoat or umbrella if you're visiting during this month.
As autumn approaches, March brings slightly cooler temperatures, especially in the evenings. Rainfall continues to decrease, but there may still be occasional showers. It is a great time to explore South Africa's national parks and enjoy outdoor activities.
Autumn takes centre stage in April, where the country's landscapes change to red, orange and yellow tones. Temperatures are moderate on the coast, while inland is a bit cooler. It's an ideal time to embark on one of South Africa's scenic drives.
May is considered autumn in South Africa, and temperatures continue to drop. Rainfall is minimal during this month, making it a great time for outdoor activities and exploring the cities.
Winter arrives in South Africa in June, bringing cooler temperatures, especially in the mornings and evenings. It is advisable to pack warm clothing, as temperatures can drop quite low, especially in the higher altitude regions. Rainfall is generally low during this month.
In July, South Africa experiences its winter season. The weather is generally cool and dry. It is a great time to visit the coastal regions, such as Cape Town, as the weather is mild and there are fewer tourists.
August continues to be a winter month in South Africa. Temperatures remain cool. Rainfall is minimal during this time, making it a good time for outdoor activities and exploring the country's national parks.
September marks the beginning of spring in South Africa. The weather starts to warm up. It is a beautiful time to visit the famous Namaqualand region, as the wildflowers are in full bloom.
October is a transitional month, with temperatures gradually increasing. It is a great time to visit the Kruger National Park, as the wildlife is more active and the vegetation is lush after the rainy season.
November brings warmer temperatures to South Africa. It is a popular time for beach holidays, as the coastal regions offer pleasant weather and warm waters for swimming.
December marks the beginning of summer in South Africa. It is a peak tourist season, with many people enjoying the festive atmosphere and holiday activities. However, it is important to note that December is also the start of the rainy season in some parts of the country.
Table Mountain is a South African landmark, rich with history and majestic views. It's estimated to be over 300 million years old, making this range of mountains one of Earth's oldest mountain formations. Table Mountain boasts unique opportunities for hikers and sightseers, as well as special places held sacred by native tribes for centuries. Visitors to the area are able to experience the cultural heritage that has been embedded in these ancient grounds.
Robben Island, which is located off the coast of Cape Town in Table Bay, South Africa and is a designated UNESCO World Heritage Site, has a rich history. During apartheid, it served as an infamous prison for political prisoners including Nelson Mandella. Even today remains from old prisons and forts are still visible on the island. Robben Island has now been converted into an educational center and memorial to honor those who fought against apartheid.
Kruger National Park in South Africa is renowned for its incredible wildlife safaris. Covering nearly 19,000 square kilometers, Kruger is home to an abundance of animals from lions and cheetahs to giraffes and zebras. With such a diverse range of species, visitors have the chance to see the Big Five as well as hippos and a multitude of birds.
The Franschhoek Wine Tram is a must-do for anyone visiting South Africa's Franschhoek region. On this tour, you'll get to enjoy the beautiful scenery from the comfort and convenience of an open-air tram. Relax and savor the views as you ride along historic roads and travel to various wineries. Whether you're a first-time visitor or a returning traveller, the Franschhoek Wine Tram provides a great way to explore without having to worry about driving.
South Africa's winelands provide a luxurious atmosphere capable of fulfilling the expectations of visitors in search of the finer things in life.
Located in Western Cape, this region offers scenic vineyards and outstanding winemakers. One such area is the quaint town of Franschhoek, famous for its wine tram and known for its French history-inspired ambiance and array of dining opportunities coupled with fine wine. The valley here also envelops more than 40 wineries accompanied by guest houses and spa services for an extra leisurely experience.
Another spot worth visiting is Stellenbosch, well-known for housing South Africa's oldest vineyards and boasting picturesque oak trees down its streets. Accommodations resembling villas or grand houses can be found while participating in one of the city's many tours or events among its award-winning wines.
For relaxation away from viticulture (the cultivation of grapevines if you haven't heard that word before!), travellers may take advantage of hiking trails up the nearby mountains, golfing at championship courses, or reflecting at museums between sips of wine. Boasting both luxury and tangible experiences ideal for any kind trips, South Africa's winelands are a must visit destination that shouldn't be missed.
Johannesburg
Johannesburg, nicknamed Joburg or Jozi, is a major metropolis located in South Africa. From bustling neighborhoods to awe-inspiring skyscrapers, Johannesburg offers an exciting range of opportunities for travellers – whether it's exploring the city's culture and history or indulging in its bustling nightlife. No matter what your interests may be, this dynamic city has something for everyone!
Johannesburg is a unique city full of exciting neighborhoods to explore. Visit the trendy Maboneng Precinct where you can appreciate street art, sip delicious drinks in hipster cafes, and enjoy cultural events. Then head to Newtown to see two of Johannesburg's most important cultural institutions – Museum Africa and the Market Theatre.
Located in South Africa's Gauteng Province, Soweto is a vibrant township known for its historical connections to the anti-apartheid movement. Initially established as a housing settlement for black African people during the apartheid era, today it has evolved into one of Johannesburg's most popular tourist destinations.
Johannesburg, the largest city in South Africa, is a mecca for food lovers. Local restaurants serve up a wide array of cuisines ranging from traditional African dishes to international fare. A truly unique experience would be indulging in a braai, a South African style of barbecuing.
If you're planning a South Africa luxury holiday, then Kruger National Park should definitely be on your itinerary. Located in the northeastern part of the country, Kruger National Park is one of the largest game reserves in Africa and is home to an incredible array of wildlife, including the Big Five (lions, leopards, rhinoceros, elephants and buffalos).
There are a number of ways to experience the Kruger National Park on a luxury holiday. One option is to stay at one of the park's luxurious safari lodges, which offer comfortable and stylish accommodations, gourmet meals, and spa treatments.
From your lodge, you can go on guided game drives to spot the park's wildlife, or take part in other activities such as guided walks and cultural tours. Relax in the day by your property's pool and wrap yourself up in a good book.
Another option is to take a hot air balloon ride over the park, which offers breathtaking views of the landscape and its inhabitants. There are also a number of luxury camps located within the park, which offer a more intimate and exclusive safari experience.
In addition to game drives and other safari activities, properties at Kruger National Park also offer a range of other attractions for luxury holiday-goers to enjoy. These include visits to local villages, where you can learn about the culture and way of life of the park's communities, and golfing at one of the region's championship courses. Overall, the Kruger National Park is a must-visit destination for anyone planning a South Africa luxury holiday.
The weather is lovely; afternoons are around 26°C/79°F and the skies are mostly blue. It still rains occasionally, but usually not for long.

The weather is lovely; afternoons are around 26°C/79°F and the skies are mostly blue. It still rains occasionally, but usually not for long.

It cools down at the end of summer. The average high in April is 23°C/73°F and it drops to about 12°C/54°F at night. Rainfall and cloudy conditions increase, but there are still many lovely days.

It cools down at the end of summer. The average high in April is 23°C/73°F and it drops to about 12°C/54°F at night. Rainfall and cloudy conditions increase, but there are still many lovely days.

Rainfall increases with the start of winter. It cools down to an average of 20°C/68°F in the afternoon.

There is regular rainfall and cloudy skies are common. Mornings are usually around 8°C/46°F and afternoons around 18°C/64°F.

There is regular rainfall and cloudy skies are common. Mornings are usually around 8°C/46°F and afternoons around 18°C/64°F.

There is regular rainfall and cloudy skies are common. Mornings are usually around 8°C/46°F and afternoons around 18°C/64°F.

Cloudy conditions are common, but daytime temperatures increase gradually at the end of winter. Afternoons reach temperatures of around 19°C/66°F.

The average afternoon temperature in October is a pleasant 24°C/75°F. Most days are sunny and it only rains sporadically.

The average afternoon temperature in November is a pleasant 24°C/75°F. Most days are sunny and it only rains sporadically.

The weather is lovely; afternoons are around 26°C/79°F and the skies are mostly blue. It still rains occasionally, but usually not for long.

Fly to either Cape Town or Johannesburg direct from a number of international airports. You'll also find flights for an onward journey to places such as Mauritius.

To get to South Africa from the UK, travellers have a few options. The most common way to travel is by air, with several major airlines offering direct flights from London to major cities in South Africa such as Johannesburg and Cape Town. The flight from London to Johannesburg takes approximately 11 hours, and flights to Cape Town take around 12 hours.

There are also indirect flights available, which may involve a layover in another city. In addition to commercial flights, there are also a number of luxury private jet companies that offer flights to South Africa.

To get to South Africa from the US, travellers also have the option of flying directly to major cities such as Johannesburg and Cape Town. The flight from New York to Johannesburg takes around 17 hours, and flights from Los Angeles to Johannesburg take around 15 hours. As with travel from the UK, there are also indirect flights and private jet options available.

It is important to note that travellers from both the UK and the US will need a valid passport and potentially a visa in order to enter South Africa. It is recommended to check with the South African embassy or consulate for the most up-to-date information on entry requirements.

We want to ensure you have the best experience with us so we'll keep working on your itinerary until perfect. You will have your own personal dedicated member of our team who will help build the perfect trip for you.

We pride ourselves in the number of clients that are referred to us by our existing customers. Our 5* Trustpilot rating is important to us, so we encourage you to browse our reviews. They speak for themselves and that's why you are in safe hands.

Make an

enquiry

---

Email

info@outofoffice.com

To start planning your trip, please call us or complete the enquiry form and one of our team of experts will contact you as soon as possible for an initial consultation to discuss your travel plans in more detail.

All the prices on our website do not include flights. We can, of course, arrange them for you.