South Africa Weather and Events in July
---
Nestled within the vast Southern Hemisphere, South Africa beckons travelers with its enchanting landscapes and a rich tapestry of cultures. Distinguished by its diverse climate, the country boasts a myriad of weather conditions that shift throughout the year. Delving into the intricacies of these weather patterns not only aids in planning the perfect vacation but also allows you to make the most of your South African adventure.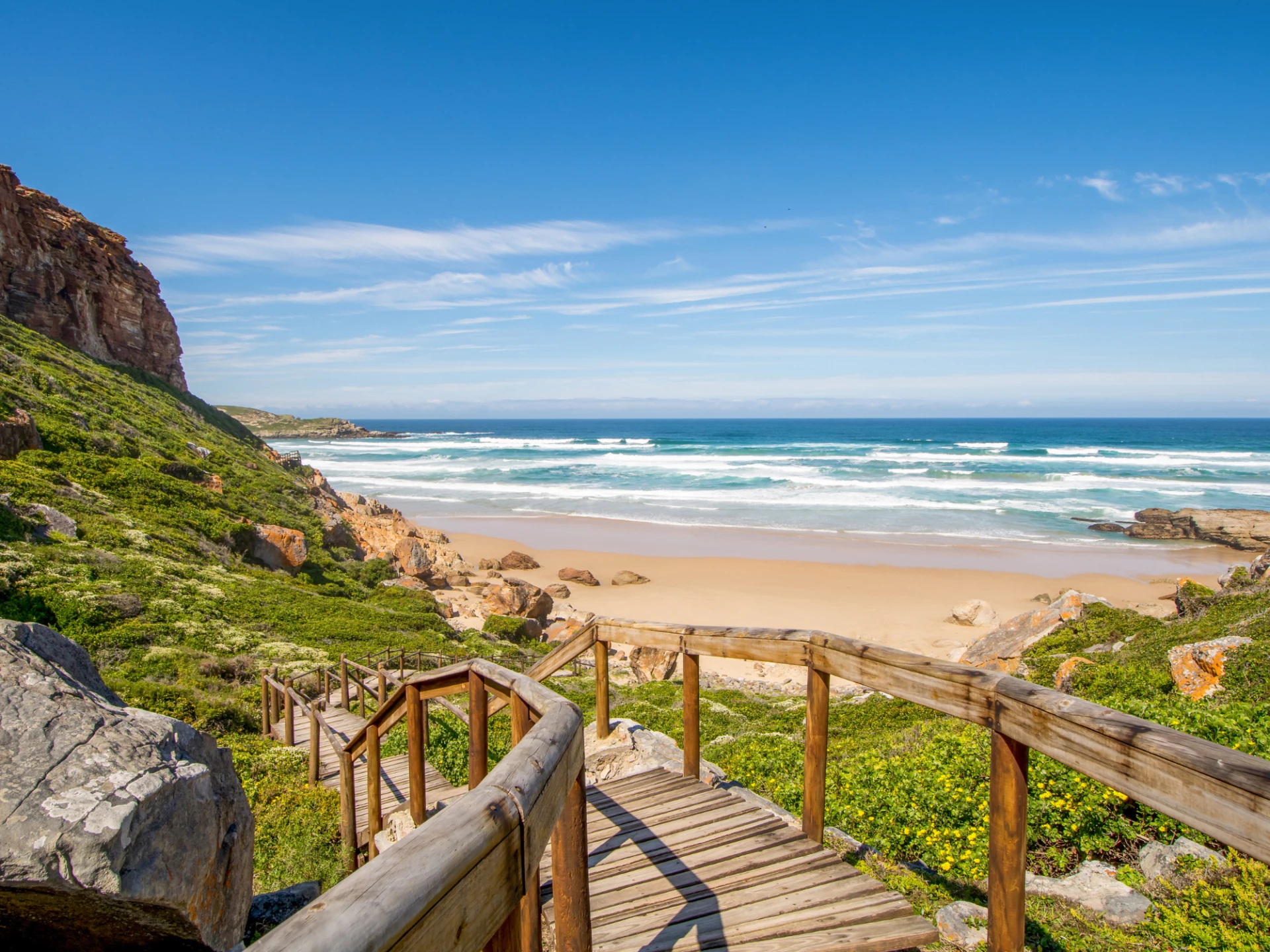 What's the weather like in South Africa in July?
As the calendar turns to July, winter's grip maintains its hold on South Africa. This month is characterized by cold and dry conditions in many parts of the country, making it a favorable season for wildlife enthusiasts embarking on safari adventures. With the arid landscape parched, animals congregate around waterholes, presenting a spectacular spectacle for observers. Travelers should come prepared with ample warm clothing to ensure comfort while exploring the interior regions, which remain veiled in clear, crisp days.
---
About Out Of Office
Out Of Office is a luxury tailor-made travel company with a focus on delivering exclusivity and inclusivity. Our passion for global adventure is matched only by our deep commitment to delivering exceptional five-star service.
Everything we do is customised and designed especially for you – our valued customer – based on your exact personal requirements. Each member of our team is widely travelled. This means you get access to first-rate travel insights and the best possible advice from our team of luxury travel experts.
---
In Cape Town temperatures hit a max of 18.7°C (66°F) while in Johannesburg they reach 17.8°C (64°F), and in Kruger National Park they reach 26°C (61.7°F). You'll also find rain during this time, with an average of 85mm in Cape Town, 5mm in Johannesburg and 10mm in Kruger National Park.
Are there any events in South Africa in July?
The Knysna Oyster Festival takes place in Knysna, Garden Route, Western Cape. It spans from the first Friday to the second Saturday of July and includes a forest marathon, a mountain-bike cycling tour, a regatta, a golf championship, and flea markets.
S.A. Fashion Week is held at the Sandton Convention Centre in Johannesburg, showcasing an abundance of new Afro-centric design talent. The event takes place in late July.
The Mr. Price Pro Surfing Classic, including the renowned Gunston 500, occurs on Durban beachfront in mid- to late July, featuring world-class watersports and beach-related tournaments.
Witness the remarkable Sardine Run in the Eastern Cape and KwaZulu-Natal. This awe-inspiring event showcases the migration of around three billion sardines, along with hundreds of predators, from the cold Atlantic to the subtropical waters of the Indian Ocean. It is considered the greatest dive show in the world and rivals the migration of the Serengeti.