Nothing will expand your cultural horizons quite like travel. From the food to the customs to the architecture, getting a feel for another culture truly enriches your life. You notice things that are familiar and also things that are strikingly different. The world's greatest museums and historical sites may be the highlights of your trip. But you can also get culture fix by simply discovering a restaurant off the tourist trail.
Some of our most popular cultural highlights include Machu Picchu, Angkor Wat and Chichén Itzá. Once you have an idea of the kind of cultural experience you're looking to build your itinerary around, then get in touch with your requirements and one of our concierge team will be in touch with you to build the perfect itinerary for you.
Call our travel experts on
+44 (0)20 7157 1570
Recommended reading
My Journey To Machu Picchu
Featured Cultural Vacations
Peru

From 7 days - Tailor-made from

£1295

Did someone mention bucket list? This extraordinary itinerary takes you to one of the seven wonders of the world – Machu Picchu. Exploring Peru you'll learn about the history of Lima before flying to the Sacred Valley. You'll travel to...

View Itinerary

Italy

From 10 days - Tailor-made from

£2745

No other country has an artistic heritage quite on a par with Italy. A disproportionate amount of the world's greatest artists were Italian. Truman Capote likened being in Venice to "eating an entire box of chocolate liqueurs in one go." You'll...

View Itinerary

France

From 10 days - Tailor-made from

£5775

France boasts a great artistic heritage. By the middle of the 19th-century Paris was the undisputed epicentre of art and fashion. All other European countries looked on with envy. From the galleries of Paris to the chateaus of the Loire Valley,...

View Itinerary
Best Culture Vacations
Machu Picchu was built by the Incas in the 15th century. No one knows exactly what purpose it served, but it was clearly a fortress and royal residence of some kind. When the conquistadors invaded Peru and brought down the Inca civilization, Machu Picchu was abandoned and forgotten. It was "rediscovered" in the early 20th-century. It's been the major cultural highlight of Peru ever since. The so-called Lost City of the Incas has to be seen once in a lifetime.
Ayutthaya was once the capital of Thailand. It prospered from 1350 to 1767, when it was overrun by the Burmese. Today and it's a splendid ruin and major cultural highlights of Thailand. It takes roughly an hour to drive from Ayutthaya to Bangkok.
Cancun is a great resort destination and a perennial favourite for Out Of Office travellers. Many of the resorts offer all-inclusive options, so you can unwind and indulge all you like. Eventually, all the relaxation could become exhausting and you may be craving a culture fix. If so, take a trip to Chichén Itzá and catch a glimpse of the Mayan civilization that once prospered in what is now Mexico. The temples are remarkably well preserved.
Editor's Picks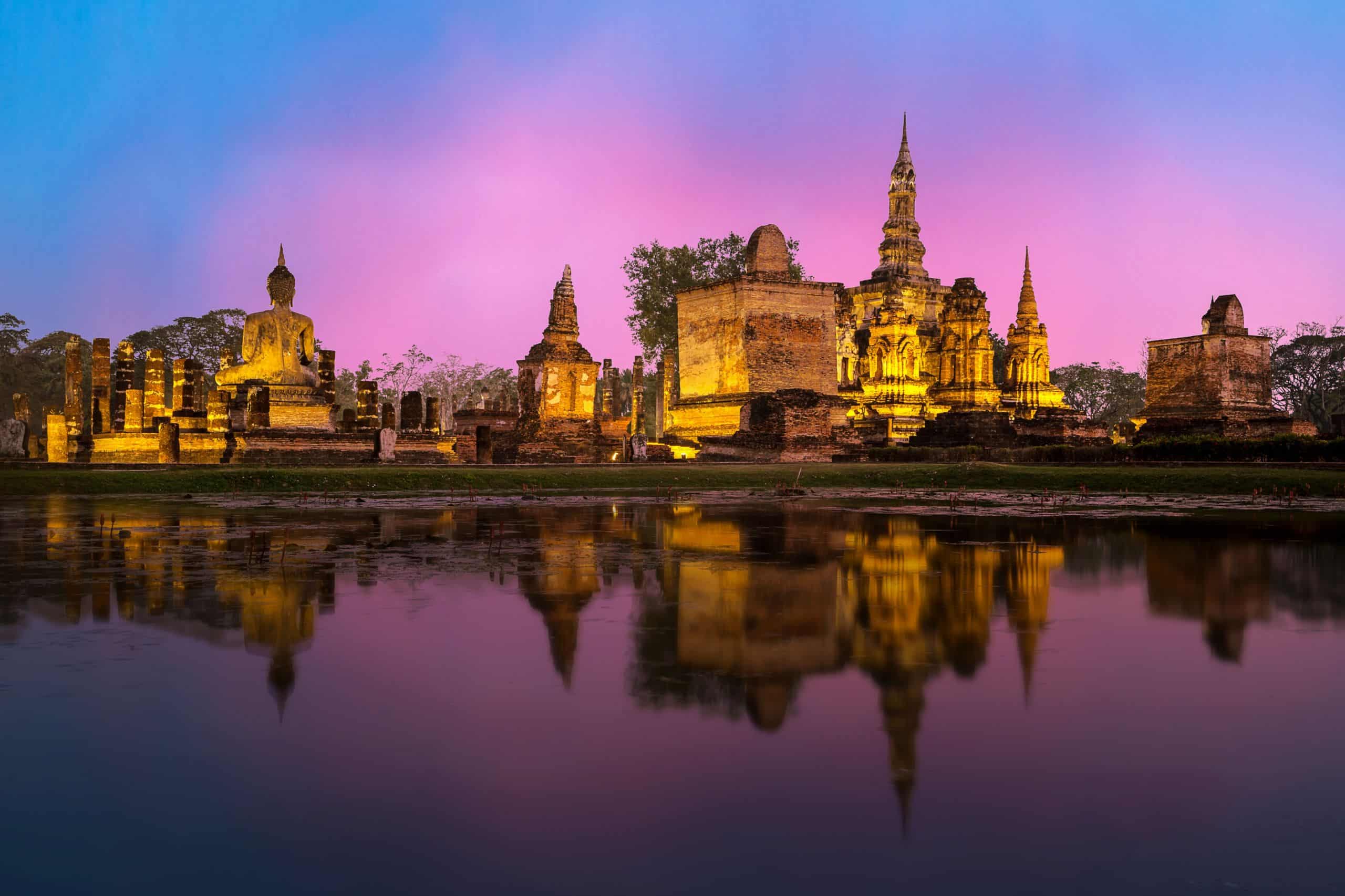 Most Popular Gay Culture Vacations
Browse Itineraries
Other Highlights For A Culture Vacation
Santorini is one of our most popular trips for a romantic vacation. If you're looking for a culture fix in Santorini head to Akrotiri. Here you'll see a rare glimpse of life in the Bronze Age. The Minoans once flourished in these parts until the eruption of Thera unleashed a wave of destruction around 3,500 years ago. The volcanic eruption preserved some of the frescoes painted by Minoan artists. They're some of the world's oldest surviving artworks.
Art enthusiasts will be enthralled by Italy. European aristocrats used to set out on grand tours of the continent to discover the cultural highlights of the Renaissance and antiquity. In many ways, the grand tours created tourism as we now know it. Unless you'd visited Italy and seen its great artworks, you wouldn't have been considered cultured.
The constituent parts of the UK are made up of very ancient cultures. When Lincoln Cathedral was completed in 1311, it was the world's tallest buildings and the first building to ascend higher than the Great Pyramid Of Giza. The UK's vast capital city was originally founded by the Romans, partly abandoned when they left and later the centre of the world's biggest empire. London is a great cultural highlight, as it combines ancient history with hyper-modernity.
Best Hotels For A Cultural Vacation