Located in a remote region of West Iceland, Panorama Glass Lodge offers intrepid travelers the chance to sleep amongst the stars and witness the stunning visuals of the Northern Lights. The property is 1 hour and 40 minutes away from the bustle of Reykjavik, meaning this is one place where you can truly switch off.
Panorama Glass Lodge is a family business that today offers two individually rented luxurious lodges very much geared towards providing a romantic escape in one of the world's most awe-inspiring destinations. Inspired by the simple architecture of the iconic igloo, these glass houses are open-plan spaces that feature glass roofs among their hyper-unique design elements. Panorama Glass Lodge's isolated location and small scale mean that a stay at the property guarantees guests uninterrupted privacy and each cabin comes equipped with a furnished outdoor terrace and private outdoor hotpot. As this isn't technically a Hotel there is no reception or any staff on site.
More information
Views of the Northern Lights
Ideal for honeymoons
Total privacy
Sustainable design
Unrivaled location
Luxury Scandinavian lodges
Known for being one of the most LGBTQ+-friendly countries in the world, same-sex marriage has been legal in Iceland since 2010, and the country was the first in the world to elect an openly gay head of state. Discrimination on the basis of sexual orientation or gender identity is illegal, and the country has a vibrant LGBTQ+ population.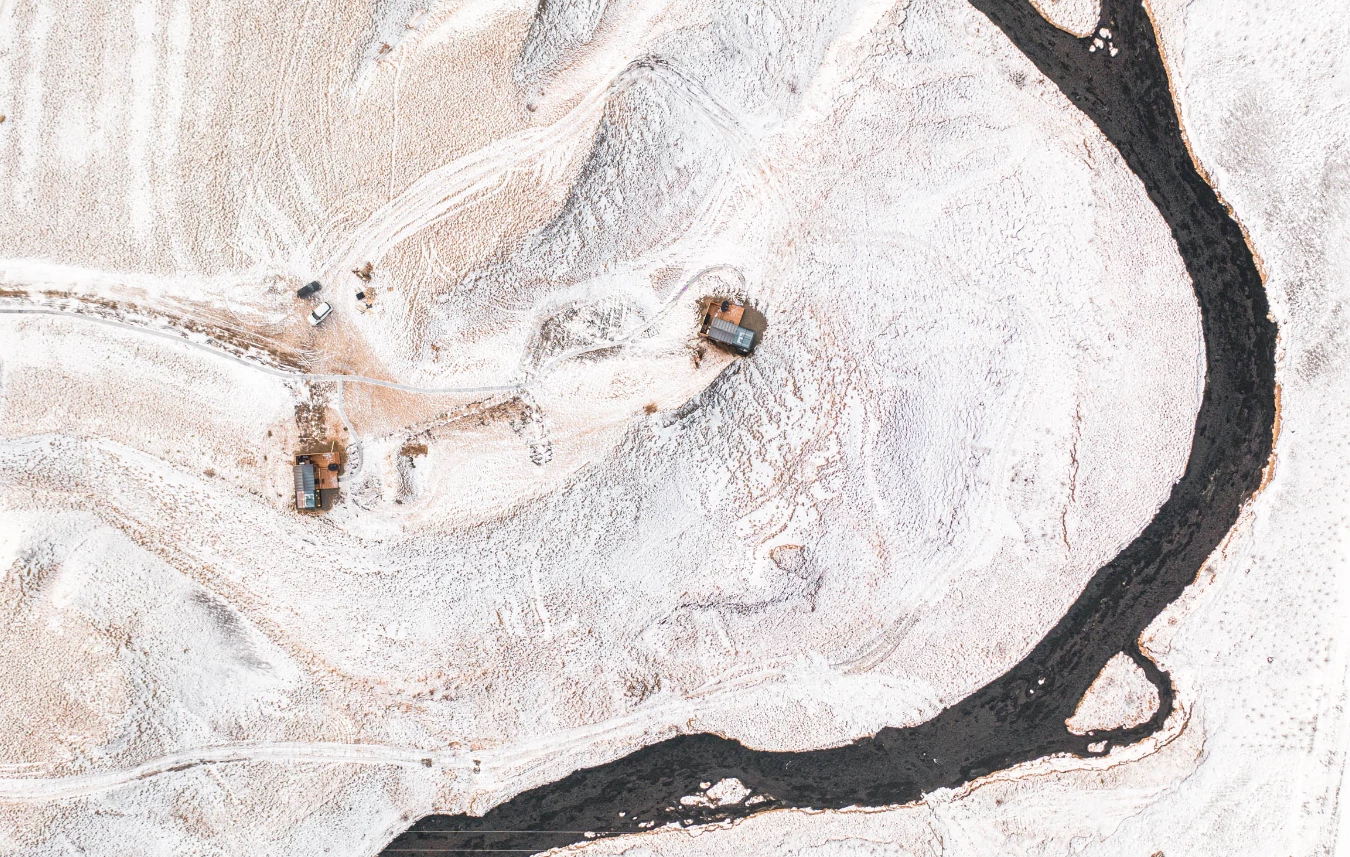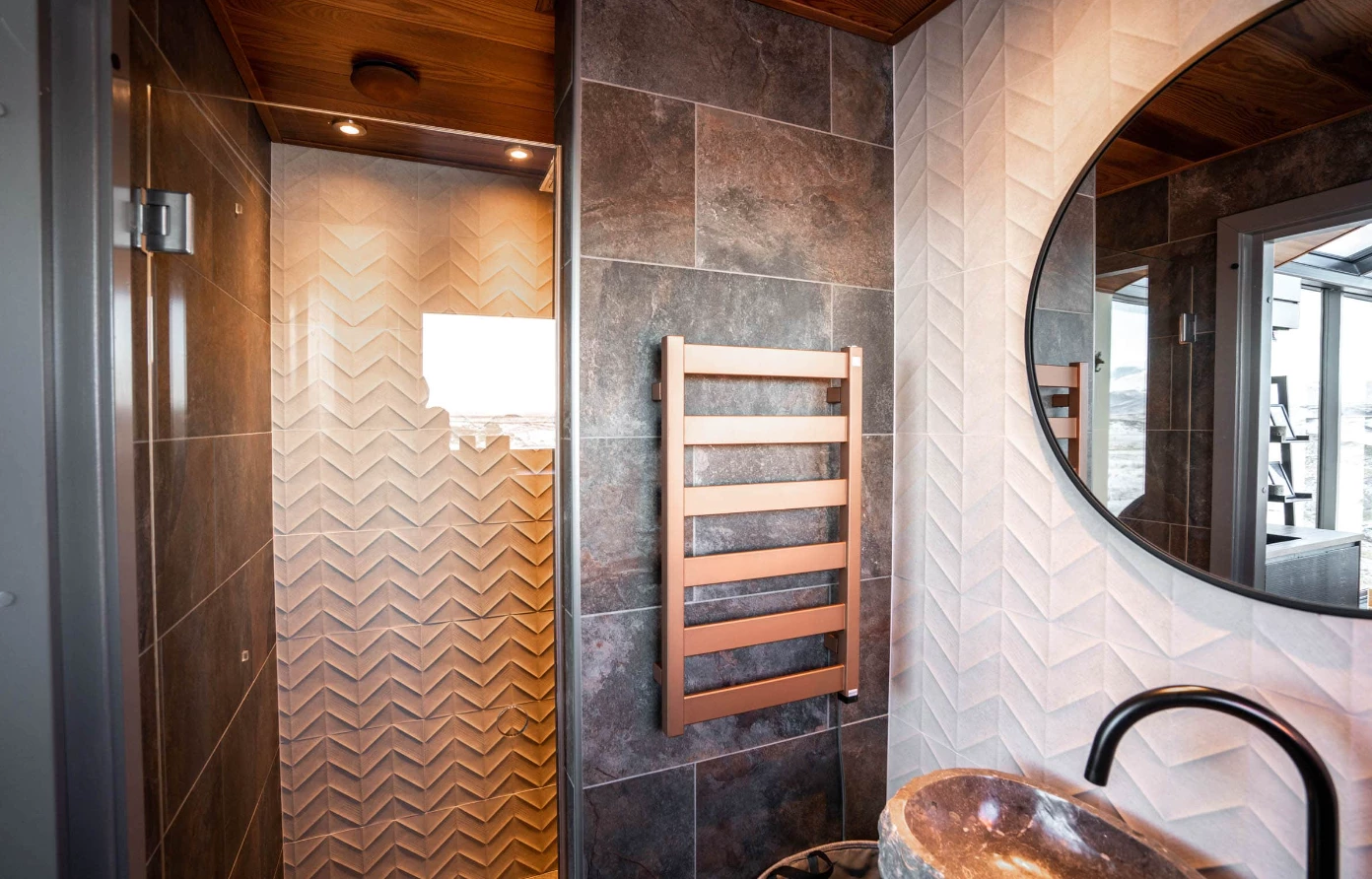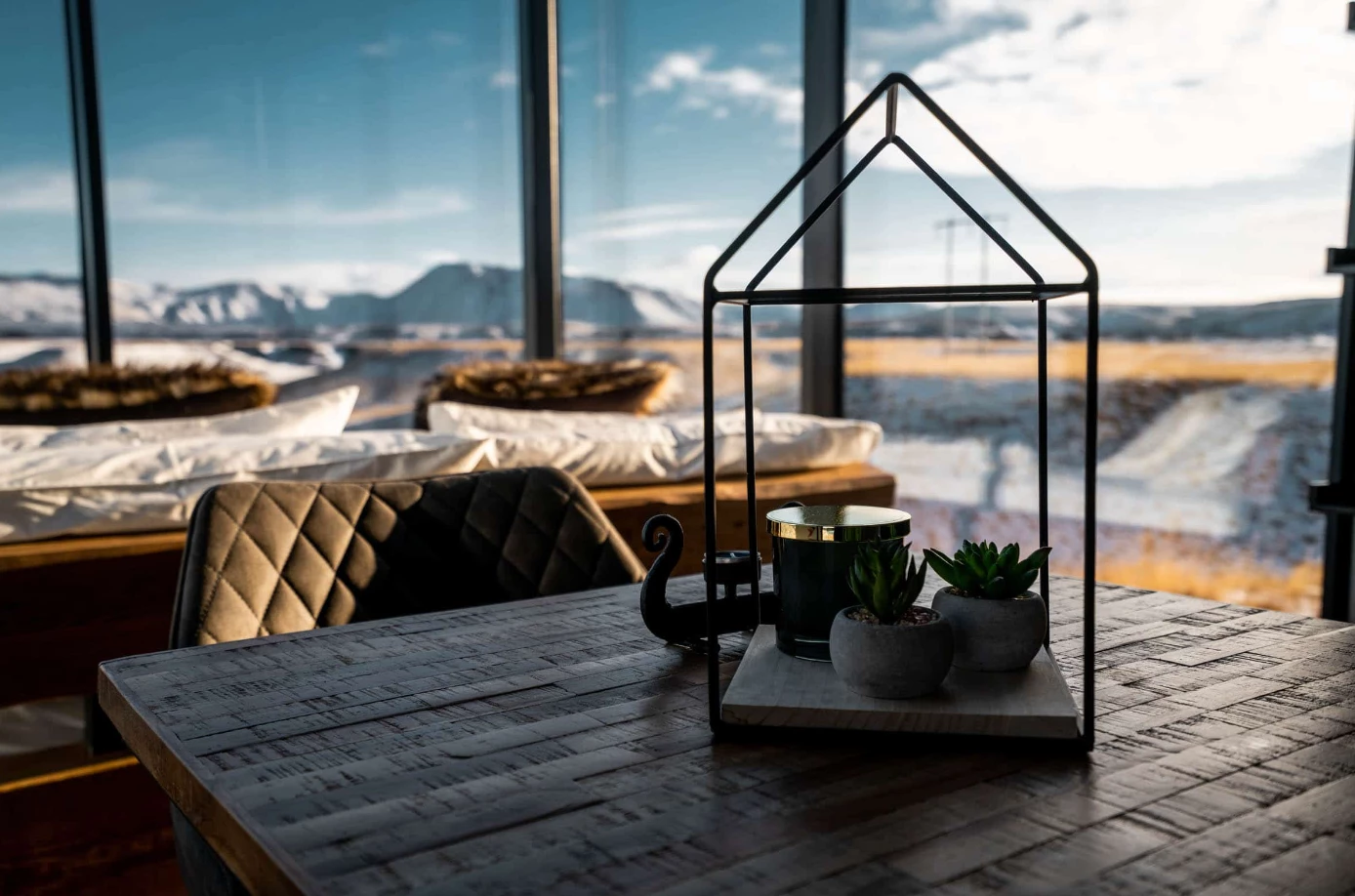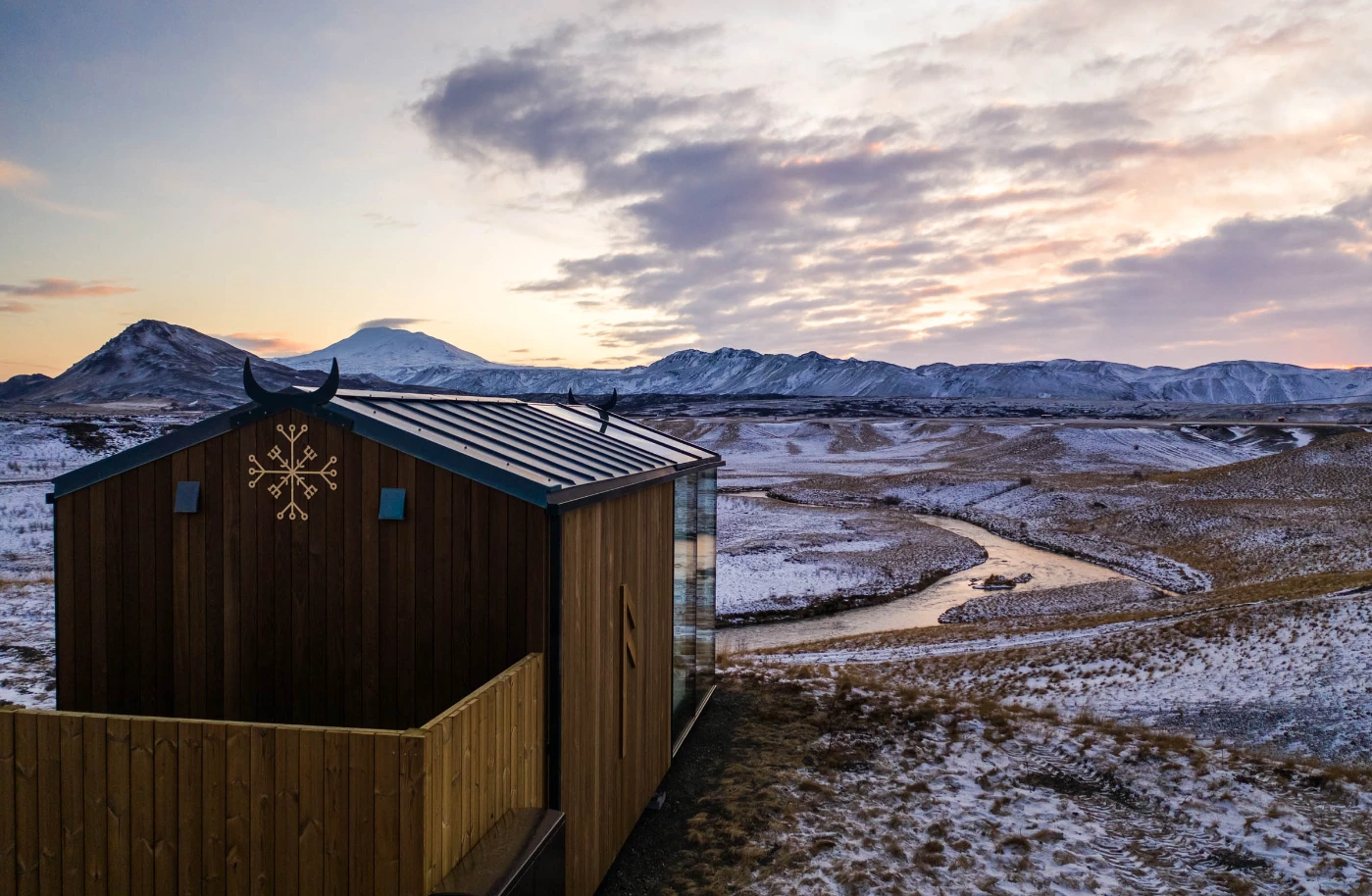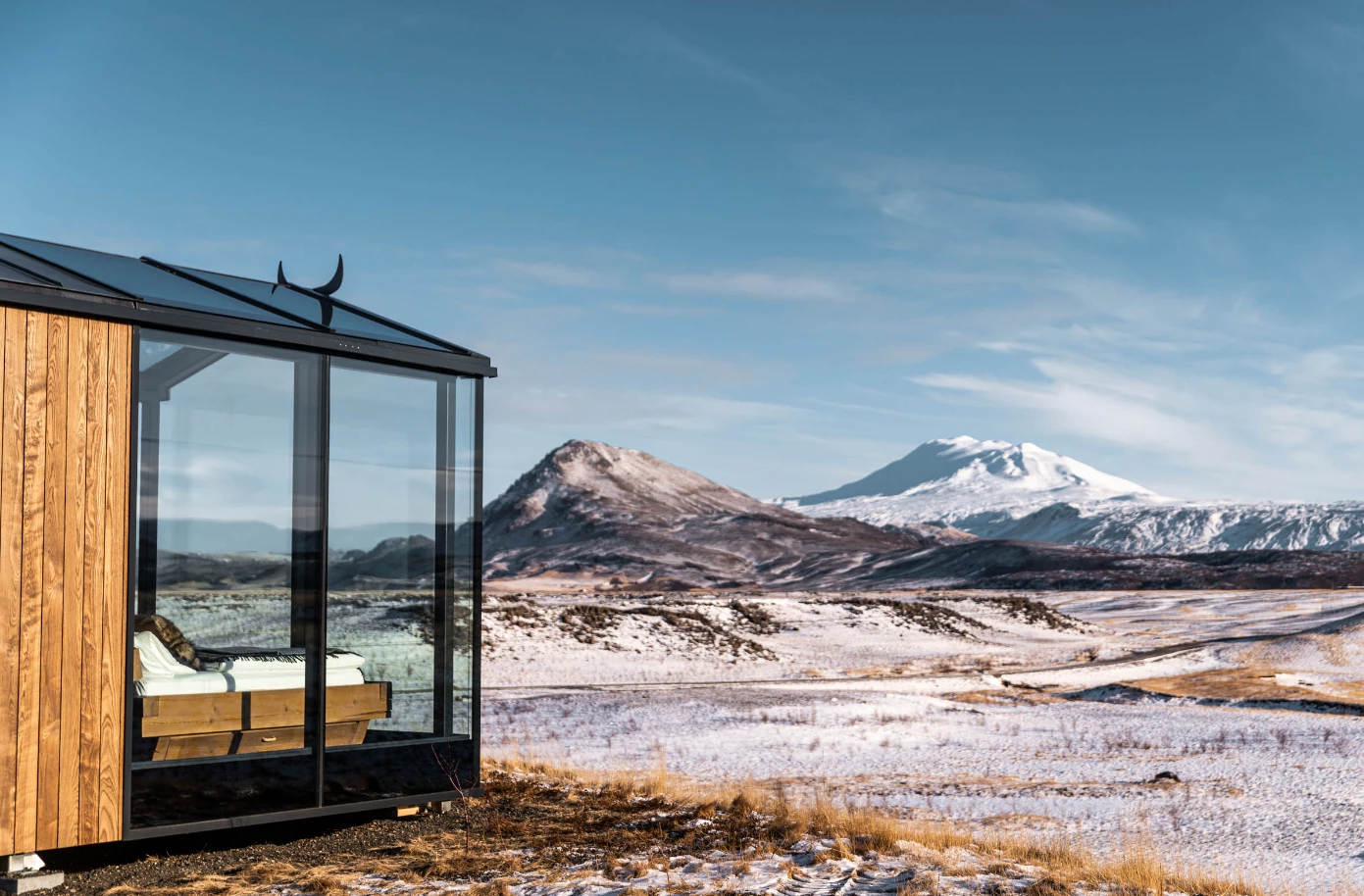 This Lodge is named after the nordic goddess of love, Freya. It's a luxury glass cabin on Iceland's south coast. It's around a 1h40min journey by car from Reykjavík. The property offers direct views of the Volcano Hekla, the surrounding mountains and river. There's a private bathroom and outdoor hot pool and a terrace.
Accomodates: 2
Beds: 1 King
Size: 22sqm
Location: South Iceland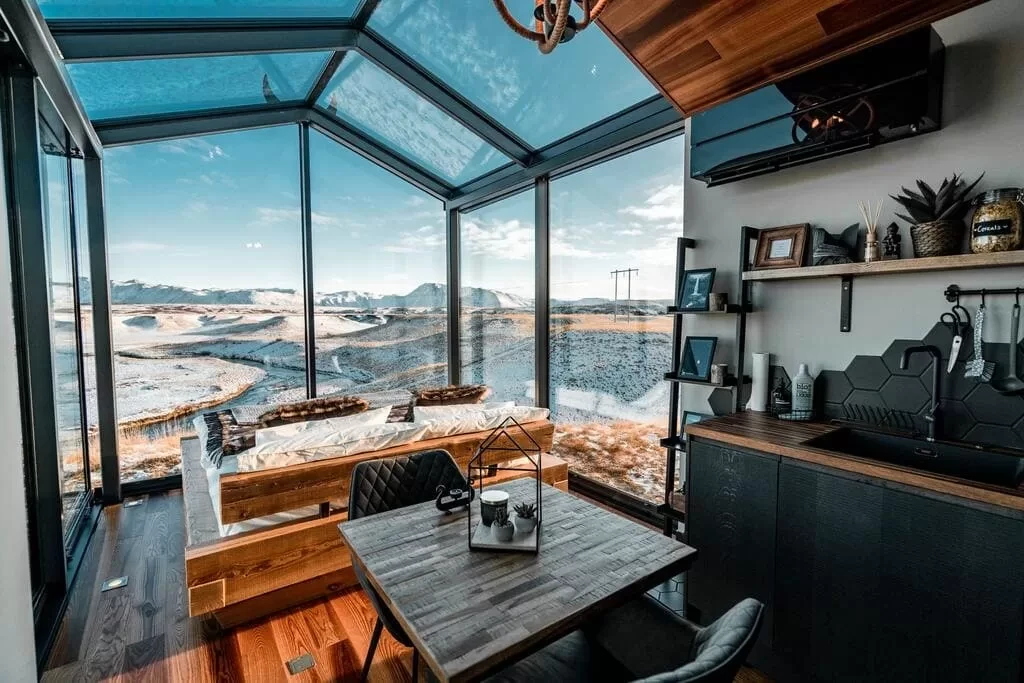 Right by the Golden Circle, this is a great base from which to explore the landscapes of Iceland. The lodge is very private and ideal for a romantic trip. There's a custom made king-size bed is in the middle of the glass house – you'll go to sleep at night with the most incredible view overhead. Side curtains are available, if you'd like to block out some light. But then again you probably won't want to miss the Northern Lights.
Accomodates: 2
Beds: 1 King
Size: 22sqm
Location: South Iceland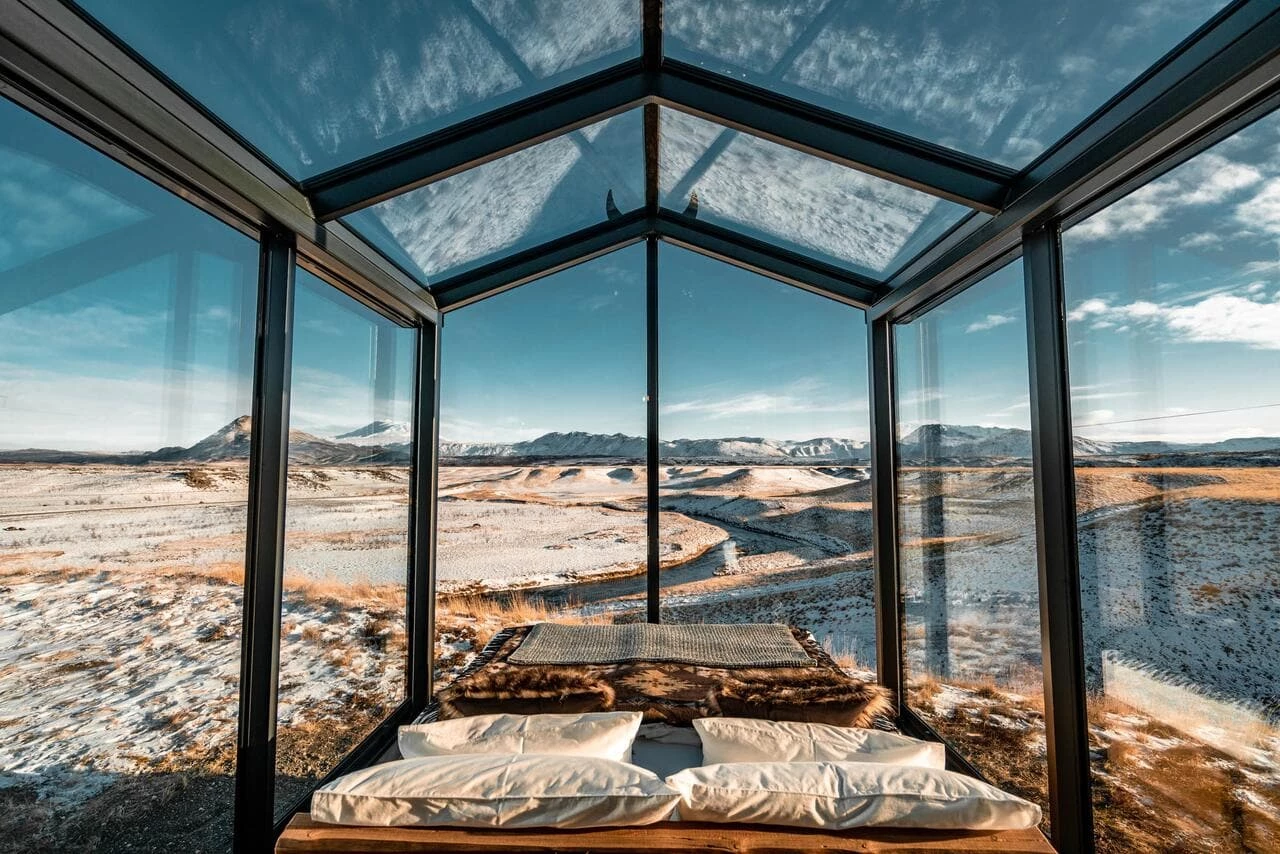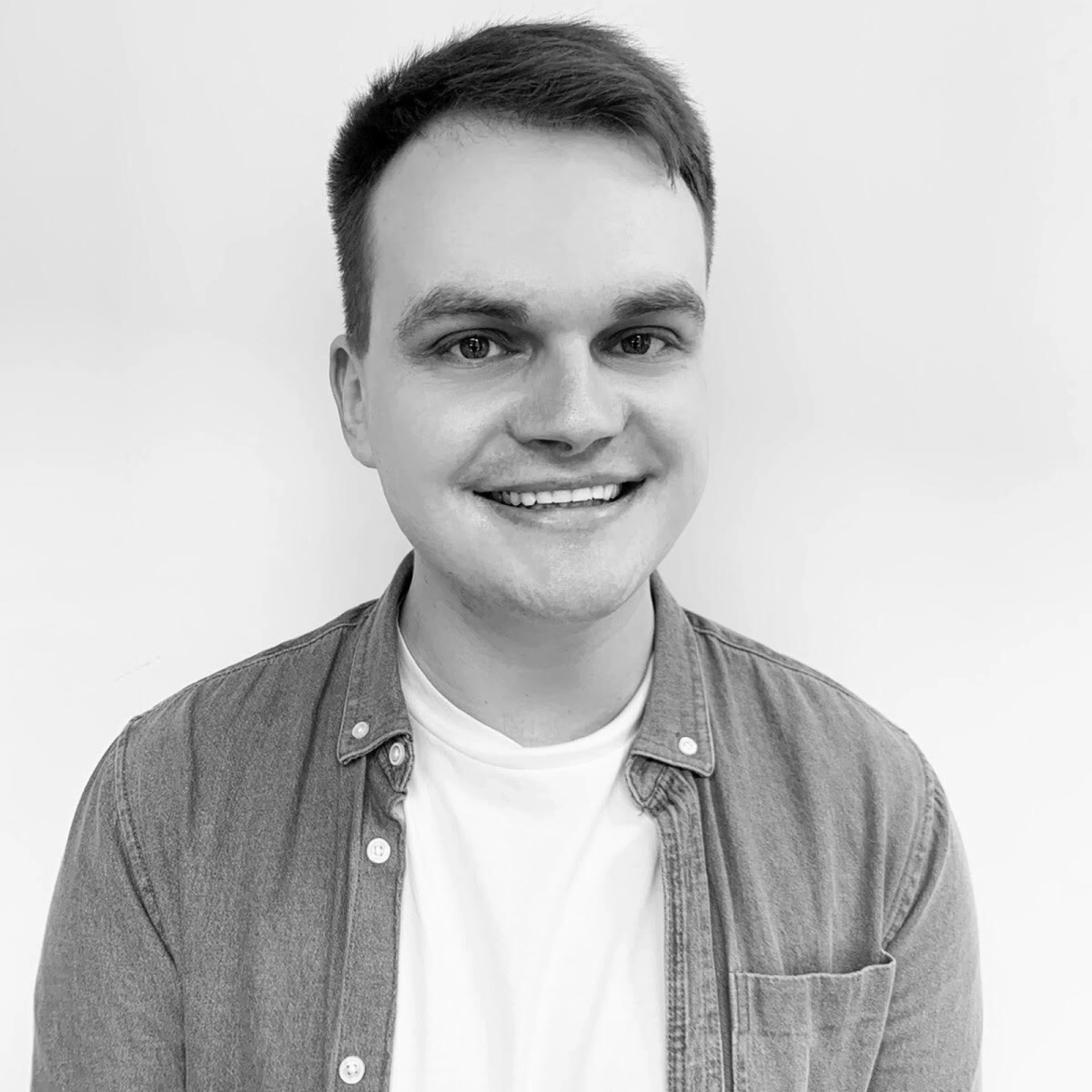 Luke Matthewman
Luxury Travel Expert
---
"Iceland has a reputation as one of the most sought-after luxury travel destinations. With bubbling thermal spas and some of the world's most breathtaking scenery, it's a truly unmissable country."
Contact us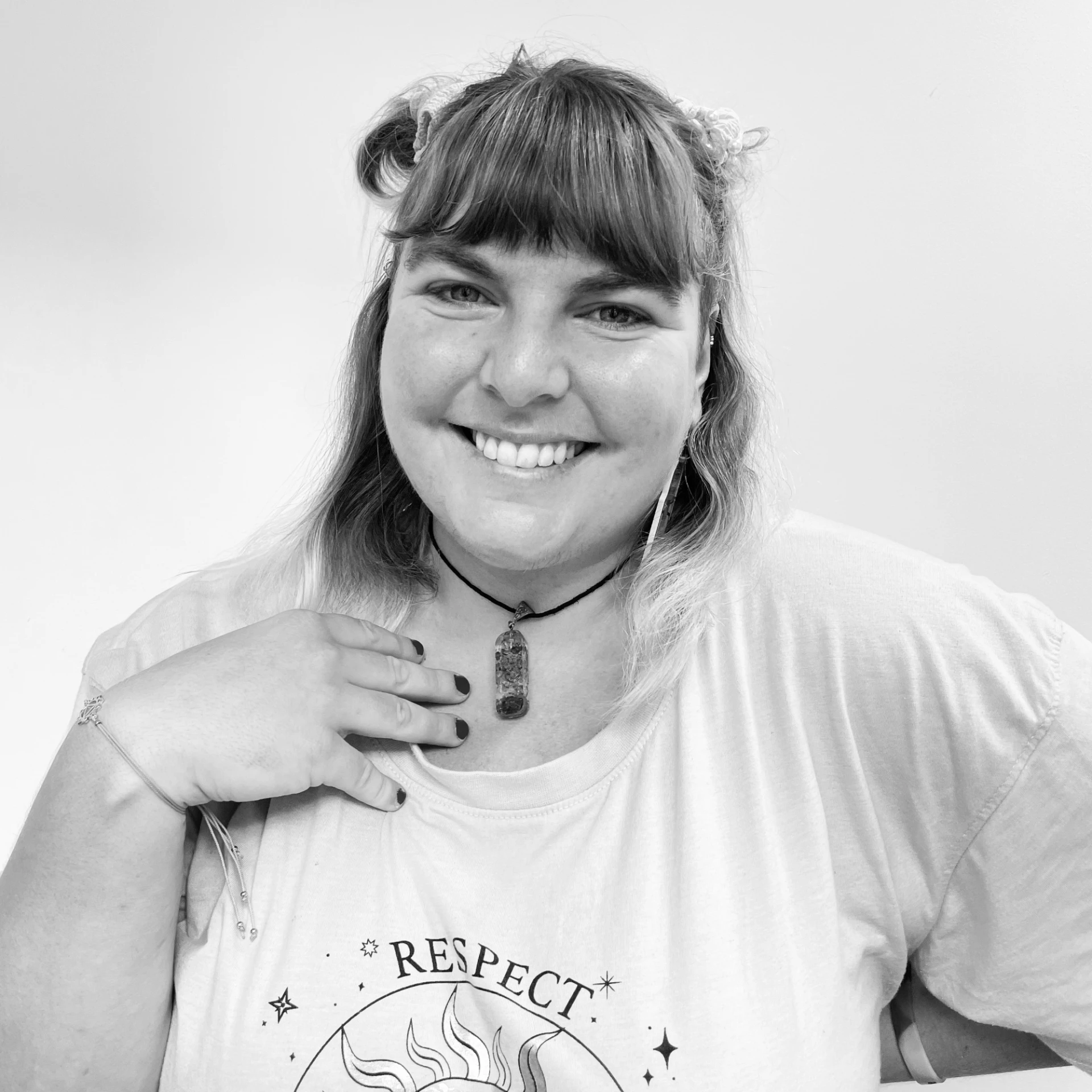 Maria Gardner
Luxury Travel Expert
---
"There's something magical about Iceland. In Reykjavik, you can sample authentic Icelandic cuisine before heading into the frozen wilderness to explore the otherworldly natural environment."
Contact us
We want to ensure you have the best experience with us so we'll keep working on your itinerary until perfect. You will have your own personal dedicated member of our team who will help build the perfect trip for you.
We pride ourselves in the number of clients that are referred to us by our existing customers. Our 5* Trustpilot rating is important to us, so we encourage you to browse our reviews. They speak for themselves and that's why you are in safe hands.
Make an
enquiry
---
Email
info@outofoffice.com
To start planning your trip, please call us or complete the enquiry form and one of our team of experts will contact you as soon as possible for an initial consultation to discuss your travel plans in more detail.
All the prices on our website do not include flights. We can, of course, arrange them for you.