With some of the world's most significant historical sites, a mouthwatering culinary culture, and Europe's most otherworldly and relaxing beaches, it's no surprise that Greece is one of Out Of Office's most popular destinations. The beauty of the country is in its diversity, and whether you're looking for a romantic getaway or a historical vacation, you're guaranteed to find it in the birthplace of Western civilization.
Popular with partiers and culture lovers alike, Greece is known for its sandy beaches and ancient landmarks- most famously found in Athens. With so many islands to choose from, there is something to suit every traveler's tastes.
Greece is a stunning destination for a luxury vacation, boasting awe-inspiring scenery, beautiful beaches and a fascinating history. If you're looking to experience the best of this Mediterranean country in the utmost comfort and style, plan an unforgettable visit with high-end accommodation and authentic local experiences.
Mykonos is perfect for a bustling party atmosphere and has great nightlife and beautiful cobbled streets with sumptuous restaurants in abundance. It's also the country's LGBTQ+ capital. Meanwhile, Santorini is more laid back, romantic, and a great choice for your gay honeymoon with its iconic caldera and blue-domed churches of Oia.
A little off the beaten track lie tranquil gems such as Out Of Office favorites Naxos, Skopelos, or The Odyssey's legendary Ithaca. These islands offer a slower pace of life, and the chance to truly switch off in sun-soaked luxury. It's also on Greece's smaller islands that you'll find the greatest opportunity for relaxation.
The beauty of Greece lies in its diversity, with a collection of truly enchanting landscapes ranging from ancient cities to sprawling mountain ranges. From family reunions in stunning villas to intimate cave-suite honeymoons and nightlife-centric weekends, Greece really does have something for everyone.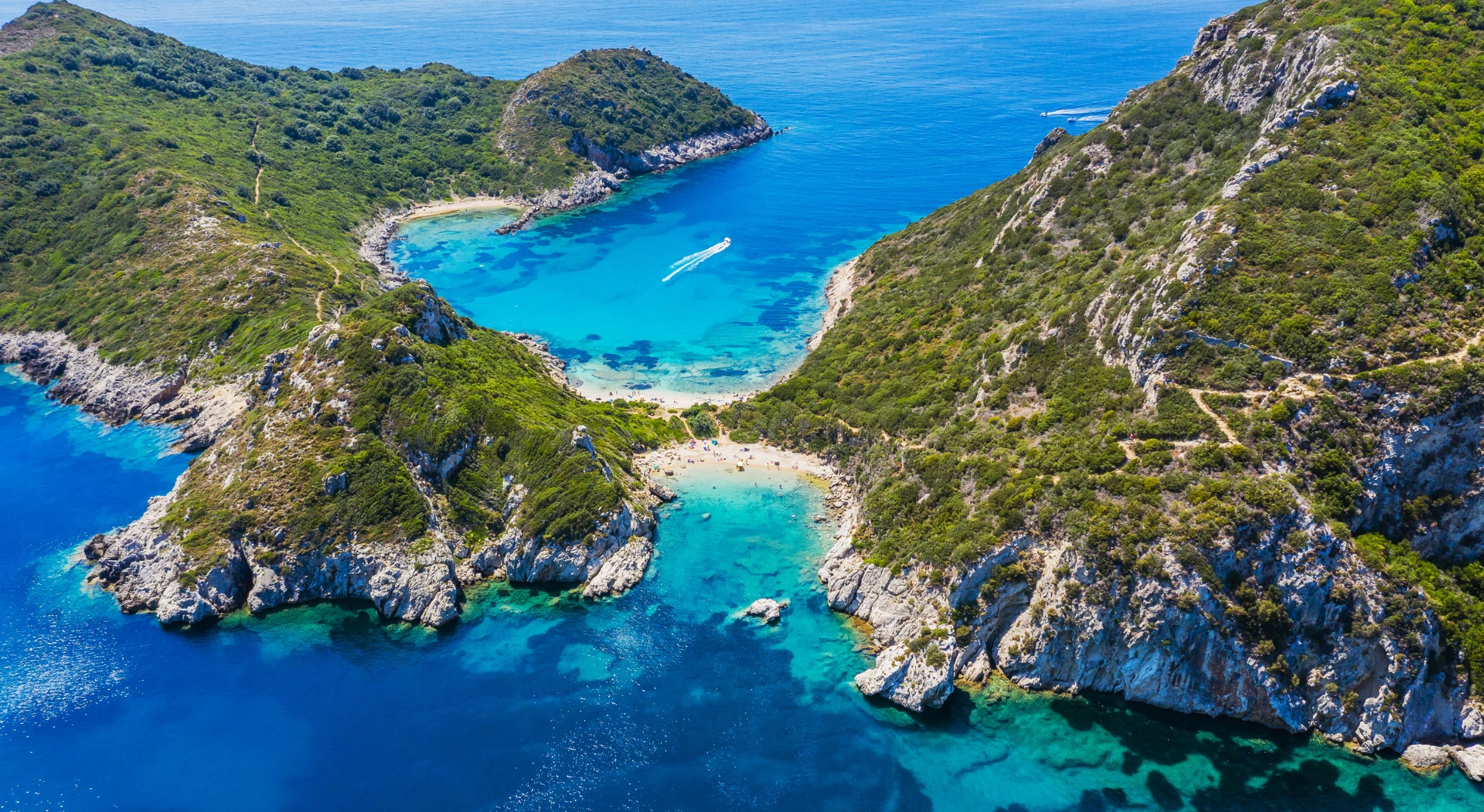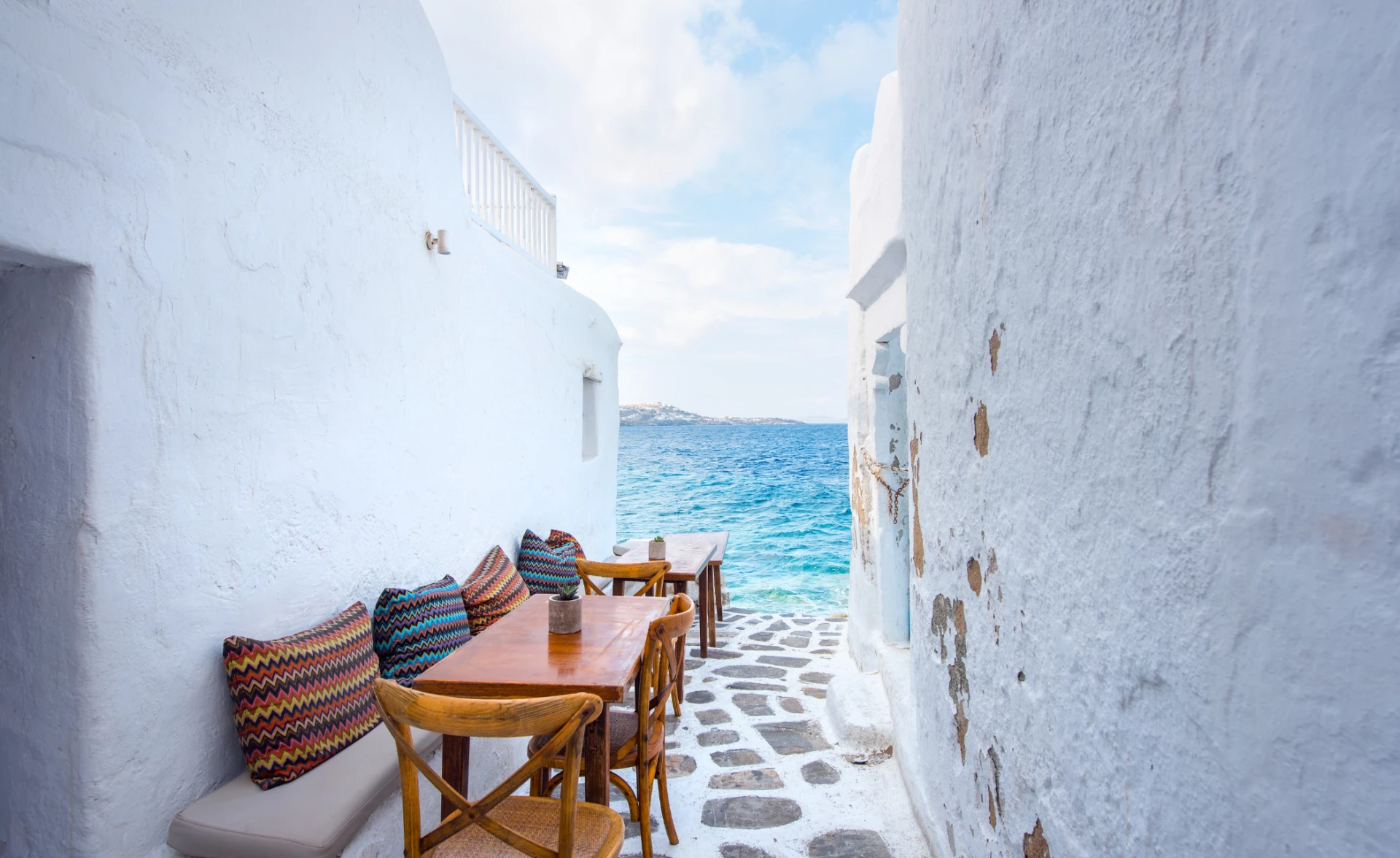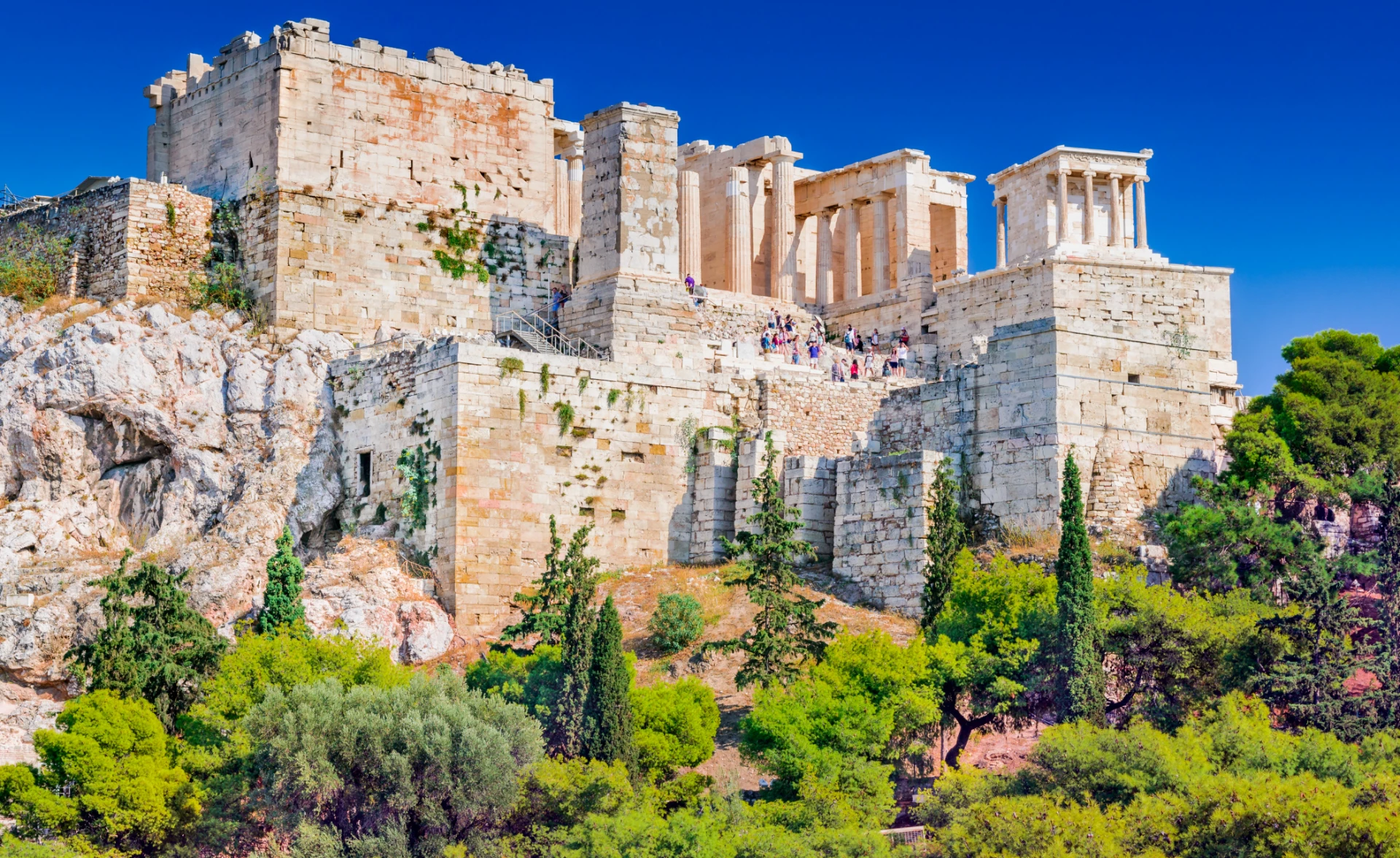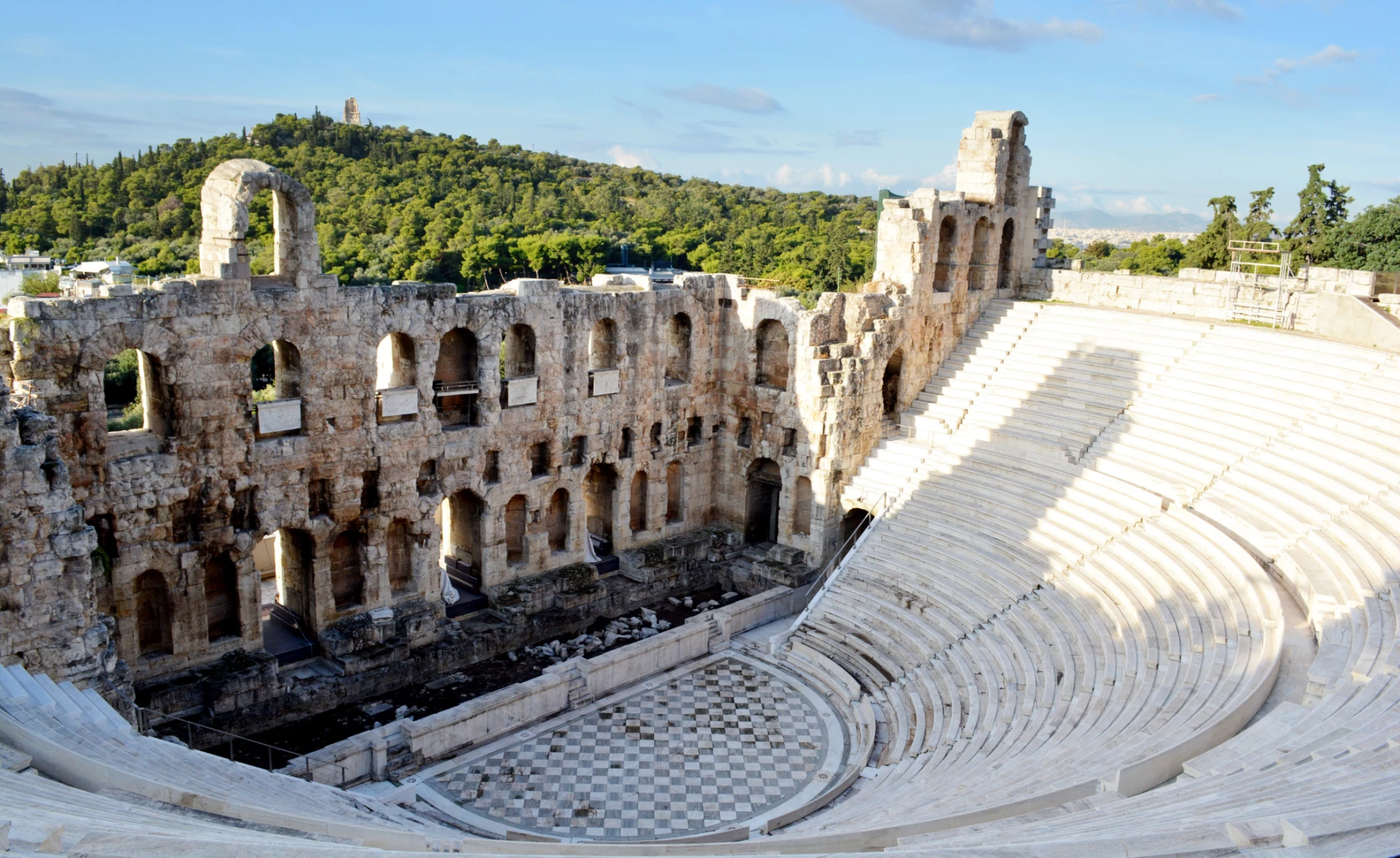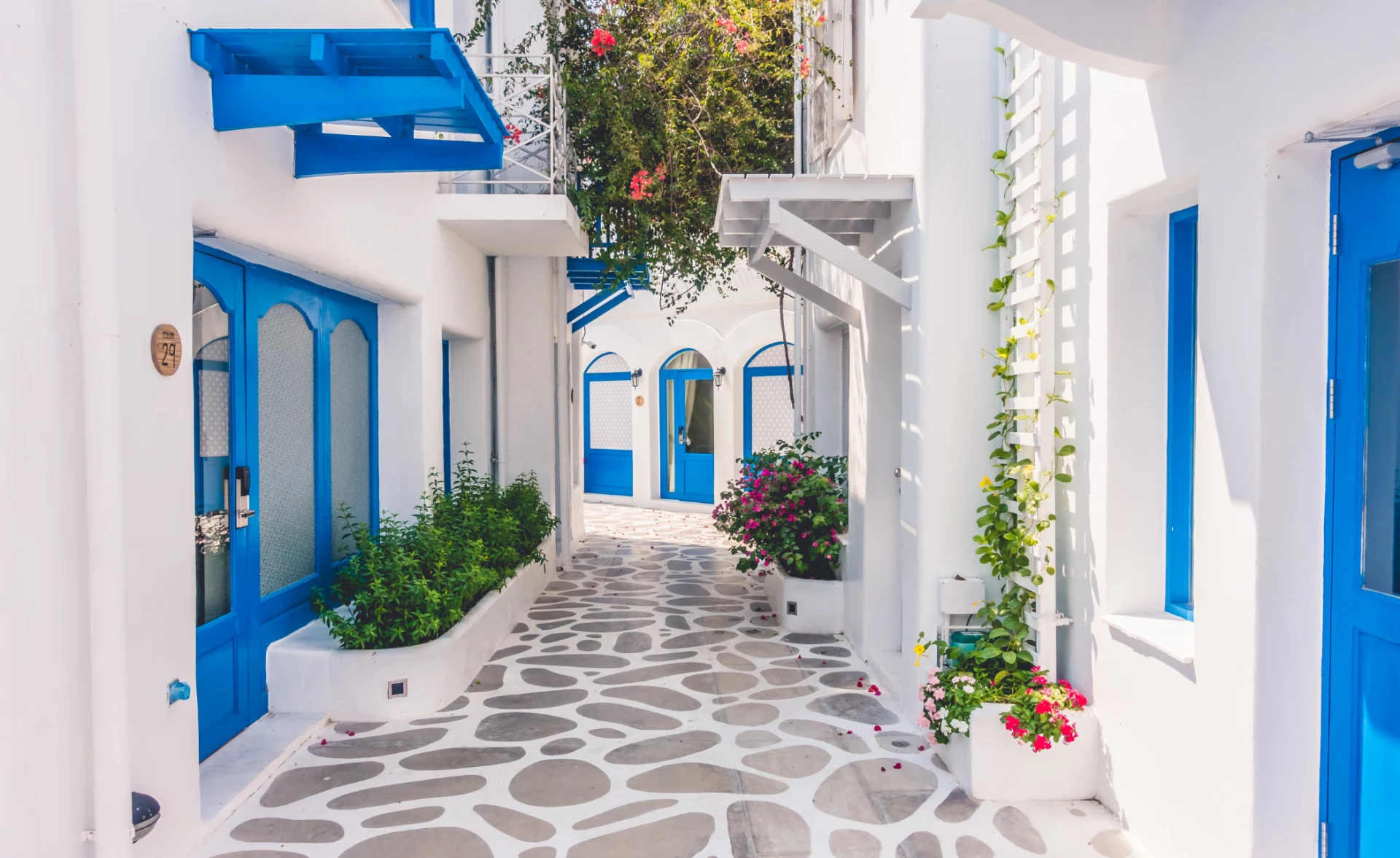 Jane. C
"This was my first time experiencing bespoke luxury travel, and I have to say, I'm not sure I'll ever go back to basic holidays."

David. C
"I had a truly life-changing trip to Greece all thanks to Out Of Office. From start to finish, the team were on hand to make everything as easy as possible."

David. F
"We traveled to Santorini and Naxos and Out Of Office made sure we saw the highlights wherever we went."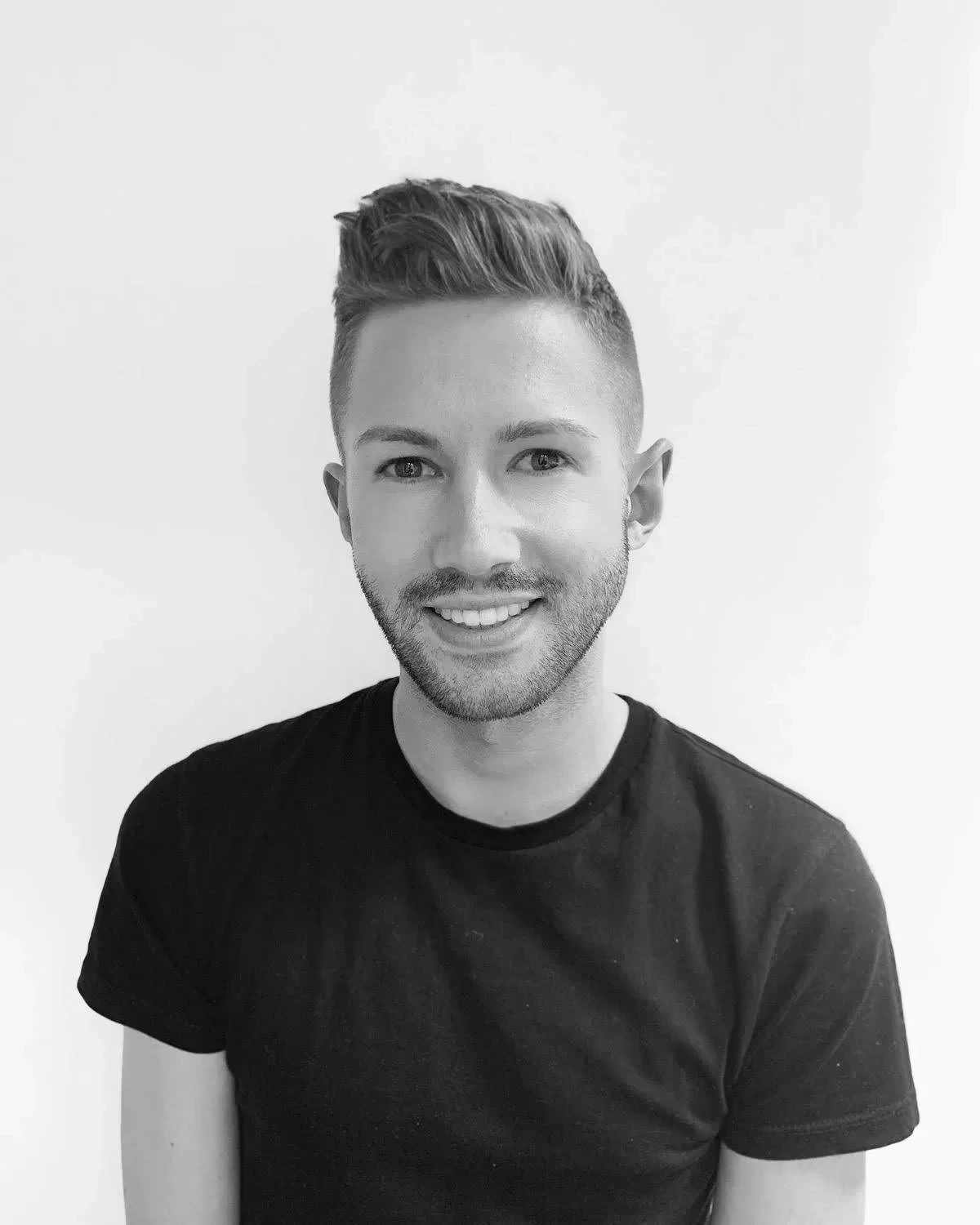 Jaike Rowe
Luxury Travel Expert
---
"Greece is one of our clients' most popular destinations. The combination of history in Athens and beach life in the islands is a brilliant combination."
Contact us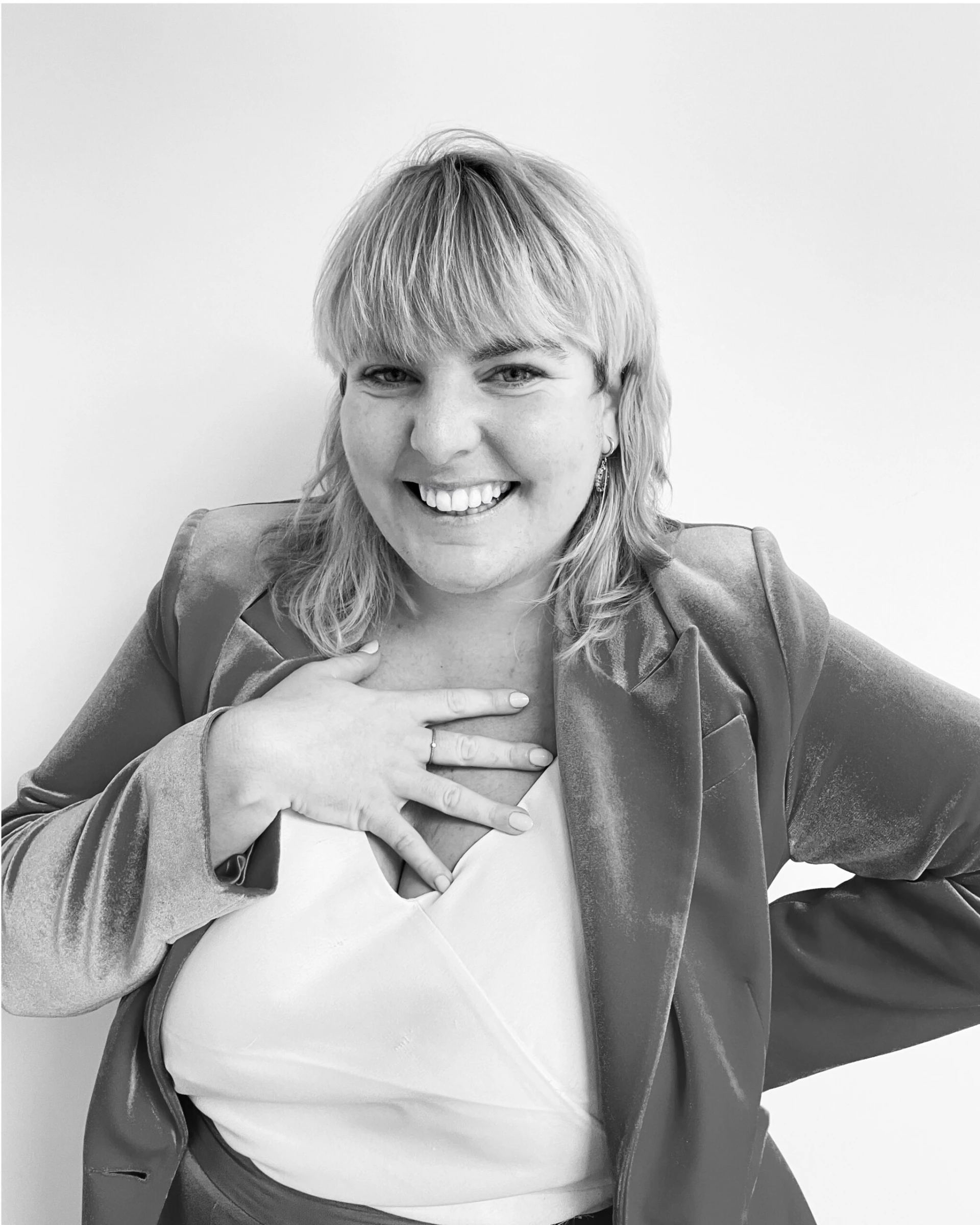 Maria Gardner
Luxury Travel Expert
---
"Island hopping in Greece is one of my favorite travel experiences. The cobbled streets of Mykonos and the bright blue domes of Santorini are picture perfect."
Contact us
Featured Experiences in Greece
Greece is a perfect destination if you are looking for a laid-back atmosphere with excellent food to match.
From the Cyclades where you'll find the stunning Mykonos and Santorini – ideal for a romantic holiday in the Greek Islands – to the capital of Athens with its titanic architecture and history, Greece has a lot to offer. Perfect for a history buff wanting to brush up on their knowledge of Ancient Greece, the city of Athens remains a treasure trove of original buildings and landmarks dating back to the 5th-century BC.
The famous Acropolis museum is a must visit and we specialise in arranging knowledgeable and private guides to ensure you get the best possible experience.
If you're hoping to relax and catch some sun then head down to Mykonos. Known for its beautiful beaches and its summer party atmosphere and laid-back vibes, the island of Mykonos has fast become the go-to destination over places like Ibiza. Still a quaint island though, Mykonos town has beautiful tavernas and a melting pot of wonderful restaurants. You'll find cobbled streets and an abundance of boutiques.
For the perfect Greek honeymoon destination, you'll find the island of Santorini an ideal choice. With its rugged landscape – a result of a volcanic eruption almost 4000 years ago – the towns of Fira and Oia are set on the cliffs of a large underwater crater known as the caldera which was created when the centre of the island collapsed.
It's a great idea to pair both Mykonos and Santorini and take the ferry between the two islands. The approach to Santorini is rather special. Most facilities on the islands close in the middle of September so be sure to visit before then. Santorini is also a great hiking destination and the island's resorts are luxury in both appointment and vision.
The state of LGBTQ+ rights has made significant progress in recent years in Greece, although hardships and inequalities still persist in areas outside of the major cities. The country has undergone a widespread legal and societal transformation that has begun to improve the rights and protections for LGBTQ+ individuals.
When it comes to legal advancements, Greece decriminalized same-sex sexual activity in 1951, and in 2015, the Greek Parliament passed a law that recognized civil partnerships for same-sex couples, granting them legal recognition and many of the same rights as married heterosexual couples. However, marriage equality has still not been achieved, as same-sex marriages are not legally recognized.
The legal system in Greece prohibits discrimination on the basis of sexual orientation in employment and certain other areas. However, LGBTQ+ individuals continue to face discrimination and social stigma in various aspects of their lives. Homophobic and transphobic attitudes persist in some parts of society, especially in more remote and rural areas.
On a positive note, Athens, the capital city, has a vibrant LGBTQ+ community with a thriving nightlife scene, with an annual Pride parade that attracts thousands of participants from across the globe. LGBTQ+ organizations and advocacy groups in Greece actively work to promote equal rights and social acceptance.
Though LGBTQ+ travelers can enjoy visiting all areas of Greece's diverse landscape, the gorgeous island of Mykonos is a particular favorite amongst the LGBTQ+ community. In Mykonos, you'll find a plethora of gay-focused bars and clubs as well as some of Europe's most beautiful gay beaches.
Greece By Month
Visiting Greece in January is an enjoyable experience as the weather is mild and perfect for sightseeing. Visitors enjoying a January holiday to this ancient country can explore its many attractions and monuments, appreciating the natural beauty of Greece during this comfortable time of year.
A visit to Greece in February is the perfect way to take advantage of the mild winter weather and explore some of the country's many attractions. Enjoy temperate temperatures, plenty of sunshine, and less crowded tourist spots as you enjoy all Greece has to offer.
Greece in March can be a great destination for travelers who want to experience mild weather and less crowds. This season is perfect for exploring the country's various historical landmarks and attractions, as well as taking part in outdoor activities such as hiking or swimming.
Visiting Greece in April is a great option for those seeking comfortable temperatures and warm sunshine. Clear skies, mild temperatures and abundant sunshine make it an ideal time to explore the country's sights, get outdoors and soak up some nature. The countryside is even more stunning with its spring flowers blooming in full force.
May is a great time to visit Greece. With mild temperatures, you and your family can explore the country's stunning archaeological sites and monuments without having to worry about extreme weather. Whether it be lounging at the beach, wandering around ancient ruins, or exploring vibrant cities, there are plenty of activities to enjoy.
Visiting Greece in June is an ideal time, as the weather is hot and sunny. This is great for beach activities like swimming and sunbathing. With the beautiful Mediterranean climate during this month, visitors get to experience everything this gorgeous country has to offer.
July is one of the best months to visit Greece. This highly popular season has plenty of activities to enjoy including swimming on beautiful white sandy beaches, discovering the marine life of crystal-clear lagoons, and touring historical sites. Make the most of your Greek holiday by visiting during the month of July.
August is the ideal time to visit Greece if you're looking for warm weather and plenty of sunshine. Temperatures are typically in the high 80s and even low 90s, making it an ideal environment for beach activities such as swimming, sunbathing, and outdoor recreation.
September is the perfect time to enjoy all that Greece has to offer. With pleasant temperatures and plenty of sunshine, you can explore the cities, towns and countryside in relative comfort. Prices are lower during this time, so you'll get more bang for your buck. And with fewer people around, you can escape the crowds and enjoy some peace and tranquility.
Visiting Greece in October is a great choice – the weather remains comfortably mild, with an abundance of sunny days and little rainfall. For those looking to explore the country, this is a good time to go as temperatures are pleasant while missing out on the scorching summer heat and massive tourist crowds.
November in Greece has great weather and lots of sunshine. The temperature will be mild, ranging from highs in the 50s to lows in the mid-40s. There is also plenty of spectacular autumn foliage to discover throughout Greece making it an ideal time to explore this beautiful country.
If you're looking for a European holiday with mild temperatures and idyllic landscapes, Greece in December is perfect for you. The weather in December is comfortable, making it ideal for sightseeing outside and exploring Greece's beautiful scenery. Not to mention, numerous festivals take place throughout the month.
Delphi is a historic and mysterious city that has been around since the late Bronze Age. Located in Greece, it was sacred to the various tribes who lived there and likely served as an important religious center. In the 8th century BC, a temple was built to the god Apollo and Delphi became renowned worldwide for its Oracle. Serving as a source of prophecy and divine guidance for individuals and governments alike, Delphi has achieved great fame over the centuries. Today, it continues to attract tourists from around the world.
Island hopping in Greece is a great way to experience many different environments, histories, and cultures. There are hundreds of islands to explore, each offering something unique: amazing landscapes, stunning beaches, fascinating archaeological sites, and diverse cultural traditions.
Meteora, literally meaning "suspended in the air", is an awe-inspiring geological formation in Greece. Its sandstone towers stretch up to 400 meters in height and contain monasteries perched precariously atop them. The picturesque mountainous landscape has captivated adventurers and spiritual seekers alike for centuries and stands as a testament to human resilience.
Greek cuisine is renowned for its array of flavors and textures. From hearty dishes like moussaka, to the tantalizing seafood dishes of the Aegean Sea, one can savor a journey of tastes through this incredible gastronomic tradition. Heavily influenced by its ancient past, Greek cuisine has something to offer any palette.
Private Island Stay in Greece
Greece is one of the best places in the world for a secluded escape, and the country is home to thousands of resorts and hotels specializing in quiet relaxation in some of Europe's most beautiful locations.
If you're looking to take this sense of detachment from the stresses of daily life even further, why not consider staying on one of Greece's luxurious private islands? From rocky outcrops off the coast of Crete to the forested landscapes of Corfu's smaller islands, there are plenty of private islands to choose from in Greece and each will offer its own unique character and luxury facilities.
Staying on a private island not only promises an unrivaled sense of secluded privacy, but also an unimaginable sense of quiet. There are few places on earth where you can truly escape the noises of the modern world, but on a private Greek island, you can do just that.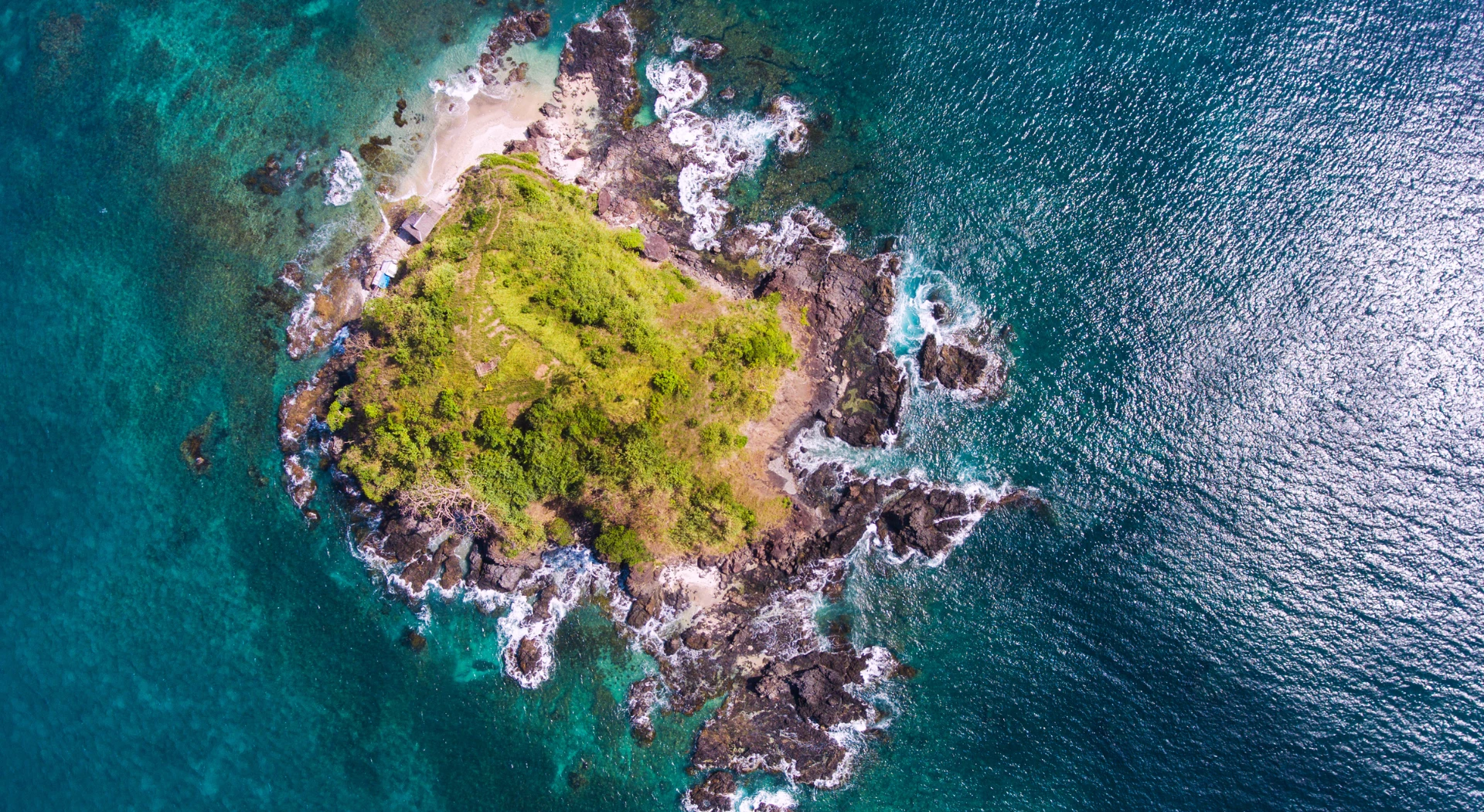 Athens
If you're planning a visit to Athens, the capital of Greece, then you won't be at a loss for things to do.
From exploring ancient monuments and historic neighborhoods to trying mouthwatering dishes devised from traditional recipes, there's something for everyone in this city steeped in culture.
One of the must-see sites is the iconic Acropolis hill with its Parthenon, Temple of Athena Nike and Erechtheion. Don't forget to visit Plaka, the charming neighborhood located just below the Acropolis. To learn more about its history and culture, stop by at the Acropolis Museum or the National Archaeological Museum.
Don't miss out on a delicious food tour where you can get to try souvlaki, gyros and other local favorites. Athens is also the center of Greece's LGBTQ+ community, and it's here that you'll find the country's best gay bars and clubs.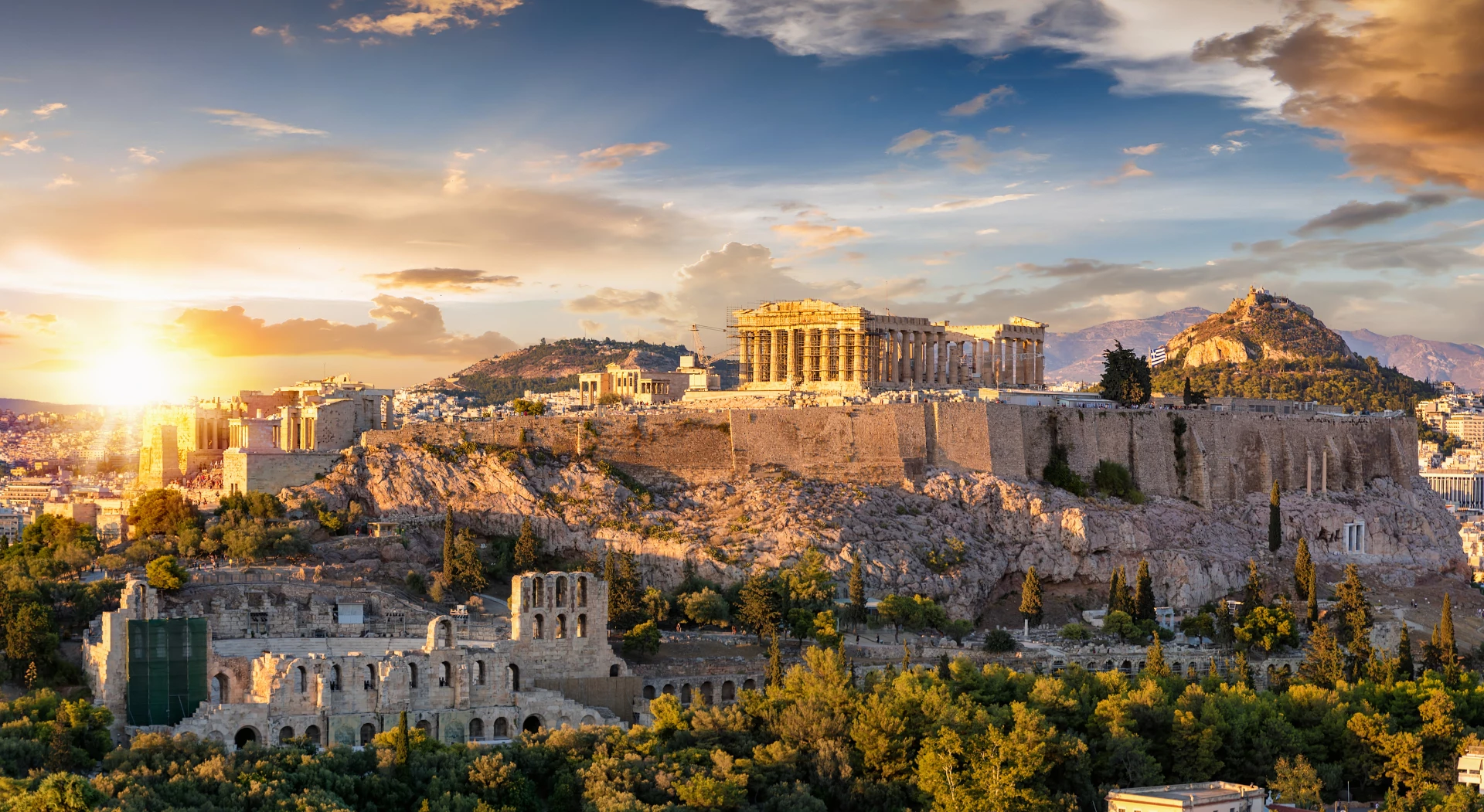 Mykonos is the go-to destination for a fun and relaxing vacation. The Greek island offers stunning beaches, charming white-washed houses, delicious food, and vibrant nightlife as well as being extremely welcoming to the LGBTQ+ community.
Visit some of the top places on the island including Mykonos Town, Ano Mera, and Little Venice. Also be sure not to miss out on some of the local's delicacies like gyros and tzatziki sauce. Lastly, visit the Archaeological Museum of Mykonos to take in some history and culture. With all these awesome things to do in Mykonos, you are sure to have an unforgettable experience.
When in Mykonos, be sure to explore the many beaches such as Paradise Beach, Super Paradise Beach, and Elia Beach. You also can't miss seeing the iconic windmills which were once used to grind grain and have been converted into homes nowadays.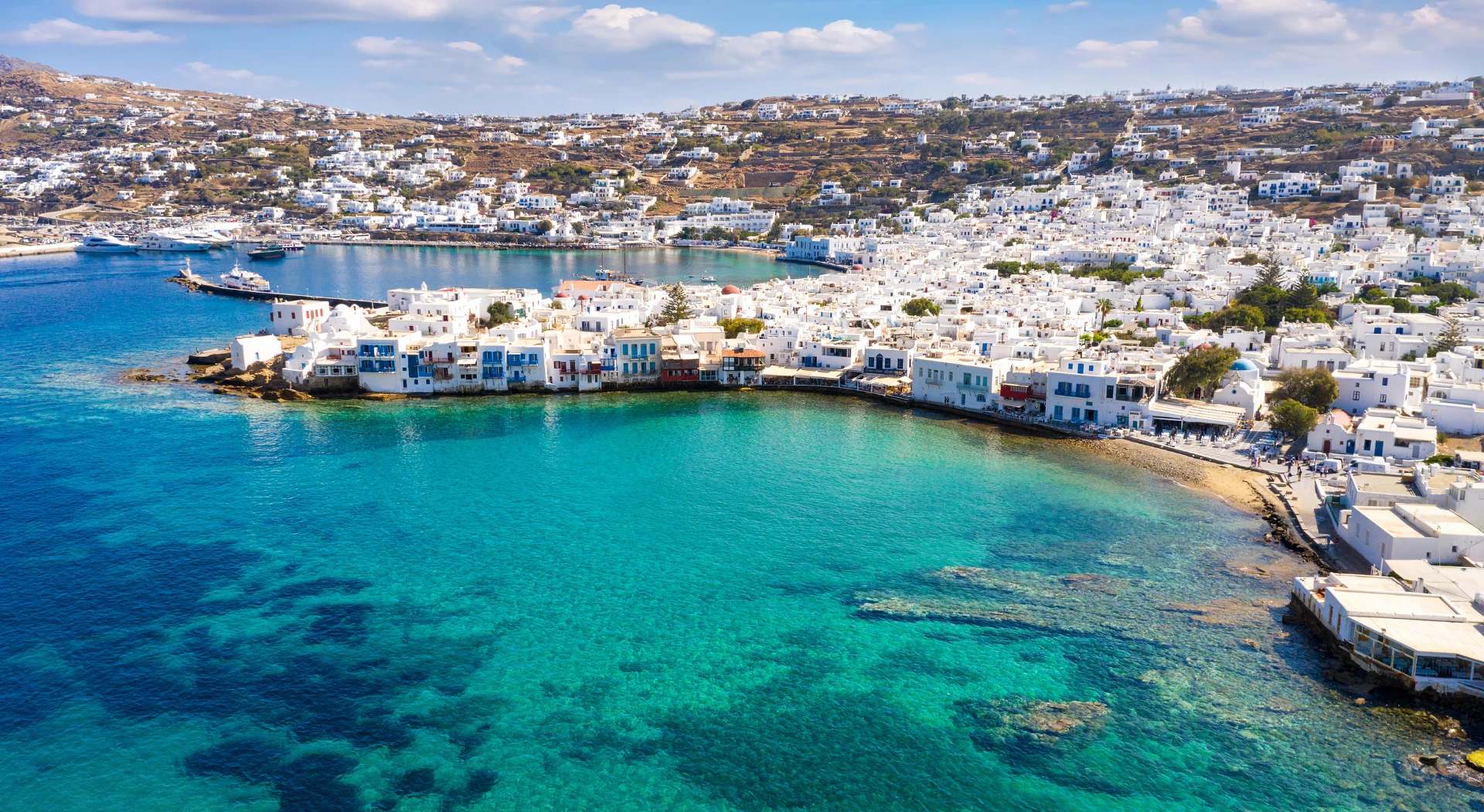 Santorini is home to some of the most stunning views and beautiful beaches in the Aegean Sea.
There are so many wonderful things to do in Santorini for travelers of all interests, from lounging on the beach to exploring ancient ruins.
Explore Red Beach, Perivolos Beach or Vlichada Beach; visit the ruins of Ancient Thera and the Archaeological Museum of Thera; embark on a boat tour; or dine at delicious local restaurants that serve up fresh seafood, Greek cheeses and traditional dishes with their famous tomatoes and white eggplants.
Santorini is renowned for its white buildings with bright blue domes, which are iconic images of the island's landscape. These domes actually crown small churches that can be found throughout the region, and their distinctive blue color is part of a tradition dating back to Byzantine times.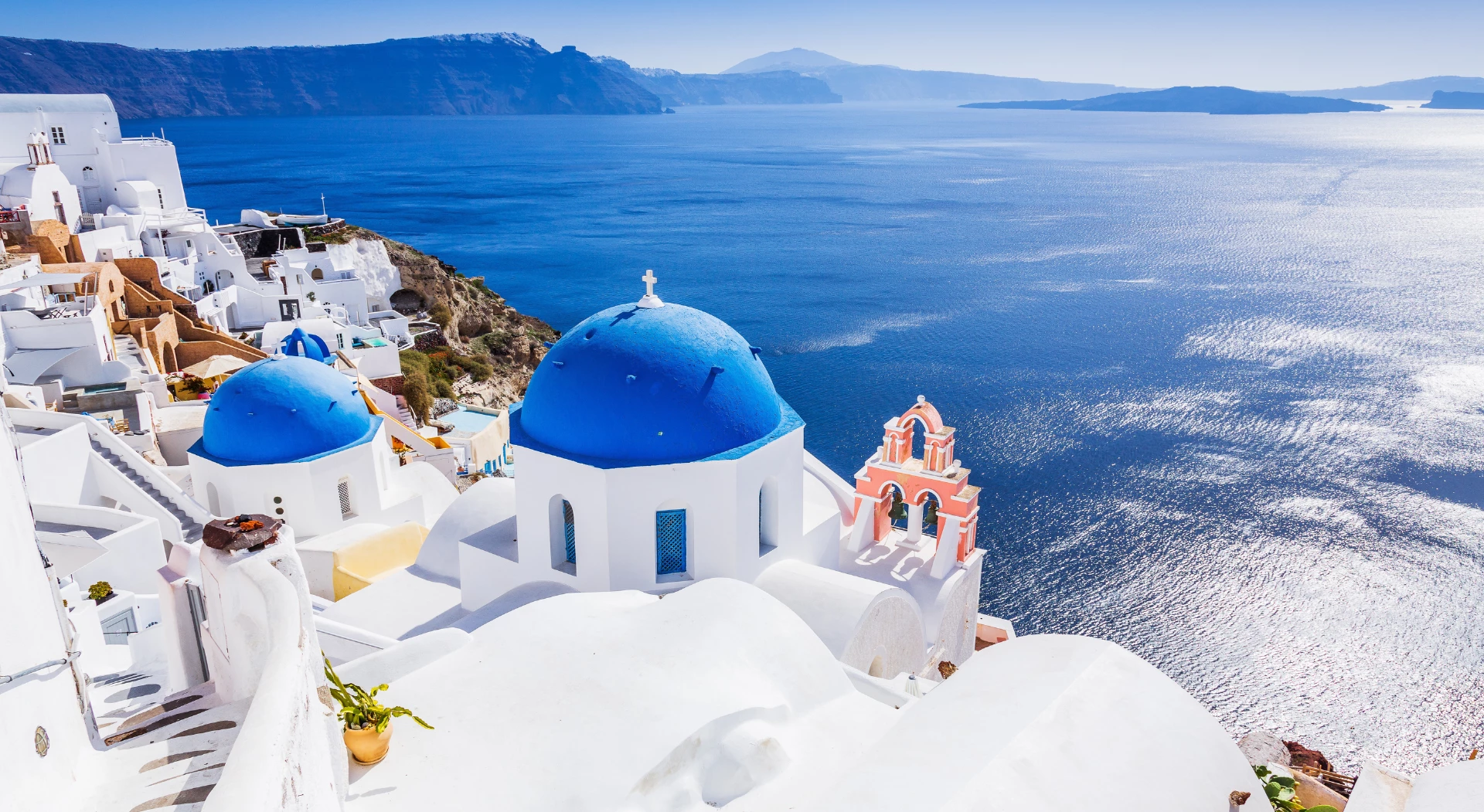 Best Beaches In Greece
With its stunning clear waters and picture-perfect sandy shores, Greece is home to some of the most beautiful beaches in the world. From isolated coves surrounded by majestic cliffs to organized beach strips lined with restaurants and amenities, there's something for everyone when it comes to beach holidays in Greece.
Perissa Beach, Santorini
With cerulean waters, stunning mountain ranges, and the iconic black sand beach of Perissa, Santorini is a paradise for sun worshippers looking for an unforgettable holiday escape. Located on the east side of the volcanic island in Greece, Perissa Beach is known for its picturesque views and lively atmosphere.
Ipsos Beach, Corfu
Vacationers flock to the Greek island of Corfu for its pristine beaches and tranquil blue waters. Amongst these beaches, none stand out more than Ipsos Beach—a hot spot for thrill seekers looking to take part in water sports, as well as those seeking nightlife entertainment.
Shipwreck Beach, Zante
Shipwreck Beach, also known as Navagio on the Greek island of Zakynthos or Zante, is a stunning spectacle and has become one of the most photographed beaches in Greece. With its white sands, turquoise waters, and dramatic cliffs, the beach provides an amazing backdrop for holiday photos.
Paradise Beach, Mykonos
If partying and intense nightlife are your go-to vacation activities, the Paradise Beach in Mykonos is definitely the spot for you. This beach on the Greek island of Mykonos is renowned worldwide for its wild parties, festive atmosphere, and stunning scenery.
January is the coldest month with averages reaching 10°C in Athens. In the Greek islands, temperatures are slightly colder with an average of 9°C.

February is similar to January with averages reaching 10°C in Athens. Greece is lucky in the fact it experiences very little rainfall all year round.

Temperatures in March start to increase slightly, although it still isn't warm enough to sunbathe if you want to avoid the hot sunshine, March is a nice month to site see in Athens.

April is a pleasant month with very little rainfall and mild temperatures.

May time is when there is a noticeable difference in temperature with averages reaching around 19°C. In the Greek islands, temperatures can get as warm as 24°C.

June is coming into peak season with temperatures getting considerably warmer. Daily averages in Athens can reach 22°C and in the Greek islands it can reach highs of 30°C.

July is one of the hottest months with temperatures reaching 33°C. July also has the longest days with around 12 hours of sunlight. Because of this, June July and August are the most expensive months.

Like July, August brings hot daily averages and virtually no rainfall.

September is a good time to visit if you aren't great with heat but still want to get a summer glow. Since it isn't as hot, prices are also slightly lower and schools will have gone back if you are looking to avoid noisy families.

October is where temperatures begin to drop again and rainfall increases.

In November temperatures continue to drop. The winter time isn't the best time to visit Greece because you can't really do any of the activities which Greece is famous for.

December has the highest average rainfall at 98mm. Again, temperatures are a lot colder compared to the summer months.

Greece has a number of different destinations to visit. Athens is its capital city and easy to fly to from most European cities as well as those in the USA. The major islands also each have own airports too such as Mykonos and Santorini. You'll also be able to catch a ferry between the mainland to the other Greek islands.

If you're looking for a more memorable way to get to Greece, sailing on the Aegean and Ionian Seas is an excellent option. The major ports of Piraeus (Athens), Thessaloniki and Patras serve as gateways to the country. Whether you're traveling inter-island or between cities, there are plenty of seafaring experiences that will enable you to explore Greece in style.

Exploring Greece by train is an unforgettable experience. The Athens-Thessaloniki Express, one of the country's most beloved journeys, takes you from the hustle and bustle of Athens to the charming city of Thessaloniki. Along this scenic route, witness the gorgeous mountain views of Pindos, as well as the lush greenery of Central Macedonia.

We want to ensure you have the best experience with us so we'll keep working on your itinerary until perfect. You will have your own personal dedicated member of our team who will help build the perfect trip for you.

We pride ourselves in the number of clients that are referred to us by our existing customers. Our 5* Trustpilot rating is important to us, so we encourage you to browse our reviews. They speak for themselves and that's why you are in safe hands.

Make an

enquiry

---

Email

info@outofoffice.com

To start planning your trip, please call us or complete the enquiry form and one of our team of experts will contact you as soon as possible for an initial consultation to discuss your travel plans in more detail.

All the prices on our website do not include flights. We can, of course, arrange them for you.