A sprawling oasis, French Polynesia consists of 118 volcanic and coral islands including stunning Tahiti and Bora Bora. Not only a beautifully serene spot for a private trip, extremely gay-friendly French Polynesia is one of the most sought-after spots for honeymoons – and with romantic views at every turn, it's not hard to see why.
Breathtaking sights and experiences are easily found here, with crystal clear lagoons and waterfalls, two extinct volcanoes and black-sand beaches just a few of the striking features.
Bora Bora is one of the world's most exotic and sought-after vacation destinations, with white sand beaches, crystal clear waters, and unforgettable sunsets.
Bora Bora is a great alternative to the Maldives, with its iconic overwater bungalows and perhaps some of the most beautiful blue waters on earth.
From overwater bungalows to private villas tucked away on deserted beaches, French Polynesia is the perfect destination for luxury travel. With its stunning lagoons and vibrant culture, it's no wonder that this South Pacific island country is a hotspot for a luxurious and relaxing getaway.
Most of our clients choose to visit a few islands when in French Polynesia, starting on Tahiti before heading to islands such as Mo'orea and Bora Bora.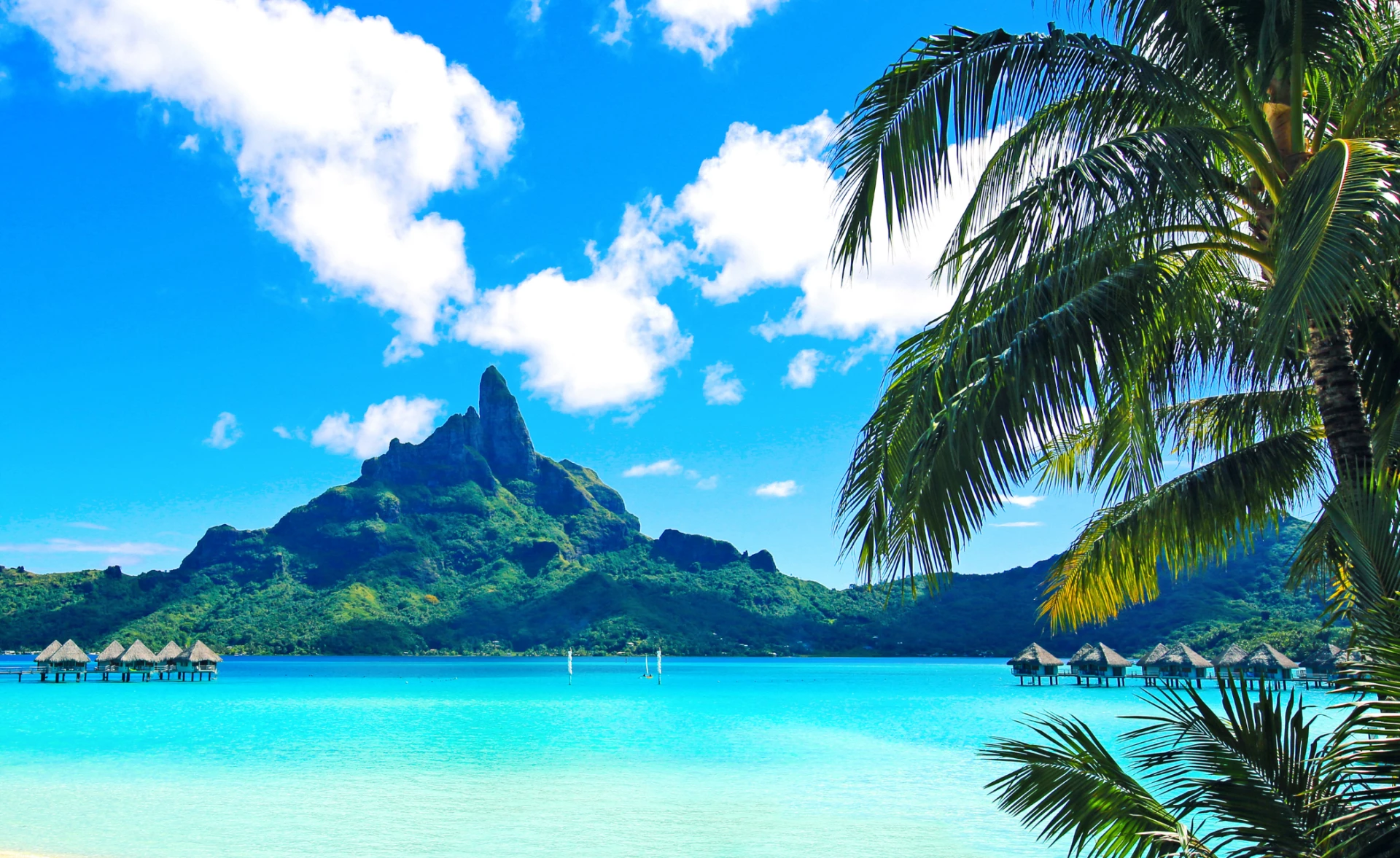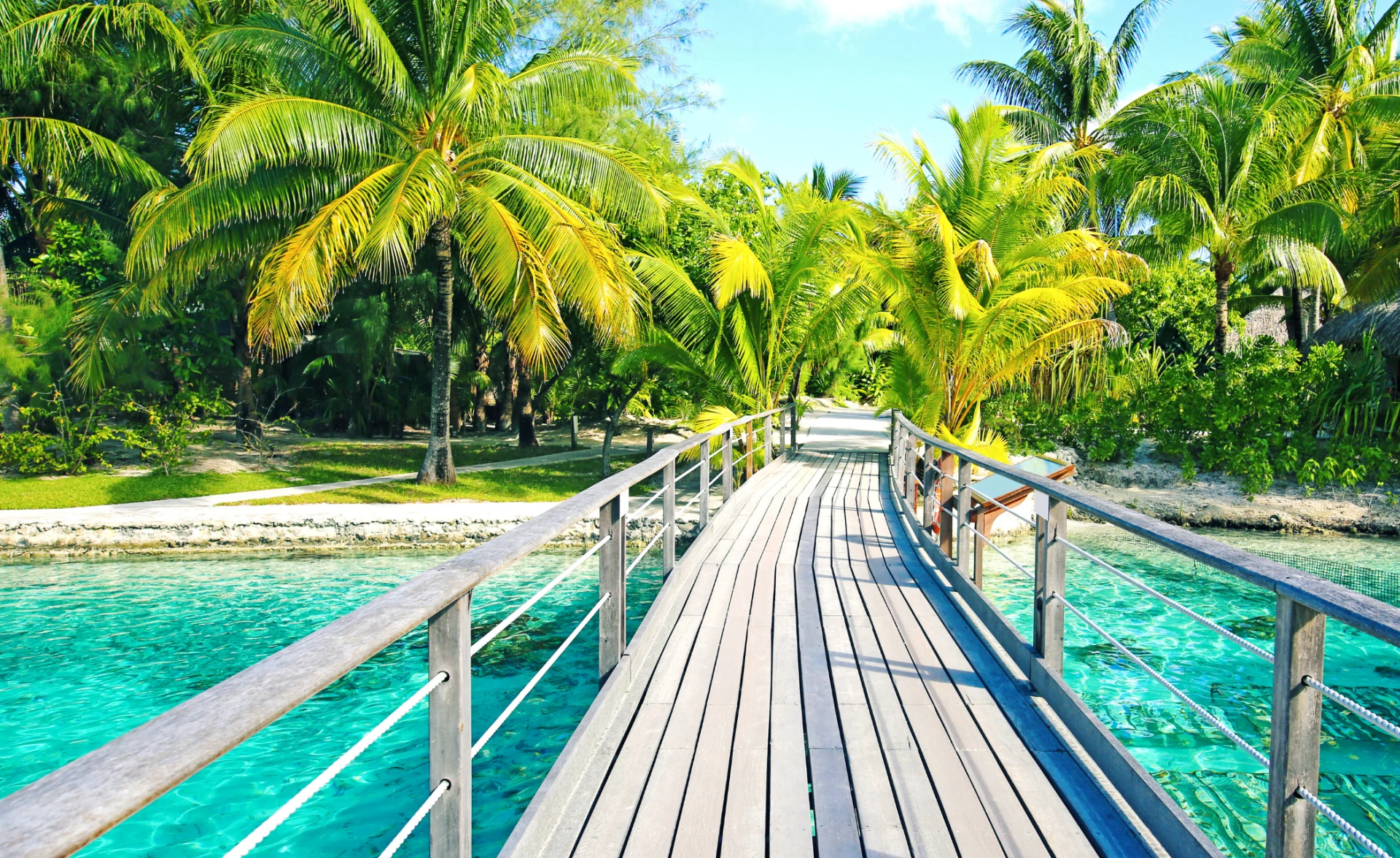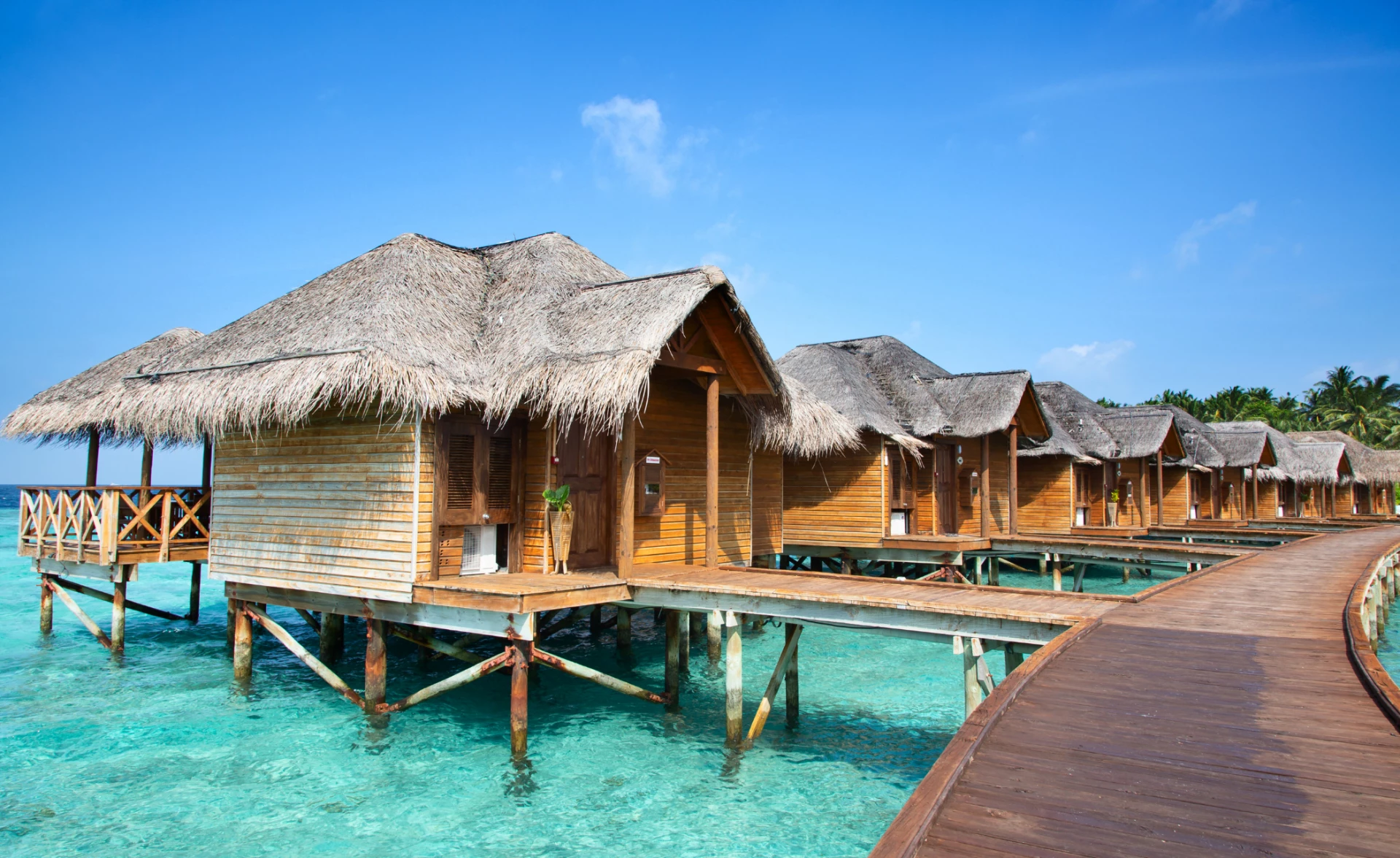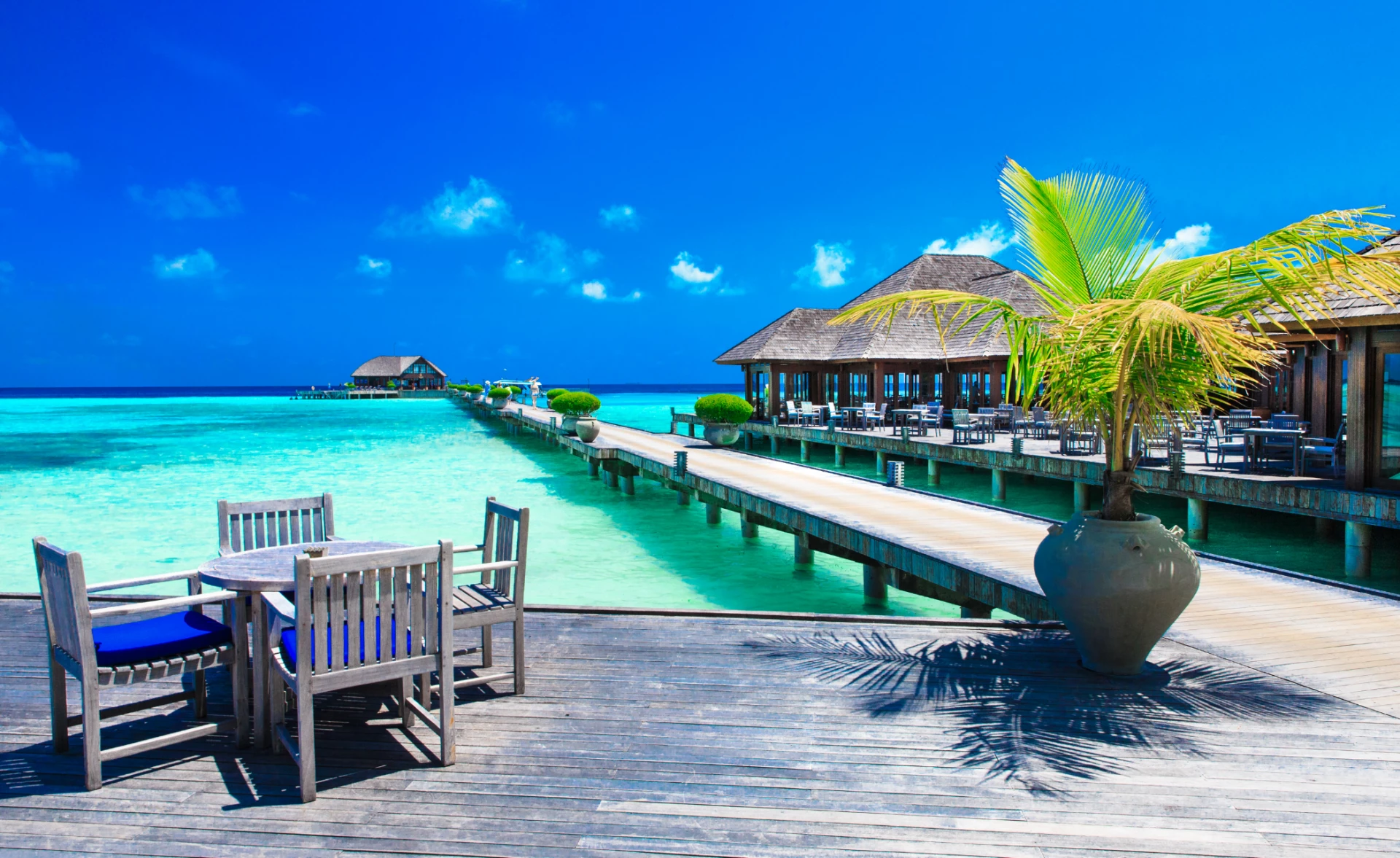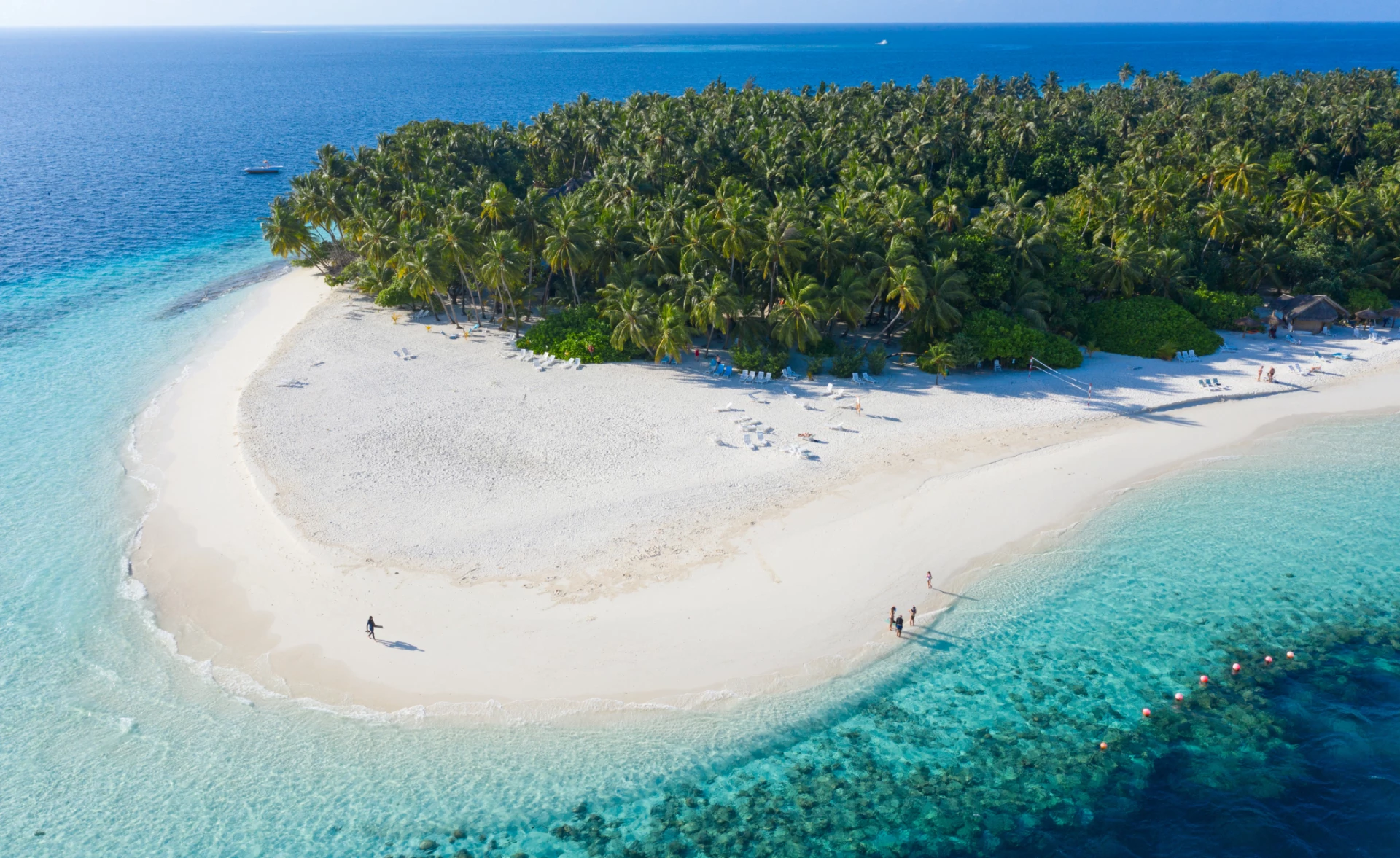 More Trips in French Polynesia
Katie. W
"I'd always dreamed of a bespoke honeymoon, and Out Of Office went beyond what I could ever have imagine."


Peter. D
"Jaike and the team organised a truly unforgettable trip to French Polynesia. I would them recommend to anyone."


Sarah. K
"Out Of Office made me and my wife feel so comfortable and cared for throughout our trip."


Luxury Hotels in French Polynesia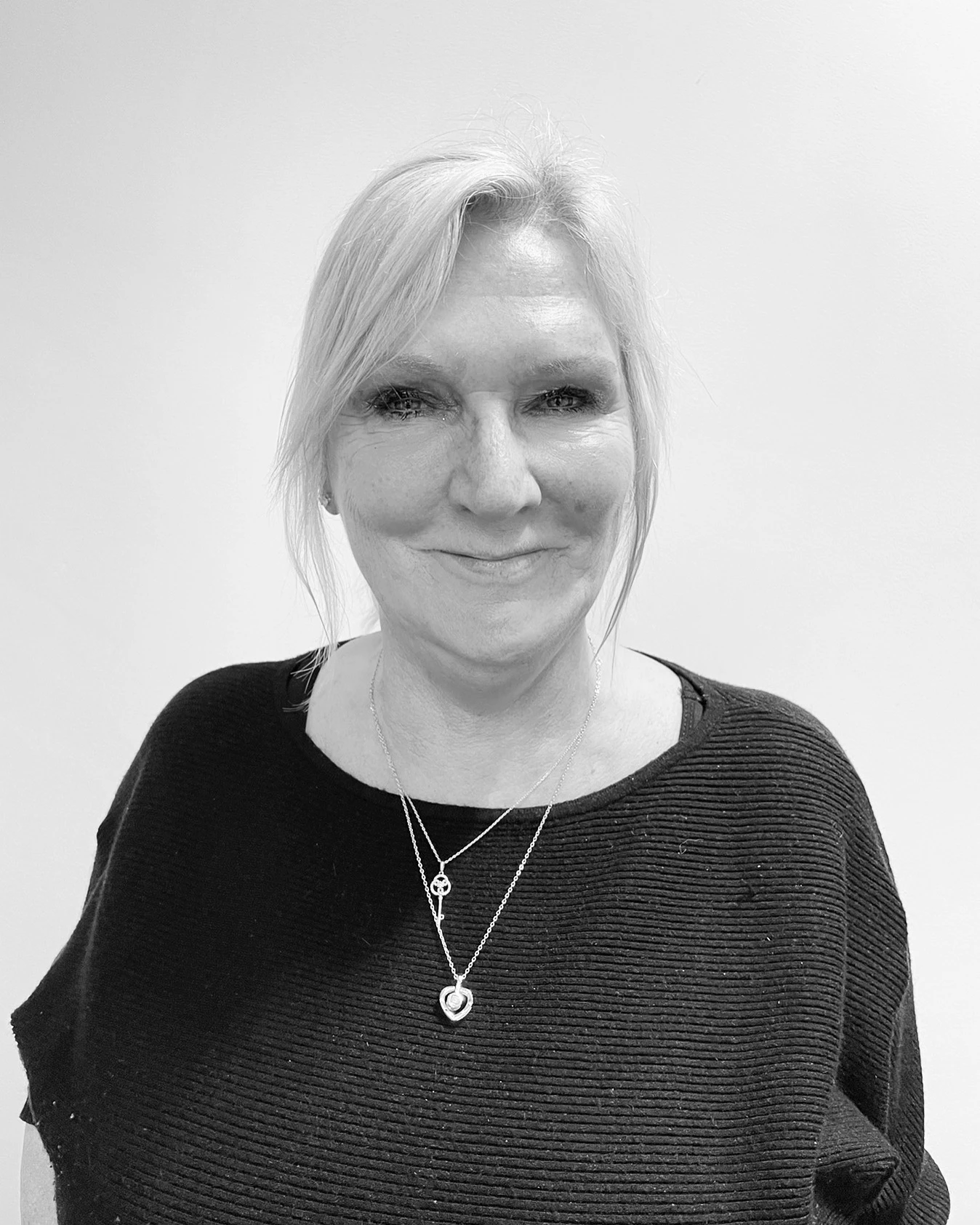 Lynn James
Luxury Travel Expert
---
"French Polynesia is the ultimate luxury travel destination. No trip to paradise is complete without a visit to Tahiti, Mo'orea and Bora Bora. You can combine all of these islands into one island hopping vacation. "
Contact us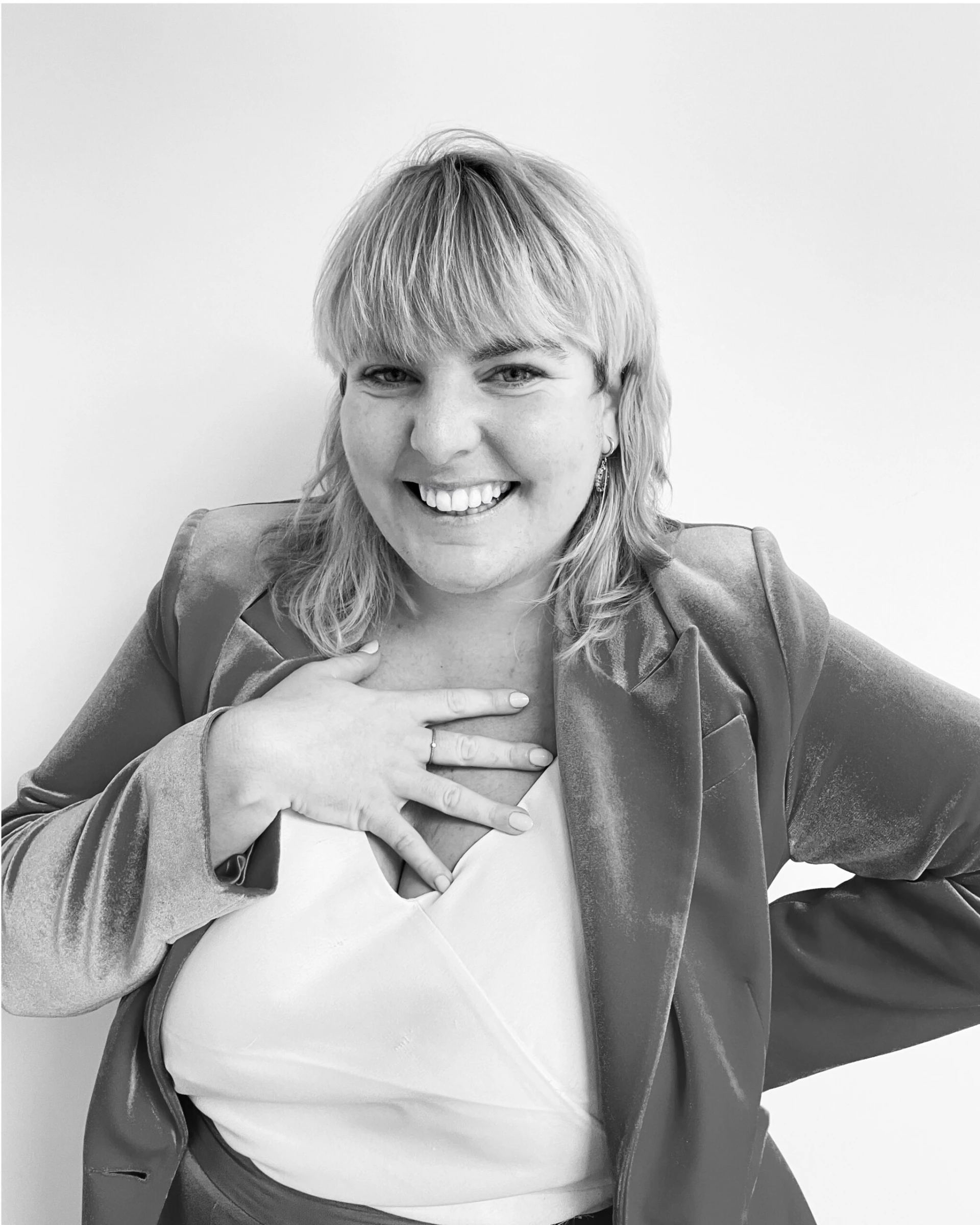 Maria Gardner
Luxury Travel Expert
---
"I love the Conrad Bora Bora for so many reasons, but it's their Overwater Villas that really stand out. Rooms are traditional yet design-focused, and you'll never want to leave."
Contact us
Featured Experiences in French Polynesia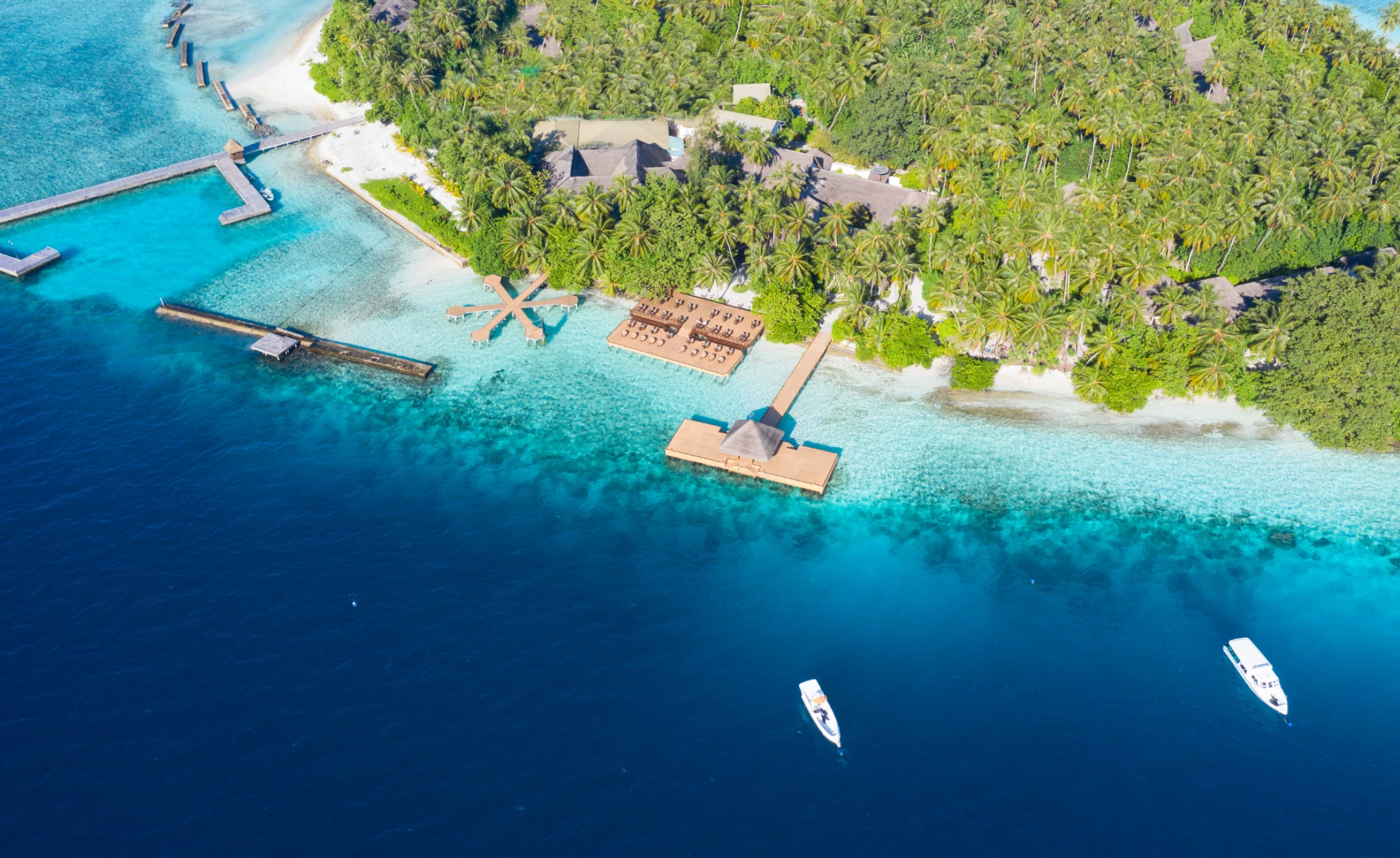 Destination: French Polynesia
The highlight of French Polynesia is undoubtedly the iconic island of Bora Bora. Immerse yourself on a Bora Bora vacation in a luxury water bungalows which the island has become synonymous with. Swim in the famous turquoise lagoon that is renowned for its scuba diving due to the protected coral reef that surrounds the island.
You'll also find Mt. Otemanu, the dormant volcano at the centre of Bora Bora, the top of which you can hike to or climb. The island is perfect for those who would like to combine relaxation with staying active. It has luscious greenery and jungle which allows for incredible walks.
With some of the most luxury resorts on earth, Bora Bora is a bucket list destination and one of the most popular regions we cover as a company. Not only is same-sex marriage legal in Bora Bora, but it's one of the best honeymoon destinations on earth. Many of the couples we send to Bora Bora come back telling us that the trip was a once-in-a-lifetime holiday.
You'll usually be greeted in Bora Bora by an impressive team of locals who will meet you at the small airport with a traditional flower lei before escorting you to a boat for a short transfer to your chosen resort. Be sure to have your camera ready for the journey. In terms of things to do in Bora Bora, you'll find watersports amongst the most popular. Scuba diving dominates along with snorkelling but it's also a great destination to take boat safaris, jetski, parasail and much more. You can also swim with sharks in Bora Bora at the famous Lagoonarium.
When it comes to snorkelling, you'll find some of the best coral and marine life in the world in Bora Bora. Bora Bora is a perfect honeymoon destination. Snuggle down with your loved one in a beautiful water bungalow on stilts as you watch the sunset. Enjoy sumptuous food in your resort's restaurants – you'll find Asian, French and South American influences in the region. The climate in Bora Bora and French Polynesia changes very little due to its excellent location.
In the wettest months of December, January and February you will still over two hundred hours of sunshine though. If you want to experience more of French Polynesia though you can look at visiting Moreea and Tahiti. You'll need to fly into Tahiti anyway to get to Bora Bora – which is about an hour's flight away – and so it is worth spending a night or two there on the way back. In Moorea, you'll find plenty of hiking and trails that zigzag through the luscious rainforests.
Whilst not as visited as Bora Bora, Moorea offers something different and is a good combination if you are wanting to visit more than one island. Moorea is surrounded by a stunning blue lagoon and lies just 12 miles away from Tahiti by high-speed ferry. Again, it's a perfect honeymoon destination and because it falls under French Polynesia it's also one of the best gay honeymoon destinations. The ideal place to watch the sun go down or stroll hand in hand along its white sandy beaches. French Polynesia is also perfect if you are looking to sail around the islands on a catamaran.
You can either opt to stay for a few nights on board a dedicated catamaran or we can arrange a day tour which involves exploring the lagoons by boat. There's also the opportunity to enjoy a motorised outrigger canoe for the day with a small group to explore the islands and swim with stingray and sharks.
For adrenaline seekers then you can skydive in Bora Bora – a truly awesome sight from the sky as you take in the view of the islands and the blue waters. Moorea has some areas which are particularly difficult to access except by quad bike and so make sure you book a trip to include a trip.
Enjoy panoramic views, craters with steep hills for you to navigate its lush plantations. As mentioned, French Polynesia is known for its wildlife and aquatic life and we can organise a private wildlife expedition which sees you search for long-billed dolphins, leopard and stingrays as well as grey and black tip sharks. You may even spot a whale or two in season!
French Polynesia is one of the few countries in the world that has never implemented any sort of anti-LGBTQ+ laws. As such, this collection of archipelagos is now a haven for the queer community, and LGBTQ+ travelers can expect a seamless and comfortable trip. LGBTQ+ couples can also enjoy the experience of getting legally married in this truly unique country.
Water lovers seeking a tropical paradise need to look no further than French Polynesia. With its balmy waters, stunning ocean views, and an amazing array of marine life, this island nation offers the perfect spot for activities such as snorkeling, diving, surfing, and kayaking. Whether you're looking to try something new or perfect your existing skills – French Polynesia is calling.
Whether you are an experienced hiker or new to outdoor scenery, French Polynesia has something for everyone. The island nation's stunning landscapes create a perfect atmosphere for exploring on foot. With trails ranging from easy to difficult, taking a hike in French Polynesia is the perfect way to experience its beautiful and unique surroundings.
French Polynesia is renowned for its breathtaking scenery, and the opportunity to enjoy a private dinner in such stunning settings makes it all the more special. From beachfront tables set up directly on the sand to hidden hillside restaurants, each private dinner provides a romantic and uniquely memorable dining experience.
Music and dance have long been an integral part of French Polynesian culture. One of the most iconic instruments used to create music is the pahu drum, which is typically accompanied by the toere. These instruments are used to accompany traditional dance performances which are often steeped in rich cultural identity.
Michelin-Starred Private Dining in French Polynesia
With some of the planet's most fertile soils, bountiful fish stocks, and culinary traditions going back centuries, it should come as no surprise that French Polynesia is home to a collection of Michelin-starred restaurants in truly unbelievable locations.
From the beachside offering of Jean Georges Lagoon restaurant to the traditional tastes of Le Meridien's Le Tipanie, there's a fine-dining experience for every palate in French Polynesia. However, if you're looking to take this culinary majesty even further, be sure to consider a private dining experience – something offered by many of French Polynesia's exclusive luxury resorts.
Private dining in French Polynesia promises the unique experience of sampling Michelin-starred dishes in some of the world's most awe-inspiring natural environments. Relish in a diverse selection of local flavors as the waves lap gently at your toes and stars twinkle in the sky above.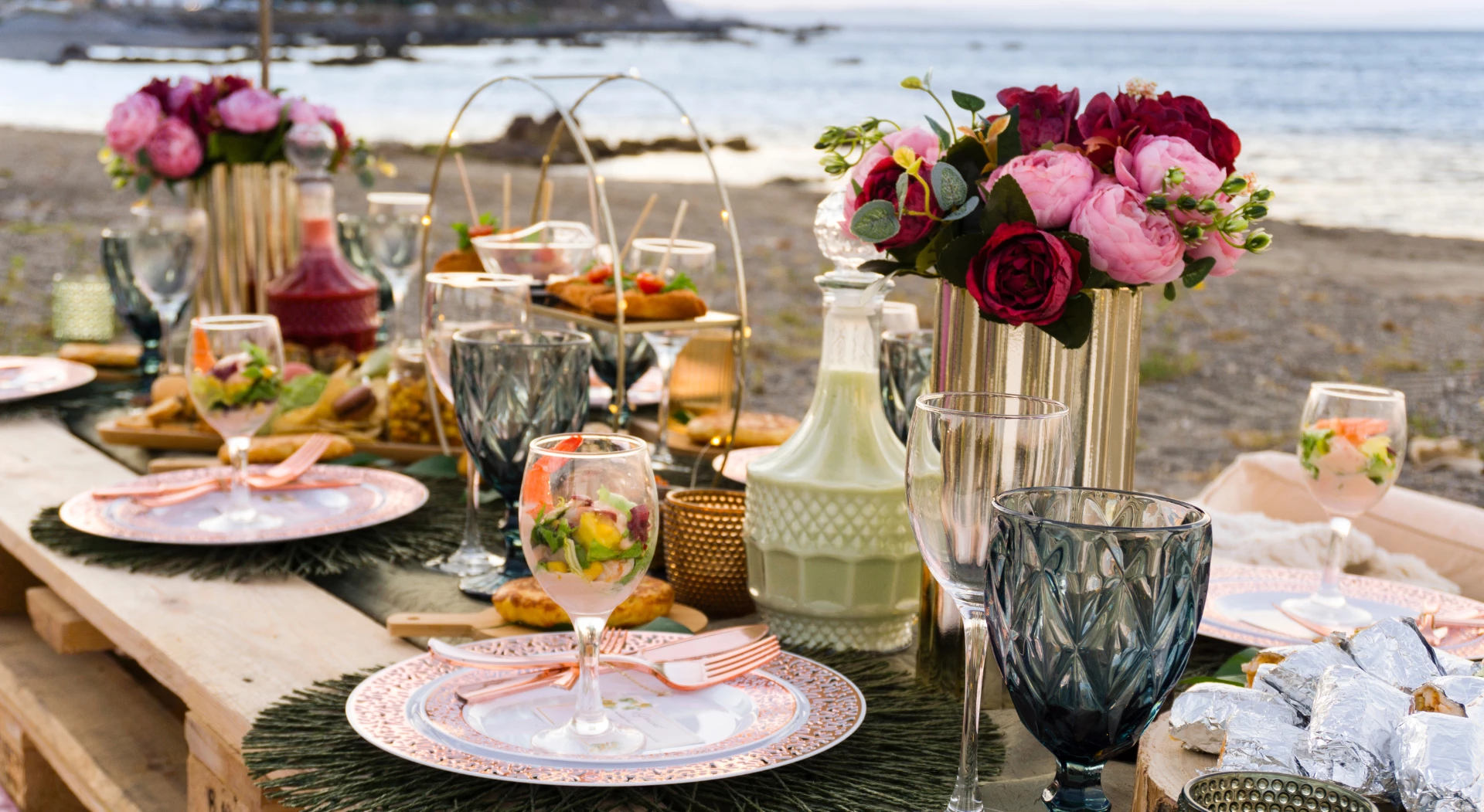 Bora Bora
Perhaps one of the most iconic and luxury destinations on earth, Bora Bora is undoubtedly one of the top places we send travelers to. From its iconic overwater bungalows to its stunning lagoons and beaches, you'll be able to switch off here like no other place on earth.
A trip to French Polynesia would not be complete without a stop in Bora Bora. Known for its exceptional beauty, the island is part of an extinct volcano and its calm waters boast vibrant hues of blue and turquoise. With plenty of white sand beaches and lush jungles, it's no wonder that this paradise is known for luxury getaways. Be sure to take some time to snorkel around the barrier reef or relax on stunning over-water bungalows perfect for a romantic honeymoon.
Bora Bora's natural beauty makes it ideal for outdoor activities and exploration. Make sure to take advantage of the numerous eco-adventures available, such as snorkeling in the pristine lagoon, exploring the colorful coral reef, or kayaking by a private beach. If you're feeling adventurous, undertake an exhilarating hike up Mount Otemanu or go deep-sea fishing along the sparkling coastline. Regardless of your preferences, there are plenty of ways to discover and enjoy Bora Bora's captivating natural surroundings.
When it comes to planning a luxury vacation in Bora Bora, there's nothing better than experiencing something that can only be accessed at your destination. Try signature activities and services that you can't do anywhere else, such as swimming with stingrays and tropical fish in the crystal-clear waters of the lagoon or indulging in a romantic dinner on a beach. There is no shortage of amazing experiences that will make your time in paradise unforgettable.
If you would simply like to unwind and relax, Bora Bora provides plenty of opportunities for that as well. Spend the afternoon at a luxurious spa or lounge leisurely on the beach with all your worries washed away by the waves. There's nothing like spending time under a blooming flower-laced cabana being served refreshing cocktails surrounded by swaying palm trees. Relaxation and indulgence are never in short supply here; you're sure to make memories that will last a lifetime.
Mo'orea
Beautiful Mo'orea is a geographic hotbed, known for its volcanic mountains and sandy beaches. Sip cocktails on the gorgeous beaches, or go snorkelling in the incredible lagoons where you'll find (safe!) sharks and turtles.
From its breathtaking mountain peaks to its vibrant valleys and colorful coral reefs, Moorea is a destination like no other. This tropical paradise offers something for everyone, from adventurous hikers to beach lovers alike.
Home to Opunohu Bay, the tranquil lagoon boasts crystal clear waters and an abundance of marine creatures such as turtles, dolphins, stingrays and even humpback whales during the winter months – making it a great spot for swimming and snorkeling. Its majestic mountain range creates an awe-inspiring backdrop to this exquisite oasis.
Mo'orea is perhaps one of the most iconic destinations in French Polynesia and it is an absolute must-see. Take a boat tour to soak up the stunning views or snorkel around the coral gardens that locals call 'Aquarium'. There are several places to stay throughout the island so you can be right at home while enjoying the local hospitality and culture. You could even take part in kayaking tours around the lagoons.
Whether you're looking for a peaceful, romantic getaway or an adrenaline-packed adventure, Mo'orea has something for everyone. The gorgeous beaches and crystal blue waters provide a perfect playground for swimming, snorkeling, kayaking and boat tours – allowing visitors to explore the lagoons and see countless exotic species of fish, turtles and rays. Or simply relax on the beach while taking in the stunning views. Whatever activity you choose, your time spent among the lush tropical scenery of Mo'orea is sure to remain unforgettable.
Tahiti
Tahiti is the largest and most developed island in French Polynesia. It's where you'll find the capital Papeete. Tahiti has its charms, not least beautiful valleys and waterfalls that give it a different feel to the other islands of French Polynesia.
Take some time to explore Tahiti, learn more about the local culture and partake in some of the cultural attractions. Visit the Paul Gauguin Museum or witness traditional Polynesian dancing at a Marae temple. Spend an evening at the local nightclubs where you can try your hand at Tahitian drumming or sample some of the freshly caught seafood. Whether it's taking a guided tour through black pearl farms or indulging in rum-laced cocktails overlooking Bora Bora, there are plenty of ways to immerse yourself in French Polynesia's unique culture.
Visitors should plan to spend more than one day on the main island, as there are a wealth of activities to experience. Dive into the depths of the South Pacific with a signature scuba tour and visit some of the world's most pristine coral reefs. Sample local dishes or recharge in one of the luxurious spas or French Polynesia's famous, white sand beaches. Don't forget to bring home souvenirs from your travels – traditional Tahitian folk art or unique jewelry crafted by local artisans are perfect reminders of your time in this paradise.
Tahiti is a premier destination for luxury resorts, offering stunning views and opulent amenities. From five star accommodations to the best of local cuisine, these luxurious resorts provide the perfect setting for a memorable vacation getaway. Whether you seek relaxation or adventure, there's something for everyone at any of these incredible Tahitian resorts.
The InterContinental Tahiti Resort and Spa is the perfect destination for a luxurious vacation experience. Located on the beautiful island of Tahiti, the five-star resort boasts luxurious suites with stunning views of the lagoon. Pamper yourself at the full-service spa or dine at one of two restaurants. The resort also offers a fitness center, as well as a variety of water sports activities.
Taha'a
If you are looking for a luxury escape in French Polynesia, then a stay in an overwater bungalow on Taha'a Island is the perfect option. You can admire views of the fragrant vanilla plantations and enjoy some well-deserved rest. Spend time snorkeling and kayaking around the lagoon or just relax in the warm tropical sunshine. With a stay on Taha'a Island, you can be sure to create unforgettable memories in this paradise destination.
Taha'a Island is an idyllic destination for honeymoons, anniversaries and romantic getaways – its mesmerizing beauty, combined with plenty of activities to choose from make it a great choice for those seeking tranquil luxury. A stay in one of the overwater bungalows offers a truly unique experience – kick back in your own little world, surrounded by superb views from your private balcony. You can snorkel or kayak the depths of the surrounding lagoon, explore coral gardens under the sea, take a boat tour to spot dolphins playing nearby or even enlist in some PADI  diving training. For those looking for some blissful relaxation time newlyweds can indulge in treatments at the hotel's spa center and finish off their days enjoying spectacular sunsets by their villas.
For hundreds of years, the island of Tahaa has been enriched with its signature varietal of vanilla – Vanille de Tahaa. This distinctly sweet and fragrant type of vanilla is often sought after by food connoisseurs. Visitors to Tahaa can experience the distinct taste and aroma firsthand as it's sold in local markets and street vendors.
Visitors to the beautiful island of Tahaa will find a variety of activities to enjoy like relaxing on the beach, snorkeling or diving in the coral reefs, and savoring the unique flavor of Tahaa's famous vanilla. Tahaa is an idyllic paradise with something for everyone to experience, so plan a visit and discover why this island is truly a spectacular part of the world
Raiatea
Raiatea offers travelers an opportunity to relax in luxurious accommodations and explore its stunning paradise. From boutique hotels and overwater bungalows, to spas and private beaches, Raiatea has something for everyone's taste. Travelers can also enjoy a variety of activities that range from sailing and kayaking, to swimming in the sparkling turquoise lagoon and hiking through lush rainforest trails. No matter what your interests are, Raiatea is sure to provide you with a truly unforgettable experience.
Raiatea offers an array of fine restaurants, from local seafood eateries to five star international cuisine. Many of our clients opt for private dining experiences on their own balcony or terrace, with food freshly caught and prepared by Raiatea's world renowned chefs. For a more immersive experience, visitors can sail to nearby islands and enjoy the traditional Polynesian cuisines offered in small villages. For those looking more adventure filled holidays, there is heaps of activities ranging across land and sea – diving, fishing and kayaking are all popular among tourists who seek a real adventurers escape. Whether you are looking for a taste of culture or rest and relaxation, Raiatea provides the perfect tropical escape.
Raiatea also offers a range of luxury resorts and spas tailored to accommodate every guest's individual needs. From overwater bungalows perched on stilts over the lagoon, to palm-fringed white sand beaches and secluded island villas, Raiatea has something for everyone. Whether you prefer spacious suites with private balconies overlooking the ocean or luxury treehouses in a remote rainforest setting, Raiatea will not disappoint. For those wanting an even more indulgent experience, numerous spa retreats are complemented by indigenous treatments that use natural ingredients like tangerine flowers and fresh coconuts for pampering experiences like never before.
January is one of the warmest months of the year with average temperatures reaching 30°C during the day. Humidity levels are also high and because of this storms are frequent.

The weather continues to be hot and stormy in February with temperatures reaching 30°C. The sea is around 29°C however precipitation levels reach around 228mm.

March is still a very warm month with average temperatures reaching around 30°C however there is less rainfall with only 171mm of precipitation.

April is right before the high season, so if you are looking to save money but want to avoid rain showers then April is a good time to visit. French Polynesia receives around 127mm of rain during the month.

May is the start of peak season, with fewer storms and rain showers, hotels will start to increase their prices but you are rewarded with glorious sunshine.

Temperatures drop slightly with daily averages reaching around 28°C but there is very little rainfall throughout the month. Average daily temperatures are around 28°C.

July is the same as June with average temperatures hitting around 27°C. The cooler temperatures leads to less rainfall and humidity levels are also lower.

August continues to be a hot month and also the dryest with only 47mm of rainfall. Average daily temperatures hit 27°C.

September is a pleasant month, temperatures are a little cooler and there is still very little rainfall. Resorts will begin to become less crowded with schools starting again.

In October, temperatures will begin to rise again along with precipitation levels.

November sees more rain with 150mm on average and also warmer temperatures. With this, also brings the likelihood of storms.

In December, the weather continues to get hotter and precipitation levels reach 247mm.

To get to French Polynesia, fly to Papeete in Tahiti from either Auckland, Los Angeles or San Francisco. Those of you flying to Bora Bora will get a short internal flight with Air Tahiti Nui to the island. It can be expensive to fly to Bora Bora so it's recommended that you seek expert advice on the best route and flight timings from one of the Out Of Office team.

Travelling to French Polynesia by plane is the fastest way to get there. There are multiple international airports in French Polynesia, with flights connecting to Papeete International Airport located on the island of Tahiti (PPT). Flights from North America can take up to 13 hours, while flights from Australia take roughly 8 hours. Prices vary depending on the airline and your destination island.

For those looking for an unforgettable experience, travelling to French Polynesia by boat is the perfect way to explore the beauty and tranquillity of the islands. From connecting with nature to discovering the local culture, a sailing trip will give you memories that will last a lifetime.

There are plenty of cruise lines to choose from depending on your preferences and budget. From lavish trips in luxury liners to family-friendly cruises, you'll be able to find a package that will give you the perfect holiday experience.

A number of operators offer charters and extended voyages, allowing you to experience the beauty of French Polynesia in an unforgettable way. Whether it's a day trip or a longer excursion, sailing to French Polynesia is the perfect way to explore this dreamy destination.

We want to ensure you have the best experience with us so we'll keep working on your itinerary until perfect. You will have your own personal dedicated member of our team who will help build the perfect trip for you.

We pride ourselves in the number of clients that are referred to us by our existing customers. Our 5* Trustpilot rating is important to us, so we encourage you to browse our reviews. They speak for themselves and that's why you are in safe hands.

Make an

enquiry

---

Email

info@outofoffice.com

To start planning your trip, please call us or complete the enquiry form and one of our team of experts will contact you as soon as possible for an initial consultation to discuss your travel plans in more detail.

All the prices on our website do not include flights. We can, of course, arrange them for you.