A sprawling oasis, French Polynesia consists of 118 volcanic and coral islands including stunning Tahiti and Bora Bora. Not only a beautifully serene spot for a private trip, extremely gay-friendly French Polynesia is one of the most sought-after spots for honeymoons – and with romantic views at every turn, it's not hard to see why.
Breathtaking sights and experiences are easily found here, with crystal clear lagoons and waterfalls, two extinct volcanoes and black-sand beaches just a few of the striking features.
Bora Bora is a great alternative to the Maldives, with its iconic overwater bungalows and perhaps some of the most beautiful blue waters on earth.
Most of our clients choose to visit a few islands when in French Polynesia, starting on Tahiti before heading to islands such as Mo'orea and Bora Bora.
LGBT rights in French Polynesia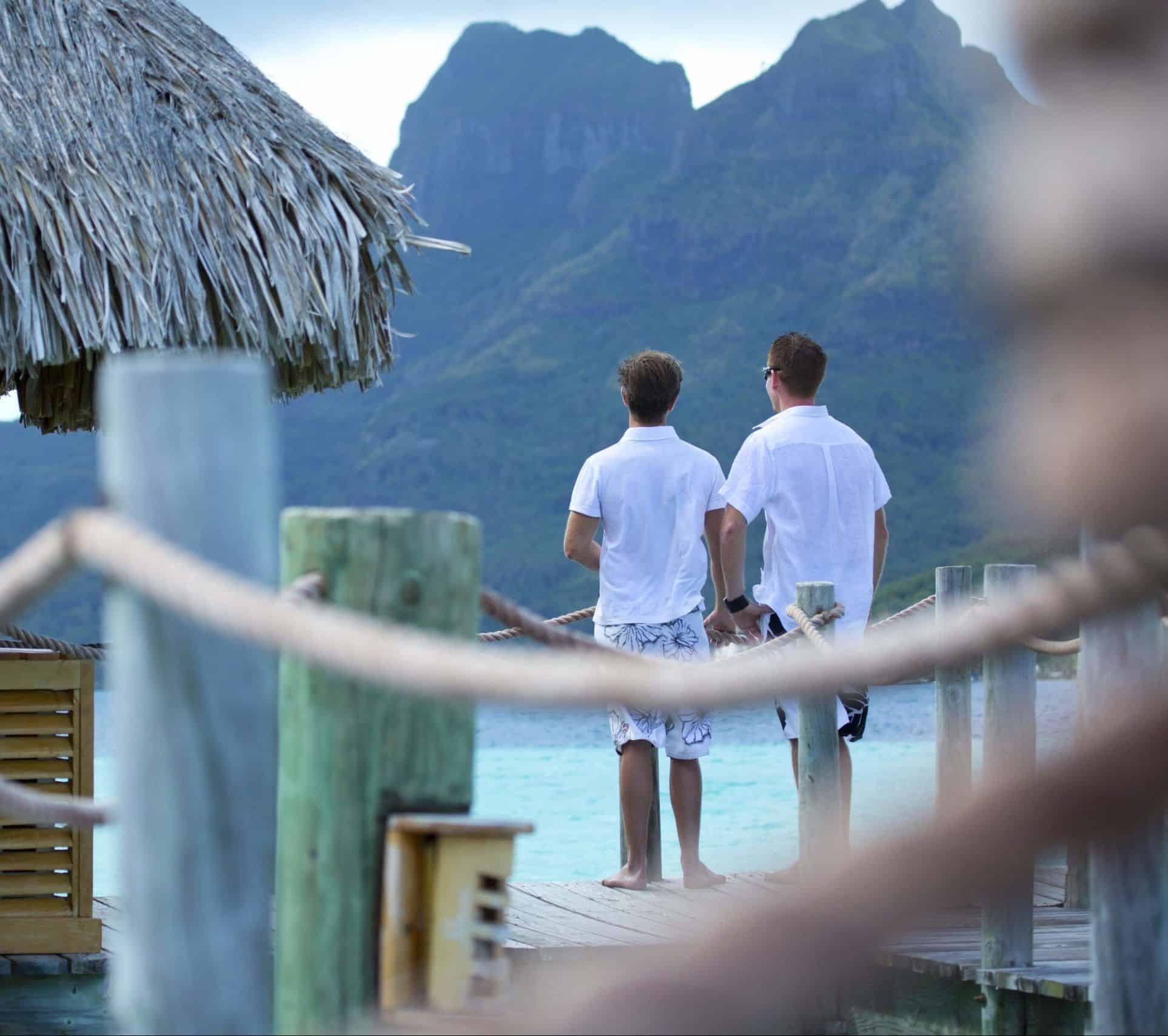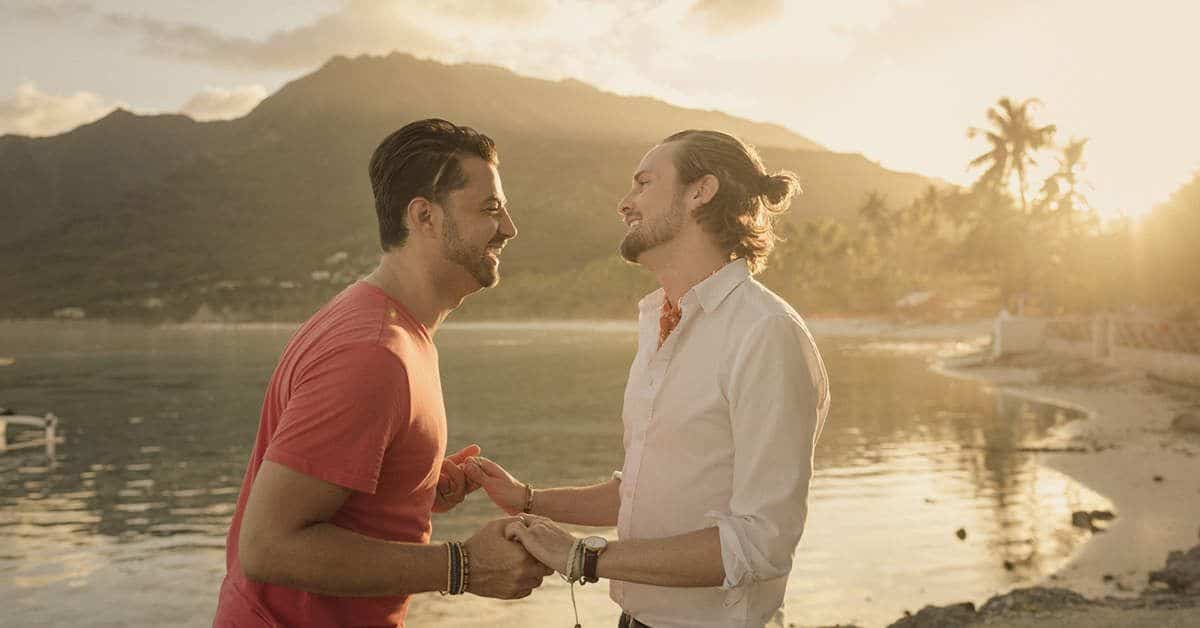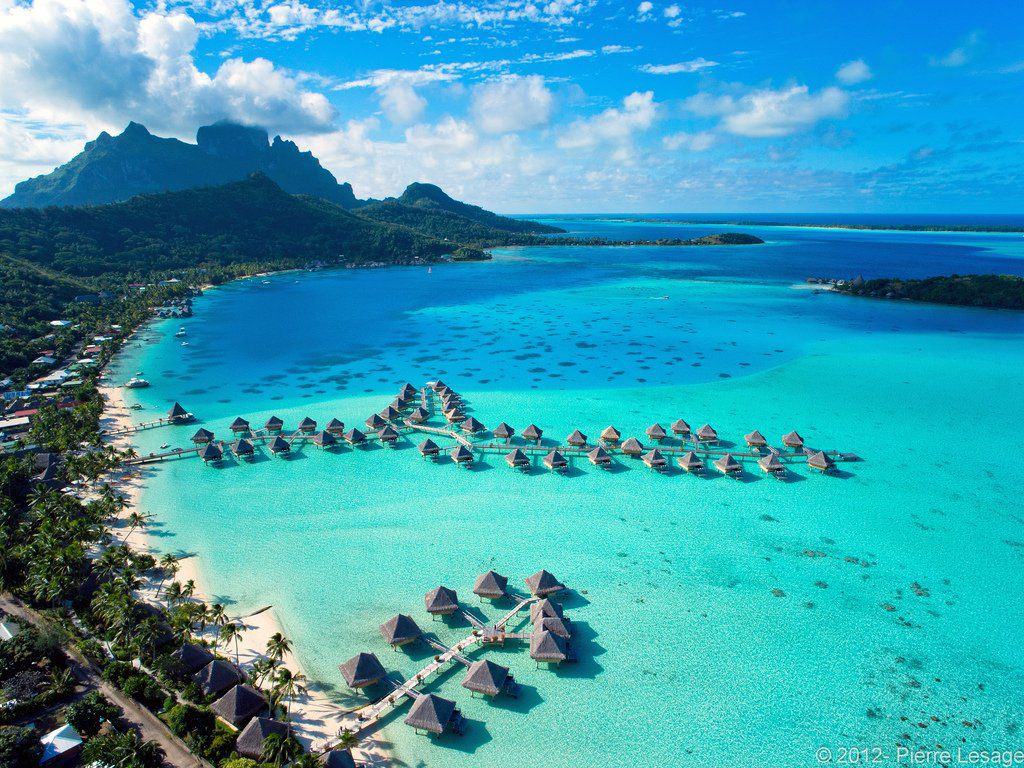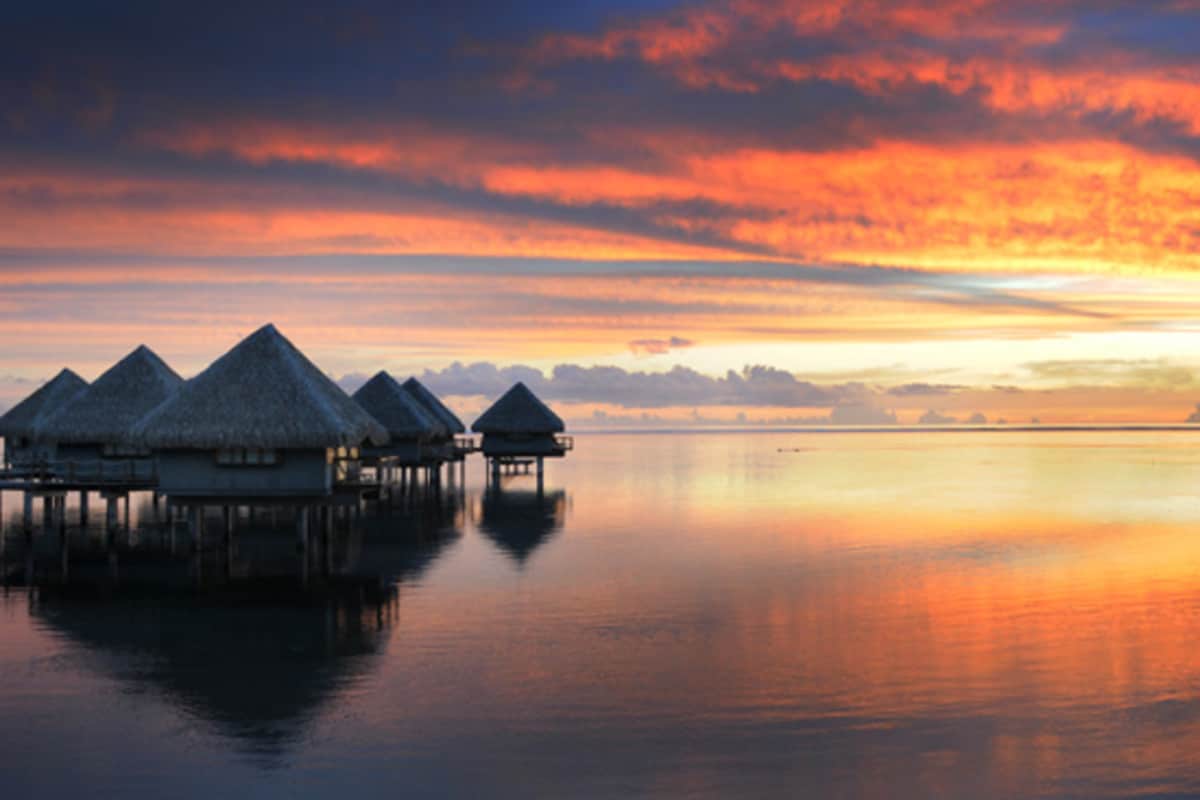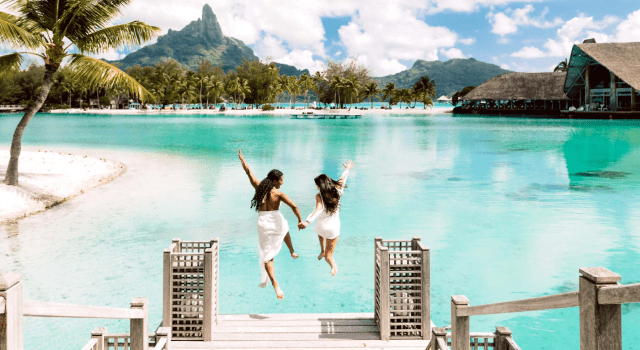 More trips in French Polynesia
"Stellar service. Stellar products. Stellar people and it gets so much better when you pick up the phone and call."

"Super client centred service. From first contact I have had warm, efficient, friendly and flexible service."

"I'm confident in giving Out Of Office a 5-star review! They are one of the leaders in this space without a doubt."


"Stellar service. Stellar products. Stellar people and it gets so much better when you pick up the phone and call."
"I'm confident in giving Out Of Office a 5-star review! They are one of the leaders in this space without a doubt."
"Super client centred service. From first contact I have had warm, efficient, friendly and flexible service."
Luxury hotels in French Polynesia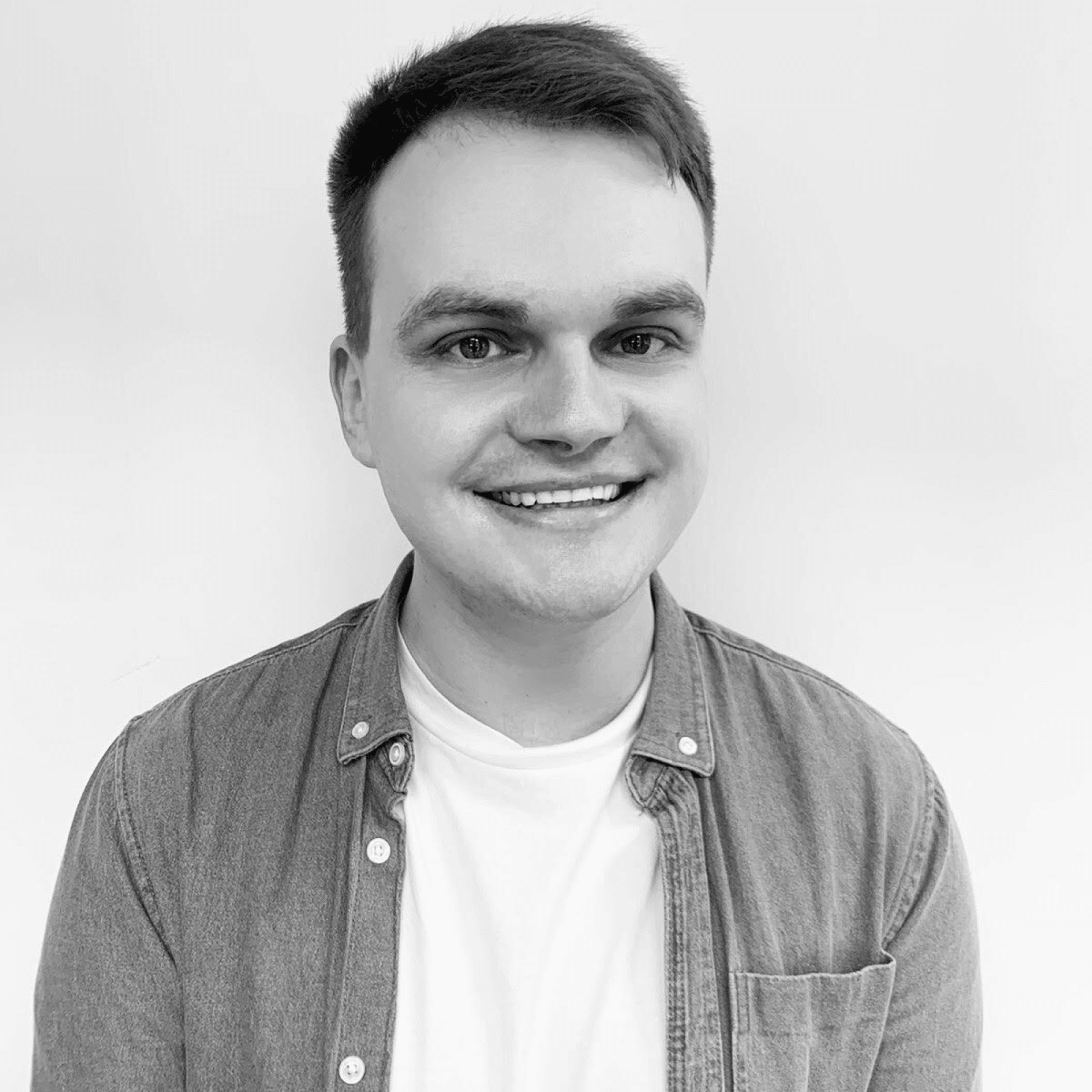 Luke Matthewman
Luxury Travel Expert
---
"French Polynesia is the ultimate luxury travel destination. No trip to paradise is complete without a visit to Tahiti, Mo'orea and Bora Bora. You can combine all of these islands into one island hopping vacation. "
Contact us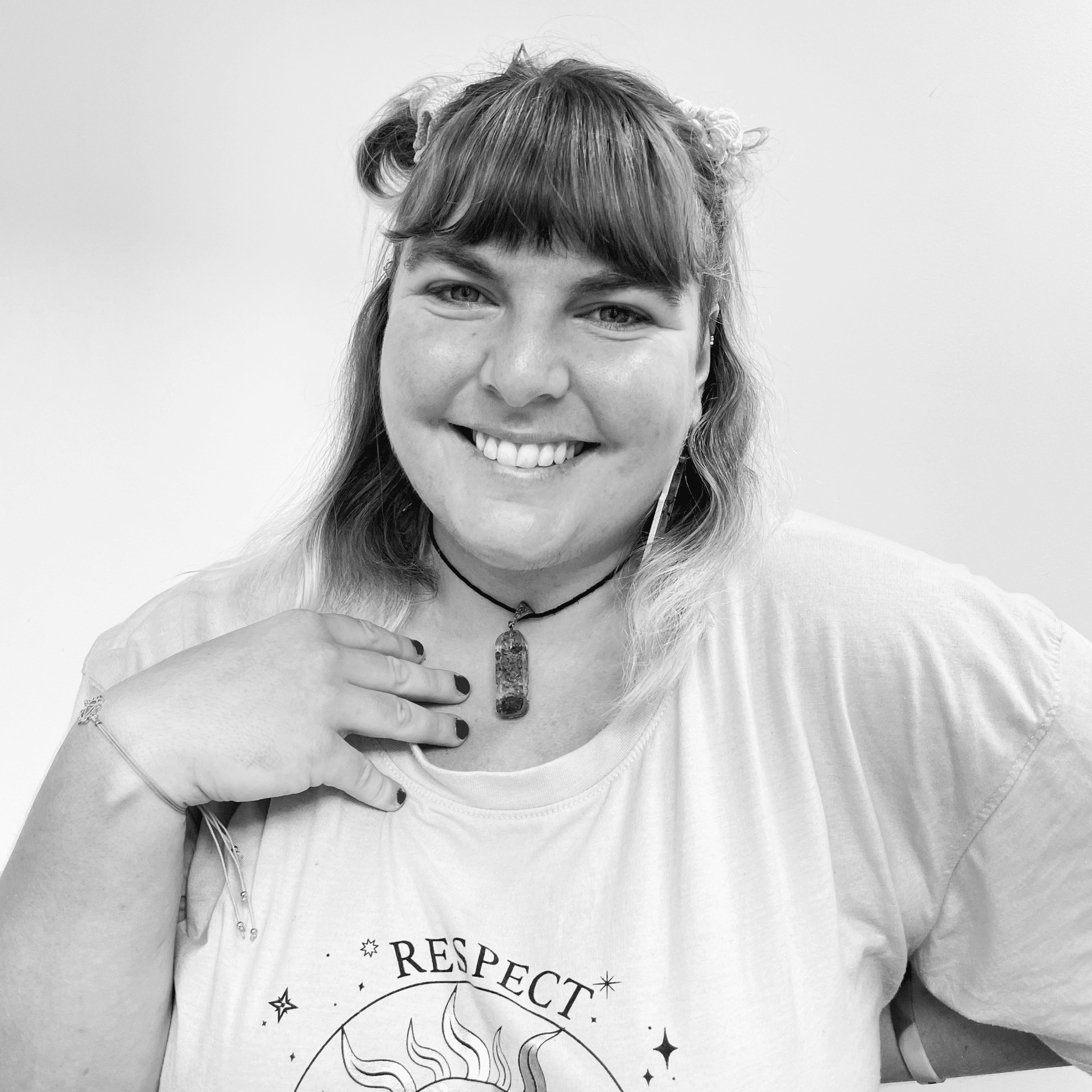 Maria Gardner
Luxury Travel Expert
---
"I love the Conrad Bora Bora for so many reasons, but it's their Overwater Villas that really stand out. Rooms are traditional yet design-focused, and you'll never want to leave."
Contact us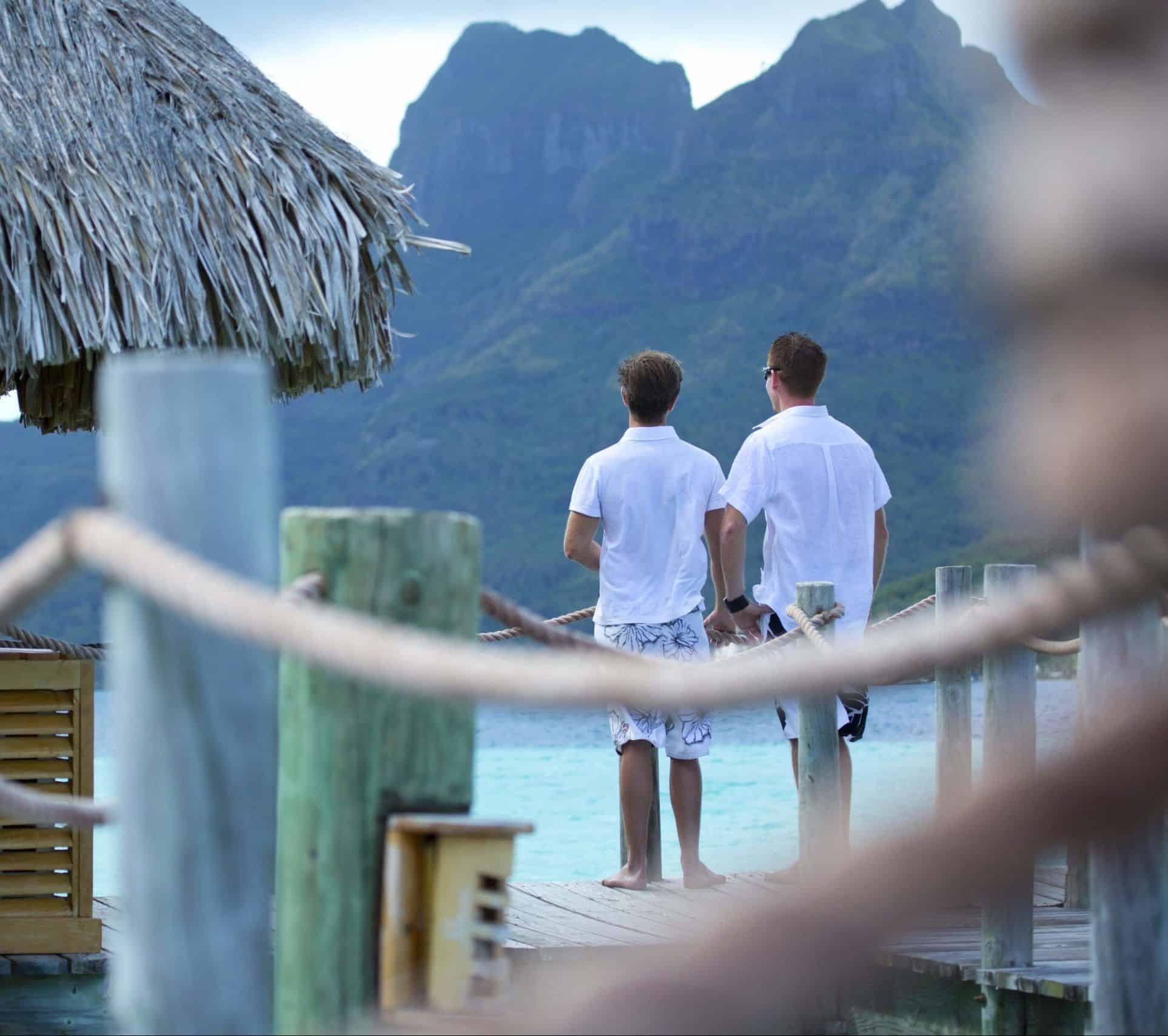 Destination: French Polynesia
The highlight of French Polynesia is undoubtedly the iconic island of Bora Bora. Immerse yourself in one of the Bora Bora water bungalows which the island has become synonymous with. Swim in the famous turquoise lagoon that is renowned for its scuba diving due to the protected coral reef that surrounds the island.
You'll also find Mt. Otemanu, the dormant volcano at the centre of Bora Bora, the top of which you can hike to or climb. The island is perfect for those who would like to combine relaxation with staying active. It has luscious greenery and jungle which allows for incredible walks.
With some of the most luxury resorts on earth, Bora Bora is a bucket list destination and one of the most popular regions we cover as a company. Not only is same-sex marriage legal in Bora Bora, but it's one of the best honeymoon destinations on earth. Many of the couples we send to Bora Bora come back telling us that the trip was a once-in-a-lifetime holiday.
You'll usually be greeted in Bora Bora by an impressive team of locals who will meet you at the small airport with a traditional flower lei before escorting you to a boat for a short transfer to your chosen resort. Be sure to have your camera ready for the journey. In terms of things to do in Bora Bora, you'll find watersports amongst the most popular. Scuba diving dominates along with snorkelling but it's also a great destination to take boat safaris, jetski, parasail and much more. You can also swim with sharks in Bora Bora at the famous Lagoonarium.
When it comes to snorkelling, you'll find some of the best coral and marine life in the world in Bora Bora. Bora Bora is a perfect honeymoon destination. Snuggle down with your loved one in a beautiful water bungalow on stilts as you watch the sunset. Enjoy sumptuous food in your resort's restaurants – you'll find Asian, French and South American influences in the region. The climate in Bora Bora and French Polynesia changes very little due to its excellent location.
In the wettest months of December, January and February you will still over two hundred hours of sunshine though. If you want to experience more of French Polynesia though you can look at visiting Moreea and Tahiti. You'll need to fly into Tahiti anyway to get to Bora Bora – which is about an hour's flight away – and so it is worth spending a night or two there on the way back. In Moorea, you'll find plenty of hiking and trails that zigzag through the luscious rainforests.
Whilst not as visited as Bora Bora, Moorea offers something different and is a good combination if you are wanting to visit more than one island. Moorea is surrounded by a stunning blue lagoon and lies just 12 miles away from Tahiti by high-speed ferry. Again, it's a perfect honeymoon destination and because it falls under French Polynesia it's also one of the best gay honeymoon destinations. The ideal place to watch the sun go down or stroll hand in hand along its white sandy beaches. French Polynesia is also perfect if you are looking to sail around the islands on a catamaran.
You can either opt to stay for a few nights on board a dedicated catamaran or we can arrange a day tour which involves exploring the lagoons by boat. There's also the opportunity to enjoy a motorised outrigger canoe for the day with a small group to explore the islands and swim with stingray and sharks.
For adrenaline seekers then you can skydive in Bora Bora – a truly awesome sight from the sky as you take in the view of the islands and the blue waters. Moorea has some areas which are particularly difficult to access except by quad bike and so make sure you book a trip to include a trip.
Enjoy panoramic views, craters with steep hills for you to navigate its lush plantations. As mentioned, French Polynesia is known for its wildlife and aquatic life and we can organise a private wildlife expedition which sees you search for long-billed dolphins, leopard and stingrays as well as grey and black tip sharks. You may even spot a whale or two in season!
Perhaps one of the most iconic and luxury destinations on earth, Bora Bora is undoubtedly one of the top places we send travelers to. From its iconic overwater bungalows to its stunning lagoons and beaches, you'll be able to switch off here like no other place on earth.
Beautiful Moorea is a geographic hotbed, known for its volcanic mountains and sandy beaches. Sip cocktails on the gorgeous beaches, or go snorkelling in the incredible lagoons where you'll fine (safe!) sharks and turtles.
Tahiti is the largest and most developed island in French Polynesia. It's where you'll find the capital Papeete. As the islands of Moorea and Bora Bora are more upscale and they are where you'll spend most of your trip. Tahiti still has its charms, not least beautiful valleys and waterfalls.
January is one of the warmest months of the year with average temperatures reaching 30°C during the day. Humidity levels are also high and because of this storms are frequent.

The weather continues to be hot and stormy in February with temperatures reaching 30°C. The sea is around 29°C however precipitation levels reach around 228mm.

March is still a very warm month with average temperatures reaching around 30°C however there is less rainfall with only 171mm of precipitation.

April is right before the high season, so if you are looking to save money but want to avoid rain showers then April is a good time to visit. French Polynesia receives around 127mm of rain during the month.

May is the start of peak season, with fewer storms and rain showers, hotels will start to increase their prices but you are rewarded with glorious sunshine.

Temperatures drop slightly with daily averages reaching around 28°C but there is very little rainfall throughout the month. Average daily temperatures are around 28°C.

July is the same as June with average temperatures hitting around 27°C. The cooler temperatures leads to less rainfall and humidity levels are also lower.

August continues to be a hot month and also the dryest with only 47mm of rainfall. Average daily temperatures hit 27°C.

September is a pleasant month, temperatures are a little cooler and there is still very little rainfall. Resorts will begin to become less crowded with schools starting again.

In October, temperatures will begin to rise again along with precipitation levels.

November sees more rain with 150mm on average and also warmer temperatures. With this, also brings the likelihood of storms.

In December, the weather continues to get hotter and precipitation levels reach 247mm.

To get to French Polynesia, fly to Papeete in Tahiti from either Auckland, Los Angeles or San Francisco. Those of you flying to Bora Bora will get a short internal flight with Air Tahiti Nui to the island. It can be expensive to fly to Bora Bora so it's recommended that you seek expert advice on the best route and flight timings from one of the Out Of Office team.

We want to ensure you have the best experience with us so we'll keep working on your itinerary until perfect. You will have your own personal dedicated member of our team who will help build the perfect trip for you.

We pride ourselves in the number of clients that are referred to us by our existing customers. Our 5* Trustpilot rating is important to us, so we encourage you to browse our reviews. They speak for themselves and that's why you are in safe hands.

Make an

enquiry

---

Email

info@outofoffice.com

To get going, please submit an enquiry and one of our expert team will be in touch for an initial consultation in the next 24 hours to discuss your travel plans in detail.

All the prices on our website do not include flights. We can, of course, arrange them for you.