We've chosen the best hotels in Bora Bora that we receive incredible reviews about time and time again. French Polynesia is a French overseas territory comprised of just over 100 islands. It's a tropical paradise and one of the top luxury destinations on earth. Your flight to French Polynesia might take a while but it's definitely worth it. The first European travellers believed they'd stumbled upon something resembling heaven on earth. Marlon Brando did too when he helped put French Polynesia on the map in the 1960s.
Although many world-class luxury resorts have emerged in French Polynesia over the last five decades, it still feels otherworldly. You'll find the bluest waters on earth in French Polynesia – OK, it's a toss up between French Polynesia and Maldives! The lagoons surrounding the islands are home to vibrant marine life and coral atolls.
Bora Bora is where you'll find the best luxury hotels in French Polynesia and most of them offer overwater bungalows: unbeatable for romantic trips. Here's our guide to French Polynesia's finest hotels.
Call our travel experts on
+44 (0)20 7157 1570
More Information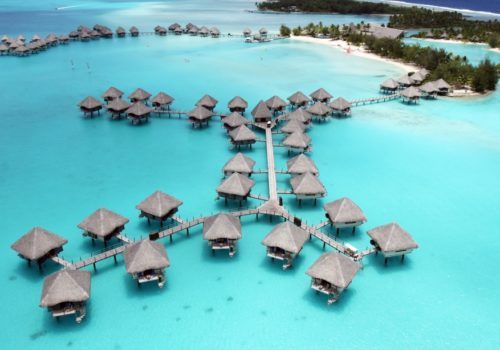 Gay Weddings & Honeymoons in French Polynesia
French Polynesia is one of the best destinations on earth for honeymoons. It's also a very gay-friendly destination. French Polynesia, unlike many cultures, never had a homophobic tendency. It's possible to have a full legal gay wedding ceremony in French Polynesia. You can also opt for a Symbolic Polynesian Commitment Ceremony. Either way, we can take all the pressure out of your hands and plan the perfect gay wedding and honeymoon in French Polynesia.
View Gay Weddings & Honeymoons Bora Bora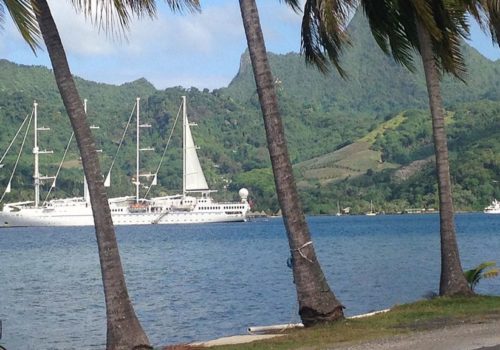 Catamarans in French Polynesia
Exploring the blue waters of the lagoon is a must. We can arrange a catamaran trip around French Polynesia for you. You can sail for three nights on a private catamaran, exploring secluded coves and observing marine life. Paddle boards and kayaks are included. This is an especially good choice for honeymoons in French Polynesia. You can also use the catamaran trip as a transfer if you're staying in multiple hotels – you'll be dropped off at the pier of your next hotel.
Gay travel in Bora Bora
Watch our video guide to French Polynesia.