Sri Lanka boasts a rich culture, with its many Buddhist temples and World Heritage sites. The enticing markets are a must-see, filled with friendly chatter and the aroma of spices you never knew existed. Out Of Office can take you beyond this, however, to appreciate the abundance of wildlife you can find further afield.
Sri Lanka is one of the best places in Asia to make the most of the glistening Indian Ocean. There is a fringe of golden beaches along the country's shore and a spattering of luxury resorts.
Sri Lanka's spectacular coastline is dotted with pristine beaches and luxurious resorts, perfect for a relaxing beach holiday. Choose from well-appointed hotels that provide exquisite accommodations on a white sand beach with warm turquoise waters. Enjoy extravagant amenities like swimming pools, private cabanas, and an array of recreational activities -all while enjoying unbeatable views of the Indian Ocean.
Every one of our Sri Lanka itineraries comes with a private driver and you'll also be supporting the community as for every trip we book to Sri Lanka we sponsor a child education for six months.
LGBT rights in Sri Lanka
Whilst the legal situation for LGBTQ+ people in Sri Lanka is less than ideal, travellers to the country will find a different reality as the majority of resorts and hotels provide safe haven for foreign queer people. Whilst some discretion is advised, Sri Lanka is an incredibly popular gay travel destination.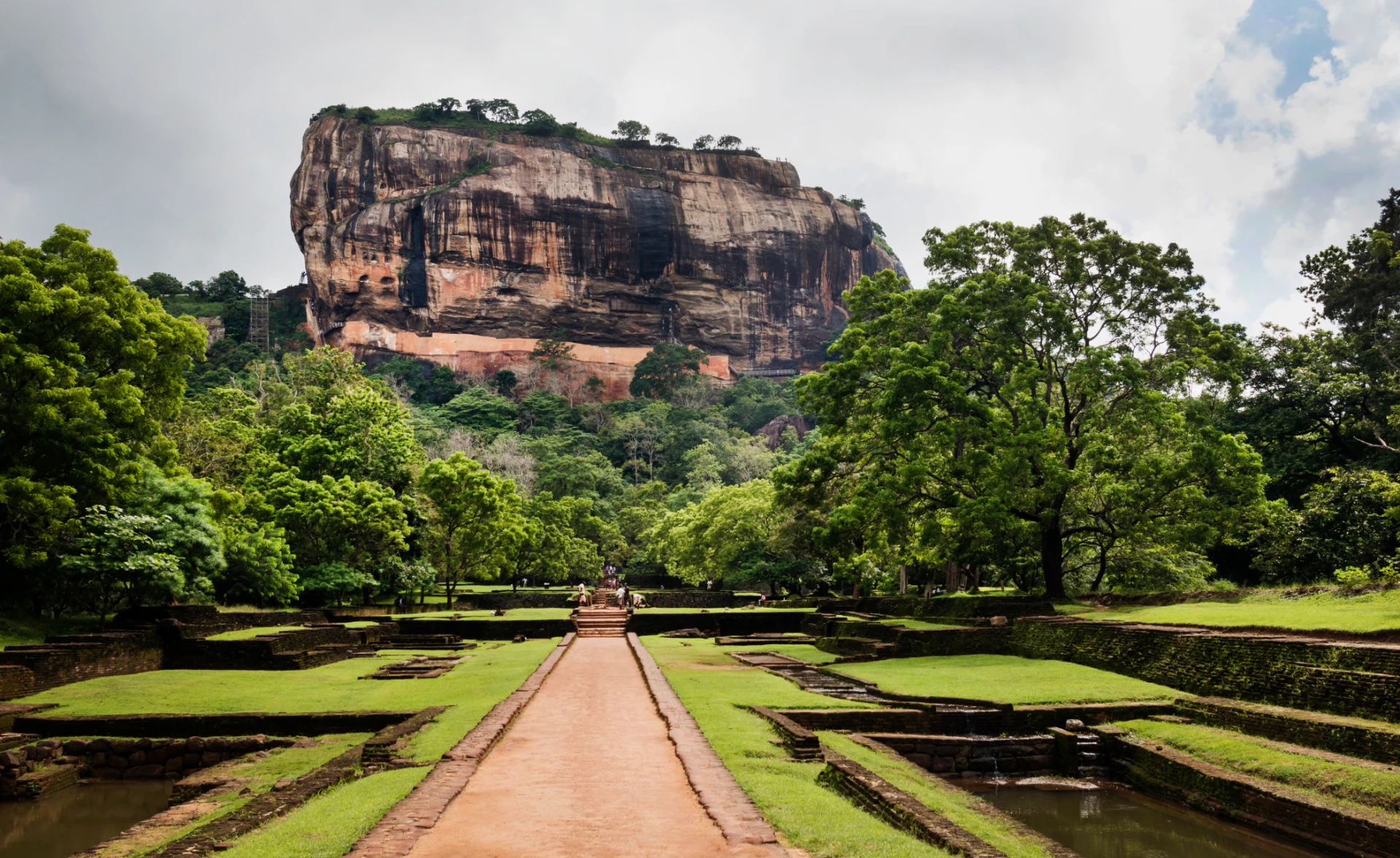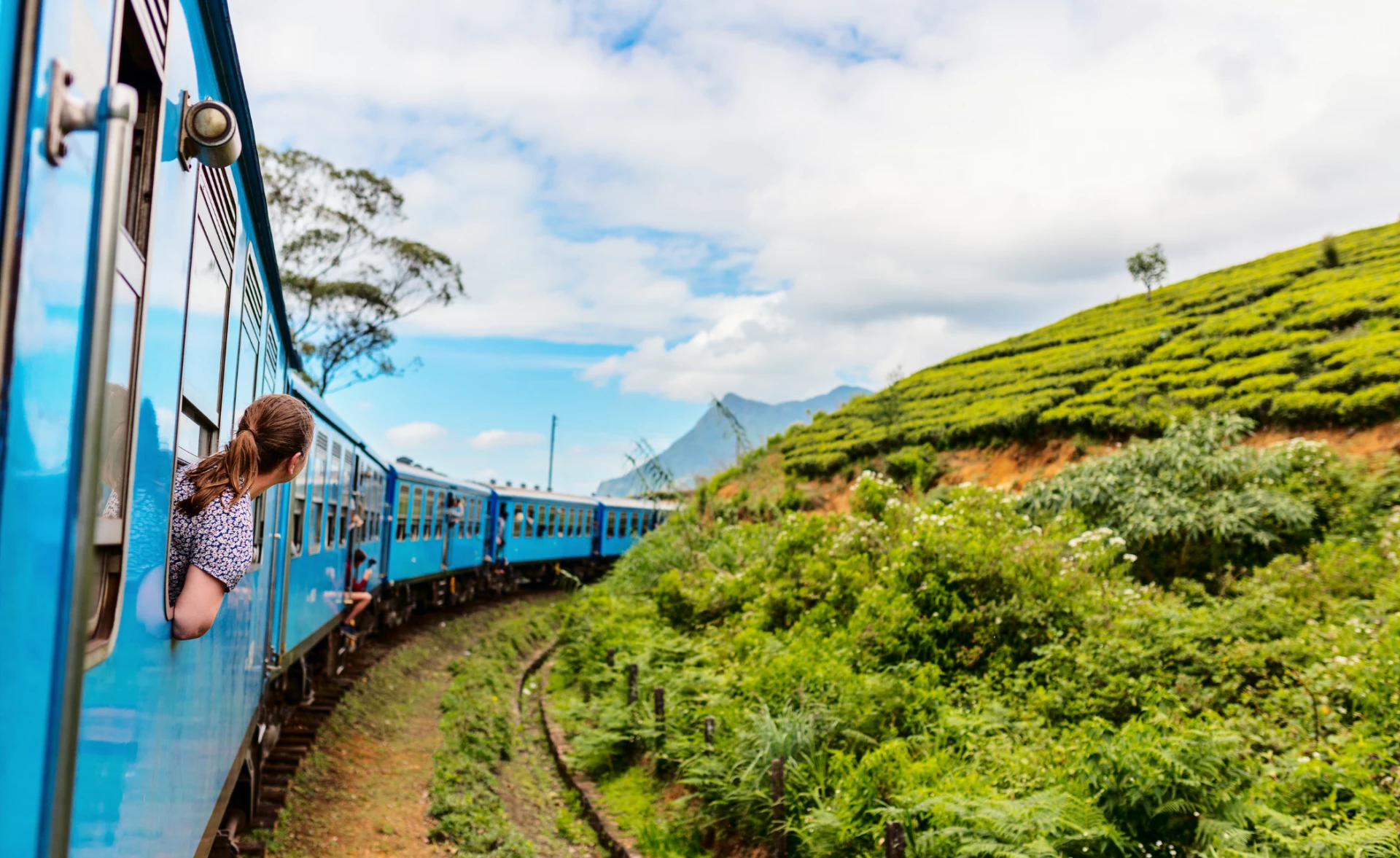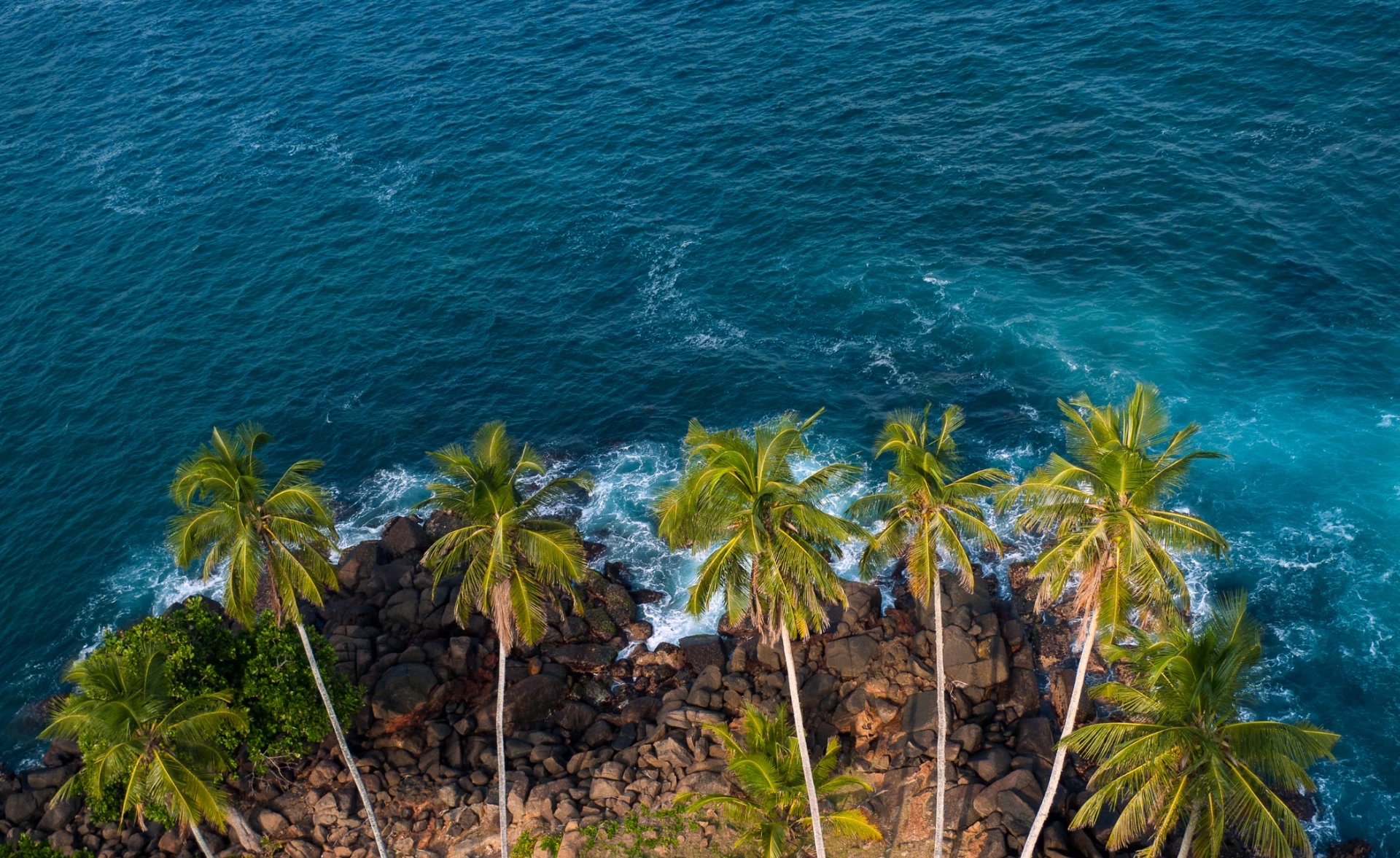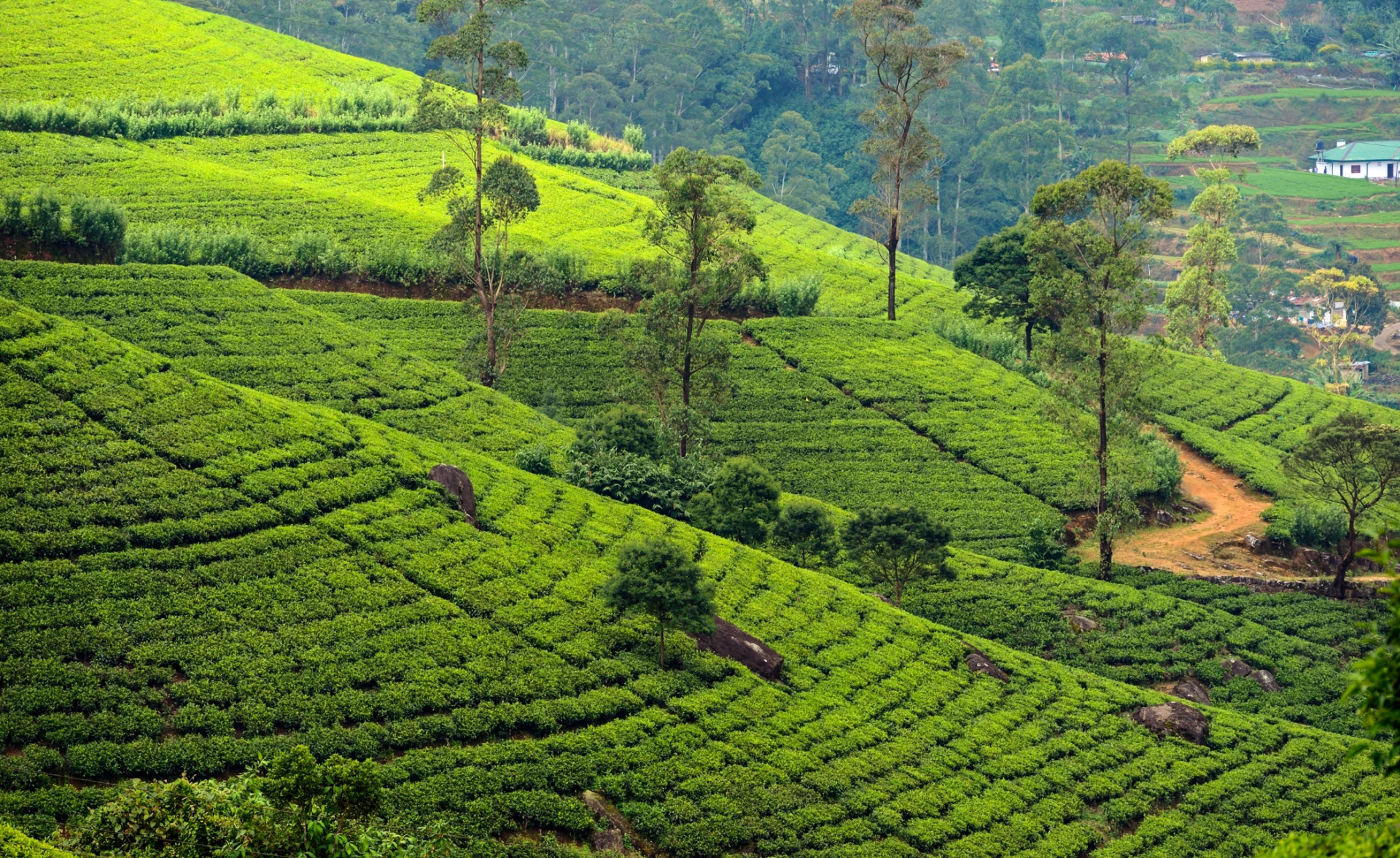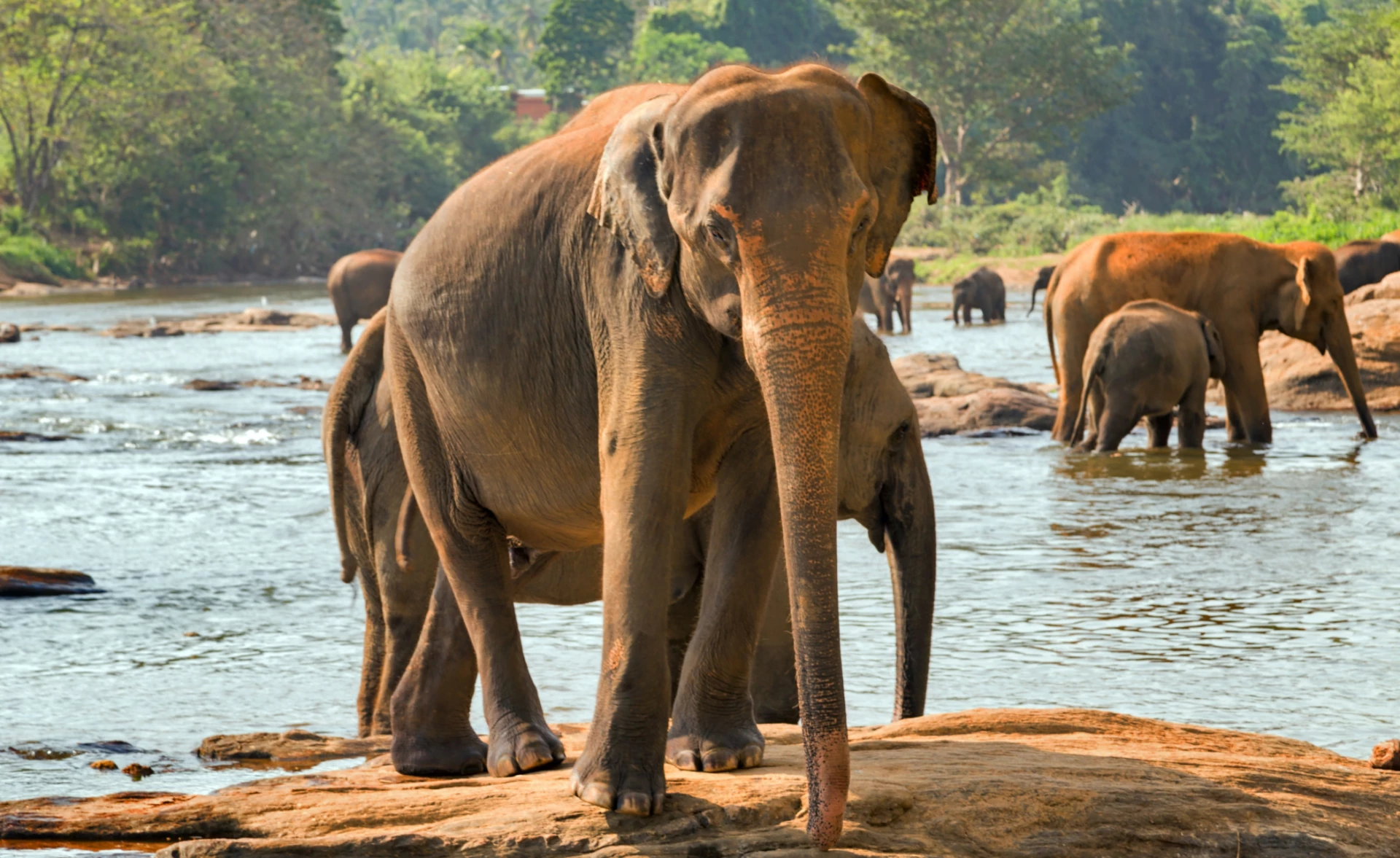 Mira. N
"Out Of Office made our honeymoon in Sri Lanka a picture of relaxation and adventure. "


Sofia. C
"There's nothing like the peace of mind that comes from knowing every detail of your trip has been taken care of- thank you Out Of Office."


Chris. N
"I had the most stunning time in Sri Lanka with my partner and extended family."


Luxury Hotels in Sri Lanka
Featured Experiences in Sri Lanka
A country which has so much to offer from incredible wildlife to stunning scenery and a rich historic culture. It is the country you need to spend a good length of time in if you want to visit more than one place.
If you want to see the highlights, we would suggest a 10-day tour, starting in Colombo which has more of an urban city vibe. You will then move onto Dambulla and Sigiriya to see Sigiriya Rock fortress. Then head to Polonnaruwa which is home to many world heritage sites and is surrounded by beautiful landscape.
Your next stop is Kandy which is known as the capital for "World Heritage Sites" so if you like culture and exploration, this stop is a must! You will then move to Pinnawala which has an incredible elephant sanctuary you can visit. Nuwara Eliya is the next place on your list and is known for its beautiful mountain landscapes and tea fields.
Spend a couple of days in Yala National Park if you are a big wildlife fan, as there are several safaris you can do.
Finally, you will end in Colombo where you can catch a flight to your next destination. We often recommend pairing Sri Lanka with the Maldives as it is only a short flight away and it's nice to combine exploration and adventure with some relaxation time on the beach.
Culture in Sri Lanka
Sri Lanka is steeped in a fascinating cultural heritage dating back over two thousand years. Visit the sacred city of Anuradhapura, home to ruins of ancient palaces, stupas and other monuments. Climb the boulder-strewn Sigiriya Rock Fortress, said to be 4th century citadel home to an ancient civilization. Explore the Hindu shrines of Kandy or take a wildlife safari at Yala National Park—all with plenty of upscale options available for a truly luxurious travel experience.
Hiking in Sri Lanka
Sri Lanka is home to a wide range of hiking trails, each one offering its own unique experience. Take in magnificent views as you explore breathtaking landscapes such as Neela Mawtawala Mountain or the Knuckles Range. For a luxurious hike, head to Horton Plains National Park and follow the winding path out of the jungle across an open grassland plateau. No matter your path, you're sure to encounter plenty of local wildlife and Sri Lanka's natural beauty on your unforgettable trek.
Fine Dining in Sri Lanka
Indulging in the exquisite cuisine at some of Sri Lanka's fine dining restaurants is a must during your luxury journey. Sample traditional dishes like Hoppers and Kottu Roti, as well as more adventurous fare such as Lamp Ceylon Sea Bass Curry. Check out signature fine dining locations like The London Club at Galle Face, The Rock in Hatton, and Nuwara Eliya's Heritage Restaurant for incredible Sri Lankan-inspired meals.
One of the most well-known National Parks in Sri Lanka, and rightly so. A trip to Yala is a must see. Head out on a 4×4 jeep safari into the park, where your guide will show you the wildlife that lives there including elephants, leopards and crocodiles. You must also visit Sigiriya Rock fortress which was where the emperor Kasyapa lived and reigned for many years. On Top of this humongous rock, you will see the remains of the palace he built which was abandoned when he died.
Known for making some of the best tea in the world, a visit to Dambatenne Tea Factory should be on your list if you like tea. You can see how the teas is made and the process right from it being picked to the fermentation, rolling, drying, cutting, sieving and grading of the tea. A must on any trip to Sri Lanka.
Visit Sinharaja Forest Reserve which is the last major undisturbed rainforest in Sri Lanka. For those who love nature and wildlife, you will have a truly unique and authentic experience on this rainforest tour.
The only way to reach the reserve is by foot in order to protect the natural habitat. With a canopy of trees reaching 45m there is plenty of space for all manors of plants and animals to grow and live, including leopards and purple-faced langurs.
If you are staying on the southern and western coast you will experience long sunny days with very little rain. Northern and Eastern Sri Lanka experience more rain. Overall weather in January makes it a good month to visit.

February is very similar to January in terms of temperatures and its long sunny days.

March is seen to be the best month to visit Sri Lanka, with the weather being predominantly dry nationwide and temperatures staying hot.

April is also a highly recommended time to visit with the weather staying dry and warm.

May is the start of the monsoon season so the weather will be windier, cooler and wetter.

The southern and western coast will still be experiencing rain showers due to the monsoon season, but the weather in the north and eastern parts will be dry and sunny.

July is very similar to June, in the South West you will still see the weather influenced by the monsoon season however the the North and East Sri Lanka will have great sunny warm weather.

There will be a significant dip in rainfall in the southern and western coastal areas and in the North and Eastern parts there is also sunshine and little rainfall. Central Sri Lanka experiences rain and less sunshine.

September is when the monsoon season is ending for the South Eastern parts. Cyclones are known to appear in September (but very rarely).

October is a bit of a transition month, there is less rain, but not as much sunshine. October is a cloudy month. It is not advised you swim in the South and Western coastal areas due to choppy seas.

In November the weather begins to pick up, with sunny spells and less rainfall apart from up in the hills and on the Eastern coast.

In December. you will experience a lot of sunshine in the South and West parts of Sri Lanka however in the North and East, the monsoon season begins again.

The most accessible airport is Colombo. From here you can do a circular tour around Sri Lanka. Other airports can be found in Kandy.

We want to ensure you have the best experience with us so we'll keep working on your itinerary until perfect. You will have your own personal dedicated member of our team who will help build the perfect trip for you.

We pride ourselves in the number of clients that are referred to us by our existing customers. Our 5* Trustpilot rating is important to us, so we encourage you to browse our reviews. They speak for themselves and that's why you are in safe hands.

Make an

enquiry

---

Email

info@outofoffice.com

To start planning your trip, please call us or complete the enquiry form and one of our team of experts will contact you as soon as possible for an initial consultation to discuss your travel plans in more detail.

All the prices on our website do not include flights. We can, of course, arrange them for you.