Sri Lanka is a fascinating country. Picture it as a tear-shaped island off the coast of India. It's a deeply spiritual place. We'll follow the Ceylon Tea Trail into the misty mountains and visit rural communities who's traditions remain unchanged for centuries. We'll even see the world's oldest human planted tree – it's said to be the tree where the Buddha gained enlightenment. A highlight of the trip will be the elephant sanctuary. Here you'll find baby elephants enjoying the high life: they spend their time being fed and bathing in the river.
Once you've discovered the rich cultural heritage of Sri Lanka, you can join an optional trip to the Maldives. The archipelago of islands that make up the Maldives boasts the bluest waters and softest sands in the world. It's a top luxury destination and the perfect place to experience total relaxation.
Call our travel experts on
+44 (0)20 7157 1570
More Information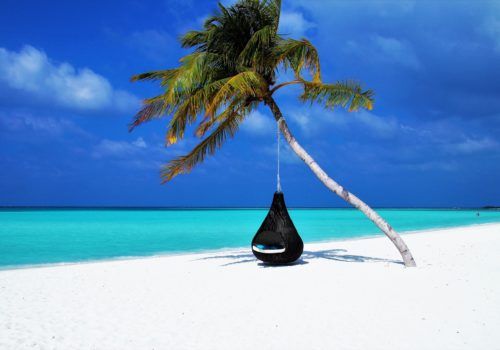 Maldives Extension: Luxurious Bungalows, March 28 to 31, 2023
Spend three days in the Maldives and stay in an overwater bungalow. It's one of the great bucket list experiences. You'll be hard-pressed to find a more romantic or luxurious way to pass the time. You can choose from a range of activities – the Maldives is especially good for watersports. You can also opt to chill on the beach.