Out Of Office is a tailor-made luxury LGBT travel specialist. Everything we do is customised and designed based on your personal requirements. We offer five-star service to each of our customers, building rapport and ensuring that no two trips are the same.
With genuine expertise, each member of our team is widely travelled and has a deep understanding of the gay and lesbian travel market ensuring that we offer the best possible advice and craft the finest experiences for each of our clients.
Our motto is tailor-made travel, no matter who you love and that's what we passionately believe in. Everyone is welcome and that will always be the case.
What Makes Us Different
You'll notice we're a bit different too when it comes to the photos we use. We think it's really important to show that everyone is welcome, no matter who you love. Too many travel companies ignore gay and lesbian couples and so we decided to create a company that prides itself in building all our itineraries from the ground up with LGBT people in mind.
That's not to say that if you're straight then you're not welcome. In fact, totally the opposite. You are more than welcome and you will likely find that our team are more approachable than many other travel businesses out there.
LGBT Honeymoons
Your honeymoon should be the most special trip of your life, but if you're LGBT there are a number of different things to think about – such as whether your marriage will be recognised or whether you'll be welcome in your honeymoon destination. Our team can help plan the perfect gay honeymoon combined with their expert knowledge. Find out more.
Gay Group Trips
Some of our most popular itineraries are our fixed departures to join a group of like-minded travellers. Whether it's sailing around the Greek Islands or a trip to Machu Picchu with a group of other LGBT travellers, we have hundreds of departures throughout the year. Find out more.
LGBT Weddings
If you're planning your perfect wedding abroad then we've got a dedicated team who can assist with the entire experience. Whether it's on a beach in Bora Bora or in kimonos in Japan, we can suggest the perfect legal or symbolic wedding. Find out more.
About Out Of Office
We're not like other travel companies. We believe that everyone should be free to travel the world no matter who they love. Our team regularly visits destinations to handpick the best luxury hotels and experience a country to give you the best possible advice.
Why Book With Us
Personal Service
We want to ensure you have the best experience with us and so we'll keep working on your itinerary until it's perfect. You will have your own personal dedicated member of our concierge team who will help build the perfect holiday for you. We're confident that you'll be happy with your personalised itinerary and our fully tailor-made approach.
Our Customers Love Us
Don't take our word for it - our customers say it best. With hundreds of 5* reviews on Trustpilot, you can rest assured that you're in safe hands with us. We take care of every detail and that's why we've built a successful business with customers returning to us time and time again.
Meet With Us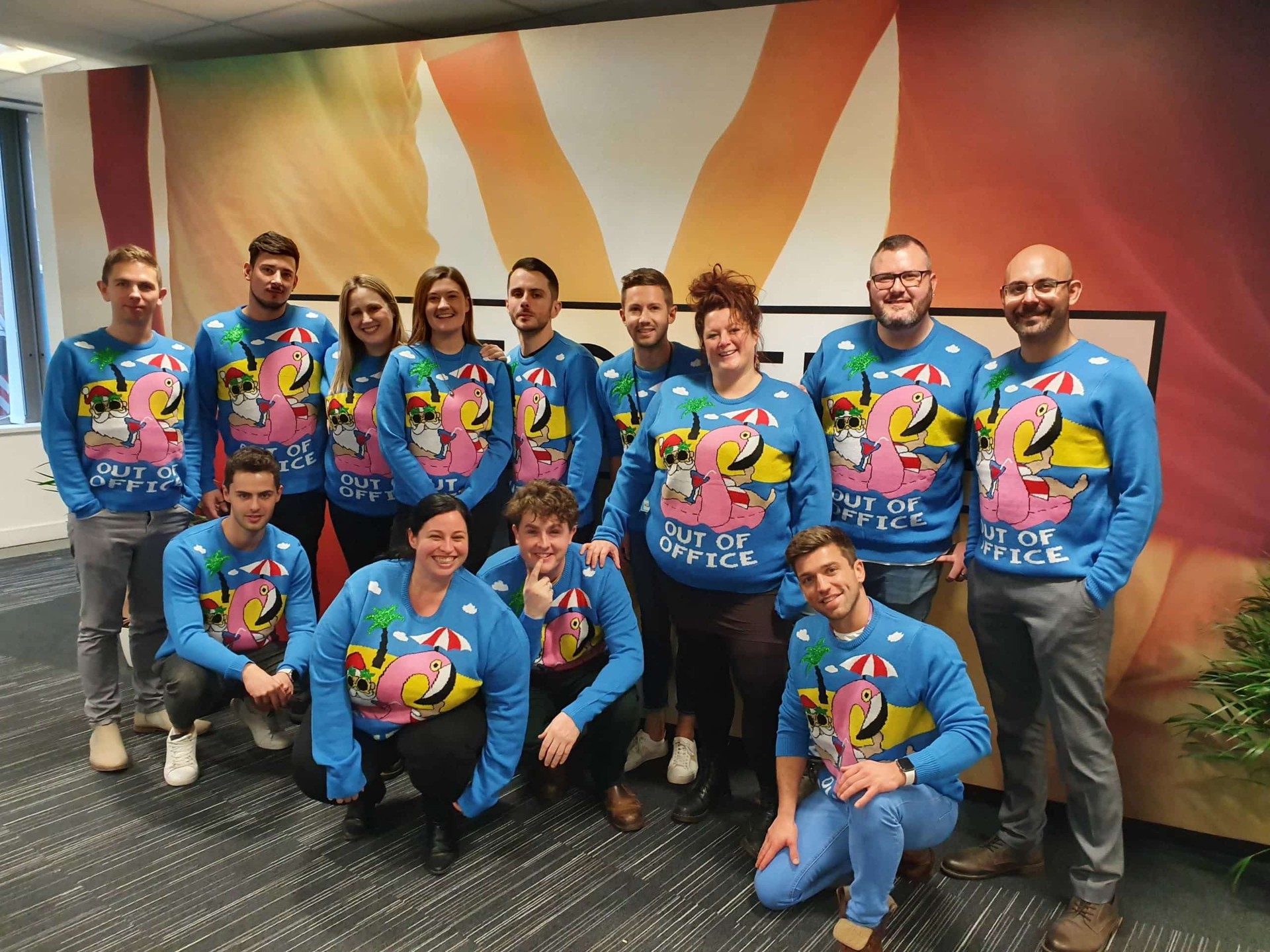 We offer a number of ways to get in touch with us and to plan your itinerary - we truly believe in offering that full "Out Of Office" experience:
Visit Us In Person
You can visit us at either of our offices in London or Brighton. Arrange an appointment by calling us and we'll arrange a dedicated time to meet with your concierge who will go through all your plans and build an itinerary with you.
Video Consultations
We have always offered video appointments to our clients. We recognise that you want to see and hear from your concierge and that communication over video call can add a lot to the experience. We can screen share and show you your itinerary using visuals. We can offer video calls via Zoom, Google Meet, GoToMeeting or Skype.
Online Chat
See that little button in the bottom right of your screen? Well that's how you can reach a member of the team right now. Give it a go and we'll start an online chat session with you to go through your requirements.
Phone Calls
We work to your schedule. If you want a call after work, we'll make it happen. Simply let us know your preferred time for us to reach you and we'll make it happen.
Did You Know?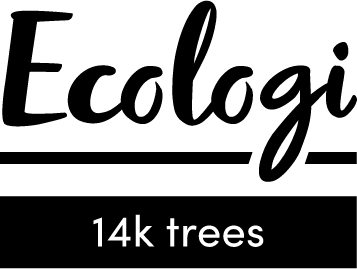 For every booking made with OutOfOffice.com we commit to planting at least 100 trees to help reduce the impact of travel on future generations. Trees are planted in the name of our clients. It's the least we can do to give back.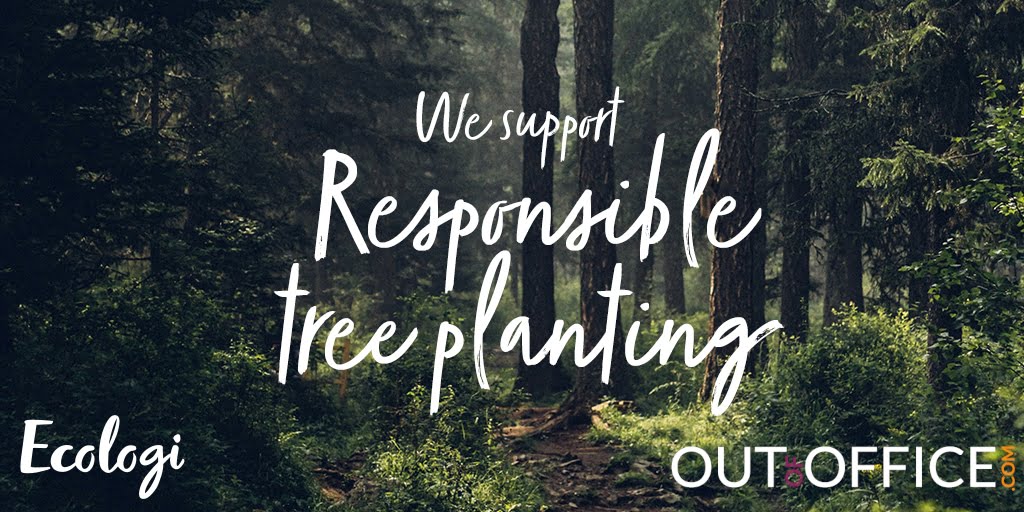 Equality
Out Of Office was set up to ensure that every client gets the travel advice and experience they deserve. No matter who you love or who you're friends with you'll find amazing experiences with Out Of Office.
Flexible Payment Terms
In most cases, we only need to take a deposit from you to confirm your booking with the full balance not due until ten weeks before travel. Unlike when you book a trip online and are expected to pay the full amount up front, we are able to confirm your trip with a deposit. We can also often hold flights at no extra charge ensuring you secure the best flight prices. Certain low-cost carriers and other suppliers do require full payment at time of booking.
Financial Protection
For our UK customers, all itineraries booked that include flights are ATOL Protected (ATOL Licence 11108).
With You Every Step Of The Way
When you book our service doesn't stop there. We ensure you are fully kept up-to-date with how your booking is progressing. We'll always be in touch before you go away to see if you have any final questions, but we also ensure that you have access to a 24-hour emergency number whilst you're travelling in the unlikely event something goes wrong. We also like to check in with you when you get home to find out how your trip went - and of course to start planning the next one!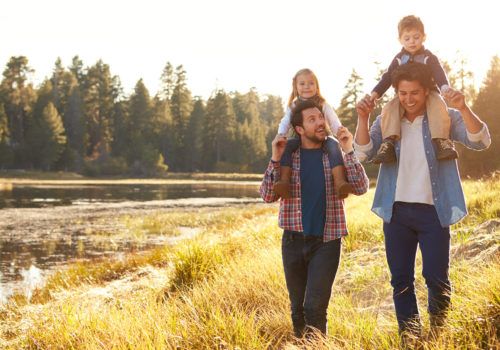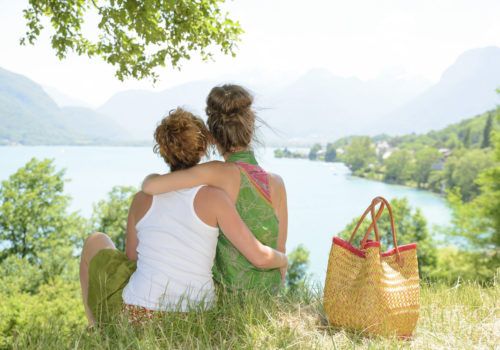 Working at Out Of Office
It's no secret that working at Out Of Office is a rewarding but also fun job. All our team are well travelled and share in the values and philosophy of our business - that you should be free to travel the world no matter who you love.
We have offices in both London and Brighton and have plans to expand internationally in the near future. We're always looking to talk to talented people who want to take the next step in their career.
Find out more in our dedicated Careers section.
Our sister companies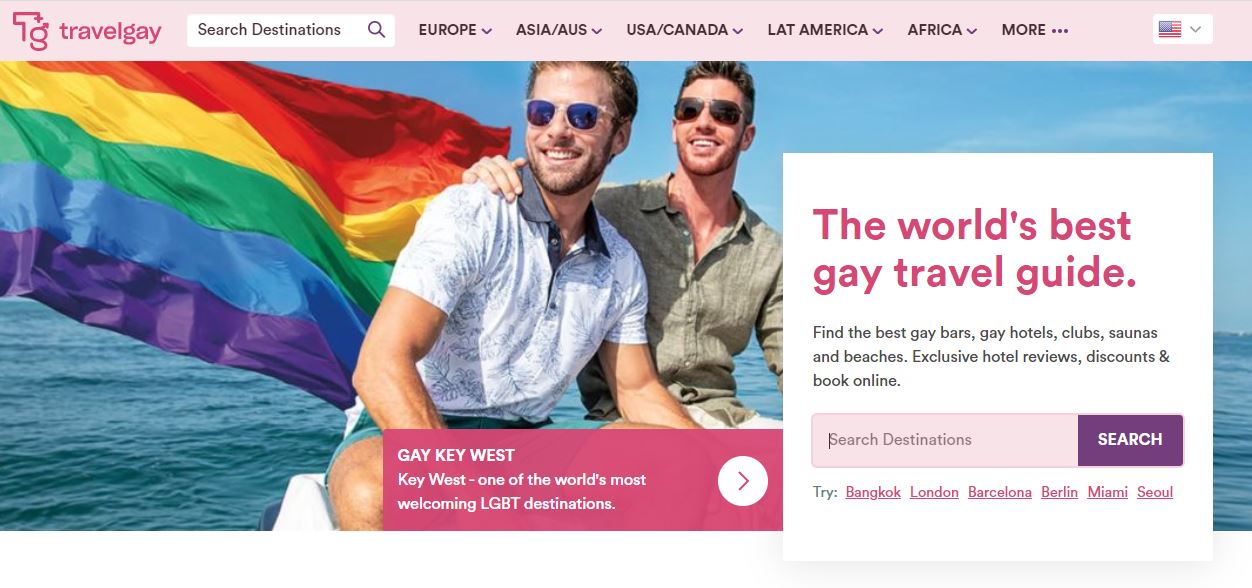 In 2018, we acquired TravelGay.com - the world's most visited LGBT travel resource. The Ultimate Guide for the LGBT Traveller, TravelGay.com receives tens of millions of unique visits a year from across the globe and will allow us to build our brand even bigger and further than before.
If you'd like to find out more about Out Of Office, please give us a call and one of our team will be more than happy to help.