An impressive nation that stretches so far it reaches the sub-tropical north and the sub-Antarctic south, Argentina brings together Andes mountains, glacial lakes and a long coastline.
The iconic capital of Buenos Aires features the outstanding presidential palace and a penchant for passionate tango throughout its nightlife.
Best Argentina Trips
From 11 days - Tailor-made from

£3225

Indulge yourself in the spas and estancias (ranches) of Argentina and Uruguay. This twin-centre itinerary will also give you the chance to explore the Patagonian wilderness. You'll then discover the town of Carmelo, Uruguay's best-kept secret: you'll be staying in a luxury...

View Itinerary

From 10 days - Tailor-made from

£2405

Your adventure will begin in Buenos Aires. You'll see the historical sights, including the balcony where Eva Peron addressed her people. You'll also see the streets Borges – Argentina's great storyteller – wrote about. At Iguazu Falls you'll see one of the great natural wonders...

View Itinerary

From 11 days - Tailor-made from

£8895

This once in a lifetime gay group trip to Antarctica is one you cannot miss. Antarctica is a bucket list destination and now you can visit this incredible place with a group of like-minded people. You will spend 11 days...

View Itinerary
All Argentina Trips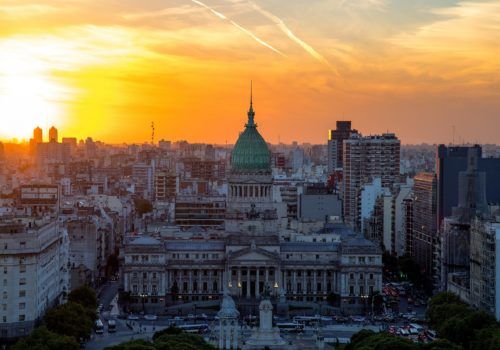 This Argentina and Uruguay adventure is perfect for a honeymoon, or simply for those who are looking to explore two of South America's most fabulous countries. Start in Argentina's capital city Buenos Aires, and soak up the vibrant atmosphere. Then...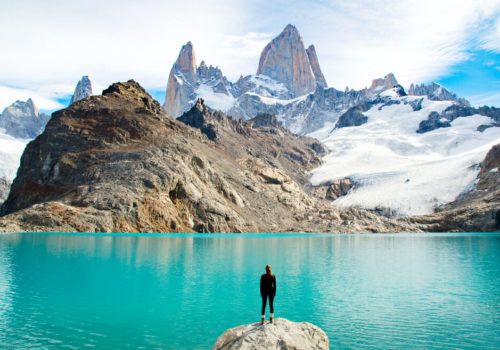 This trip is the perfect combination of adventure and culture. You will get a chance to visit Punta Tombo, which is home to one of the largest colonies of penguins in South America. Visit the Peninsula Valdes where you will...
Best Argentina Hotels
From the Blog
Luxury Argentina And Uruguay
Copenhagen, Denmark Copenhagen is world renowned for its delicious unusual cuisine. It is home to Noma which was voted the world's best restaurant 4 years in a row, and currently ranked 3rd in the world. Denmark is also home to

In the age of social media, the 'selfie' has become the most popular way to showcase the spectacular sights of your travels to your friends and family, leaving them with mixed feelings of awe and jealousy. Finding the best spots

Mark Feehily is best known for his role in one of the world's biggest boybands, Westlife. We caught up with him to chat about his new Christmas album and his experiences travelling the world as an out gay man. What
Getting to Argentina

Fly direct to Buenos Aires in Argentina from where you can connect to a series of regional airports and other destinations in South America.
General Information
From the buzzing city life in Buenos Aires, to the dramatic landscape in Patagonia, Argentina has a lot going on.
Buenos Aires is renowned for its fantastic culinary scene and Argentina as a country produces some excellent wines, particularly from Mendoza. Your taste buds are sure to be satisfied. Then of course there is the cultural aspect of the city. Visit the Cementerio de la Recoleta which is amazing to walk around and attending a football match is also a great evening activity to do.
Patagonia is a display of nature at its very best. Parque Nacional Los Glaciares has some of the world's most accessible ice fields with Glaciar Perito Moreno being the centre of attention. Parque Nacional Los Alerces contains a collection of creeks, jagged mountains and mirror lakes. You will also find the alerce tree which is one of the oldest trees on earth.
Argentina also shares the Iguazu falls with its neighbouring country Brazil. This waterfall is awe-inspiring and definitely worth a visit.
What Everyone Does In Argentina
Buenos Aires is a good starting point. This city is emerging as one of the most modern and cosmopolitan capitals in the world and is setting a trend. The food, culture and atmosphere is one you cannot miss.
What Some People Do In Argentina
Head to Patagonia to see the majestic glaciers, and intriguing wildlife. There are lots of national parks you can visit which offer guided tours lead by experts.
What No One Else Does In Argentina
Head to the Thermal Baths of Villavicencio where the water is said to have healing powers due to the high concentration of minerals.