We are experts in gay travel. Out Of Office has the world's largest selection of gay group trips, covering destinations as diverse as Greece, Peru, South Africa and Sri Lanka. Gay travel as part of a gay group trip is a great way to maximise your experience of a destination, seeing all the highlights in one go with the guidance of destination experts. Our group trips cover many of the best bucket list experiences, including Machu Picchu, Greek Island hopping, the pyramids of Egypt and more.
Gay travel means adventure and self-discovery. Many of us leave conservative small towns and head to the big city. You find your tribe and place in the world. This sense of adventure continues as you explore the world as a gay traveller. The international gay jet set congregates every year in places like Mykonos, Provincetown and Sitges. We can tailor-make the perfect luxury travel experience in the most gay-friendly places. We also send a lot of gay travellers to the less gay-friendly parts of the world. All the hotels we work with are vetted, so you can expect a warm welcome wherever you choose to explore as a gay traveller.
Recommended reading
The Seven Best Gay Group Trips for 2021/2022
Featured Gay Travel Trips
South Africa

From 12 days - Tailor-made from

£2645

Join a gay group trip and set out on a South African safari. You'll discover the vibrant wildlife of Kruger National Park, the bustling streets of Cape Town with its abundant nightlife as well as spending a night in Johannesburg.

View Itinerary

Thailand

From 12 days - Tailor-made from

£2235

This 12-day gay group trip in Thailand will maximise your experience of one of the world's most popular travel destinations. Thailand is the most LGBT-friendly country in Asia. Instead of rushing around from one place to another, you'll see five...

View Itinerary

Peru

From 8 days - Tailor-made from

£2075

Gay Peru: This 8-day trip through Peru mixes a laid-back travel concept with Peru's most unique and memorable sites to form an adventure that you'll be talking about forever. Whether you've always dreamed of soaking up the incredible mountaintop Inca...

View Itinerary
Best Gay Travel Destinations
There are more active Grindr users in the Greater London area than in any other city. In numerical terms, London is the world's gayest city, making it a must for gay travel. London is a gateway to the world. It's so diverse and it attracts over 20 million visitors each year. There's a sense that you can meet anyone in London – which in no small part explains why it feels so exciting. There's a buzz in this city that's totally unique. It's also packed with culture and gay nightlife, especially in the Soho area.
If London's is the world's gayest city in numerical terms, Berlin is certainly the queerest. Back in the days of the Weimar Republic (1918-1933), Berlin was packed with smoke-filled cabarets. It was a place of sexual experimentation. A place where the lines between gender and sexuality blurred. It remains a haven of queer culture to this day and it's a major draw for gay travellers. If you're looking to party then Berlin is the place to be.
Thailand is the unofficial gay travel capital of Asia. Bangkok is home to a big gay scene that attracts gay travellers from all over the world. Thailand is known as the Land of Smiles for a reason: it's very friendly. You'll also find buzzing gay scenes on the islands of Phuket and Koh Samui. A big cultural highlight of Thailand is Ayutthaya, the former capital. Abandoned in 1767, it's full of enigmatic temples and ruins.
Gay travel in the USA offers many exciting opportunities. A perennial favourite for Out Of Office travellers is Provincetown. Located on the eastern tip of Cape Cod, it's a charming bohemian town packed with artists and gay travellers. It's the place to be in peak season – all the bars will be packed.
Editor's Picks

Browse Itineraries
Unusual Gay Travel Destinations
We send a lot of gay travellers to the Maldives, Dubai, Sri Lanka and Egypt – countries where homosexuality is illegal. How, you may ask, can gay travellers go to countries governed under Sharia law? The reality on the ground is often different to what you'd expect. As long as you're discrete you shouldn't have any problems. It's risky for straight couples to show signs of affection publicly. It's also untoward to express political bias (even waving the rainbow flag is ill-advised). As long as you conduct yourself in a relatively modest way in public you'll be fine. We only work with the most gay-friendly hotels and tour guides, so you can expect a welcome reception and no awkward questions surrounding your sleeping arrangements.
We work with hotels in the Maldives that we have personally vetted. The Maldives' many resorts are no subject to the same laws the govern the rest of the country. The resorts are essentially privately owned fiefdoms. Alcohol is illegal in the Maldives but it's widely available at the resorts. Gay travel in the Maldives isn't off-limits – you just have to find the right resort.
At Out Of Office, we can also send you to gay-friendly safari lodges in Tanzania, gay-friendly lodges in Zimbabwe close to Victoria Falls and many more unusual gay travel destinations. The world is a very big place and it's more welcoming than you might think, even in places that might not look friendly on the surface.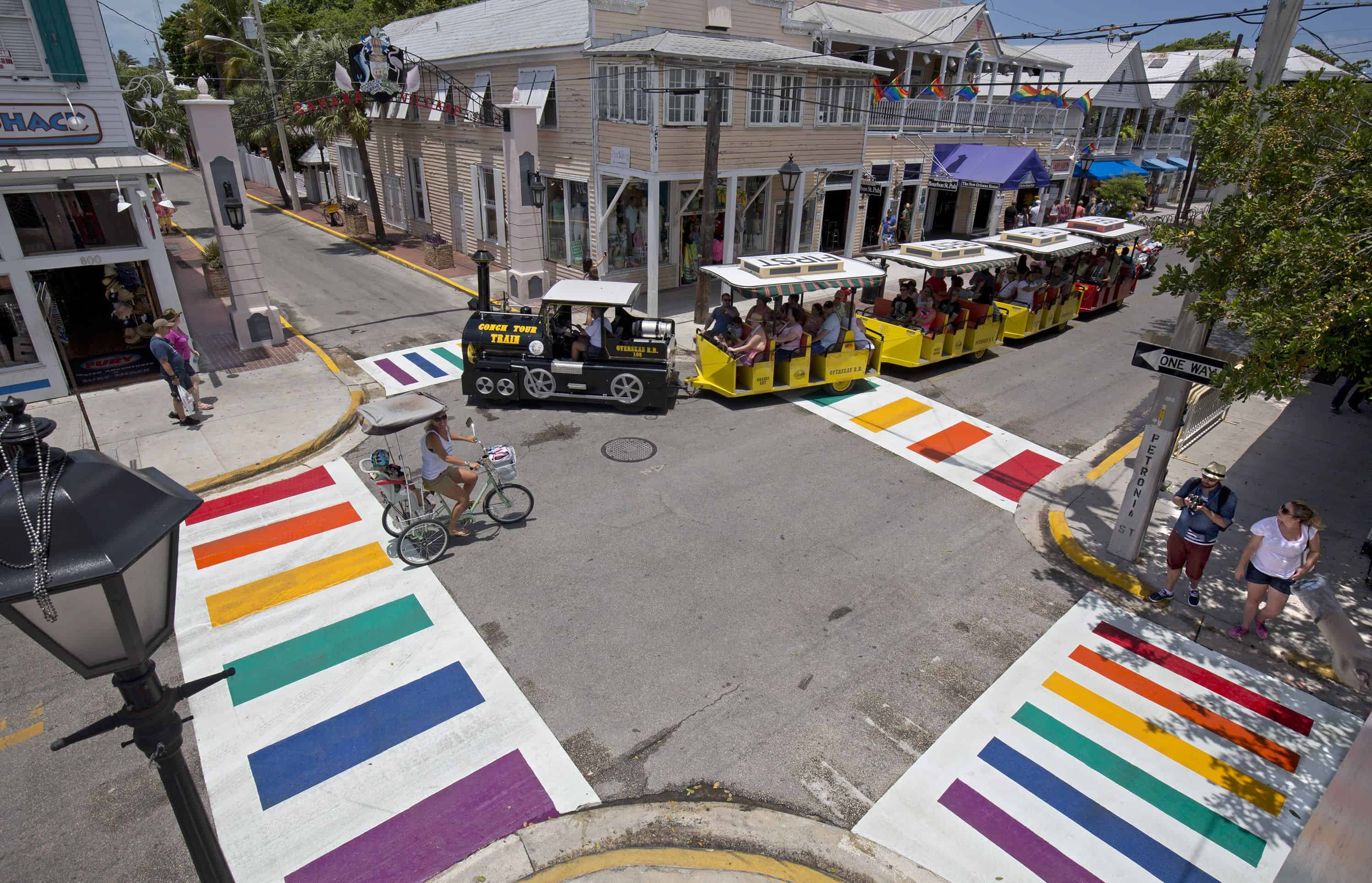 Best Gay Vacations By Month