Visiting one island is amazing in itself, but if you are looking for more to do on your holiday, then this itinerary is perfect. Stay in luxury accommodation and spend 3 nights on a private catamaran cruise where you will sail around French Polynesia, stopping at islands including Raiatea and Tahaa.
You will be staying on the islands of Moorea, Bora Bora and Tahiti. Each with their own unique charm and character waiting to be discovered. Prepare yourself for 13 days of luxury, style and unbeatable sunshine.
Day 1 to 5: Moorea
You will fly into Tahiti and will be met by a representative who will then escort to your next flight to the island of Moorea.
You will then be transferred to the Hotel Sofitel Moorea Ia Ora Beach Resort. Enjoy 4 nights in a Luxury Garden Bungalow.
It is said this resort has the best sea views on the whole of Moorea and is perfect if you are looking for a romantic and stylish experience.

Day 5 to 8: Raiatea, Tahaa And Bora Bora
You will then be transferred back to Tahiti where you will board your private Catamaran which will be all yours for the next three nights. Sail around the French Polynesia where you will visit the islands of Raiatea, Tahaa and Bora Bora. Soak up the glorious sunshine and swim in the beautiful lagoons.

Day 8 to 11: Bora Bora
On the 4th day of the cruise, you will dock in Bora Bora where you will be met by a representative who will then escort you to your hotel. You will spend the following three nights in Hotel Bora Bora Pearl Beach Resort & Spa in a Garden Pool Bungalow.
You can upgrade to an overwater villa for an additional cost. This boutique resort has plenty of activities available and is one of the most peaceful resorts in French Polynesia.

Day 11 to 13: Tahiti
It is time to say goodbye to beautiful Bora Bora but hello to Tahiti! You will be transferred to Tahiti by a short flight where you will be met by a friendly hotel representative who will then transfer you to Hotel Tahiti Pearl Beach Resort.
The hotel is set in lush tropical gardens on Lafayette Beach. This unique resort has direct access to one of the island's volcanic black sand beaches and is only 7km from Papeete city centre.

About Tahiti
One of the most sought-after island chains to visit, The Islands of Tahiti are known for their stunning beauty and what better way to see them than on board a beautiful catamaran.
Here, around these islands flung across the vast South Pacific, white coral sand beaches give way to lush green interiors of rainforest and tropical gardens, while a vibrant underwater world surrounds the coral reefs and shallow lagoons.
Tahiti covers over two million square miles of the South Pacific Ocean and is comprised of 118 islands spread over five great archipelagos:
The Society Islands are the most well known, consisting of Tahiti, Moorea, Bora Bora, Huahine, Raiatea and Taha'a; The Tuamotu Atolls or Tahiti's Strand of Pearls, include the atolls of Rangiroa, Manihi, Tikehau, and Fakarava; and then there are the Marquesas, the Mysterious Islands which thrilled Impressionist painter Paul Gauguin all those years ago. The Austral and Gambier island groups are far-flung and isolated, a hidden treasure of traditional communities and pristine islets.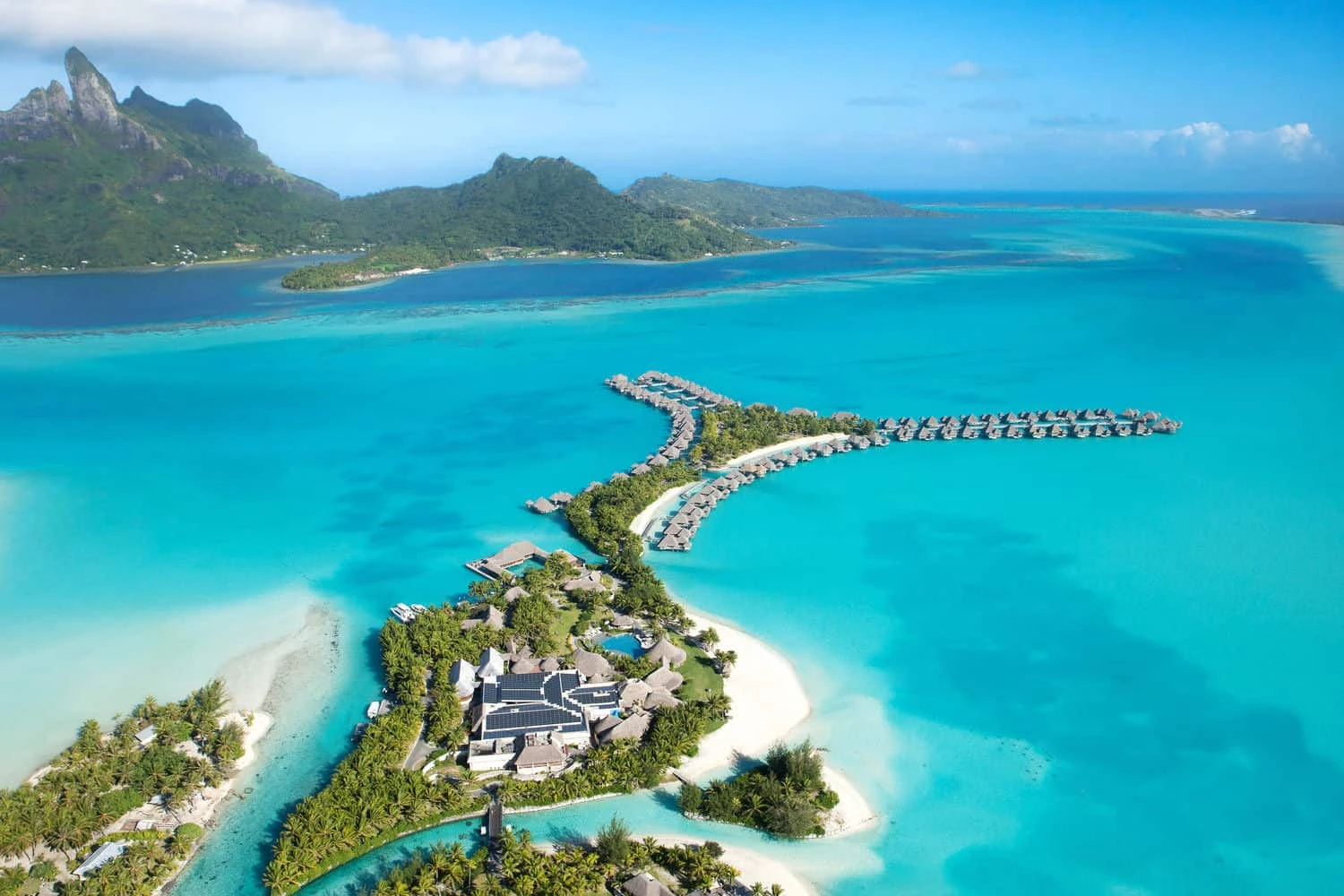 Bora Bora and Catamaran Island Hopping
We want to ensure you have the best experience with us so we'll keep working on your itinerary until perfect. You will have your own personal dedicated member of our team who will help build the perfect trip for you.
We pride ourselves in the number of clients that are referred to us by our existing customers. Our 5* Trustpilot rating is important to us, so we encourage you to browse our reviews. They speak for themselves and that's why you are in safe hands.