The foremost destination for wildlife-watching, the Galápagos Islands are like no other when it comes to unspoiled beauty. With many of the plant and animal species only to be found on these Islands, an unforgettable experience is to be had to journey around their isolated and stunning habitat.
There are many ways of seeing the Galápagos Islands, but many are very touristy and won't give you the best possible experience. We work with the best suppliers in the region to ensure that your holiday to the Galápagos Islands is unforgettable.
More Trips to The Galapagos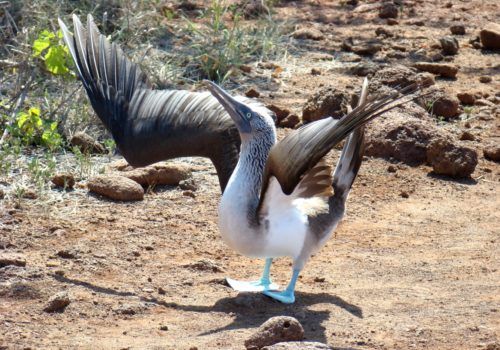 Group Trip
Bucket List
Most people only dream of visiting the Galapagos Islands, but you can make that dream a reality on this wonderful cruise around the Galapagos Islands. Nowhere in the world can you experience such a wide range of unusual wildlife, and...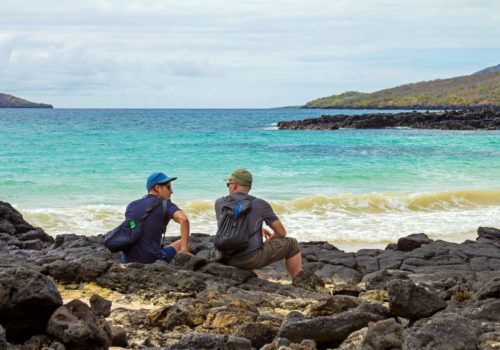 Tailor-Made
The Galápagos are one that should definitely be on your bucket list if it isn't already. Considered one of the world's most impressive destinations for wildlife-viewing, its isolation means there's a diversity of plant and animal species, many found nowhere else....
Luxury Hotels in The Galapagos
Getting to The Galapagos
To fly to the Galapagos Islands you'll need to travel via Quito in Ecuador. Quito can be accessed by a range of international flights (such as via Madrid or the USA).
General Information
Unlike anywhere else on earth and home to some of the world's most exotic animals; without the Galapagos Islands, Charles Darwin may not have been able to crystallise his theory of evolution which is now considered one of the most important scientific breakthroughs of all time.
Today, many species of animals can only be found in the Galapagos Islands and are classified as endangered. There are many restrictions regarding tourism, however, you can still visit this beautiful collection of islands.
See the giant tortoises trudging along the grass and the Marine iguanas lounging on the rocks. It is definitely a once in a lifetime experience.
What Everyone Does In The Galapagos
Head to the Galapagos National Park and observe so many of the wonderful animals exclusive to this part of the world.
What Some People Do In The Galapagos
Check out the Volcan Sierra Negra. This volcano last erupted in 2005. You may wish to go on a guided tour as it's easy to get lost in the mist as you near the summit!
What No One Else Does In The Galapagos
Visit the Lava Tubes in Santa Cruz. These fascinating structures were formed by lava millions of years ago.
From the Blog
LGBT Group Trip: Galapagos Exploration Cruise
We've all got a bucket list, those destinations we've always wanted to travel to. But most people talk of the unrealistic places on earth which whilst great are often hard to reach with the limited amount of holiday we all

Travelling to far-flung destinations was once the exclusive domain of the privileged few. However, the advent of the internet and a highly competitive airline industry has lead to a million more people visiting destinations that, even two decades ago, were

Long gone are group holidays involving rolling in and out of downtrodden bars every night. Gone are hazy memories of the night before. Gone is the week-long hangover. A new breed of group travel has emerged-the experiential holiday. Of course,