Puerto Rico is an island in the Caribbean and an unincorporated USA territory. Its outstanding natural beauty has made it a top tourist destination. In 2017 it was severely damaged by Hurricane Maria. It has now largely recovered and tourists are flooding back into the country.
San Juan, the capital city, preserves much of its colonial charm. It boasts a vibrant music culture, excellent nightlife and lots of great hotels. Beyond the big city you'll find the richest biodiversity in the Caribbean. There's a huge virgin tropical rainforest to explore.
Oh, and Ricky Martin lives in Puerto Rico!
Trips to Puerto Rico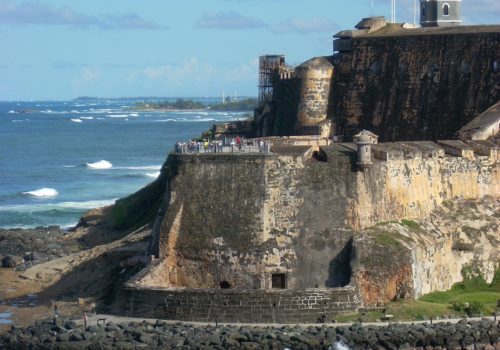 Group Trip
Popular Choice
Join a gay sail around Puerto Rico and its surrounding islands. We'll explore the gay nightlife of the capital, San Juan, and visit some of the best islands in the Caribbean. The calm seas will make this a relaxed journey....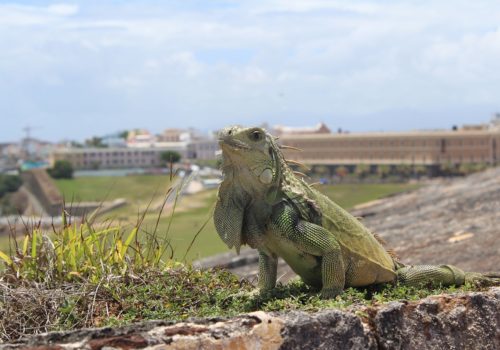 Tailor-Made
Puerto Rico is something of a hidden gem. It's a Carribean island but it's an American territory, although it retains some administrative independence. The islands of Barbados and St Lucia seem to get all the attention, but Puerto Rico should...
Hotels in Puerto Rico
Getting to Puerto Rico
It's easy to fly to San Juan International Airport from Europe or America. There are also many ferry and cruise options.
General Information
Puerto Rico was "discovered" by Christopher Colombus in 1493. It became an outpost of the Spanish Empire for four centuries. It was taken over by the USA after the Spanish-American War. It is now a semi-independent.
The culture of Puerto Rico is a unique fusion of Spanish, Caribbean and American. This is reflected in the food, music and architecture. It is widely considered to be the most gay-friendly island in the Caribbean.
See the architectural mix of Old San Juan: expect a colourful fusion of art deco, neoclassical and colonial. San Juan also has the oldest church in the Americas. Supposing you're feeling adventurous you could take a ride on the world's longest zip line.
What Everyone Does In Puerto Rico
Visit Old San Juan, the historic area of Puerto Rico's capital. This is the walled area of Colonial San Juan. It's full of bars and restaurants. A hangover may be inevitable.
What Some People Do In Puerto Rico
Head to the stunning Vieques' Bioluminescent Bay, a place unlike any other. It's full of minuscule organisms that glow in vivid blue colours. Take a nighttime kayak and sail around this rare natural phenomenon.
What No One Else Does In Puerto Rico
Visit Centro Ceremonial Indígena de Tibes, a ceremonial area dating back to 400 A.D. There was life here before Christopher Columbus arrived.
From the Blog
Discover Puerto Rico
We've all got a bucket list, those destinations we've always wanted to travel to. But most people talk of the unrealistic places on earth which whilst great are often hard to reach with the limited amount of holiday we all

A country new to the tourism world, and travelling there can be tricky, but we want you to experience this vibrant authentic country. There are very few places in the world where you can really experience the country's true roots

Salsa dancing Even if you have two left feet or have never danced before, something you have to do whilst in Puerto Rico is head to a salsa bar. Even if you don't dance, just watching the locals perform is