Crystal blue lagoons, reefs and beaches lined by palm trees create a paradise on the volcanic island of Mauritius. Home to the now-extinct Dodo, it's an idyllic spot for those who love nature, with some of the world's rarest plants and animals hiding away in the lush rainforests and waterfalls that scatter throughout the mountains of this pretty island.
A venture into the capital of Port Louis can lead you to an electrifying time at the famous Champs de Mars racecourse, or a relaxing night exploring its vibrant blend of shops, bars and restaurants alongside the waterfront. Consider combining a trip to Mauritius with a few nights in nearby gay-friendly Reunion Island.
Best Mauritius Trips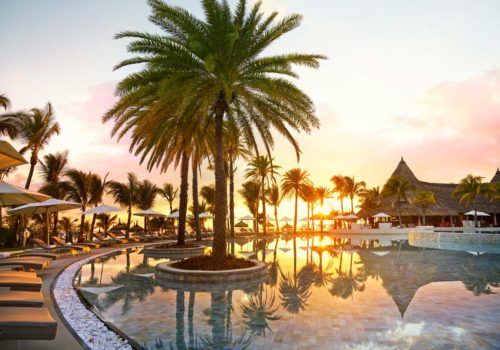 Cape Town, a city quite unlike any other in Africa. Its architecture features beautiful buildings. Its table-shaped mountain has stunning views towards the point where the two oceans meet. Visit Stellenbosch, a university town famous for its spectacular winelands. Travel...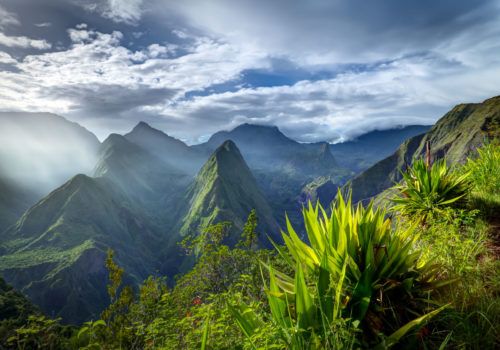 A perfect twin-centre holiday, this itinerary to Mauritius and Reunion is ideal for a honeymoon or a couple looking to combine relaxation with a little adventure. Not many people have heard of Reunion, but it's an extremely welcoming island that...
Best Mauritius Hotels
Hilton Mauritius Resort & Spa
From the Blog
Hilton Mauritius Resort & Spa
The UK government is set to take part in 10 Pride events across the US to highlight the UK as a champion of LGBT equality and a welcoming place for LGBT tourists. The country has had civil partnerships for over

South Africa is a stunning destination full of character, culture and nature. The destination offers the fun and liveliness of bustling Cape Town combined with safaris and game drives galore. Add to that the fantastic vineyards and South African wine

Where did the word 'Honeymoon' come from? The term 'honeymoon' comes from early 19th century Western culture where newlywed couples would take a 'bridal tour' to visit friends and family who were unable to attend the wedding. This has now
Getting to Mauritius

Both Air Mauritius and British Airways (seasonally) fly direct to Mauritius from the UK. There are also plenty of flights from South Africa and it's a popular combination to pair South Africa with Mauritius.
General Information
If you are looking for the perfect destination to relax and unwind, whilst surrounded by beautiful beaches and great hills to hike on, then a holiday to Mauritius is the one for you. We work with some incredible resorts which all offer a luxurious experience. If you have a modern taste, then we would suggest staying at the LUX Belle Mare, or if you are looking for a more traditional experience, then our suggestion would be the Angsana Balaclava. Opt for all inclusive and escape from responsibility and stress and if you are looking for a spot of pampering then most of the resorts have top quality spas, which offer a fantastic range of treatments. For those who are looking to explore outside of their resorts, then there are several. PADI diving centres which offer scuba diving lessons and tours. There are some wonderful coral reefs around the island waiting to be explored.
What Everyone Does In Mauritius
Fly to Mauritius International airport and spend a week or two relaxing at the resort. Enjoy the delicious cuisine, beautiful accommodation and soak up as much sunshine as possible.
What Some People Do In Mauritius
Why not take some time to explore outside of the resort. There are lots of activities waiting for to be discovered. You can go quad biking and hike in the mountains along with a trip down to the beach to test out the many water sports available for you to try.
What No One Does In Mauritius
For those who are looking to combine adventure with relaxation, visit the island of Reunion which is close to Mauritius. Here there are loads of adventurous activities for you to try. Spend a few days here, then head over to Mauritius to relax.