We are experts in gay and lesbian vacations. We've been sending people on their travels for years and have some of the best gay vacations on the planet. From gay group vacations to something a little more tailor-made, our team specialise in building the perfect gay vacation itinerary.
Many of us begin our travels by leaving small, socially conservative towns and moving to the big city. For gay travellers, places like New York and London don't just represent career opportunity and cultural excitement. They represent freedom: places where you can find yourself and be yourself. As a gay traveller, these feeling continue as you take gay vacations all over the world. Some destinations have long been major draws for gay travellers, such as Provincetown, Fire Island and Mykonos.
If you travel to Sri Lanka, the Maldives or Egypt, you may have different concerns as a gay traveller – not least your own safety. Homosexuality is illegal in almost half of all UN member states. However, the truth is never pure and rarely simple. Read on and find out about our top gay vacation destinations and packages. You can also explore our take on LGBT+ travel to less liberal countries, and how to stay safe on those trips.

Call our travel experts on
+44 (0)20 7157 1570
Recommended reading
The Seven Best Gay Group Trips for 2023
Featured Gay Vacations
South Africa

From 11 days - Tailor-made from

£

Join a gay group trip and set out on a South African safari. You'll discover the vibrant wildlife of Kruger National Park, the bustling streets of Cape Town with its abundant nightlife as well as spending a night in Johannesburg.

View Itinerary

Thailand

From 12 days - Tailor-made from

£2235

This 12-day gay group trip in Thailand will maximise your experience of one of the world's most popular travel destinations. Thailand is the most LGBT-friendly country in Asia. Instead of rushing around from one place to another, you'll see five...

View Itinerary

Peru

From 8 days - Tailor-made from

£

Gay Peru: This 8-day trip through Peru mixes a laid-back travel concept with Peru's most unique and memorable sites to form an adventure that you'll be talking about forever. Whether you've always dreamed of soaking up the incredible mountaintop Inca...

View Itinerary
Best Gay Vacation Destinations
Sitges is a great choice for a sunny gay vacation in Europe. It's a charming coastal town on the Costa Brava. Barcelona is just 40-minutes away by train. Sitges isn't really a cultural destination – save all that for Barcelona. It's a party and relaxation destination. Sitges is mostly populated by upwardly mobile gay male travellers from Europe and North America. It attracts a wide age range, so you'll see disco dollies and disco daddies going about their business. In peak season it's one of the gayest places on the planet.
At the tip of Cape Cod in eastern Massachusetts, you'll find Provincetown. It has long been a haven for artists and, as night follows day, LGBT+ people. The drag clubs, shops and galleries along Commercial Street are always bustling in peak season. Provincetown is one of the most inclusive towns in the USA. John Waters spends much of the year in Provincetown, incidentally. It's one of the best places to be for a gay vacation in the USA.
For a bit of Floribbean realness head to Key West. It's one of the most remote parts of the USA, but this Florida island is a major draw for gay travellers. Like Provincetown, Key West is also something of an artists' colony. Ernest Hemingway and Tennessee Williams are counted among the former residents. At New Year, the reigning local drag queen Sushi descends from the rafters outside Bourbon Steet from a giant shoe.
We survived Mykonos, did you? It's the gay party island and it's also impossibly chic. A two-hour ferry ride away you'll find Santorini, an even more glamorous island destination. A gay vacation to Mykonos is a must – it's like going to gay mecca. Can I get an amen?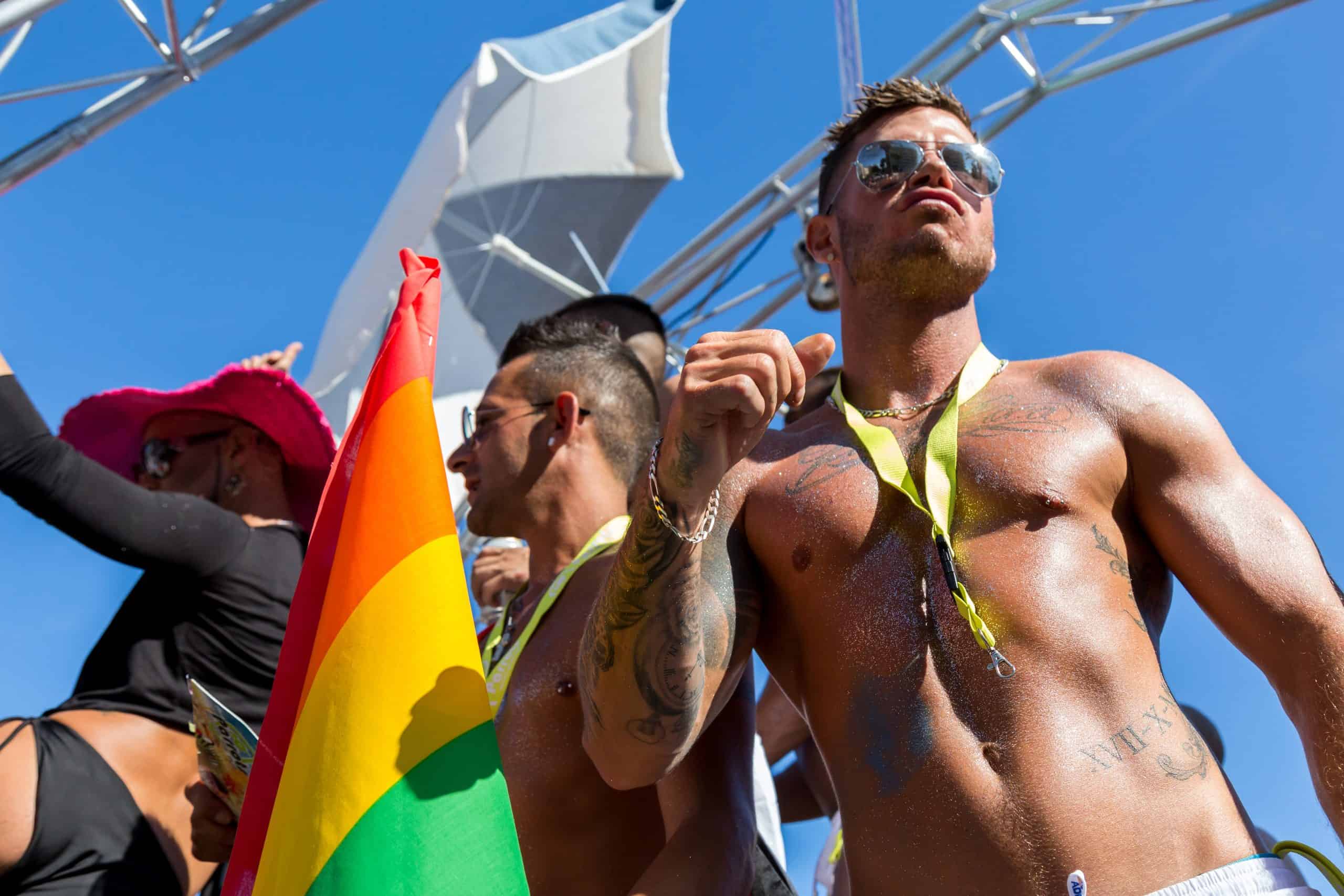 Most Popular Gay Vacations
Browse Itineraries
Unusual Gay Vacations
Egypt is a fascinating country with an unrivalled cultural legacy. Some historians complain of Egypt envy if their specialist topic isn't the land of the pharaohs. We are closer in time to Cleopatra than she was to the pharaohs who built the pyramids. Egypt's culture is profoundly ancient. It's a country many people will want to explore, but Egypt is a country that actively persecutes gay people. Things have gotten worse since the 2011 revolution. However, if you're discrete in Egypt as a gay traveller you'll be fine. Any outward display of affection with a partner of any sex would be ill-advised. Equally, any display of political persuasion can get you arrested (that includes waving the rainbow flag). Some gay travellers won't want to offer their patronage to a country that doesn't accept homosexuality. But don't feel that it's off-limits. You can have a gay vacation in Egypt, just keep your sexual and political proclivities to yourself.
If you'd like to explore a less gay-friendly country but you don't want to do it alone, you can join one of our gay group trips. We have group trips to the most gay-popular destinations, but we also run trips to less welcoming places. These include Egypt, Sri Lanka and the Maldives. All of our trips have been plotted by destination experts and we only work with the most gay-friendly hotels and tour guides.
The Maldives is one of our top destinations for a gay vacation. How, you may ask, can a country governed by Sharia law be a popular destination for gay travellers? The Maldives many resorts are privately owned and not beholden to the strict laws that govern the rest of the country. As long as you're spending money and being a good tourist, your decadent western lifestyle is more than welcome.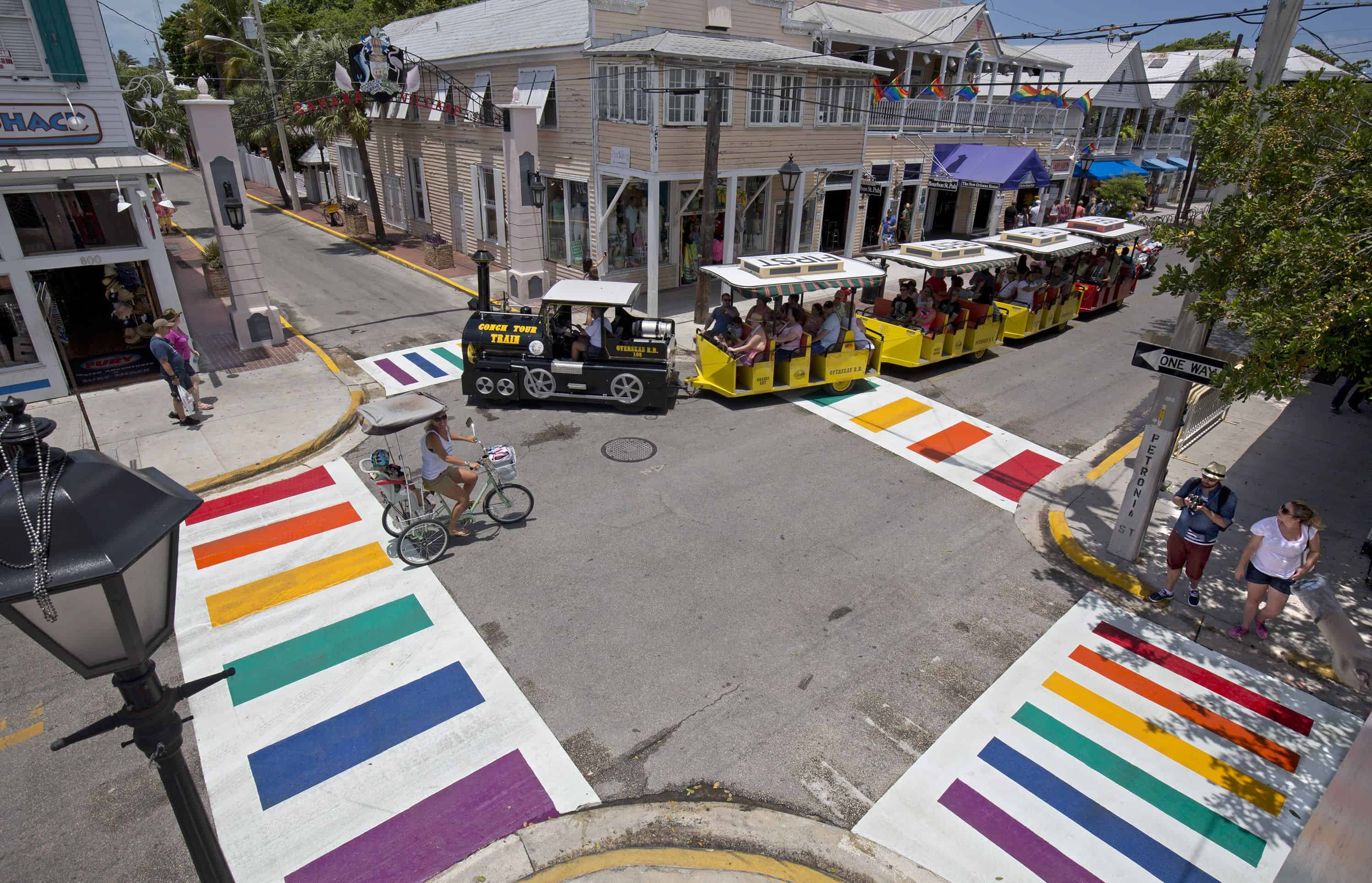 Best Gay Vacations By Month
January
A gay vacation in Phuket is always a good choice in January. Thailand is the de facto gay capital of Asia and Phuket is one of the best Thai islands for gay travellers. The beaches will be bustling at this time of year and the weather will be warm and dry. It's something of a paradise setting. You'll see many gay travellers on vacation in Phuket.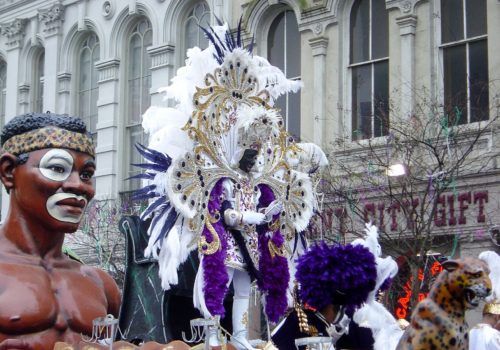 February
New Orleans is the home of voodoo, jazz and bohemia. It's America's most enigmatic city. It's also one of America's most liberal cities. New Orleans has long been a draw for artists and gay people. During February, the Mardi Gras celebrations will be underway. It's comprised of a series of wild, high camp parties. Every American should go to Mardi Gras in New Orleans at least once in a lifetime.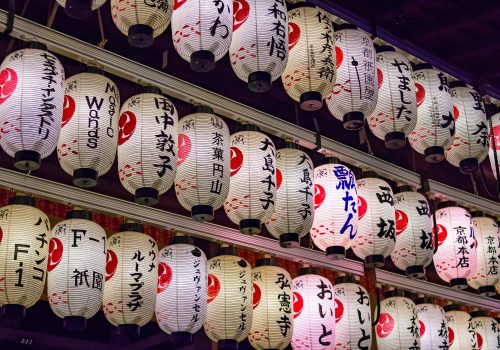 March
The cherry blossoms bloom in Japan in March. The pink and white blooms are quite a spectacular sight to see. Japan is packed with culture and history. It cut itself off from the world for much of its history and it was never colonised. Japan's history has evolved unbroken for many centuries. There's nowhere on earth quite like it. They even have green kit kats and sell live seafood in vending machines. Japan is defiantly Japanese.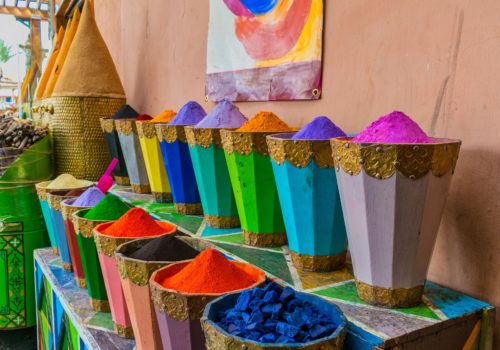 April
April is a great time to visit Morocco. The weather is temperate but not boiling as it will be at the height of summer. In the middle of the last century, Morocco was the most popular gay vacation spot for westerners, especially the port city of Tangiers. Social attitudes in Tangiers were more liberal than there were in London or New York. How things change. You can also combine Morocco with Spain – it's just a short ferry ride between the two, taking you from Europe to Africa.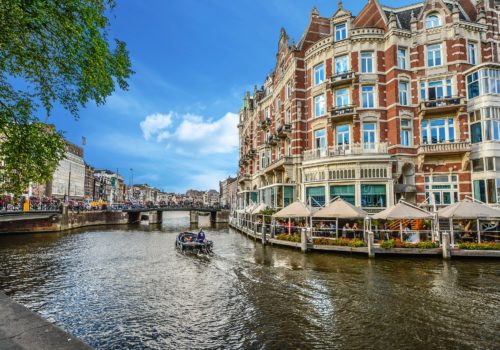 May
Amsterdam emerges from winter and Keukenhof's tulips bloom. The Netherlands was the first country to legalise homosexuality and also gay marriage. Amsterdam is a byword for liberal, cosmopolitan values. Heard that one about the super-liberal mayor of Amsterdam? "The mayor noted that Amsterdam was having problems with crime, so he legalised it." Lol.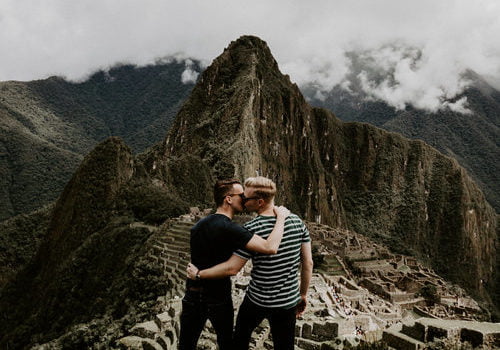 June
Machu Picchu is one of the great bucket list experiences. June is Peru's dry season so it's the perfect time to go. Machu Picchu was built by the Incas in the 15th-century. It served as some kind of mountain fortress and royal residence. When Peru fell to the Spanish it was abandoned, only to be "rediscovered" centuries later. The Lost City of the Incas as a sight you have to see once in a lifetime.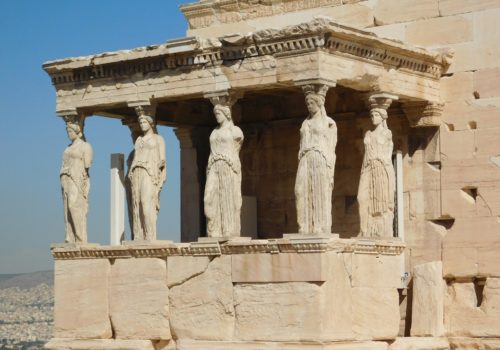 July
A gay vacation in Greece in July is hard to beat. The gay mecca that is Mykonos will be bustling with the international gay jet set. Mykonos and Santorini all but close down out of season, but during the season both islands will be packed. A gay vacation in Greece will give you a bit of everything: great weather, great food, fascinating history and scintillating gay nightlife.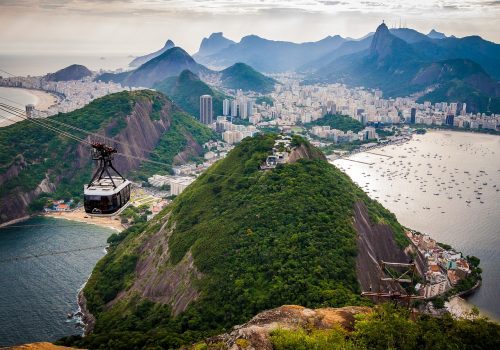 August
For a gay vacation in August, head to Brazil and experience everything on offer. Start in Rio de Janeiro, one of the most exciting South American cities. Take a trip up Sugar Loaf Mountain and visit the iconic Christ The Redeemer statue. Take a trip to Copacabana beach and see some of the world's most beautiful people in their natural habitat. Copacabana is also Rio's biggest gaybourhood. If you have the time, take a trip to the Amazon rainforest and see the mighty Iguazu Falls.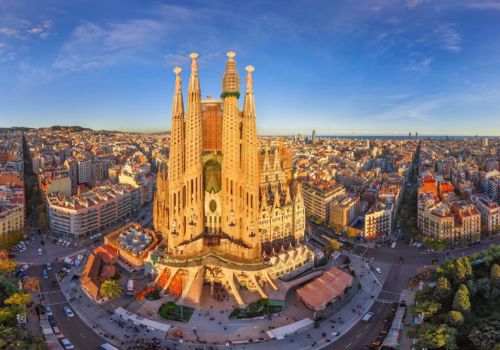 September
September is one of the best months to visit Barcelona. The Fiesta de la Mercè takes place and there will be parties and parades taking place all over the city. Combining Barcelona with Sitges makes for one of the best European gay vacations. The charming coastal town of Sitges is essentially a gay town. You can get your culture fix in Barcelona and then unwind in the sun in Sitges.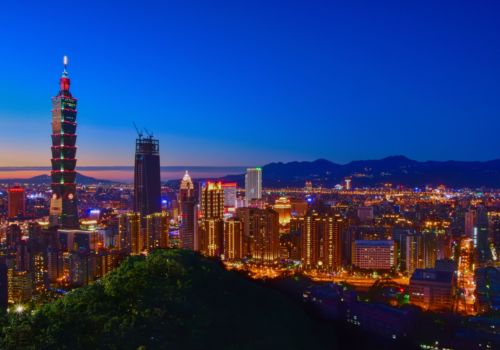 October
Taipei is a great city and it's something of a hidden gem. Tokyo and Seoul attract far more visitors. Taiwan's capital is home to Taoist temples, vast skyscrapers and neon-lit night markets. Taipei hosts the largest gay pride celebration in the whole of Asia. Taiwan was also the first Asian country to legalise gay marriage, making it a perfect choice for a gay vacation in Asia.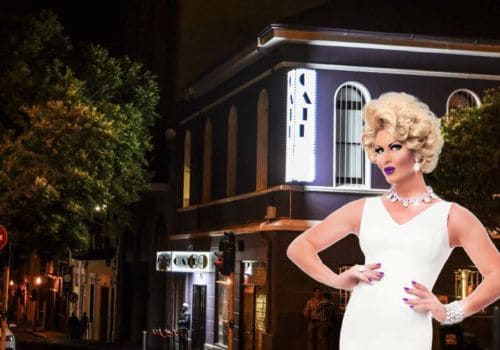 November
For a bouji gay vacation in November, we'd go for South Africa and Mauritius. Start in Cape Town and explore the most cosmopolitan city in Africa. De Waterkant is the gay area – it's full of bars and it has a charming, bohemian vibe. Take a trip to the Winelands and discover South Africa's excellent wines. No trip to South Africa is complete without a safari – Kruger National Park is the most popular safari destination. It's roughly a four-hour flight from Johannesburg to Mauritius. After the excitement of South Africa, you can unwind on a perfect beach. Mauritius is the most glamorous island in the Indian Ocean.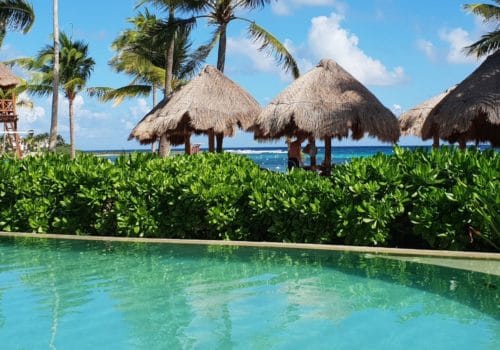 December
December can be a tricky month. The weather is vile and the prospect of Christmas can fill us with a mix of joy and dread. What's the solution? A gay vacation in Cancun! The weather averages 28°C. It's an ideal choice for winter sun. Cancun is more of a resort and relaxation destination. If you'd like some culture then head to Mayan ruins of Chichén Itzá.