This wonderful gay yoga group trip to Puglia is the perfect opportunity to relax and unwind and let your mind, body and soul revitalise. You will be spending a week in a beautiful boutique hotel and your days will include yoga sessions, trips to the beach and city tours whilst surrounded by beautiful scenery and wonderful like-minded people.
Departing on
There are no available departure dates for this trip.
Group Trip Breakdown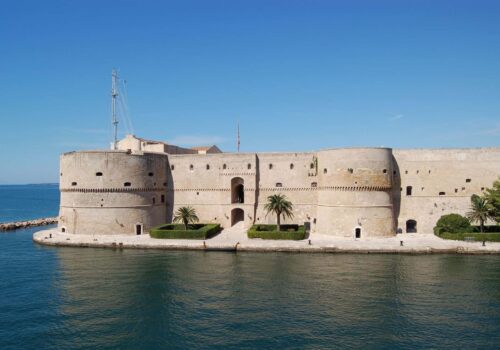 Day 1: Puglia
Once you have landed and have arrived at the hotel, you will be greeted and shown to your room. Once you have settled in, you will be invited to a welcome drink where you will meet the rest of the group.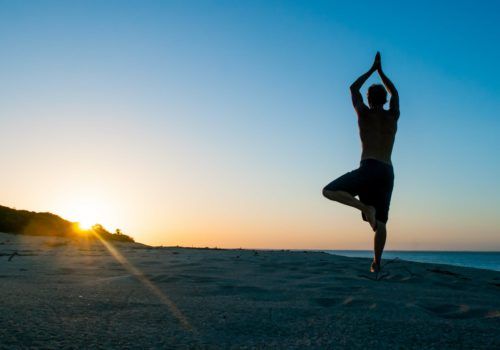 Days 2 To 7: Daily Programme
You start the day off with an early morning Yoga session either on the rooftop or outside in the groups amongst the olive groves. The trainers welcome all levels and will accommodate depending on your ability.
Once the session is over you will head to the old farm stalls restaurant for a hearty breakfast. After you have finished breakfast, the day is at your leisure to do as you please, here are some ideas of things to do:
Cycling/trekking along the coast or to the beaches
Massage treatments (sports/holistic/deep tissue)
Cooking classes. Learn the ways to cook the typical regional dishes
Wine Tasting experiences
Visit to local olive groves with olive oil / Local Delicacies Tasting sessions
Guided tours to the cities of Salento
Fill your time as you wish, we want you to have the flexibility to do as you wish. Every evening you will be invited to attend another Yoga session which will be more grounding, setting you up nicely for the evening. Perform the sun salutation whilst watching the sunset over the horizon.
In the evening you are free to have dinner in the hotel restaurant or head into town for a bite to eat. The hotel has a bar and plenty of social space for you and your fellow yogis to relax in. You will also be invited to some meditation and Tai chi lessons as well.
Day 8: Departure
Today you after breakfast, you will bid your fellow yogis farewell before catching a flight to your next destination.