At Out Of Office, we are proud to have the world's largest selection of gay group vacations. Whether you prefer to join our travel party on your own or as a small group of friends, our meticulously planned itineraries- developed by knowledgeable destination experts- will ensure your gay group vacation is a trip to remember.
Joining like-minded travelers on a gay group vacation is a clever way to maximise your experience of a destination. You will see all the highlights of your travel location in one go, safe in the knowledge that everything is taken care of- including your hotels, excursions and transfers.
Our skilled Out Of Office team members having experienced these gay group vacations first hand, so can help personalise your trip with convenient international flights and tailor-made extensions to suit. Some of our most popular trips include optional add-ons, letting you create twin-center itineraries to impressive nearby destinations like Israel and Jordan, or Sri Lanka and the Maldives.
Having an Out Of Office destination expert on hand to organize the logistics of your trip is truly invaluable, giving you more time to enjoy the scenery and appreciate the unmatched local knowledge of our on-the-ground guides. To discover your gay group vacation itinerary options, contact a member of our sales concierge team today.
Call our travel experts on
+44 (0)20 7157 1570
Recommended reading
The Seven Best Gay Group Trips for 2023
Most Popular Gay Group Vacations
Greece

From 11 days - Tailor-made from

£

Greece is the cradle of Western Civilisation, so it's no surprise that it's a popular tourist destination. The perfect weather, golden beaches and cuisine also help. Not to mention the magical Islands surrounding the mainland. On this trip you'll get...

View Itinerary

France

From 10 days - Tailor-made from

£3415

Join a luxury gay cruise and sail the Mediterranean on board the Royal Clipper, the only five-masted, full-rigged sailing ship. It's a suitably glamorous vessel to be sailing in as we explore the most glamorous places in the Mediterranean. We'll...

View Itinerary

Egypt

From 8 days - Tailor-made from

£

Discover the wonders of ancient Egypt while staying in luxury hotels and travelling in style. This trip includes a trip on the Nile Adventurer. There's no better way to sail down Egypt's fabled river. You'll visit the enigmatic Sphinx, the...

View Itinerary
Gay Group Travel Destinations
Whether you're looking to explore the ruins of the Inca empire in Peru, island-hop around Greece or set out on an African safari, we have you covered with our selection of gay group travel destinations across all seven continents. From sailing on a luxury ship into the Amazon to discovering the origins of flamenco in Andalucia, we offer so many major bucket list experiences you are truly spoilt for choice.
While we cover most of the main gay-popular destinations, like Mykonos, Berlin, London, and Sydney, we also offer group trips to less gay-friendly countries, such as Egypt and the Maldives. We strongly believe that travel is for all and, while we would never claim that Egypt is a haven for gay travelers, we work closely with many gay-friendly hotels and tour guides to make your stay in Sharia law practicing countries safe, interesting, and comfortable.
All travelers should have the right to discover the fascinating history of Egypt and the unrivaled beaches of the Maldives, regardless of their sexual orientation. Our advice to all our guests- both opposite sex and same-sex couples- in these destinations is the same. Public displays of affection are not advised, and if you want a picture cuddling up to your significant other, save it for the Eiffel Tower.
To discover our gay group travel destinations, contact a member of our sales concierge team today.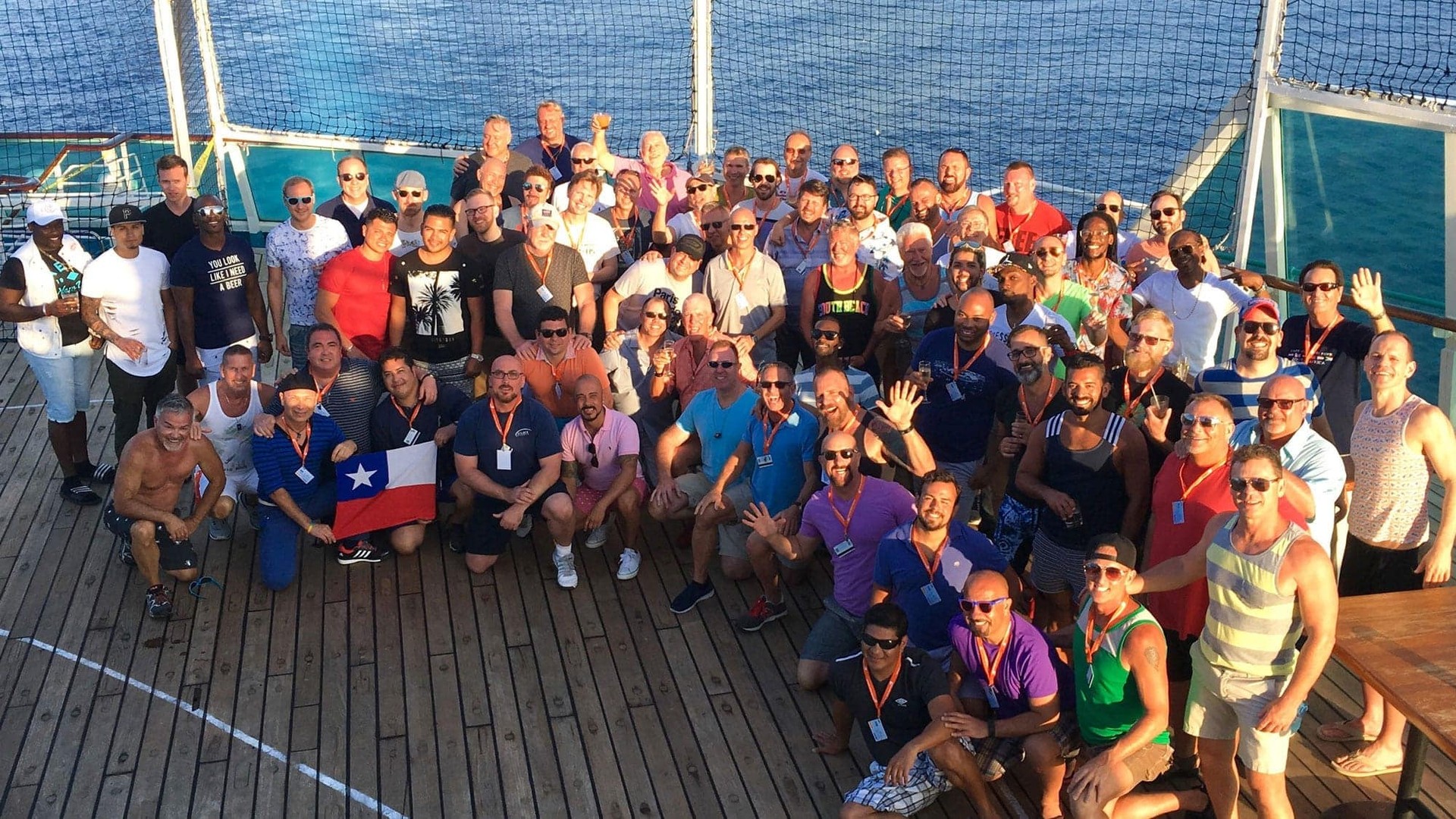 Browse Itineraries
Travel In A Gay Group
Exploring the world with like-minded travelers on a gay group travel vacation is a great way to meet new people and make life-long friends. Whether your interests are art, culture and history, or socializing, enjoying the nightlife, and relaxing, there are endless possibilities to travel in a gay group on an Out Of Office adventure. From Cannes to Corsica, Miami to Mexico, and everywhere in between, you can rest assured that a gay group vacation with us will be the highest quality of service and so much more.
To see where travel in a gay group can take you, contact a member of our sales concierge team today.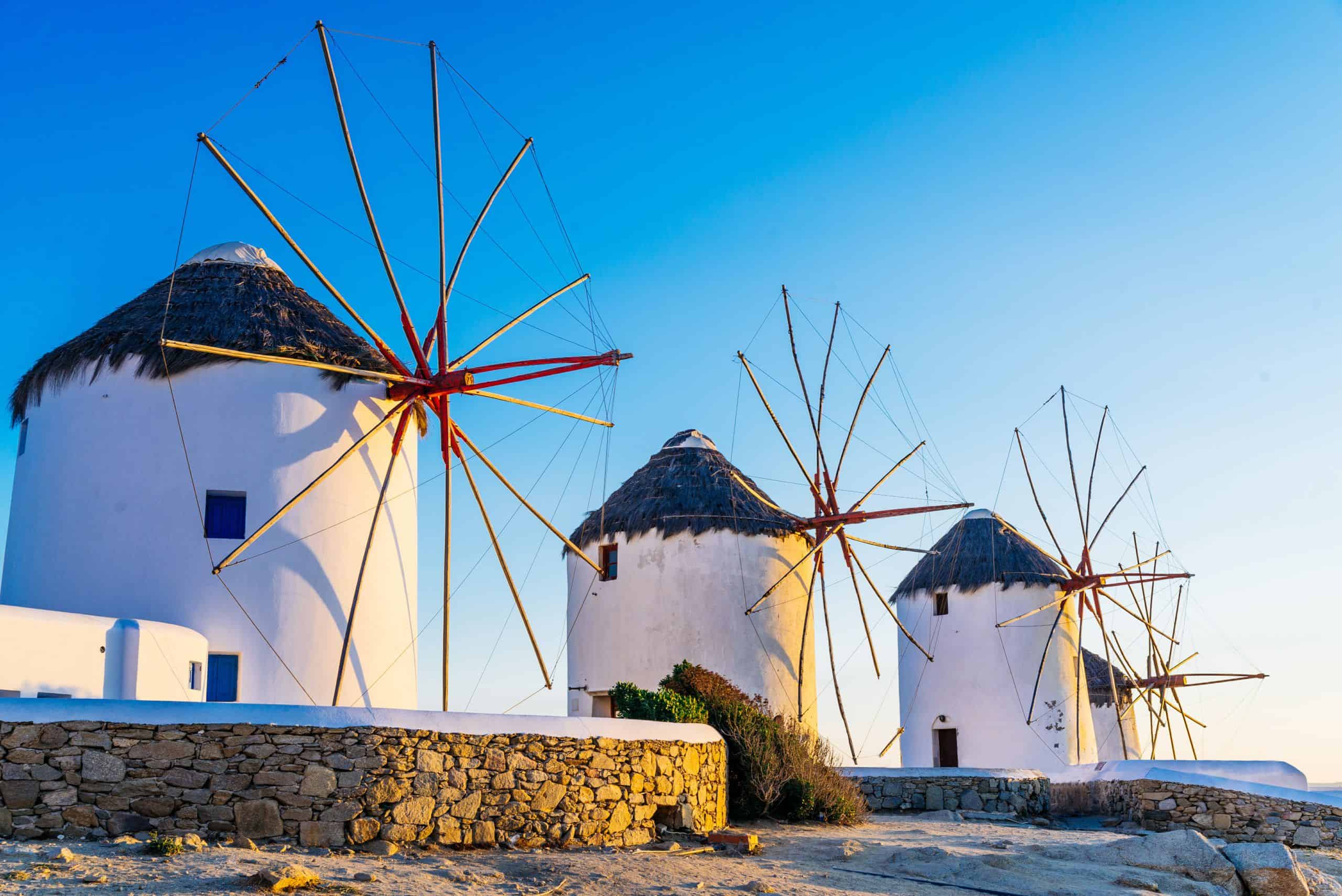 Types of Gay Group Vacation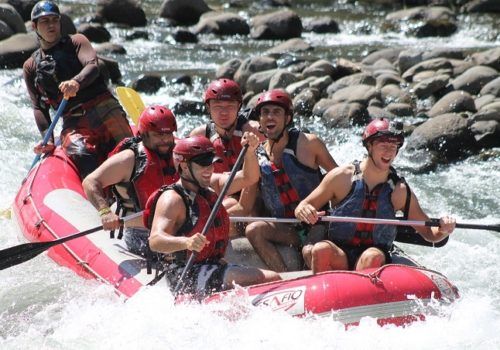 Adventure
Joining a group of other gay travelers for an adventure vacation is unbelievably fun. From rafting down the Colorado River to white water rafting in Costa Rica, trips like this are planned to ensure you have a great time. Hiking the Inca Trail and visiting Machu Picchu is another favorite amongst our travelers.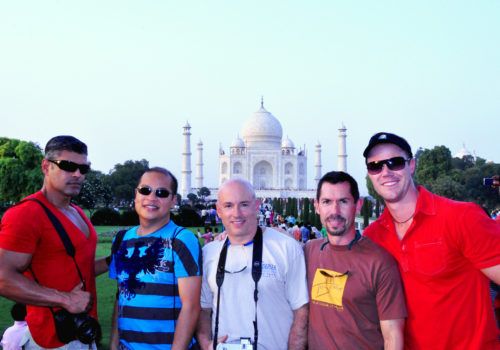 Culture
Visit some of earth's most iconic sites such as the Taj Mahal or Petra in Jordan on a gay group vacation. Join like-minded and well traveled individuals who will enhance your experience as you explore a destination together as part of a group – all the time with guides who know the history and story behind a place inside out.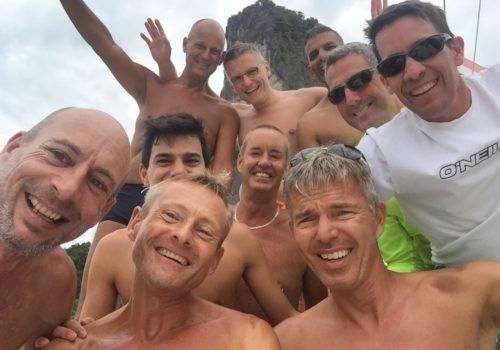 Sailing
Gay sailing trips are one of our most popular types of gay group vacation. Jump on board a yacht for a week with other gay travelers and explore a number of island on one trip. From Greek Island Hopping to sailing round the azure blue waters of French Polynesia, we have a number of different sailing trips to choose from.