We have the world's largest selection of gay group vacations. The itineraries have been plotted out meticulously by destination experts who know everything there is to know about gay group vacations. Join like-minded travellers safe in the knowledge that everything is taken care of – from your hotels, excursions and transfers. You'll benefit from the wisdom of expert local guides. All you have to do is show up and enjoy the ride.
Joining a gay group vacation is the best way to maximise your experience of a destination. You'll see all of the highlights in one go whilst having an expert on hand to ensure you enjoy the trip to the max. Some of our trips also have optional add-ons, so you can experience many of the most popular twin-centre itineraries, such as Israel and Jordan or Sri Lanka and the Maldives.
And of course, our expert team at OutOfOffice.com have been on these trips ourselves and we can also arrange tailor-made extensions as well as your international flights.
Our trips for 2022 are fast getting booked up because of the challenges faced with the lack of travel during the last few years, so enquire now to secure your place on one of our gay group trips.
Call our travel experts on
+44 (0)20 7157 1570
Recommended reading
The Seven Best Gay Group Trips for 2022
Most Popular Gay Group Vacations
Greece

From 12 days - Tailor-made from

£2970

Greece is the cradle of Western Civilisation, so it's no surprise that it's a popular tourist destination. The perfect weather, golden beaches and cuisine also help. Not to mention the magical Islands surrounding the mainland. On this trip you'll get...

View Itinerary

France

From 10 days - Tailor-made from

£3415

Join a luxury gay cruise and sail the Mediterranean on board the Royal Clipper, the only five-masted, full-rigged sailing ship. It's a suitably glamorous vessel to be sailing in as we explore the most glamorous places in the Mediterranean. We'll...

View Itinerary

Egypt

From 8 days - Tailor-made from

£

Discover the wonders of ancient Egypt while staying in luxury hotels and travelling in style. This trip includes a trip on the Nile Adventurer. There's no better way to sail down Egypt's fabled river. You'll visit the enigmatic Sphinx, the...

View Itinerary
Gay Group Travel Destinations
Whether you're looking to explore the ruins of the Inca empire in Peru, island-hop around Greece or set out on an African safari, we have you covered. All of the major bucket list experiences are accounted for. You can sail on a luxury ship into the Amazon or discover the origins of flamenco in Andalucia.
We cover the most gay-popular destinations, such as Mykonos, Berlin and London. But we also have group trips to less gay-friendly countries, such as Egypt and the Maldives. Why would a gay person travel to a country governed under sharia law, you may be inclined to ask? Whilst we would never claim that Egypt is a haven for gay travellers, we work closely with many gay-friendly hotels and tour guides. You can discover the fascinating history of Egypt and unrivalled beaches of the Maldives as a gay traveller. Public displays of affection are ill-advised, but the same rule applies to same-sex couples. Besides, if you want a picture of yourself snogging your significant other you can do that outside the Eiffel Tower.
Our most popular group trips have multiple departure dates. Some of the more niche trips may have a single annual departure date. We have ultra-luxury cruises and also some more budget-friendly group trips. We cover all seven continents.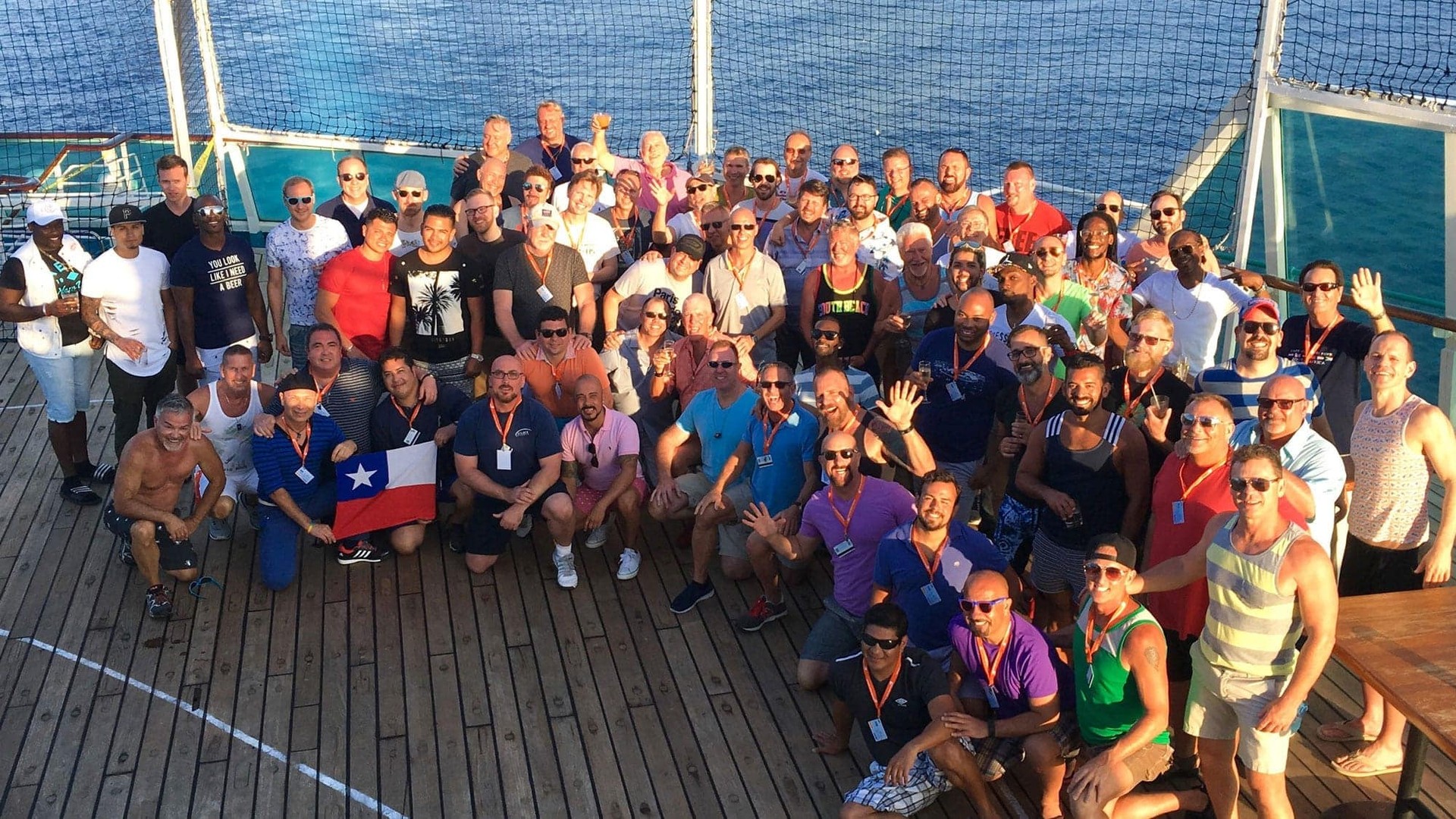 Browse Itineraries
Travel In A Gay Group
Exploring with like-minded gay travellers on a gay group vacation is a great way to see the world. You'll meet new people in interesting places and get out of your comfort zone. How far you want to get out of your comfort zone is entirely down to you!
It's not just the destination that matters, it's what you do when you get there. You can go on a luxury cruise from Cannes to Corsica, or Miami to the Caribbean, enjoying the highest quality of service on board and fine dining all the way. You can also opt for a more humble, budget-friendly sailing trip. We offer culture-packed trips for those wishing to discover the rich cultural history of Asia and Europe's great cities. You can also opt for a group trip that's more geared towards social activity and nightlife. In short, just about any travel experience you could desire can be catered for.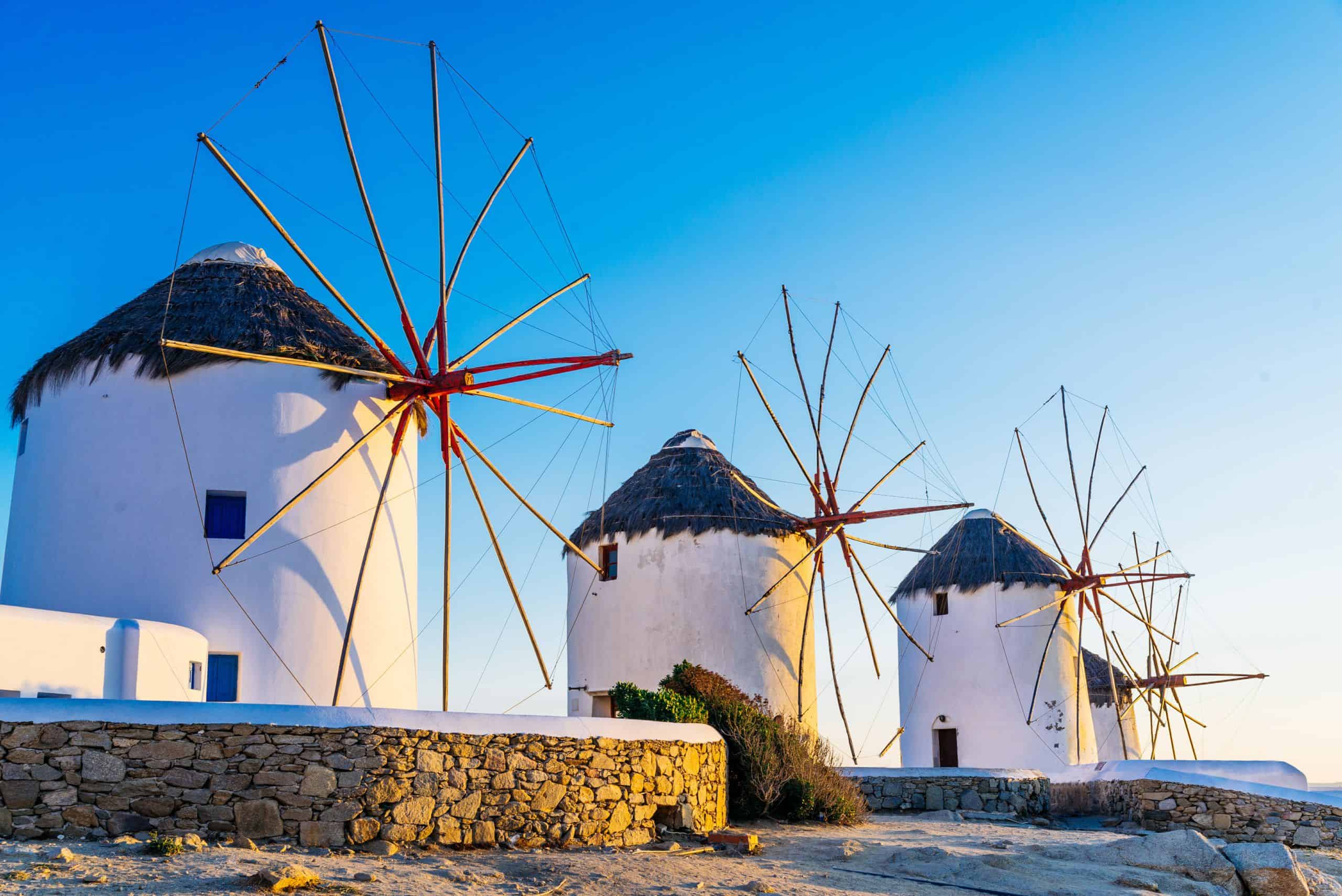 Types of Gay Group Vacation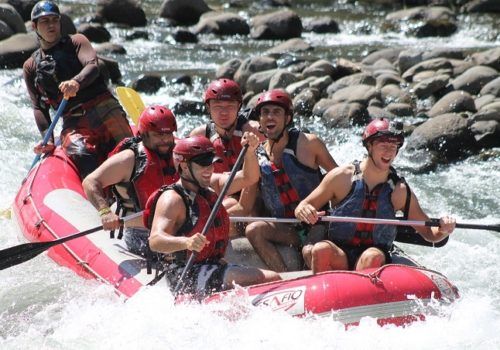 Adventure
Joining a group of other gay travelers for an adventure vacation is unbelievably fun. From rafting down the Colorado River to white water rafting in Costa Rica, trips like this are planned to ensure you have a great time. Hiking the Inca Trail and visiting Machu Picchu is another favorite amongst our travelers.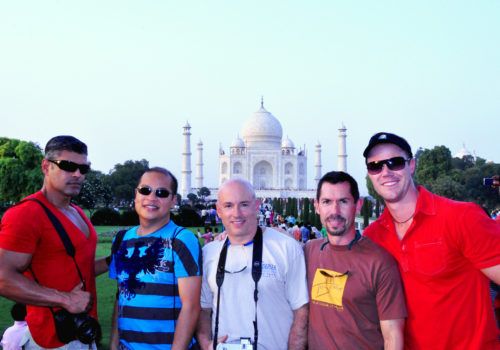 Culture
Visit some of earth's most iconic sites such as the Taj Mahal or Petra in Jordan on a gay group vacation. Join like-minded and well traveled individuals who will enhance your experience as you explore a destination together as part of a group – all the time with guides who know the history and story behind a place inside out.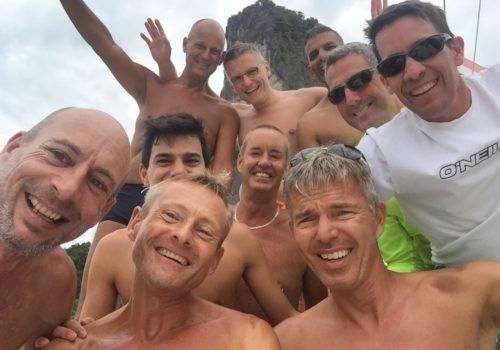 Sailing
Gay sailing trips are one of our most popular types of gay group vacation. Jump on board a yacht for a week with other gay travelers and explore a number of island on one trip. From Greek Island Hopping to sailing round the azure blue waters of French Polynesia, we have a number of different sailing trips to choose from.