Nepal is a place full of friendly, welcoming people as well as beautiful architecture. Since the earthquake, Kathmandu is gradually rebuilding itself and is still a beautiful destination. There's plenty of shopping potential too, with singing bowls, pottery and colourful woven carpets all popular souvenirs. If you're feeling adventurous, you can venture to Everest.
The presence of the world's tallest mountain has made Nepal something of an extreme sports haven. The stunning surroundings of the Himalayas make for quite a backdrop.
"Kollywood" is the nickname for the small local film industry. Geographically and culturally cut off from the world until around 1950, Nepal has only opened up recently. Wedged between India and Pakistan, as well as being a  buffer to China, Nepal is of ever-increasing strategic importance.
More Trips to Nepal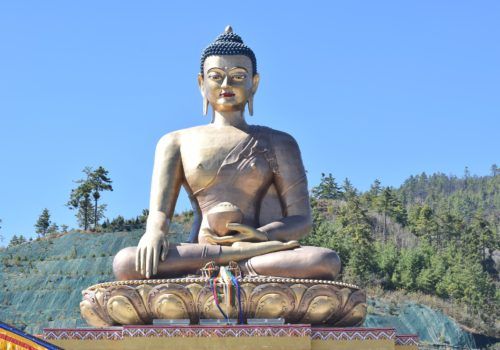 Group Trip
Gay Nepal Trip: Take yourself off the beaten track and explore two of the world's most culturally rich and historical countries set amongst the Himalayan mountains, each with their own stories to tell. Take in spiritual temples, fascinating traditions, grand...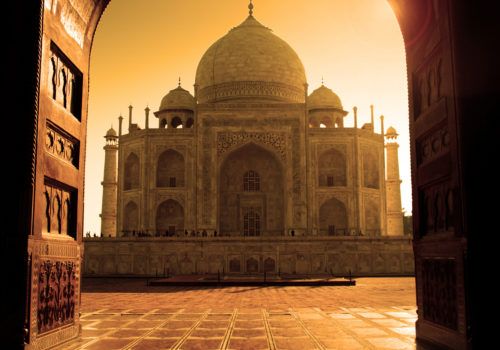 Tailor-Made
The itinerary features the best of India and Nepal, from culture and heritage to world-famous monuments. Start with the famous Golden Triangle which takes in the capital Delhi, Agra with its famous Taj Mahal and stunning Jaipur. You'll also explore...
Luxury Hotels in Nepal
Getting to Nepal
Getting to Kathmandu usually means a stopover, either in the Middle East or Asia.
General Information
The perfect destination for those who are seeking a true authentic experience. The neverending list of adventurous journeys to embark on make it a wonderful country to discover if you love exploring new places.
There is, of course, the iconic Annapurna Circuit Trek, or venture on a trek to the Everest Base camp. Head to Kathmandu to experience the beautiful temples, draped in colourful prayer flags and the Hanuman Dhoka which is Kathmandu's Royal Palace.
Head to Lumbini to see the Maya Devi Temple which sits on the site of the Buddha's birth. When visiting, you must remove your shoes at the gate as a sign of respect.
For those seeking a wildlife experience, then head to the Chitwan National Park where you will find herds of elephants roaming the park along with other animals including leopards and sloth bears.
What Everyone Does In Nepal
A trip to Kathmandu is a must. If you like learning about new cultures then Kathmandu is the perfect place with its unique Buddhist temples. If you can't wait to get stuck into something adventurous then Kathmandu is famous for having an excellent white water rafting experience.
What Some People Do In Nepal
Chitwan National Park has a specific part of the park dedicated to elephant breeding. This centre is around 3km west of Sauraha. Get up close to these majestic animals and watch the fascinating interaction between the mothers and their babies.
What No One Else Does In Nepal
Quite a few people make it to Everest Base camp, but climbing the tallest mountain in the world is really a task for those who have been in serious training and are mentally and physically unbreakable! With oxygen levels at almost 40% less than what they are at sea-level, this climb is extreme. We wouldn't recommend it!
From the Blog
LGBT Group Trip: Nepal And Bhutan Himalayan Adventure
Anthony Dowlatshahi has travelled with us to South America and will soon be setting off on his second adventure to Alaska. We spoke to him about his experience of booking with OutOfOffice.com and his travel tips. What was your experience

Kicking back on a lounger under the sun sounds pretty blissful, right? We all need a bit of R&R every now and again, but we happen to think that the relaxation feels all the sweeter after some rigorous thrill seeking