As a country where two-thirds of its territory is covered by forest and a tenth covered by lakes, breathtaking scenery is not hard to find in Finland. Cathedrals, museums and some of the most striking architecture can be found in the capital of Helsinki, whilst the Lapland province has a view of the Northern Lights alongside its luxurious ski resorts.
More Trips to Finland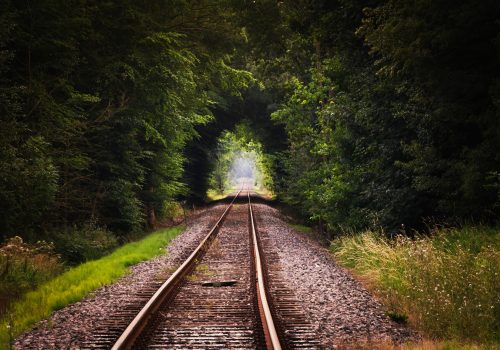 Tailor-Made
Discover the Nordic countries by train and make your way from one capital city to the next. This rail adventure will show you the landscapes of the most egalitarian part of the world. You may also see some familiar location...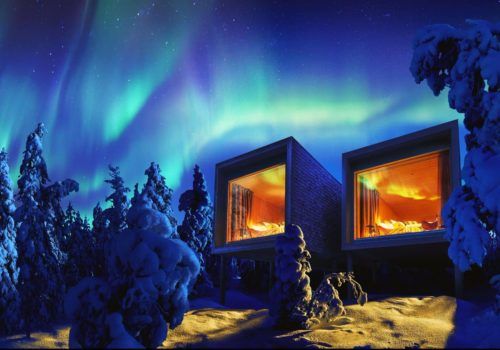 Tailor-Made
Staying at the iconic Arctic TreeHouse Hotel, Lapland has a host of magical things to discover in this winter wonderland. Stay in the 'official' hometown of Santa Claus, Rovaniemi which is an urban oasis in the wilderness of northern Finland....
Luxury Hotels in Finland
Rovaniemi Arctic Hotel
5 Finland
Getting to Finland
Fly into the capital city of Finland, Helsinki. From here you can connect to places such as Lapland on internal flights with Finnair. Ivalo is the nearest major airport to the Arctic Circle in Finland.
General Information
Maybe not the country you would initially think of as a holiday destination but Finland has a completely different experience to offer. Due to its location, Northern Finland is part of Lapland and sees a variety of weather, from blankets of beautiful snow to long summer evenings in the midnight sun.
In winter, head to our favourite resort Kakslauttanen – known as the Lapland igloo hotel – and stay in an iconic glass igloo where you can watch the Northern lights dance above your heads whilst snuggled up in a comfy warm igloo. It is also the perfect destination for those looking for a bit of adventure. At the resort, you can experience a husky ride, reindeer sleigh ride, ice fishing, skiing, snowmobiling, sledding and if you go during the Christmas period you can visit Santa Claus himself!
This resort is not a write off for the summer, in fact, it offers a truly unique experience. The snow-covered ground disappears to reveal beautiful green landscapes bathed in gorgeous sunshine (which never sets!). If you are brave test the waters and head for a summer lake swim or head on a horse safari, go gold panning or test your driving skills on an ATV safari. There are direct flights to Ivalo the heart of Finnish Lapland from London on certain days in winter. This means it's easier than ever to visit this incredible place and experience the northern lights in a glass igloo. Finland's largest gay scene can be found in Helsinki.
Weather
January111
February111
March113
April33
May33
June332
July333
August332
September332
October332
November332
December111
What Everyone Does In Finland
Helsinki is the capital of Finland. It is renowned for its design culture and the fact that there is over 100km of shoreline around the capital means you'll see sea everywhere. There are also 300 islands in an archipelago.
What Some People Do In Finland
Urban saunas are a staple of Finnish life. You'll find both traditional saunas and design-led saunas. Strip down to your swimwear and sweat out the stresses of back home in one of the country's public saunas.
What No One Else Does In Finland
Very few people visit Lapland during the summer but it's definitely one to experience. Places like the Lemmenjoki National Park is full of waterfalls, lakes and forest trails to immerse yourself in and the midnight sun shines brightly.
From the Blog
Rovaniemi Arctic Hotel
Christmas is a time for family, food and excessive shopping. It's also a great time to go on holiday and have some last minute fun before another year ends. We've put together a selection of our favourite Christmas getaways. Whether

Finding the right hotel can be tricky. We have some inspirational – not to mention aspirational – places for you to consider. The kind of hotels where you get your own pillow butler, yoga teacher and plunge pool. In other

It's winter and the snow has arrived. We've braved treacherous – OK, slightly slippy – weather conditions on our way to the office. Some of us have even succumbed to long johns. So, as the seasons change, we've decided to